If you synchronized a Shopify Manual Order with Synder and it was refunded, you would need to update this transaction in Synder. Please note, that your usual Shopify refunds will be synchronized by default, this guide ONLY deals with refunds entered manually for manually created orderes.
Please following these steps to account for manual refunds:
Select the synced Manual Order(s) in the Transactions tab and click on the Sync button -> Rollback to delete the transaction from your QuickBooks/Xero.

Sync the transaction(s) again and click on the Show details to check the results. There will be a Sales Receipt for the initial payment created and an Expense transaction for the Refund associated that will be recorded in your Shopify Manual Order bank account: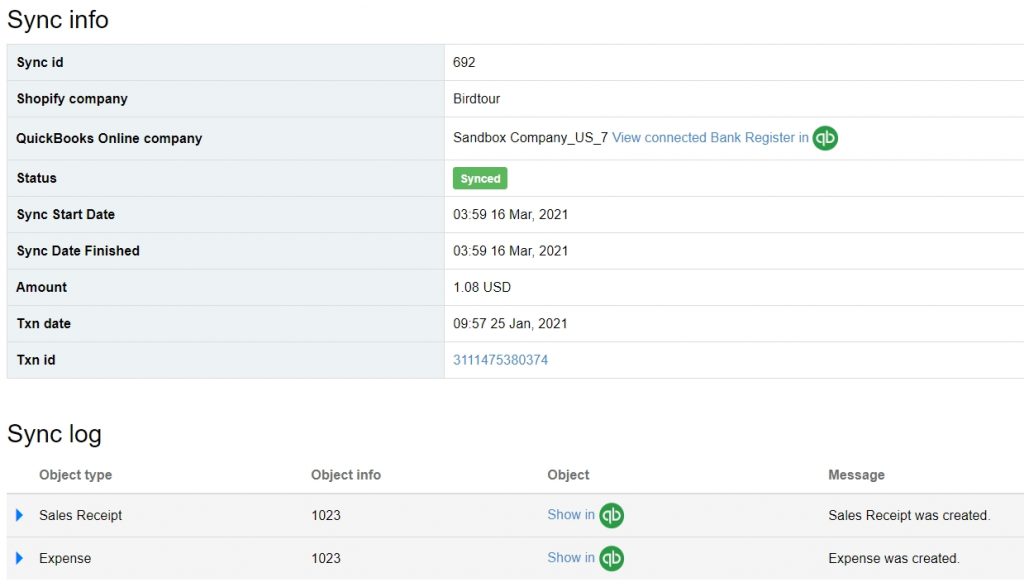 Congratulations, once you set up Shopify Manual Orders settings, Synder will automatically synchronize all ongoing Manual Order transactions to your QuickBooks/Xero company.
Was this article helpful?