In order to synchronize transactions in different currencies, make sure the Multicurrency setting is enabled in QuickBooks Online.
Note: Once the setting is enabled in QBO, it can't be disabled, so we recommend you double-check it with your accountant.
Overview:
How to enable multicurrency in QuickBooks Online
To enable multicurrency in QuickBooks Online, follow these steps:
Login to QBO → click on the Gear icon in the upper-right corner → select Account and settings;
Go to the Advanced tab → turn Multicurrency on → put a check mark next to I understand I can't undo Multicurrency → click on Save → hit Done.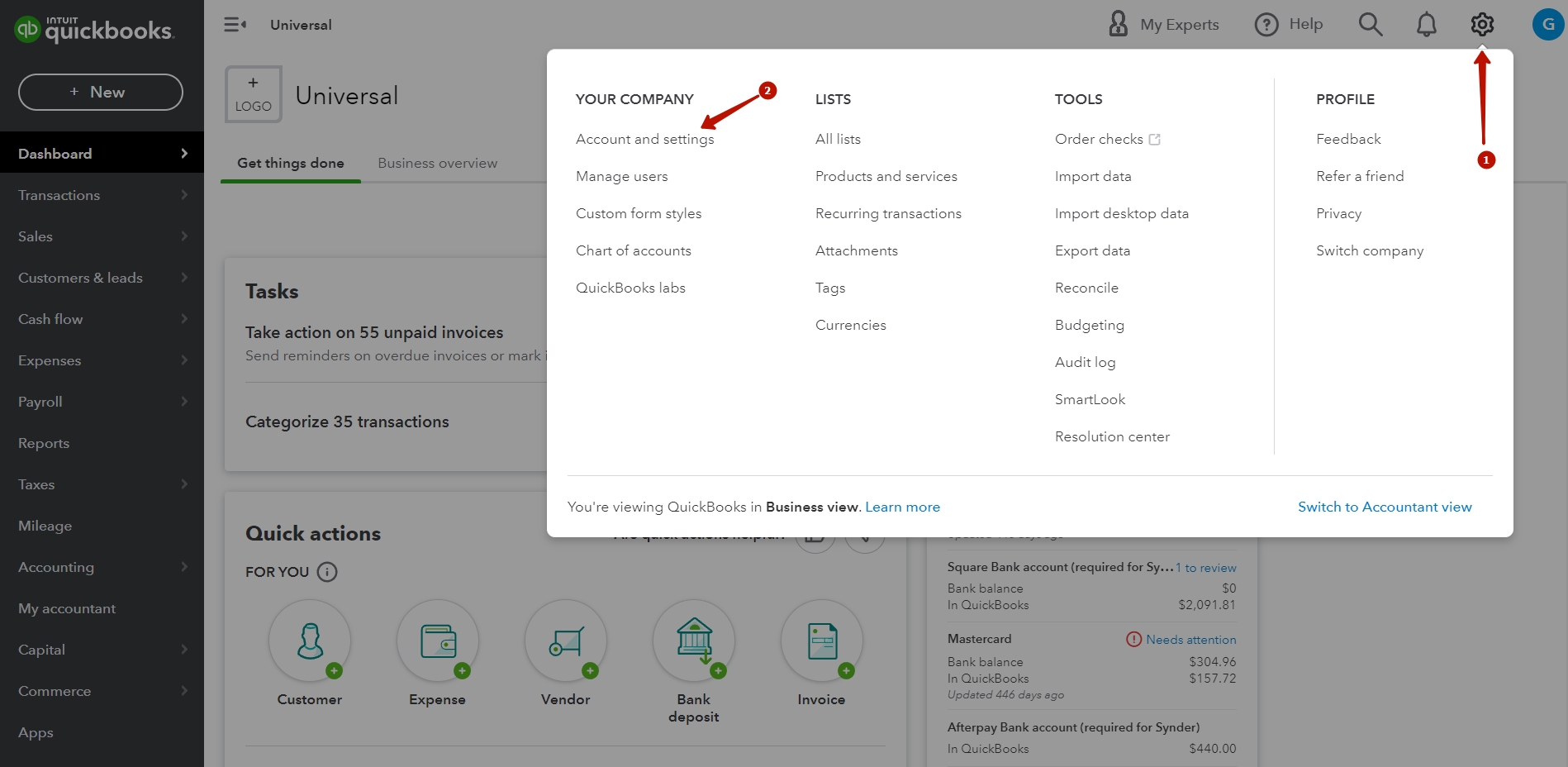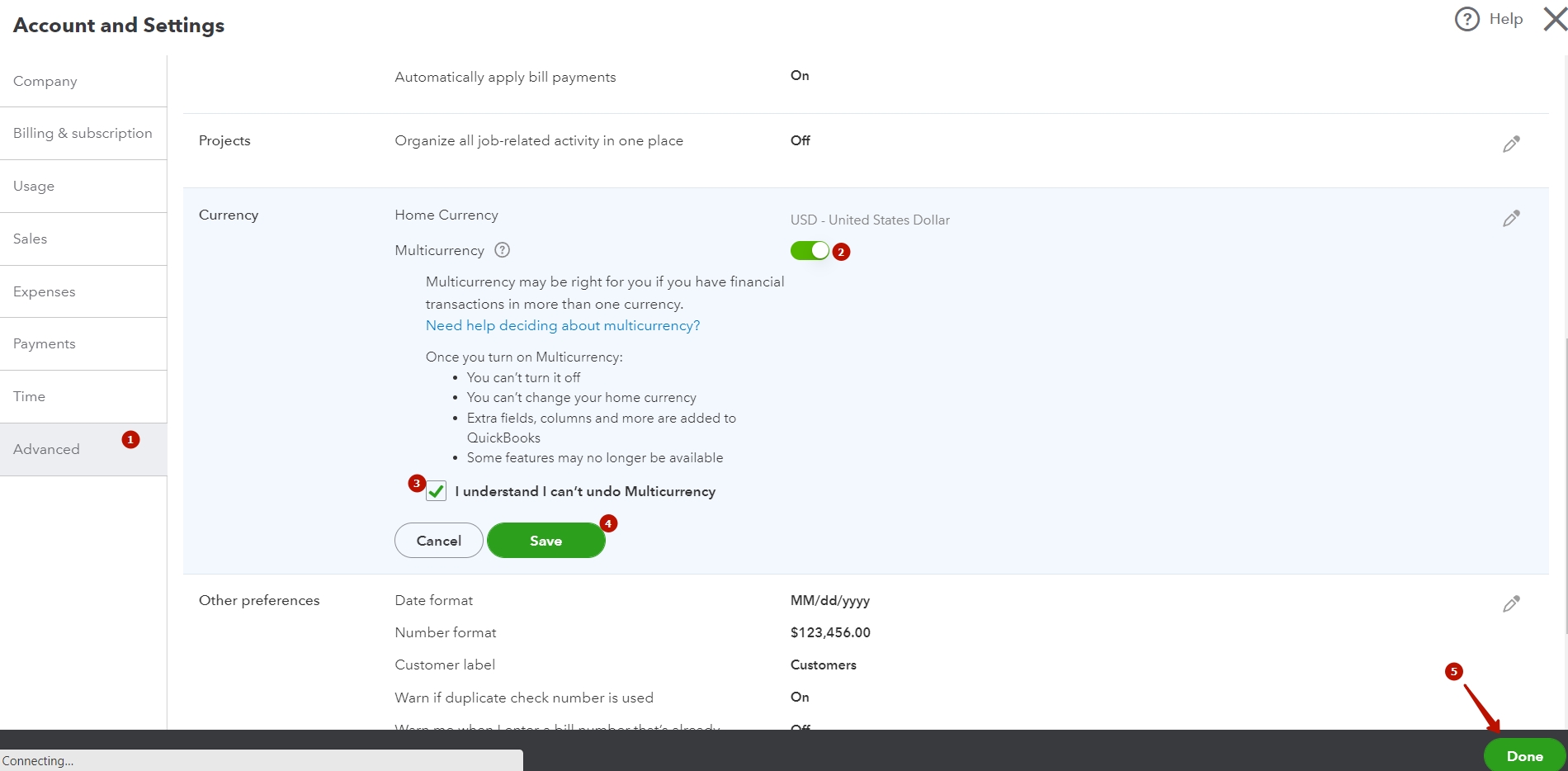 How to adjust Synder settings to your newly enabled QuickBooks multicurrency
Make sure the Process transactions in multiple currencies setting is enabled in Synder for your sales platform, or just disable it.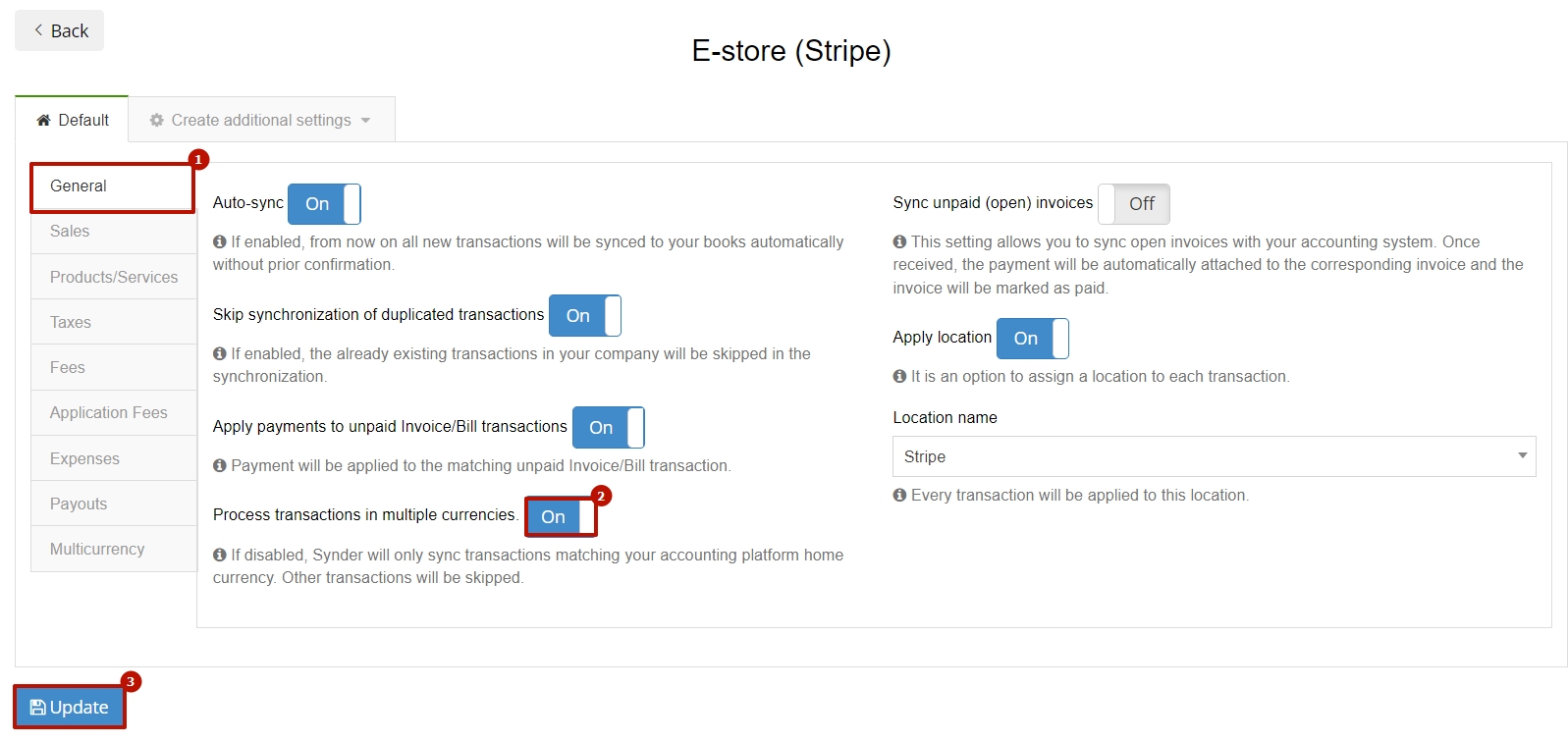 If you have a transaction with the following error message (see below), proceed with the abovementioned steps and re-sync the canceled transaction(s) with this error.
Useful tips
Tip 1. Check this guide to learn how to synchronize QuickBooks multicurrency transactions correctly.
Tip 2. Check this useful QBO guide on how to turn on and use multicurrency in QuickBooks Online.
See more detailed QBO guides below:
Was this article helpful?