The issue:
The accounting company has either lost connection status or is disconnected from Synder.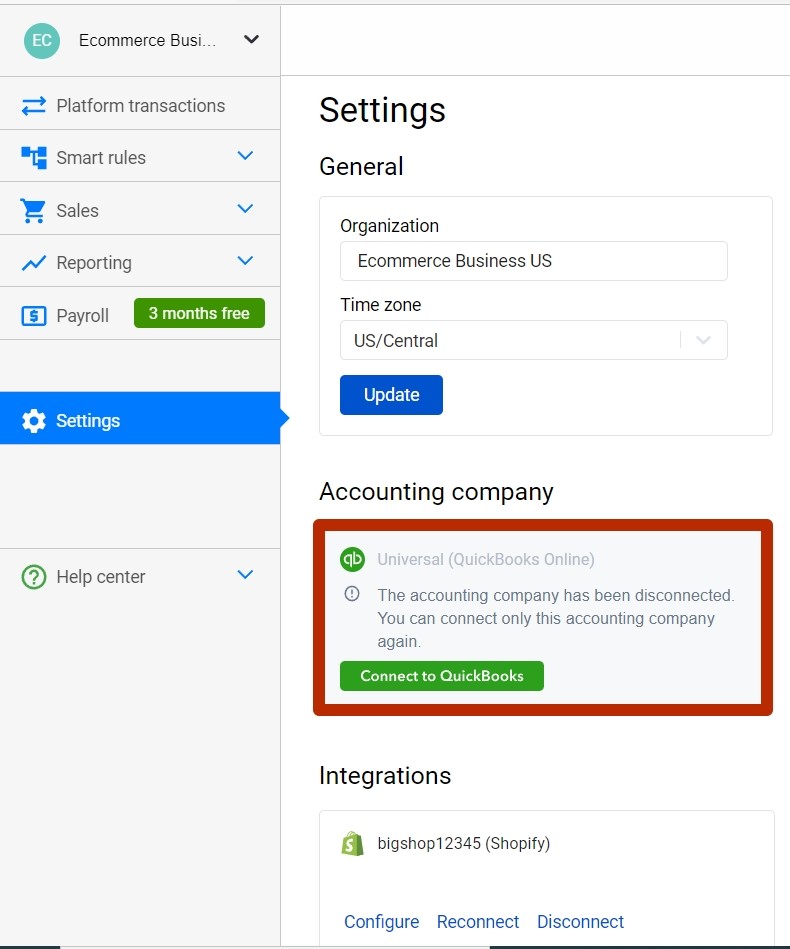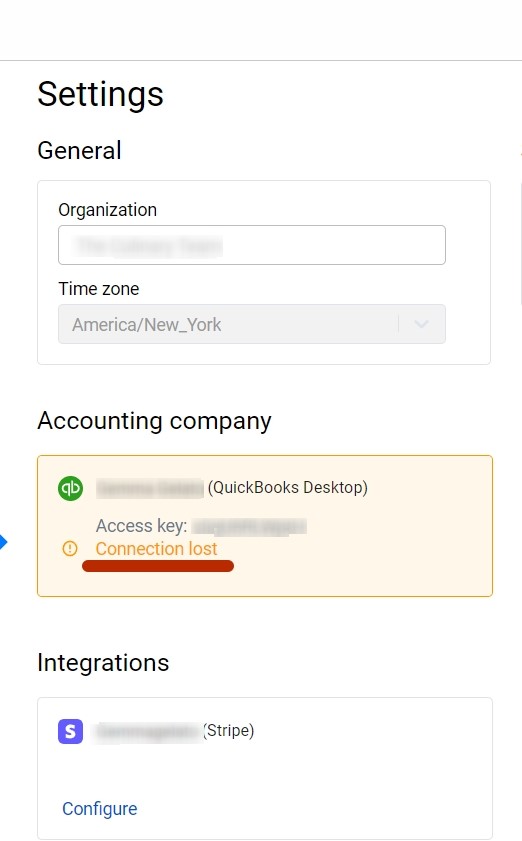 Main reasons:
1.Synder was deleted from the Apps section in your accounting company.
2.Another user with access to your account might have disconnected the company.
3.The company is not connected to the Synder connector (for QuickBooks Desktop users only).
How to fix it:
Go to your Synder company – > select Settings on the left-side menu – > hit Connect under your accounting company.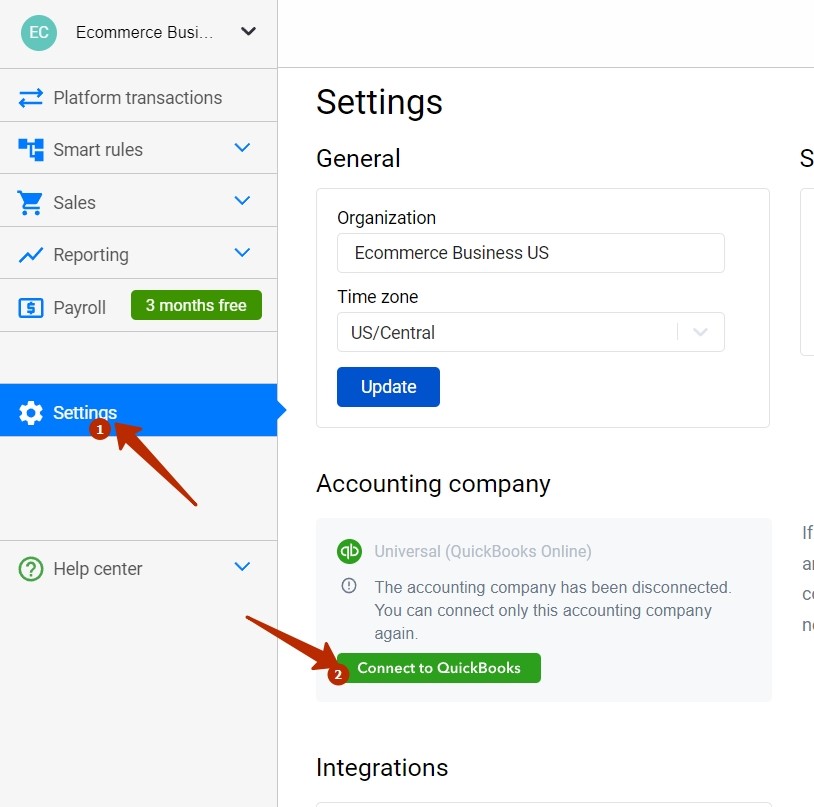 Note that if you're using QuickBooks Desktop, you'll need to proceed with the following steps:
1.Open your QuickBooks file and Synder connector.
2.Connect QuickBooks Desktop to Synder by clicking on "Connect" in the Synder connector.
Get in touch with the Synder team via online chat, phone, or email with any questions you might have so far – we' are always happy to help you!
Was this article helpful?