In case you would like to invite an additional user to Synder check out this guide for detailed instructions. For example, you can invite your accountant to set up and manage the account or your client to pay for the account in the app.
1. Click the Settings menu bar
2. Scroll down to the Users section and click Add User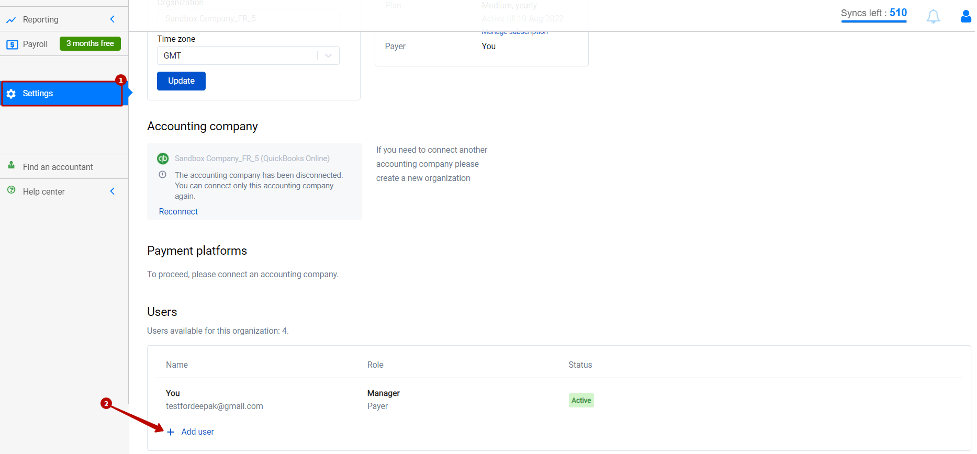 3. Fill in all the needed information to invite the person and select the user role in your Synder account.
Manager role – provides full access to the account and all features of Synder.
Member role – provides limited access only to functionality. Account management (billing and platform connections) will not be available.
Once everything is ready, click Send invitation.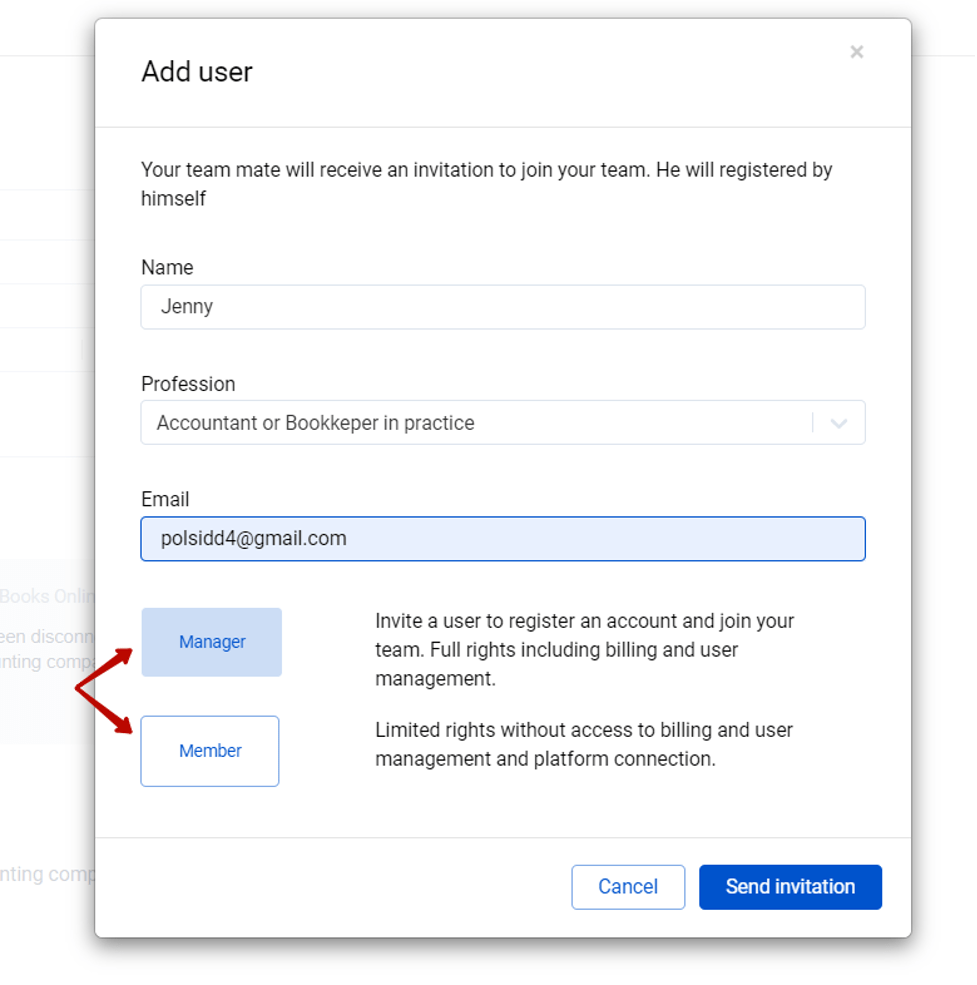 4. The person in question now needs to check the inbox and accept the invitation following the link in the email. Once they log into Synder they will create their password to access Synder.
Note: you can delete users after the invitation at any time from the Users section.
Congrats, you have successfully invited the user! In case of any questions feel free to reach out to our support team (contact details are specified down the page).
Was this article helpful?