To connect a new company in addition to an already existing one, click on your current organization at the upper left corner, then click on the Create organization.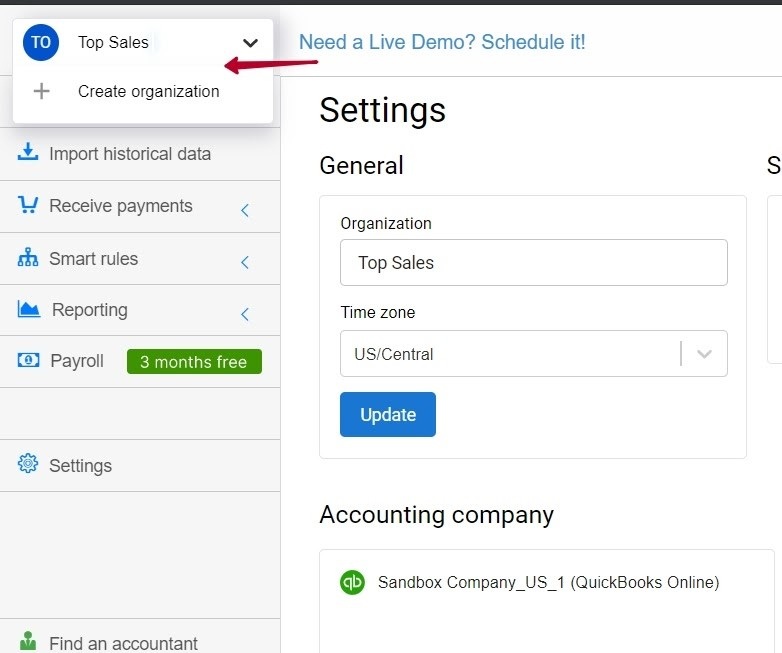 Fill in the name of the organization, the country, industry and other fields. You will be able to change organization name in the future if needed.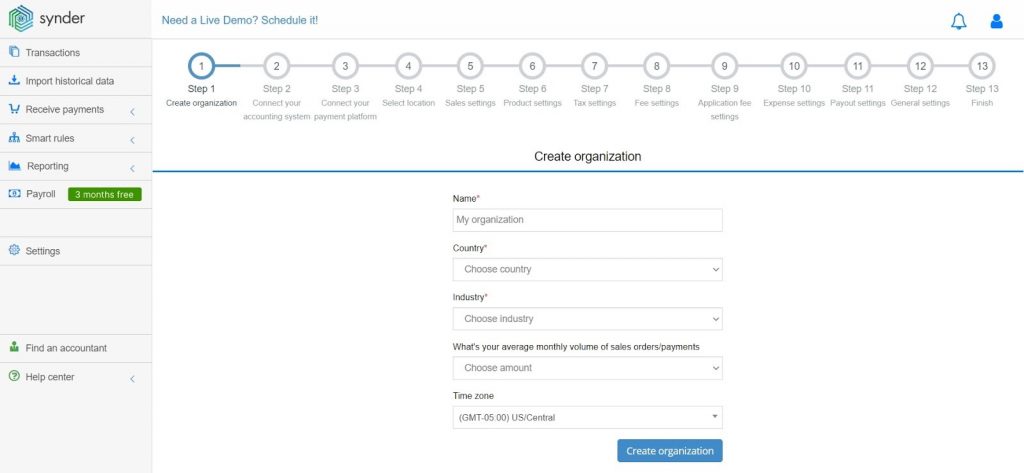 Connect your accounting platform selecting the needed one from the available options and grant the permission.
Follow further steps the app guides you through connecting your payment processors for data synchronization, for more info [click here].

Congratulations, you did it!
Was this article helpful?