We are delighted to announce our Create invoices feature. Now you can both create and send invoices in Synder. All payments are powered by Stripe, which is a secure option to use. More payment processors coming.
Please follow the instructions below in order to create an invoice in Synder:
Log in to Synder
Click on Invoicing in the left side menu
Press New invoice button

Fill in invoice information and press Create invoice button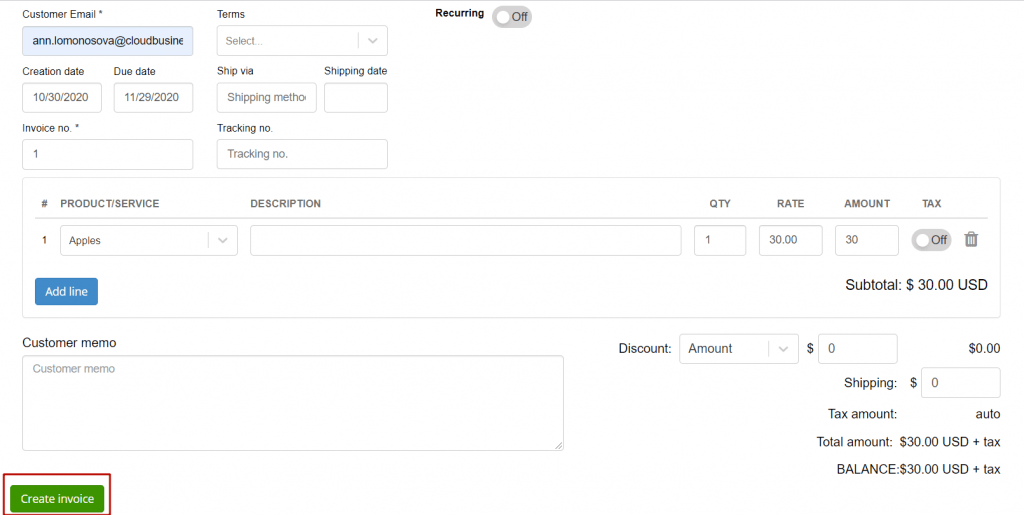 Press Back to list button at the top right corner of the page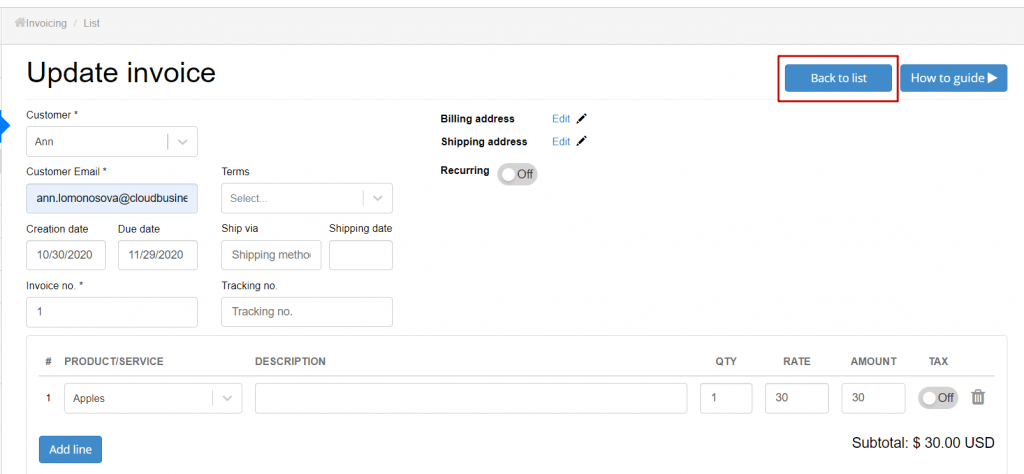 In the appeared page you will see the created invoice at the top of the list. Now you can use Preview and Send buttons in the right column of the invoices list to send invoice to your client.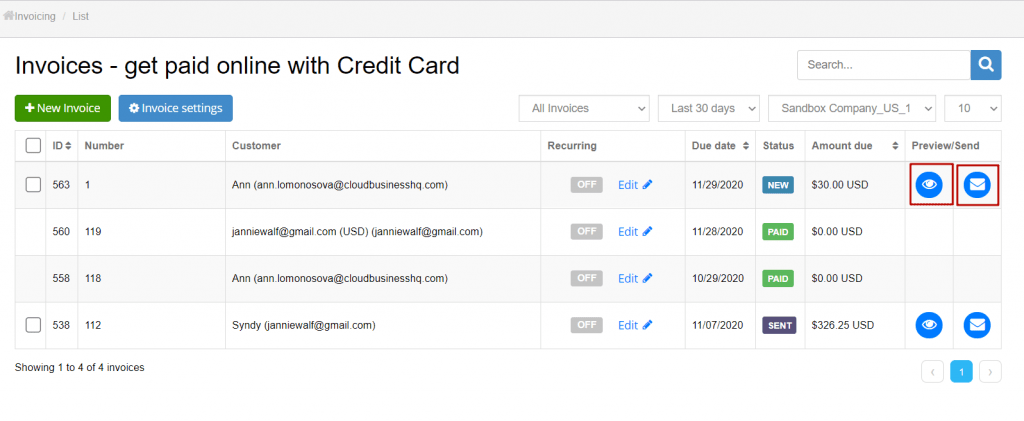 After pressing Send button you will receive this invoice in your QuickBooks company right away.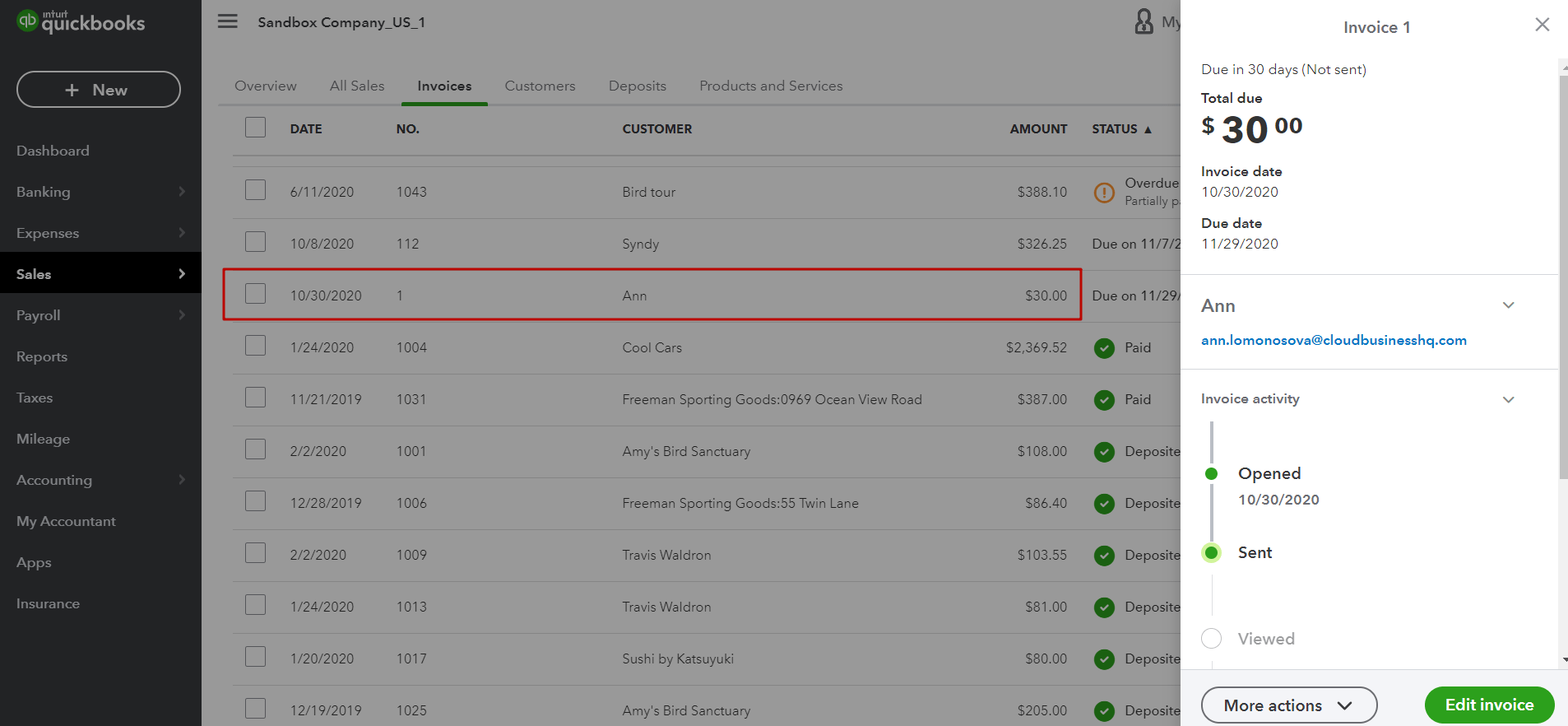 Once the invoice is paid Synder will create a payment in QuickBooks associated with this invoice. The money received will go to Stripe account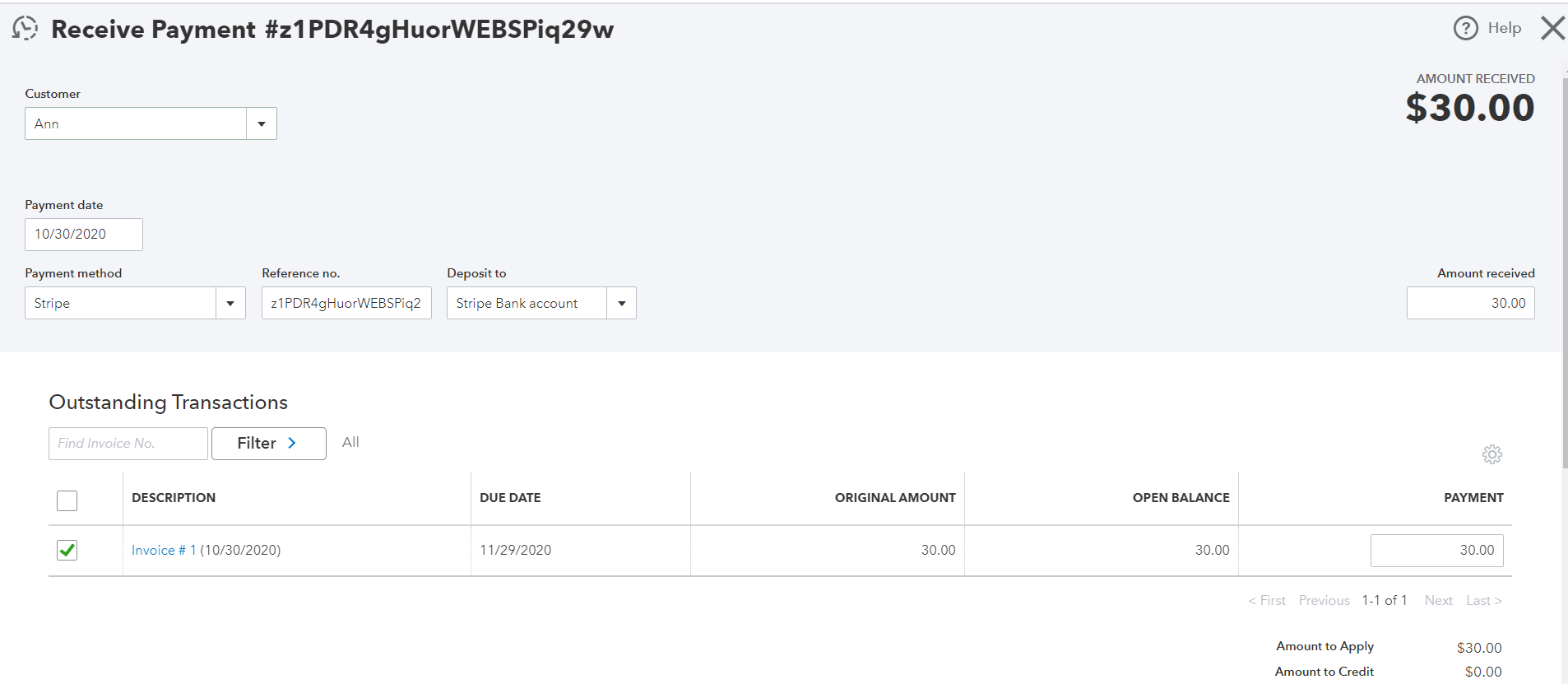 That is it. Now you know how to create invoices with Synder app.
Was this article helpful?