Cases it may cover:
1. The email is not specified in the invoice.
2. Your accounting company has been disconnected or the invoice(s) has(have) been deleted from it.
3. Stripe/Square is not connected to Synder.
How to fix it:
1. Click on the Invoice – > add a client's email in the pop-up window to send it to your client right away.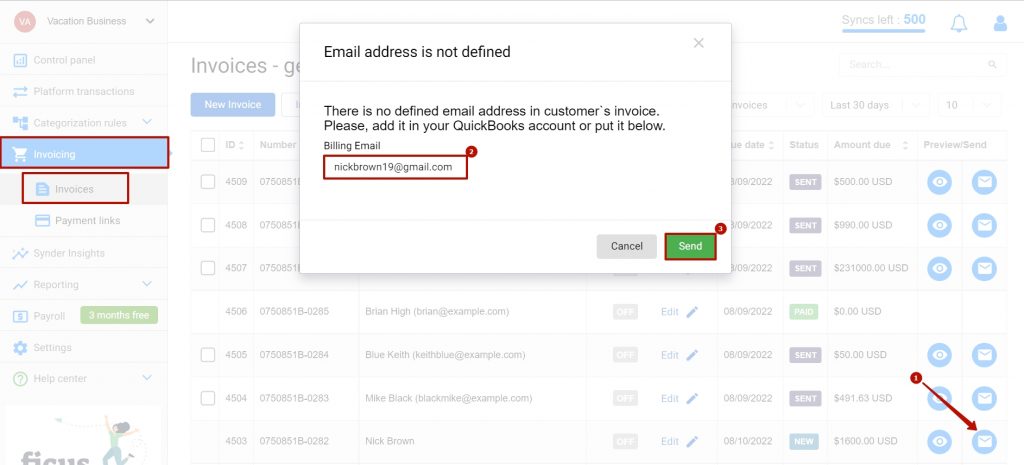 Or click on the invoice in Synder – > enter the client's email to update on QuickBooks' side as well and send it to your client.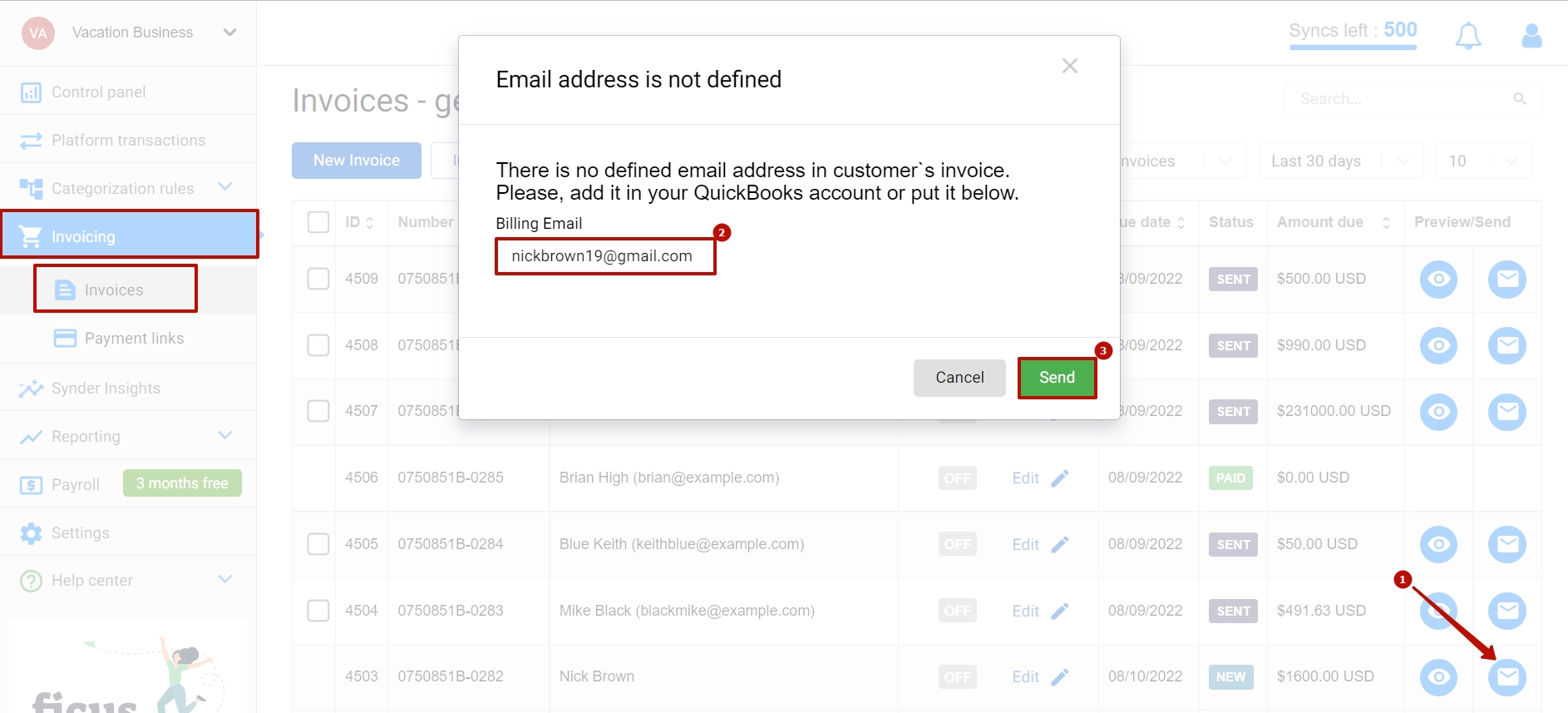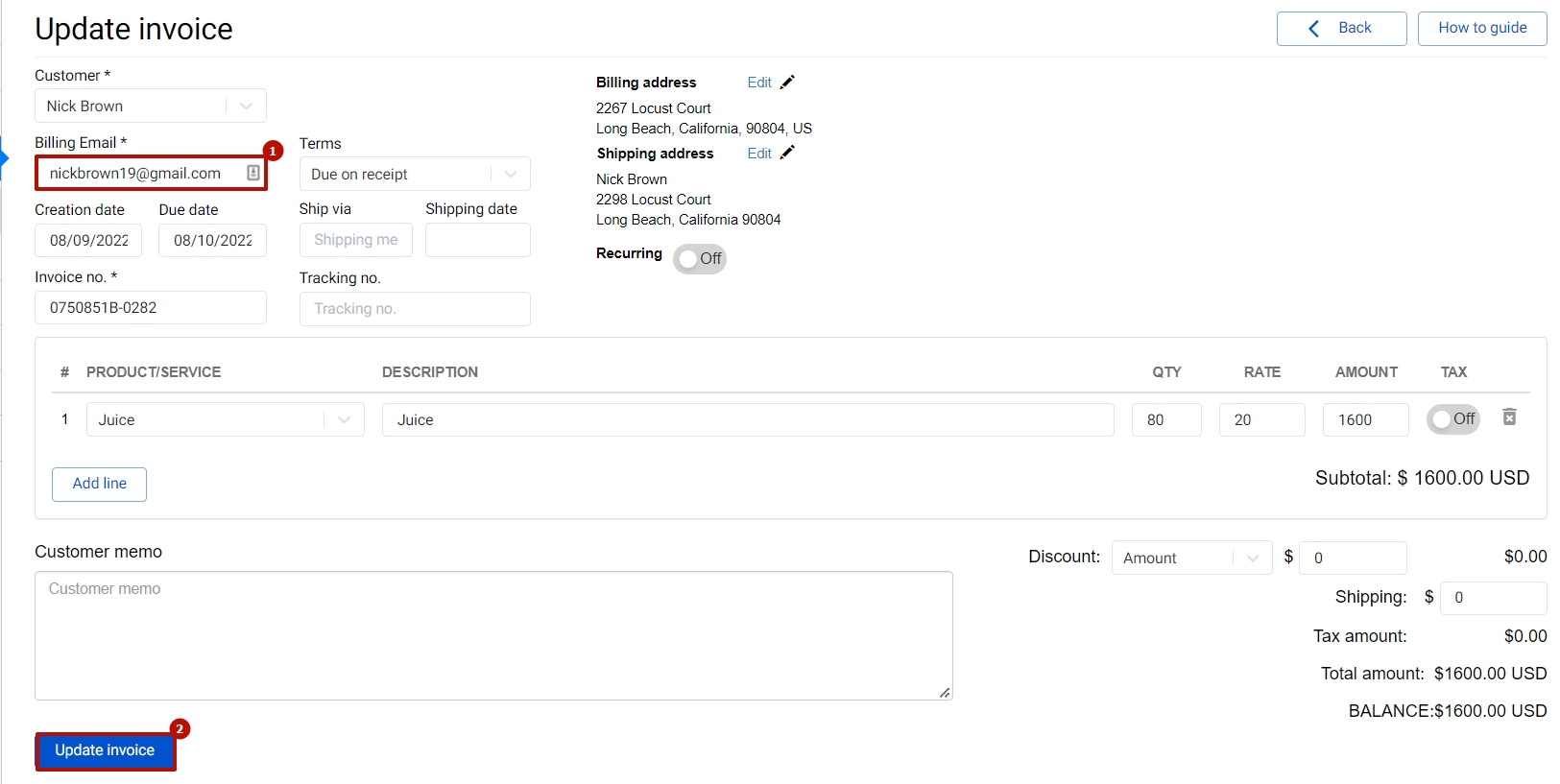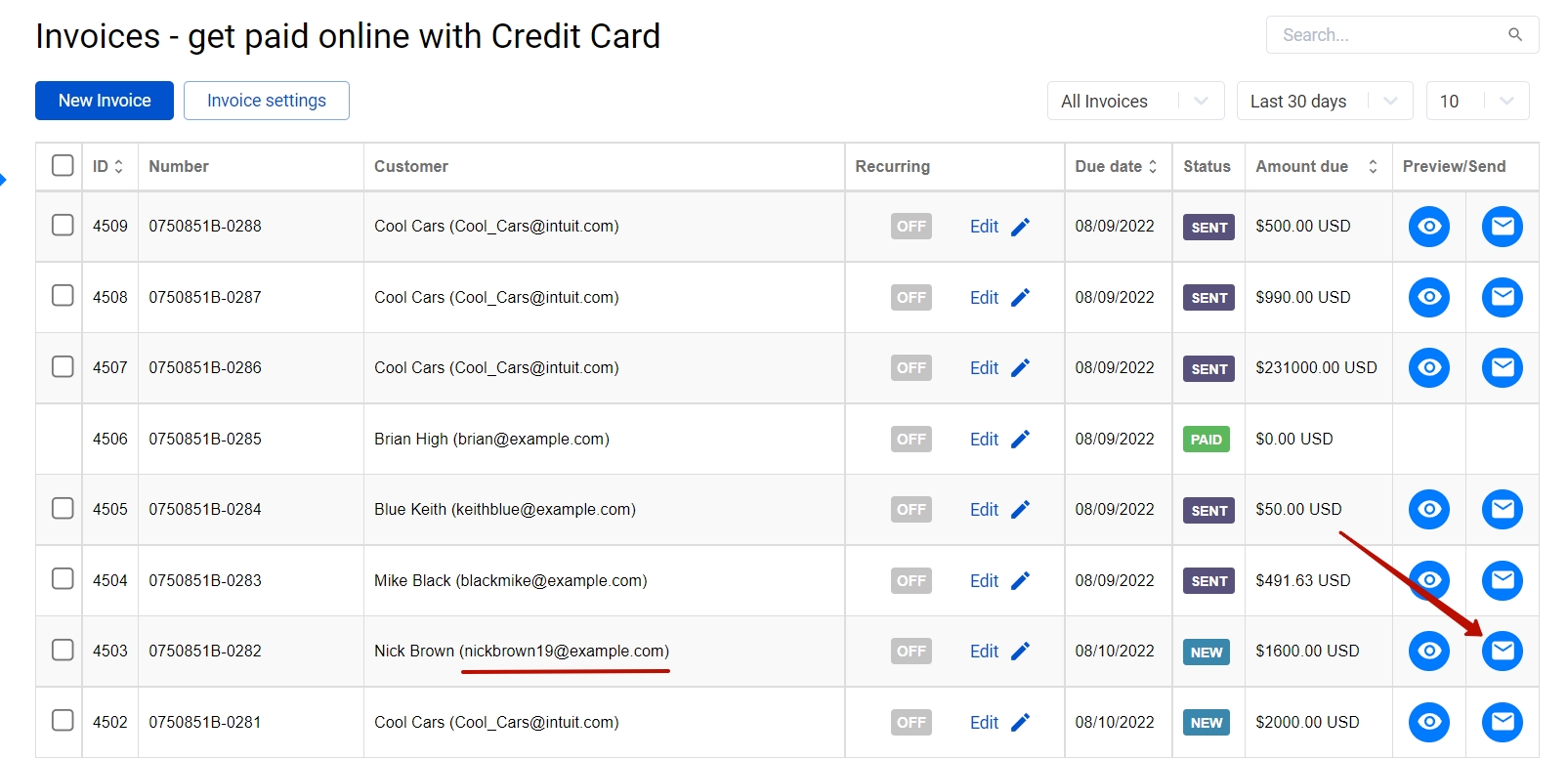 2. You will see the same pop-up window if either the accounting company is disconnected or an invoice has been deleted.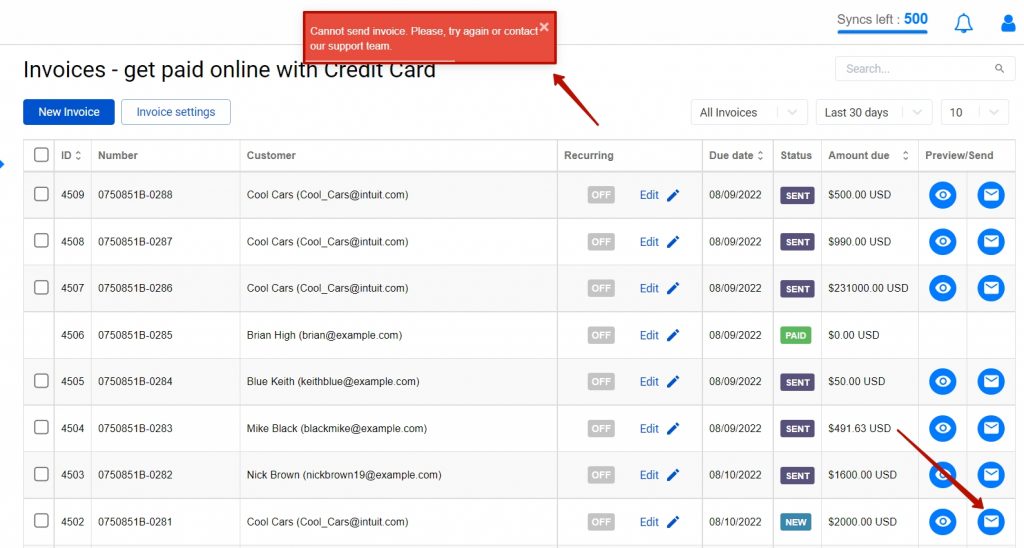 Check whether QuickBooks Online is connected to Synder. If it' is not, please go to Settings on the left-side menu – > connect it again and send an invoice.
If QBO has been connected before or the issue persists, check whether the invoice exists in your accounting company.
If there is no invoice, create a new one in Synder or QBO and send it to your client.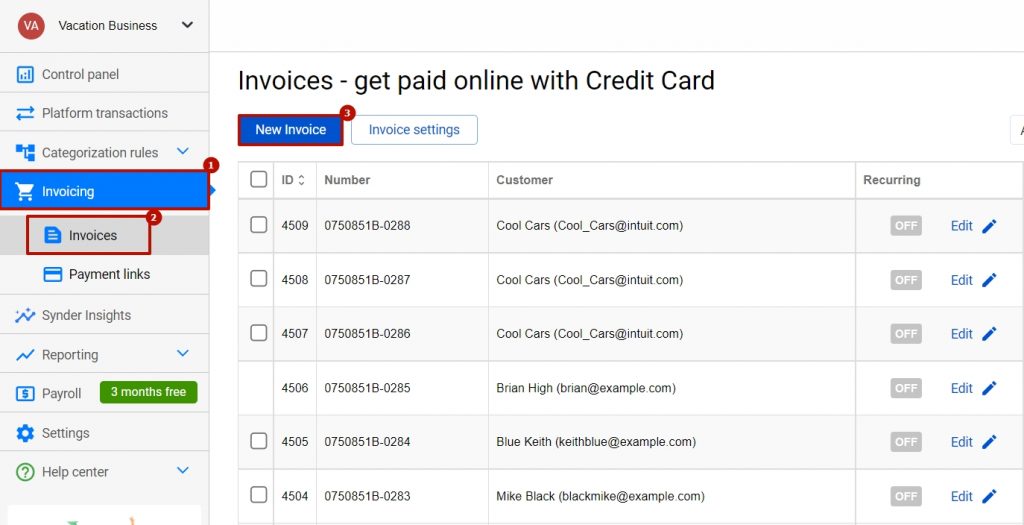 3. Synder works powered by Stripe/Square, so one of these platforms should be connected to Synder for this functionality to be available. You will see this message if one of the platforms is not connected.
To fix it, connect either Stripe or Square to Synder under the Settings to send invoices.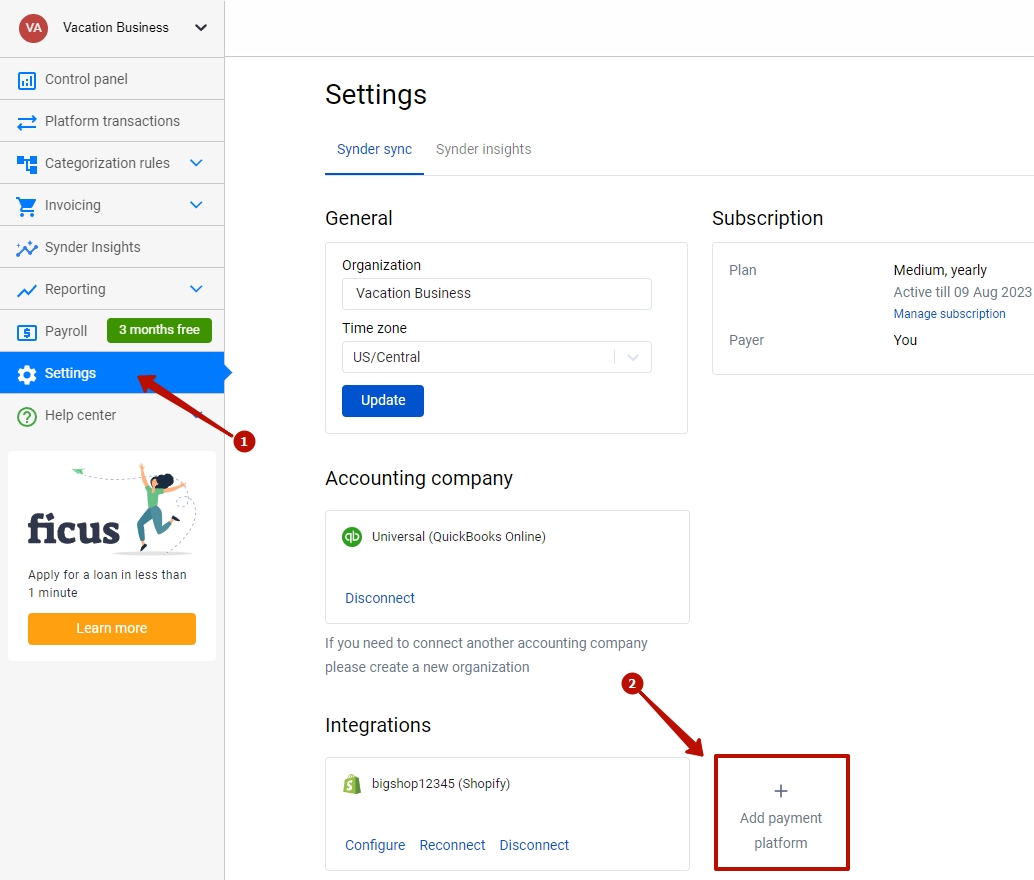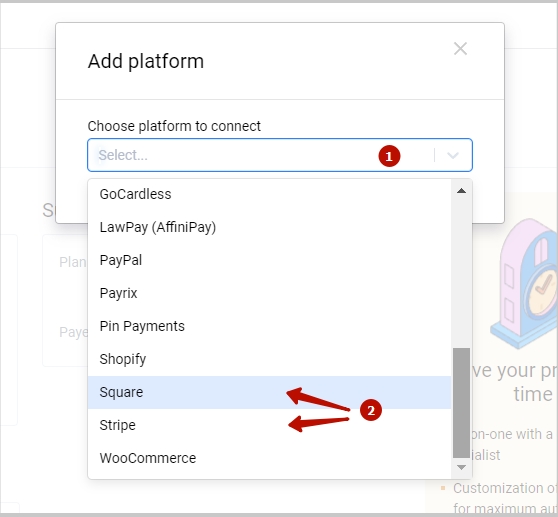 Get in touch with the Synder team via online chat, phone, or email with any questions you might have – we're always happy to help you!
Was this article helpful?