When Synder integrates the payment processor with Xero accounting it creates a Clearing bank account (a so-called Holding account) for the temporary storage of synchronized transactions (the same way as the payment processor holds the money for some time before paying them out to your bank). Auto-reconciliation feature allows to mark all the synchronized income and expense transactions in the clearing account as "reconciled" automatically, this will not affect your checking account reconciliation process. Learn how to reconcile your checking bank account in Xero.
Overview:
Enable auto-reconcile Xero transactions function

To enable Synder to mark transactions as reconciled follow the steps below:
Go to the Settings on the left side menu.
Click the Configure button under your payment platform.
In the General tab, enable the Auto-reconcile Xero transactions option.
Click the Update button to save settings.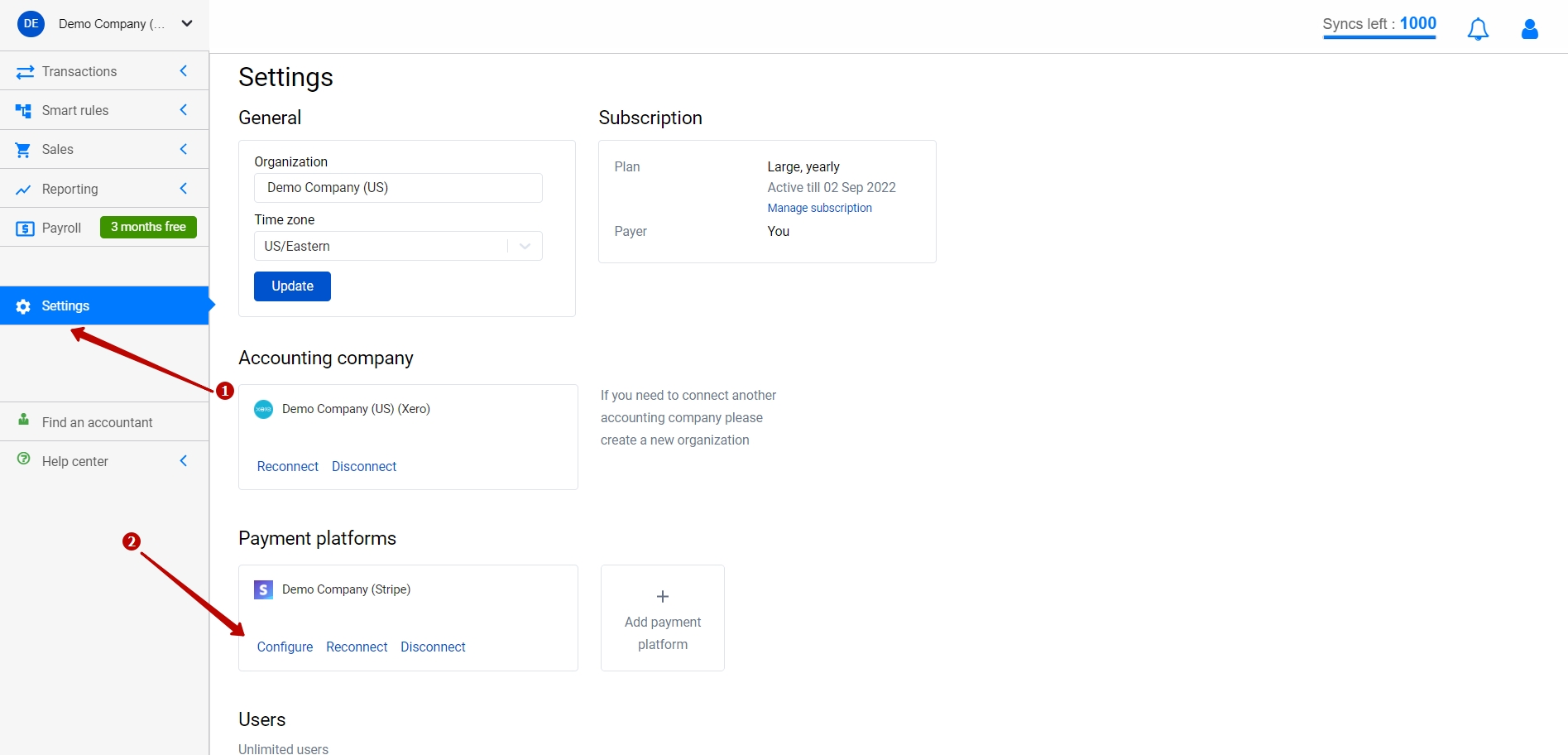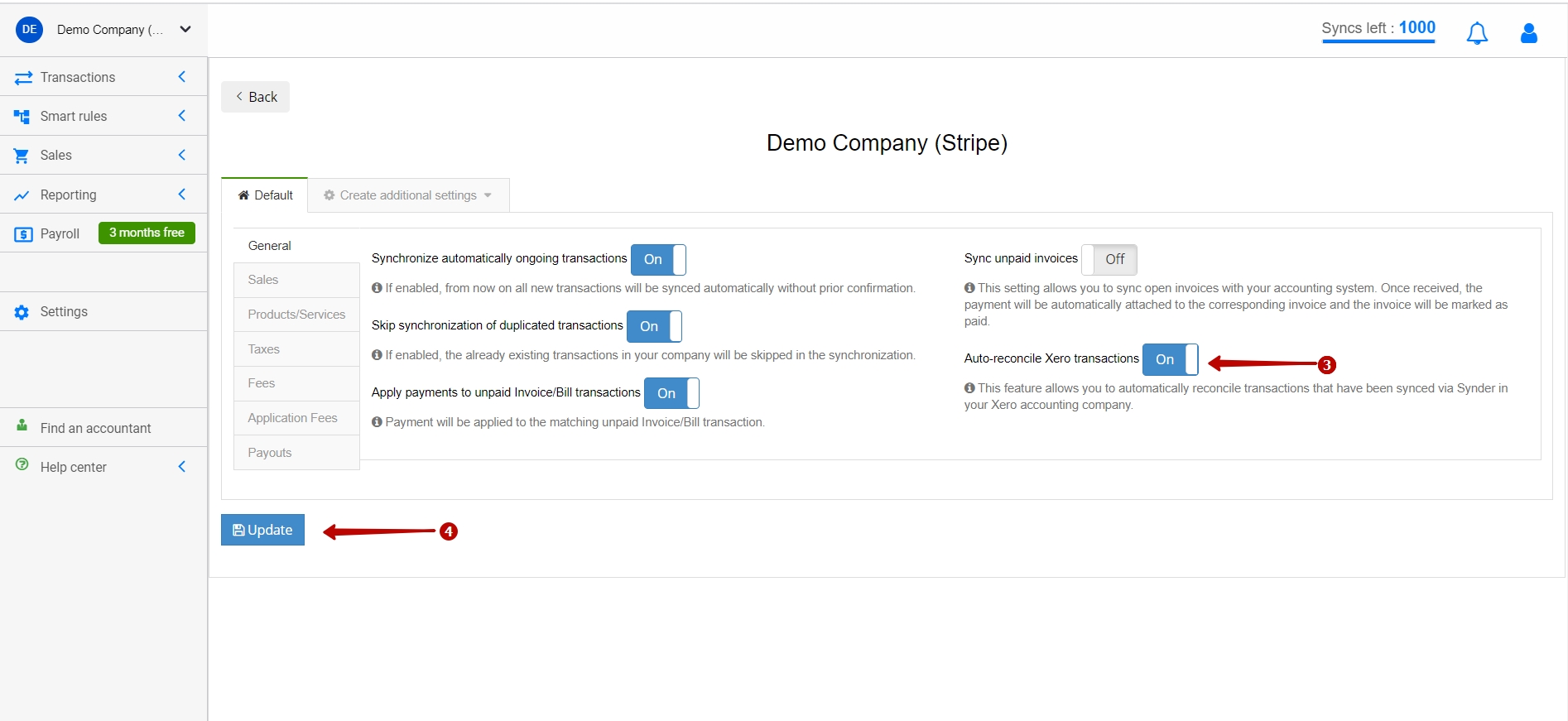 Xero account reconciliation
Where do I find reconciled transactions in Xero?
Go to the Bank Accounts tab in Xero and open the clearing account used by Synder (e.g. "Pin Payments Bank Account" or "Stripe Bank Account").
Go to Account Transactions and see all transactions with the "reconciled" status*.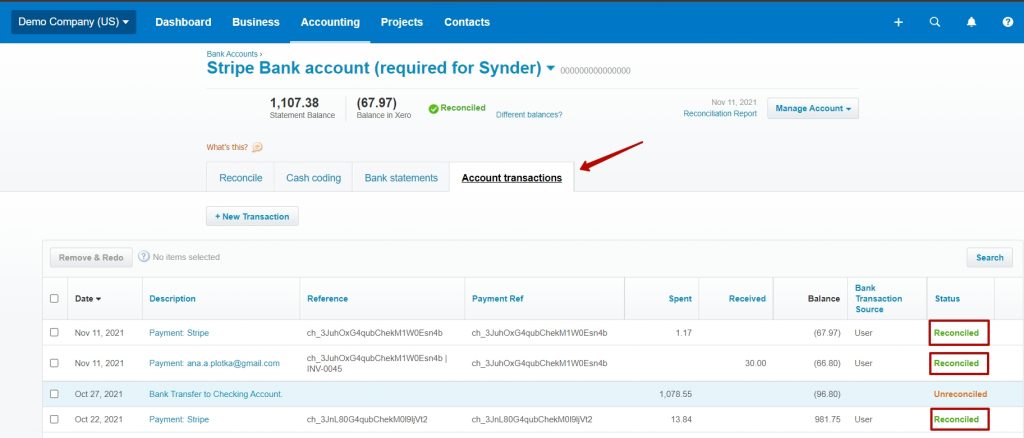 *Important note: Xero has a restriction that doesn't allow third-party software to mark Bank Transfer transactions as "reconciled", which means that Synder will synchronize all payouts (settlements) with the "Unreconciled" status. However, you can mark them as "reconciled" in Xero.
*Important note 2: If you need to 'roll back' (delete) payouts, you can't do it from Synder. Please go ahead and remove them directly in Xero.
Get in touch with the Synder team via online chat, phone, or email with any questions you might have so far – we are always happy to help you!
Was this article helpful?