Freelance accounting is increasing in popularity. With the rise of online platforms like Upwork, Fiverr, and Remote.co, more and more people are working remotely to offer their services to businesses worldwide. This means that nowadays, freelancers have greater opportunities to find work and grow their businesses faster.
Even if online accounting is something you've done for years, becoming a freelancer may seem tricky to begin with. We hope that by offering some tips and advice, succeeding as a freelance accountant or bookkeeper will be much easier.
And here's how you can prepare yourself.
Learn more about Synder by booking a 1:1 consultation, dedicated specifically to accounting professionals – schedule a meeting.
Contents:
1. How to become a freelance accountant – where to start?
2. What do freelance accountants need?
3. 9 tips to become a successful freelance accountant
4. Where to find accounting and bookkeeping freelance jobs?
How to become a freelance accountant – where to start?
Finding work as a freelance accountant is pretty much like starting a new business. Many aspects of your job are in your hands, but that freedom of choice comes with responsibilities. Before we get there, let's see where you should begin your newfound freelancing journey.
Is being a freelancer for me?
First things first, whether it's an accounting or any other freelance job, there are elements of the freelancer's job that are common to all. You have to be prepared for the risks that come along with being self-employed.
We'll now look at the pros and cons of working freelance.
What do freelancers appreciate in their job?
As the name suggests, being a freelancer gives you freedom – freedom to choose your clients, project, working hours, rates, location, and many other things. It lets you set the work-life balance the way you want to.
Being your own boss means you answer only to yourself. While of course there are your clients with whom you'll be cooperating while working, it's a very different relationship than the typical hierarchical one in a company.
What do freelancers find difficult in their job?
The flip side of freedom is that all the responsibilities to choose those aspects of work fall on your shoulders. This comes with the added stress that you won't find in a regular full-time job.
An important downside to consider are all the employee benefits that were coming with your 9-5 job which now won't be a part of your accountant work.
If you're moving from being an employee to starting your freelance business, it might be hard to set the right tone for the B2B relationships that you'll have from now on. Remember, this is your business and you can say yes or no to reach a mutually acceptable agreement with your clients.
Finance and work stability are other elements that need to be spoken about. The more work you have, the more you can earn, that's obvious. During the busy tax season every accountant has their hands full, so that shouldn't be discounted. But all in all, you won't get a neat monthly salary – and your finances will mostly depend on how well your business is doing and how much work you're willing to take on.
Freelancing at a glance
While there are some objective advantages and disadvantages of working freelance, the subjective ones are probably the driving force behind the decision. It really comes down to whether this work model is something that you enjoy and can sustain or whether it'll become a daily source of struggle. So think about your preferences and needs when it comes to the ideal work-life balance.
What do freelance accountants need?
This will most likely be stating the obvious but needs to be mentioned – you can't be an accountant if you don't have the credentials and tools to do the job. So what do you need?
Degree and certification
Your degree in accounting is the basis on which you build your career. It can also serve as your business ID. Accountancy mistakes are very costly, so to avoid them, clients look for a qualified accountant and a bookkeeper.
While CPA (Certified Public Accountant) certification isn't a must, it definitely helps in finding clients, offering wider services, and also charging more competitive rates.
Enough accounting experience
Accounting freelancers need to have enough experience to attract clients. So if you're looking to start a freelance accounting business right after graduation, that might not be the best move.
As a freelancer, you work alone with zero supervision, that's why it's well-suited for professionals who feel very confident in their accounting and bookkeeping skills. Experience is the basis of a successful freelance career.
Use accounting software for accountants
Working with cloud-based accounting software can save an accountant a lot of time and energy. Some programs can provide time tracking, workflow tools, finance reports, invoicing services, and more.
If you have many clients, you need to have software that'll act as a bridge between platforms, payment processors, software your client uses, and the program you use. Integration of this multichannel data is where many errors can occur and trying to tease out those issues is tedious and nearly impossible to do quickly.
Start your freelance career with accounting software designed for accounting professionals. Streamline your work with Synder functionalities.
Synder software for accountants
Synder software has well over 25 integrations and keeps adding new ones regularly to help clients connect even more platforms. This software makes your accounting easier, more accurate, and less time-consuming.
Synder lets you fill in the gaps between reports from multiple channels with the help of rules so that everything is accounted for. Similarly, the categorization of various products is kept consistent across all channels due to product mapping.
With Synder, you'll always have your balance sheet ready, as this accounting software synchronizes the information from every payment platform and sales channel you have to the books. Keeping everything in one place will be efficient and less time-consuming, providing you with the most detailed reports including every transaction made. You can also opt for a daily sync mode with summarized finance reports – the perfect solution for an accountant.
The accuracy of accounting with Synder, especially in a maze of multichannel sales and payment transactions, gives you quick and easy reconciliation and gets you ready for a smooth tax season.
If you want to see how it works, check out Synder's free trial or book a demo.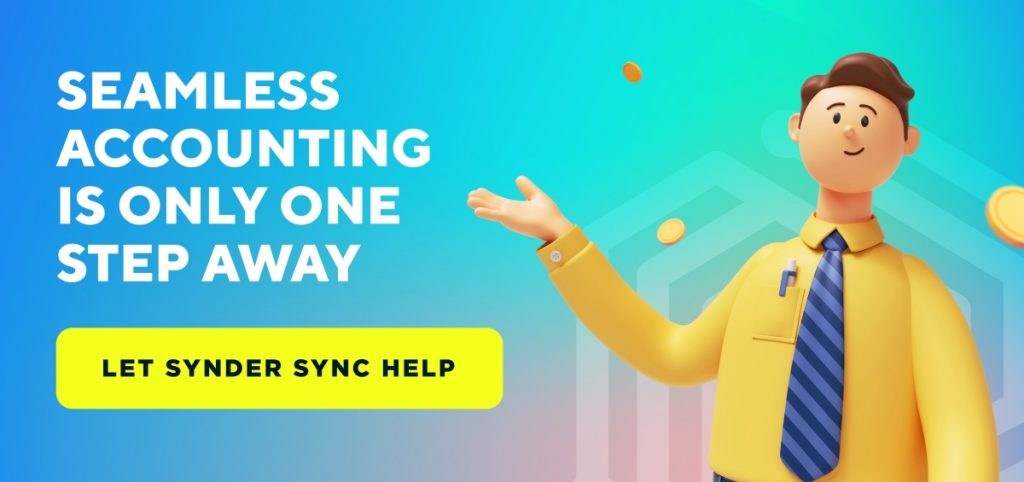 9 tips to become a successful freelance accountant
You need to wear many hats when running your own business. One of them you're perfectly suited for is accounting. But there are also other aspects that you'll need to get more familiar with, so let's dive in.
1. Make a business plan
The business plan doesn't have to be shared with anyone, rather it's just the act of making such a plan that gives you an overview of different elements of your business that you need to consider. Without it, there aren't specific goals to aim for, and progress might seem elusive.
2. Lay your groundwork
You're making a transition to freelance because of the advantages it offers, so establish your basics. Decide how many hours you're planning to work daily and whether there'll be specific time slots. How many days a week you'd like to work. Think of your lifestyle and your other commitments. Now you have the chance to fit your work around your life, not the other way around. Take time to set things according to your priorities.
Consider the place you'll be working from. Do you need to set up a home office, are you thinking of renting a shared office space, or maybe you have some other ideas?
3. Specify your services
Once you have your basics covered, focus on offering specific, actionable services.
For clients that know a fair bit about finance and accounting, it's best to focus on "value-added" services. For example, rather than listing "bookkeeping services," you can list "revenue and profit analysis, forecast analysis, and budgeting." This could be much more valuable to clients as it shows more insight into your skills and what you can bring to the table.
On the conrtary, for clients who'd like to simply pass all the financial matters to an experienced accountant, you can use more encompassing terms like "small business accounting" or "tax season support".
Last but not least, decide what pricing you'd like to put on those services.
4. Help clients find you
Freelance accountants can search for a job online or they can also let the job find them. Make the best use of those two approaches. We'll tackle the active job search later and now let's take a look at other marketing strategies.
Many websites that post job offers for freelancers, also give a space to design a business profile. This helps accountants showcase their skills and experience, and lets prospective clients find them faster.
Many software companies also keep their registries of accountants. More often, you'll need to take some certification courses from these companies, but in return, you get your name listed in their registry.
Writing a guest blog article or even participating in online and offline conferences can help spread the word about your freelance business.
5. Build social media for your business
First and foremost, you have to develop a platform that'll help potential clients find you and know you. Create a professional and recognizable LinkedIn profile to establish your credibility.
Decide which social media you'd like to use for your business and start sharing your insights and experiences. Start building a buzz about yourself and your company. It's always wise to get as many social media followers as you can. This can help you gain a larger audience, expose your skills to potential clients, and get your name out there as a trusted advisor. While you share your experience with others, this acts as a marketing tool for you.
In time, social media presence will increase brand awareness for your business and hopefully turn some members of your audience into your clients.
If you want to further your business, you can hire a professional to design your website or use social media marketing strategies, but that's probably a step you'll be thinking about in the future, if ever.
6. Don't forget to be your own accountant
It's so easy to devote time to your client's businesses while you keep putting off your own finance books. Prioritize your business matters, track your accounts, prepare thorough reports, and manage everything at your end.
Use dedicated software to track your expenses and the time it takes to accomplish business tasks. As an accountant, you know best – it all adds up. These methods have been shown to help accountants streamline their workflow and eliminate time-consuming and repetitive tasks.
Make sure you do your tax preparation and tax filing ahead of time, as that'll most likely be one of the busiest times for you as an accountant. So bear that in mind and schedule your own tax-related matters accordingly.
7. Plan your day
Fit in all the work matters in such a way that you have a workable schedule for every one of them. There's probably an idea that when working freelance, you can simply make plans as you go, and that's possibly true if it's your small side gig or if you have enough money saved, otherwise – have a plan. Design your days with all the activities in mind.
Remember – being your own boss means that you need to rely on your internal motivation to get things done. You're your own cheering squad too.
It's not easy to solely depend on your willpower, that's why creating habits is a sustainable method over a long time that supports reaching your goals.
8. Take good care of yourself
As a freelancer, it's easier to get out of balance in your life due to the unstructured nature of freelance work. You can get lost in your own to-do lists or the opposite, struggle to get things done. So get enough rest and engage in healthy physical activity.
Working freelance usually means spending a lot of time on your own. Whether you're an introvert or an extrovert, everyone needs to spend quality time with people they like. So make sure to go out and socialize.
9. There will be ups and downs
Be gentle with yourself, and remember that you're learning and making the first steps into the freelance world. You'll make mistakes, and things won't go as planned but that's how we learn. No one is immune to this, no matter how well-prepared you're, life simply happens.
Expect change and be flexible to adjust to new findings. Try to automate as much as you can, especially all the repetitive and monotonous tasks in accounting. On the flip side, personalize the elements that matter to you, whether it's your working space or your work routine.
Where to find accounting and bookkeeping freelance jobs?
Look for jobs posted on reliable websites for freelancers or virtual assistants as well as on specific sites for accountants. As a freelancer, you want to make sure that the person or company you work with is trustworthy, and those reputable websites can help you in ensuring that. You can also read testimonials or reviews of other accountants who have worked with those companies in the past.
A good starting point would be to visit Lensa, Upwork, Fiverr, Toptal, PeoplePerHour, FlexJobs, or Freelancer. As with any job search, it's always a mutual choice to work together, so decide what you're looking for in your next accounting project. As you keep on working, you'll realize what kind of job offer suits your current requirements best.
Closing thoughts on freelance accounting
Accounting is an industry perfectly suited to freelancing. You don't need to leave the comforts of your home. Collaboration with clients can mostly happen through software and file access. And you work how much you want when you want.
With software getting more sophisticated, you can really automate a large portion of your job as an accountant. Because if a program can do a task within seconds, why spend hours on it? Surround yourself with technological tools that'll really boost your business and improve the quality of your time spent working.
We hope that with the help of our tips for success, you'll find a way to create a flourishing career as an accountant within the freelance model.