Introduction
Having been in accounting for the majority of my career, working both in-office and remotely, it's fair to say that with some help, accountants can begin their own firm and do everything from taxes and payroll to personal finances. Our clients are all over the country, but they work with us and our staff online. It's an exciting career and one that many accountants are flocking toward these days because it allows them to work remotely while still providing them with opportunities in their field of expertise. Read on for a breakdown of all the steps you need to take if you want to get started with your own virtual bookkeeping shop as well!
1. Decide on S-Corp or LLC: what's the difference?
When you make a decision to start an online business, you'll have to decide which legal structure best suits your needs. This is one of the biggest hurdles new businesses struggle with because they don't ask the right questions or simply don't seek simple tax advice.
While many people assume that S-corp is the best option for bookkeeping services, this isn't always the case. The biggest difference between an S-corp and sole proprietorship is that an S-corp requires two owners, while a sole proprietorship only requires one owner.
In the beginning of your online business, you'll be responsible for paying the taxes on your business profits on your own. However, you may choose to form yourself as a corporation and hire employees at some point in the future (which many virtual bookkeepers do), then an S-corp will make your life much easier when it comes time to pay taxes on their employment income each year because these employees are considered independent contractors rather than employees under payroll tax laws.
So before deciding whether or not your online business should be set up as an LLC or Corp., talk with your CPA about which option would be best for both you and them!
2. Set up a website and all the socials for your small online business
Next, you'll need to create a website and set up social media accounts. You can use Square, Carrd, or other no-code builders to create a simple website, or invest in a more robust system like Squarespace or WordPress (all of which are no-code), and the options are near limitless.
You also need to set up your Facebook page, Twitter account (and other social channels if appropriate). This will help you reach out to potential clients on your new business as well as give them an easy way to find you on the web. Many owners diminish the importance of social media and look at it as a waste of time or money. However, it's easy to notice that a successful entrepreneur usually has very active social media – so make sure your new business does too!
3. Make financing decisions that align with your business plan
In order to start your business, you need to make some financing decisions that have to correlate with your business plan. You can start with a loan from your bank, look into a line of credit or explore other options like a business credit card and/or merchant cash advance. Some folks have personal savings they'd rather use too. Decide which is going to work best for you.
Each option has its own pros and cons that should be weighed carefully before making your decision. You may even want to consider using multiple financing methods simultaneously (this is called "hybrid funding").
4. Decide how you're going to collect payments
Decide how you're going to collect payments or subscriptions. Using an option such as Square has low-cost, no-code contracts, subscriptions, and invoicing platforms that will have you up and running in no time.
Square is easy to use, with tools to help you create an invoice (with or without a logo), take credit card information, manage your payments online or through the mobile app (iOS/Android). There are no complicated integration steps because everything runs on their servers. Fees start at 2.75% + $0.15 per transaction plus 30 cents per card swiped using the Chip Card Reader (if applicable).
If you choose Square as your payment processor, it will automatically send an email receipt every time someone pays through their site or app. You can also set up automatic email invoices for recurring clients if needed! All of this combined makes it incredibly easy for both parties involved – there's little room for error on either side which means less stress all around!
5. Establish a business relationship with an online bank
Accountants and bookkeepers have a unique relationship with banks. Banks don't necessarily make our lives easy, but they do provide the infrastructure that allows us to be successful in our businesses.
There are so many online banks out there, it can be hard to find the one that's right for you and your online business. That's why I recommend Relay Bank as the best option for accountants and bookkeepers who want an easy-to-use mobile app, great features, and excellent customer service.
6. Hire some help to realize your online business ideas
Hiring the right people can be a huge challenge, not just financially. When hiring for your online business, ensure they have all the skills required for your needs. Not all remote employees will have the same set of skills – in fact, some may specialize in specific areas or industries while others are generalists who can tackle any job thrown their way! It's important to note that not all remote bookkeepers are created equal. You need someone who is skilled and experienced in bookkeeping, but also willing to work remotely and without supervision, as in many cases you won't be around to give them feedback on their work. Finding compatible employees is key to running a successful virtual business.
Keep communication clear between yourself and your team members at all times so everyone knows what's expected of them at work each day/weekend etcetera). This might sound obvious but trust me when I say that if there isn't enough communication then confusion over tasks given out can lead into trouble later down the line when deadlines come around fast–and then things start falling apart quickly after that!
7. Pick a tech stack, stick to it
Virtual accounting software is much more than a glorified spreadsheet and it's important to pick a system that works for you. There are many software options to choose from, but make sure they meet some baseline requirements. These basics will ensure you get the most out of any accounting software you choose and all accounting software has many options, each has its own distinct features, but keep an eye out for these primary components when shopping online for new accounting software:
Ease of use.
A straightforward interface that makes sense to someone who isn't an accountant (i.e., not just rows of numbers).
Easy access to all the reports you need, like balance sheet or profit-and-loss statements PLUS the ability to either create new reports or customize the existing ones.
Integrations with other services like email marketing tools and accounting, fintech tools.
Many online business owners and accountants in particular will pick a stack that looks something like QBO or Zero, Bill.com, Synder.
! Synder is your all-in-one source of truth for your clients' businesses that allows you to switch between clients and forget about juggling different apps to meet their needs. Seamless integrations, automated sync of transactions, accurate reporting, easy reconciliation, actionable insights – these and many other features take a load off your shoulders and let you provide the best services. Pick a product and enjoy the best of what automation has to offer!
Find out how Synder can automate your work, save you hours of manual work and give your newly created online business a competitive edge by trying a free 7-day trial or booking a demo with Synder's specialists. Make your online business ideas work!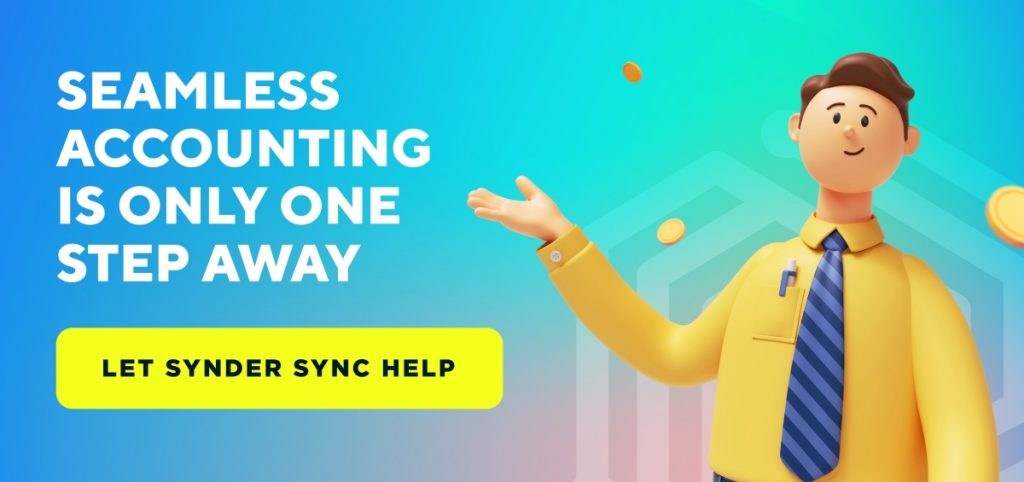 8. Keep learning and evolving
The most important step is to keep learning and keep evolving. Your business is only as good as the information you have about it, so don't be afraid of making mistakes or asking for help when you need it. Help is just one click away! There are many places to find help, one of those places is Facebook or LinkedIn groups. Look for groups with a fairly large number of participants and one who has frequent updates and posts. This will help you and your new online business find active communities where you might ask questions, offer services, and more.
Final words
Finally, I think it's important to remember that in the end, this is just a business. So if you want to have a successful online business, then you have to treat it like any other business: hire good people and pay them well; keep learning and growing as an entrepreneur; and always be on the lookout for better ways to do things, or automating them.