Shopify is one of the top commerce platforms that support sales made both online and in brick-and-mortar stores. Setting up an online Shopify store isn't complicated, but with so many retailers and Shopify sellers, you really need to come up with ways to stand out. How do you get your product noticed? How do you continue steadily growing your business revenue?
Whether you've just recently created your Shopify page or you're an experienced seller, there's always a way to improve your business management. This guide with Shopify tips and tricks includes real and practical ways to enhance your online business which you can use to build a successful business.
Find out what the requirements to sell on Shopify are.
1. Optimize your Shopify site for mobile use
Today, millions of people browse the internet on mobile devices. Therefore, you need to make sure your Shopify page is mobile-friendly. There are several things you can do to optimize your site for mobile shopping. They include:
Support for mobiles and tablets;
Optimized text that's easier to read on small screens;
Use of clearer colors;
Use of single and double-column layouts;
Checkout boxes to provide easy access to customers;
Accessible and easy-to-find contact forms;
Use of interactive graphics.
It's definitely possible to establish a functional and powerful Shopify page for your business that's perfect for mobile browsing by following the above rules.
Find out more about the best Shopify management apps.
2. Get POS-Go – Shopify's latest retail hardware
Online Shopify stores aren't the only marketplace that Shopify supports. With its new invention POS-Go (POS stands for point of sale), Shopify now helps merchants to sell in brick-and-mortar stores. POS-Go is hardware that becomes a point of sale nofollow for your customers wherever they're in your offline store.
The main goal of this technology is to improve customer experience and streamline your work. With Shopify's POS-Go you can close a transaction anywhere in a shop, so your customers don't even need to wait in line, you come to them.
POS-Go offers many payment methods including tap, swipe, and chip cards (meaning there's no option to pay with physical currency using POS-Go). This Shopify hardware lets you store a lot of customer-related information like customer notes and purchase history. Lastly, it acts as an analytical tool, bringing data from all your channels including sales, inventory, and various analytics.
So if you sell offline, POS-Go might be exactly what you need.
3. Join a network of Shopify store owners
Leverage the platform's community. Many are new to the Shopify domain and are in need of support. This is where you'll get valuable insights. It can also help you learn some specific marketing techniques to get you to the next level.
GoodCarts cross-promotes your Shopify store for free! You can find this helpful app on the Shopify App Store. GoodCarts elevates purpose-driven entrepreneurs and sustainable businesses, so they can create change in local communities and throughout the world. When you install GoodCarts's free app, they share your business with customers who have previously purchased similar products, allowing you to market directly to people who share your passion without having to find them yourself.
Find out how much an average Shopify storeowner makes.
4. Create new online store content regularly
One way to help build customer loyalty is to create more content. The more often you post content, the more people will want to hear from you.
To generate content ideas for free, think of the most common customer questions about your products and industries. You can also visit industry forums for inspiration.
Customers like buying unique and creative products online. This is true even for businesses that sell physical items. Consider using pop-up, in-app, and e-commerce tools to customize your design. If you want to tailor your product using visual designs, you can utilize templates and add-ons offered by the tools you can find on the Shopify page.
When it comes to a post length, try to aim for pieces longer than 1000 words. Not only are those articles likely to be more helpful, but longer content also tends to rank higher in search engine results. Shopify's help section has step-by-step instructions on how to add blog posts, and the interface is user-friendly.
You can also tap into some services dedicated to content management. Kollectify focuses solely on creating strong Shopify content and specializes in the Shopify solutions ecosystem. Kollectify understands that content is king when promoting your Shopify store. Whether you wish to make your "why" stand out from all the others in the room or provide product descriptions that optimize SEO and draw continuous traffic, Kollectify can help.
5. Offer tips and helpful ideas through tutorials
This approach builds on previous tips for content creation. Tutorials let you reach different Shopify customer groups by solving the problems they might have. With the use of the products you sell in your Shopify store, you can create various informative videos.
It's an added value to your client's experience with your page, but most importantly, through online tutorials, they can find the answers they're looking for and hopefully buy those products.
This gives Shopify store owners an opportunity to enhance their brand voice and be closer to their client's issues. This in turn provides higher customer satisfaction and increases customer lifetime value (CLV).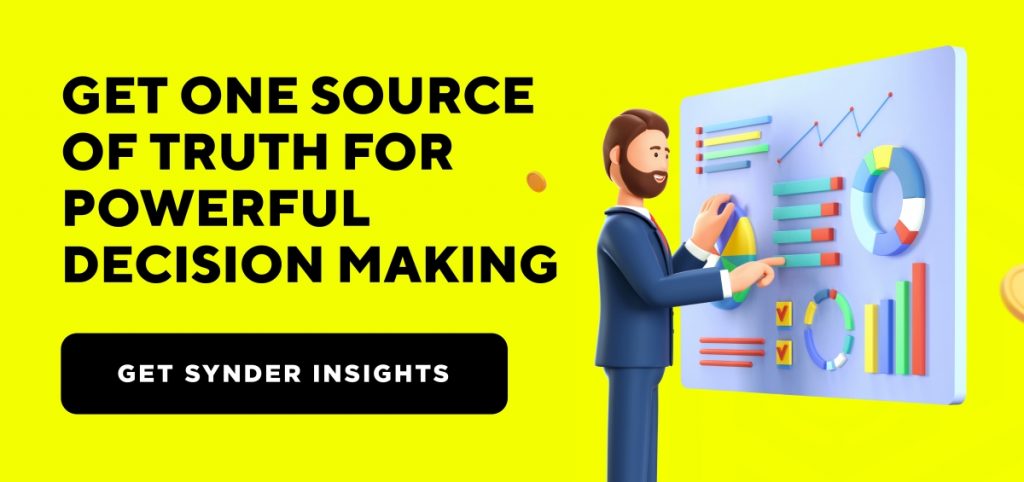 6. Expand your product catalog on Shopify
The more you sell, the more you make. It doesn't mean you need to sell absolutely everything, but you should consider selling multiple products within your niche.
Find complementary products that you can sell and stay on brand as well as be flexible. For example, if you sell bags, you could also start selling suitcases on your Shopify page.
The complementary items you sell should be:
In demand
Selling well all over the world
Unique
Something you're passionate about.
Find helpful tips and tricks or some more ideas about the best products to sell on Shopify. Look for similar products that people search for or have bought, giving you an excellent idea of what to offer. You can also try making a personal, non-business, social media account, visiting a similar online store to yours, and seeing what targeted ads you get shown.
To increase your sales, consider product bundling, where you offer 2 products together. For example, if you sell printers, offer them together with printing paper and inks. These marketing tricks are beneficial for you but also for your customers, as they get the products they need more efficiently.
Find out more about the best Shopify apps for selling your products.
7. Invest in high-quality photos
Never underestimate the importance of good pictures on your Shopify website. The better your images look, the better your product looks and the more professional your brand seems to the customer.
You can use good product shots in places besides your Shopify store. Think about social media posts, especially on Instagram or Pinterest. You can even pair them with customer testimonials to show what the product looks like, or shoot high-end portraits of brand ambassadors with your gear.
8. Perform product page optimization for your Shopify store
If you sell a product or a service, search engines like Google and Bing should be your number one asset for ranking. Optimizing your Shopify store for search engines is the only way you can get a decent search engine listing.
Perform keyword research on your products or on a category of products. This is an absolute must-do if you want to increase your chances of getting products found on the top search engine results.
Product page optimization includes relevant keywords in the title tag and product description as well as good-quality images. Look not only for short keywords but also for long-tailed keywords which represent a much more refined search.
Once you see that your product page has stagnated its growth, it might be time to perform page optimization again. Due to constantly changing algorithms, what worked last year on your page might not work this year, so keep it updated with currently relevant keywords.
9. Leverage free sources of traffic
By tapping into free traffic sources, you'll start generating analytics on your Shopify store. You'll see what type of people visit, who opts in, who leaves without performing any action, and ultimately, who actually ends up spending money with you.
Share the news on every social media platform you're currently on: Facebook, LinkedIn, Instagram, Pinterest, Twitter, Snapchat, Tik Tok, etc. Don't forget to add your website link to your profiles too – it's free marketing!
Positive reviews will add credibility when strangers start viewing the items you sell. No one wants to be the first to buy a product from an online store, so starting off with zero reviews can be difficult once you reach outside your own network.
Reddit is a huge platform that's often overlooked by business owners. You can find forums – or, as they're called, subreddits – for basically anything you can think of. Start joining communities with specific interests that make sense for your brand. For example, if you sell organic skincare, r/SkinCareAddiction and r/NaturalBeauty are great communities to join.
Facebook and Instagram are powerful platforms to help you get sales on the Shopify page, specifically because you can integrate your products directly into your profile and posts and use some marketing options for free.
10. Use paid ads effectively
Turn from free to paid ad options now. Today's online shoppers are bombarded by thousands of advertisements online. But if you want to get your store noticed and attract shoppers' attention, an advertisement is still the first thing to consider. Paid advertisements are the best way to bring customers who are searching for a specific product they need. But there are certain things you must know before spending money on paid ads.
Choose to advertise your Shopify store for the right reasons. For example, it could be a slow period in your business when you need to sell products or increase your daily sales. Almost all websites that sell physical products in one form or another have advertisements on them.
Find out more about your target audience and pick those marketing opportunities that increase your sales the most, while costing you the least. There isn't a sure way to find the right one before you try all of them out, so keep a close eye on your ad's analytics and surely you'll come up with a perfect mix of paid advertisement options for your business.
11. Utilize marketing channels
Social media platforms like Facebook and Instagram are key for growing your business. If you're new to this, there are certain rules you should know and follow.
The fastest and easiest way to get the word out about your product is to market to your existing Shopify customers. Once you've established a community and followers on your Instagram account, it's time to think about something else. Do you have a Facebook group where you can reach out to them? Are you using a particular Twitter hashtag for each launch of your product?
Have a clear idea of what each channel can do for your store, your brand, and your products. You can check out Instagram, Twitter, Facebook, Pinterest, Tik Tok, and Snapchat to see what combination of marketing strategies will work best for your business on those platforms.
Have one unified idea but play to the strengths of each channel. Mix free and paid opportunities that each channel offers, and find what works for you in terms of cost-benefit analysis by trial and error.
Find out more about the best Shopify marketing apps.
12. Partner with established brands
If you don't have brand recognition, partnering with established brands can work wonders for your business. Creating custom product variations or collating existing and popular products into new collections can make you stand out.
You can join PR forces. If you team up with another brand, the budget burden of marketing a new campaign or product is instantly halved. Any influencers, bloggers, and high-level journalists that your partnering brand has relationships with, can also open up to your store.
More resources mean better offers and giveaways for your customers. If you do decide to join forces with another store, you can pool money for a cash reward or products for a bundled giveaway in exchange for a customer's email address. As a reward, you'll be collecting a bunch of new email addresses for remarketing campaigns later, long after the partnership has run its course.
Partnerships can create awareness for both brands. Whether the partnering store is selling similar products to yours or they're in a completely different field, combining brands means you can bring a ton of awareness to your brand through new audiences.
13. Embrace social media influencer marketing
Did you know that social media influencer marketing is so effective that it's now a high-end marketing strategy that's closely followed by big brands like Gap, eBay, and Dollar General? However, this type of marketing requires a lot of content, and you can't do it alone.
Influencers spread their voices through social media channels with content either pre-compiled by the brand or written in their way by the influencers themselves. In today's market, influencers operate mainly on Facebook, Youtube, Instagram, Twitter, and TikTok.
14. Build an email list
An email list is the backbone of any successful e-commerce business. A sales funnel isn't the same if you don't have any email subscribers. Your customers rely on your brand and email gives them a better opportunity to stay on top of new and upcoming product sales. Without an email list, you can't manage your customers effectively.
Customers want to know when a product is going to be available. With no email to follow up, you can only rely on your clients checking your page regularly to make that purchase. However, by collecting emails, you can quickly let them know when the product they were looking for is back in stock.
Any promotions or loyalty programs often happen through email, so make sure you keep building your email bank. Last but not least, sending news or information directly into your client's inbox strengthens the relationship between your brand and your customers.
15. Focus on retaining your existing customers
It costs much more to acquire a new customer than to retain an existing customer. So a good customer retention strategy should be a solid feature in your business plan when selling on Shopify. When someone has already purchased from your brand, staying in contact after the sale is the best way to further engage with them and promote repeat business.
The key findings of the 7th Annual Consumer Index show that clients' need for personal contact increased from last year. Currently, customers want to have easy access to live chats and phone calls with real people. These findings suggest that despite the increasing availability of technology-driven solutions, customers really want to have their sales-related issues resolved by people.
That's why it's crucial to properly invest in the areas that need customer care. Resolving complaints or managing complex refunds is best performed by supportive customer care personnel. This increases retention and your customer lifetime value (CLV).
16. Offer personalized customer services in your Shopify store
Each purchase of a product is a unique experience for the customer. Therefore, your focus should be on providing the best customer experience. This includes providing a personalized customer service experience, as it will definitely help you get your customer's trust.
When your customers walk through the proverbial door and receive personalized service, they take note. Many customers believe that customer service is a representation of how a business values them. It sets a standard of care that your customers appreciate and come to expect.
Here are a few examples showing a personalized approach:
Get to know your customers by name;
Recognize and reward loyal customers;
Send handwritten notes;
Reward customers for the valuable feedback;
Do business with your customers;
Educate your customers with free tastings, classes, and demonstrations;
Pamper your VIPs;
Put the spotlight on customers.
17. Create a rewards and loyalty program
Loyalty and rewards programs have been proven as some of the most effective strategies for increasing your shop's revenue and inspiring customer loyalty.
A study shows that 84% of customers stated that loyalty programs make them want to stay with the brand. What's more 66% of customers said that the possibility of earning rewards changes the way they shop.
As mentioned previously, it's much cheaper to promote and sell to your existing Shopify customers rather than acquire new ones. Not only are the new clients more costly to get, but they also don't generate as much money as regular customers do. So investing in loyalty and rewards programs should become an essential part of sustaining your business.
The most common types of loyalty programs are:
Giving out points through sales. Customers earn these points through purchases and actions they make at your Shopify store, and later they can redeem those points for free products, discounts, and coupons.
Creating a VIP experience for your customers by revolving your program around tiered memberships. This gives your clients the option to earn or redeem points at different ratios. For example, Gold members can earn 20 points for every dollar spent, while Silver members earn 10 points for every dollar.
18. Sell internationally on Shopify
To get more people to your store, make it available to the wider shopping community by selling internationally. Some elements that you need to take into account are shipping, refunds, and taxes. So if you're planning to expand your offer to customers outside of the US, make sure to check those points.
Another important matter is using different languages on your page to also cater to non-English speakers. Even though Shopify doesn't have multilingual store support, you can get an app from Shopify App Store that lets you do that, listing your Shopify store automatically in translated languages by search engines.
Find out more about Shopify payment vs alternative Shopify payment methods.
19. Sell on other marketplaces
Selling your products on other marketplaces is a great idea to boost your sales and expand your business. However, managing accounts on Amazon, Shopify, eBay, or Etsy requires proper preparation.
Firstly, some marketplaces that let you join in with your existing store, like WooCommerce for example, will integrate with your Shopify store allowing you to sell your products there. For some other platforms, you'd need to create a separate store altogether.
Secondly, whatever platform(s) you choose, you need to integrate all your accounting in one place, so that regardless of the number of channels you sell your product on, all financial data is in one place.
Lastly, choose platforms that best respond to your product, as what sells on Amazon might not sell as well on Etsy. Do your market research and find out what selling model will work best for your business.
20. Automate your shipping processes
If you're a large company, it makes sense for you to get your orders fulfilled by a third-party logistics (3PL) company. Automated shipping can sound intimidating to companies that are still used to self-fulfillment. Fortunately, today's software tools make upgrading to automation a much simpler process, especially for companies that already have an online store. Here are a few key steps:
Integrate your Shopify store with shipping software. Some platforms let you do that and Shopify is one of them, so use that opportunity to automate your fulfillment process.
Consider moving storage to third-party facilities where all your products will be packed and shipped from.
Sync your shipping software with inventory management apps to get accurate notifications on restocking. This not only keeps you away from sudden shortages of products, but also lets you keep just enough inventory in the storage facilities without overspending.
Products with low-profit margins might be better handled by merchant fulfillment. Take a look at your inventory and see which products best fit those criteria and make them more profitable.
Alternatively, you could try a 4PL, or fourth party logistics company, which outsources your entire supply chain management and logistics to a single provider. A 3PL is only concerned with day-to-day tasks and two contact points, whereas a 4PL optimizes and manages everything.
21. Apply smart automated accounting
Whether you want to get Shopify integration with QuickBooks or Shopify Xero integration, Synder is there for you, acting like a bridge between your Shopify store and your accounting software.
But that's not all. If you want to connect payment gateways like Stripe, PayPal, or Square, and multiple sales channels like Shopify, Amazon, eBay, WooCommerce, and many more, Synder's got you covered. It brings all the data into one place, syncing all information accurately and automatically.
It records all your sales and fees into your accounting books, getting an error-free profit and loss report and balance sheet. The data sync engine brings all the necessary details including amounts, customers, and shipping addresses to make sure your books are perfect.
Customize your synchronization process and automatically apply taxes to your payments based on shipping info and more. Apply auto-categorization of your income and fees and let the software do the job for you.
Learn more about how to do bookkeeping for Shopify.
Click to find out whether Shopify collects sales taxes.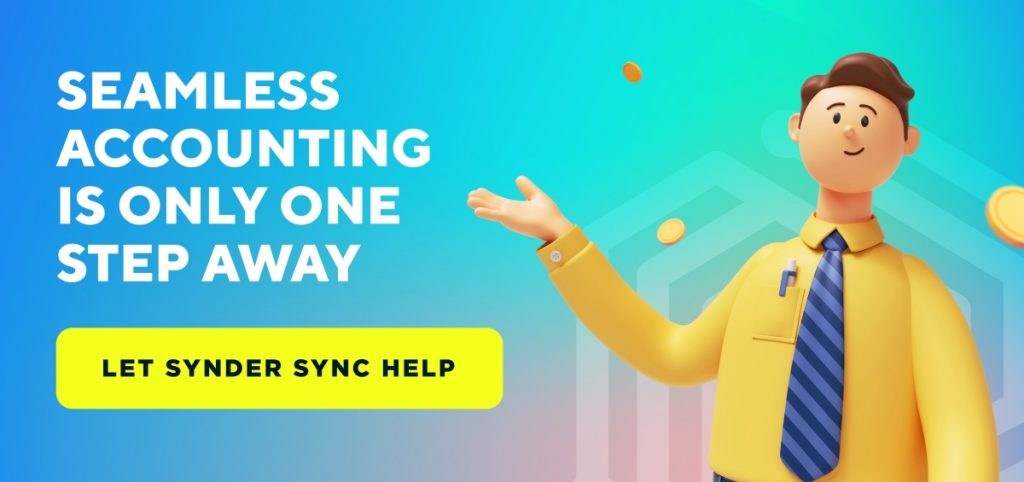 22. Track your financial performance with sales analytics
Having all the financial reports accurately managed helps your business stay compliant with various legal and fiscal regulations. But it's the sales analytics that lets your business grow.
If you sell products on multiple platforms, tracking your financial performance becomes increasingly difficult, hence, having one source of truth for all your financial data is a key to growing your business.
With Synder Insights, you can keep track of your sales metrics such as Customer Lifetime Value, Cost of Goods Sold, your top and least performing product, most refunded product, the ratio of new to returning customers, and others.
These reports can give you a birds-eye view of your entire business, while providing you with a detailed picture of key elements of your sales.
Find out whether Shopify does accounting.
Shopify tips and tricks – Final words
There're many ways to start growing your business today, and one of them is becoming a Shopify entrepreneur. We hope that with our list of Shopify tips and tricks, you'll seize the available opportunities and enhance the performance of not only your Shopify page but your business as a whole.
There isn't a right place to start improving your business. So just pick one task that'll possibly bring you the largest jump in profit, a task you feel most comfortable with, or maybe the idea that's the easiest to implement. The best tip of all – make the first step.
Wherever you're on your business journey, we're here to help with lots of free practical guides and in-depth reports. We're Synder – your trusted software companion!