Amazon is a marketplace that provides you with many options both as a buyer and as a seller. Being an Amazon merchant, you want to be sure that you know the best ways to navigate Amazon FBA and sell products that'll make your business thrive.
How to best tailor your Amazon FBA program? What are the best products to sell on Amazon FBA? And for those new to the topic, what is Amazon FBA in the first place?
These and many more questions will be answered in this article, so let's start.
Contents:
2. How to choose the best plan for my business?
3. How to find the best products to sell on Amazon FBA?
5. How to source and sell products on Amazon FBA
Amazon FBA vs. Amazon FMB
Sellers on Amazon have two options to choose from when it comes to managing their orders: Amazon FBA and Amazon FMB. Before we jump into more details, it's important to note that you don't need to choose one or the other, you can mix and match those two models the way you see fit.
Whichever business model you choose, Synder lets you connect your Amazon seller's account, many world-famous marketplaces, and payment processors with your accounting platform, bringing all the information conveniently in one place.
What is Amazon FBA?
FBA stands for Fulfillment by Amazon and relates to all the matters connected with fulfilling an order, such as storing, packing, and shipping as well as returns and exchanges. In essence, it deals with logistics and some key elements of customer care.
What is Amazon FBM?
FMB in this acronym stands for Fulfillment by Merchant, so no surprise here, storing, packing, shipping as well as returns and exchanges are done by you, the merchant.
How to choose the best plan for my business?
Control
Let's start with the element of control. With Amazon FBM, you're the one who governs the logistics and customer service, keeping with you all the tools. Any complaints are handled by you and/or your team alone, giving you the opportunity to tailor the communication to your brand standards. You can handle it the way you want to, that's a great benefit for sure. However, the flip side here is the amount of work that comes with it. And that'll be compounded by the volume, which takes us to the next point.
Volume
If you have products in low volume, then fulfilling an order is certainly easier. But if you need large storage facilities from where huge amounts of products are being shipped, it might be better to let Amazon handle it for you.
Profit margins
Profit margins can be a determining factor when choosing between FBA and FBM. For products with low-profit margins, it's more economical to handle that side of business on your own to save yourself as much money as you can. This points to the fact that having an FBM program set for your low-profit margins goods while FBA for high-margin products might be a good approach.
Packaging
Lastly, the packaging itself should be considered. When selling products with Amazon FBA, the packaging that your product is shipped in is standardized. You need to make sure that all products are packed and wrapped according to Amazon rules before they arrive at the fulfillment center. So, if in your business model having unique and branded packaging is an important element, then Amazon FBA might not be for you.
Takeaway
The takeaway from here's that the model that you choose for your order fulfillment is determined mostly by the characteristics of the products you sell. So choosing between Amazon FBA and Amazon FBM or mixing and matching them for different products is relatively easy if you know what to look for.
If you're new to Amazon and would like to start an Amazon FBA business we've compiled a guide with detailed steps, a business plan, a fee structure, and more for you to check.
How to find the best products to sell on Amazon FBA?
Now let's turn to our main subject – product choice. It may sound like trying to find The Holy Grail as the world of commerce is changing fast and drastically at times. What might bring profit today, could as well become obsolete tomorrow. So the only way out here is to stay on top of it and research. So let's look at some ideas for the best product for an Amazon FBA seller.
Top Amazon product to sell – the quick answer
With so many festivities around the corner, that'll come as no surprise that predictions for the 4th quarter of 2022 are all circulating around the holiday season. So the best products to sell on Amazon FBA during this time are gift boxes, Thanksgiving decorations, and Christmas decorations.
Looking further, Amazon itself gives a seller and a buyer some helpful tools to find hot products, in particular – Best Sellers and Movers and Shakers categories. Best sellers are relatively self-explanatory while Movers and Shakers refer to the highest gains in sales rank within the past 24h. So to find the top product in your chosen category, simply check those listings.
I'm sure you can see where this short answer is leading you to. Firstly, it's very time sensitive, meaning that what sells great in December, might not sell well in January. Secondly, the main problem with those products is that you might hit an oversaturated market with a lot of competition. Moreover, the additional costs of advertising these top-selling items, in turn, will minimize the profit. If you decide to compete with lots of other businesses, you might want to make sure that your products are unique to stand the tough competition.
One has to bear in mind that top categories mean the competition with Amazon and its Amazon Basics items, which are most likely cheaper and will be featured ahead of other products, even if they aren't ranked as high. Hence, let's look at some better ways to help your business thrive.
Top Amazon product to sell – the long answer
There're some ways to find information on the topic of the top-selling items. The tactics of product research might and should change over time as consumer tendencies are changing every day. Most likely there should be a combination of the following methods to help your business not only start successfully but keep making sale after sale. The main point is that this research is far from being a one-day task. So let's see how to go about it.
Amazon's most popular product categories
To find out what to sell on Amazon FBA let's look at the most popular categories among sellers. The basic law of microeconomics on the equilibrium of supply and demand should apply here. In other words, when there's demand, there'll be supply.
According to Jungle Scout's 2022 State of the Amazon Seller Report, these are the top categories with the percentage of sellers who sell products in them.
Amazon product research
1. Home & Kitchen – 32%
2. Beauty & Personal Care – 23%
3. Toys & Games – 20%
4. Clothing, Shoes & Jewelry – 18%
5. Health, Household & Baby Care – 17%
6. Sports & Outdoors – 16%
7. Arts, Crafts & Sewing – 15%
8. Books – 15%
9. Kitchen & Dining – 14%
10.Baby – 14%
11. Electronics – 14%
12. Tools & Home Improvement – 13%
13. Pet Supplies – 13%
14. Office Products – 12%
15. Garden & Outdoor – 12%
16. Grocery & Gourmet Food – 10%
17. Appliances – 8%
18. Cell Phone & Accessories – 8%
19. Automotive Parts & Accessories – 7%
20. Handmade – 6%
21. Apps & Games – 6%
22. Industrial & Scientific – 5%
23. Computers – 5%
24. Video Games – 4%
25. Collectibles & Fine Art – 4%
26. CDs & Vinyl – 3%
27. Luggage & Travel Gear – 3%
28. Musical Instruments – 2%
If we stop there, we'll only know what are the most sold categories on Amazon, but we want to go further and look at how those categories correspond to the profit margins.
Popular products vs profitable products
When you sell on Amazon or any other marketplace, finding top-selling products doesn't yet mean becoming a successful business. The point here's that top-selling items aren't necessarily the most profitable ones. If we turn to the finding of Jungle Scout on profit margins of the most popular categories of products, that's what we'll see:
Finding profitable product categories
| | | |
| --- | --- | --- |
| Product category | Profit margin | Rank in popularity |
| Handmade | 32% | 20 |
| CD & Vinyl | 27% | 26 |
| Apps & Games | 25% | 21 |
| Industrial & Scientific | 25% | 22 |
| Luggage & Travel Gear | 25% | 27 |
| Grocery & Gourmet Food | 23% | 16 |
| Video Games | 23% | 24 |
| Arts, Crafts & Sewing | 22% | 7 |
| Pet Supplies | 22% | 13 |
| Musical Instruments | 21% | 28 |
| Beauty & Personal Care | 21% | 2 |
| Baby | 21% | 10 |
| Sports & Outdoors | 21% | 6 |
| Automotive Parts & Accessories | 21% | 19 |
| Garden & Outdoor | 20% | 15 |
| Appliances | 20% | 17 |
| Toys & Games | 20% | 3 |
| Tools & Home Improvement | 20% | 12 |
| Clothing, Shoes & Jewelry | 20% | 4 |
| Books | 20% | 8 |
| Kitchen & Dining | 19% | 9 |
| Office Products | 19% | 14 |
| Electronics | 19% | 11 |
| Collectibles & Fine Art | 19% | 25 |
| Health, Household & Baby Care | 19% | 5 |
| Home & Kitchen | 19% | 1 |
| Cell Phones & Accessories | 18% | 18 |
| Computers | 16% | 23 |
The main takeaway here's that profit margin is crucial when selling on Amazon. The best way to become a successful business is to find an Amazon product that's high in demand and low in competition, which makes relying on popular categories alone unwise.
One has to consider the fact that some profitable categories require specific experience and education. Musical instruments and automotive parts make a good example here. Some categories are oversaturated and demand a lot of marketing efforts. At the same time, the least popular categories from the top 28 are in fact the most profitable.
We have to say that when you sell on Amazon with a 16% profit margin (as the categories at the end of the profit margin list) it might sound really good until you see a 25-32% profit margin with some categories at the top of the list. That's twice the profit. The math speaks for itself here.
Other e-commerce platforms and their top-selling items
Another way to look for the best-selling products is to use other e-commerce platforms like eBay, Shopify, Alibaba, Etsy, Walmart, and Facebook marketplace with their bestseller tabs to get an idea about the most popular items sold. It might help to see the trends and to change and adjust your inventory when selling on Amazon.
As the world of e-commerce is evolving, many businesses diversify by selling on various platforms. According to Jungle Scout's 2022 State of the Amazon Seller Report, the top 3 alternative e-commerce platforms for Amazon sellers are:
1. eBay – 28%
2. Shopify – 15%
3. Etsy – 13%
While you check other marketplaces, you can consider diversifying your business and venturing out to different platforms. To help you connect all your sales channels with different payment processors, check out Synder Sync.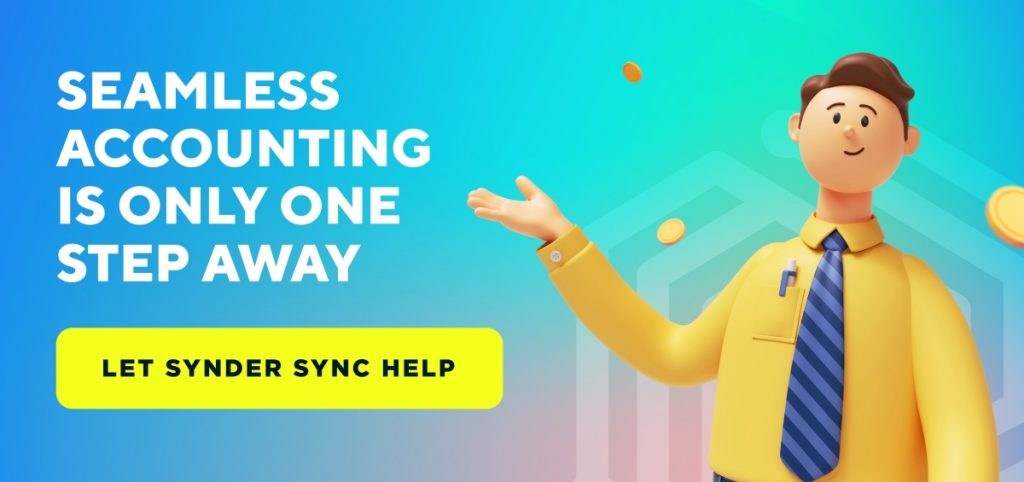 Great tips for sellers
Best products to sell on Amazon keep changing constantly, and are influenced by many factors. To stay on top of the competition, you need to research the trends, changing demands for products, and much more.
We've compiled a list of top tips to help you grow your business on Amazon.
Use Amazon keyword search
A very beneficial idea for selling on Amazon FBA is Amazon keyword research. You can do that with the tools that work specifically for Amazon, like AMZscout, Jungle Scout, or any other software you find useful. If you keep researching it regularly, you might discover a niche that's trending locally or even globally.
You want to aim for items that a lot of people search for, but at the same time, not many sellers offer those products. In essence, look for low competition keywords with high demand.
Find low competition and high demand products
That takes us to the next point – look for products that are high in demand but low in competition. Oftentimes, finding such items could mean a profitable niche. It could also be a time-sensitive frame that'll stay open only for a short period of time. Think of those buys influenced by an unexpected change in weather. The sellers that've stocked up those products will stay ahead of the competition but only for a little while until the rest catch up. Nevertheless, that could still mean great profit during that time.
For Amazon FBA sellers, finding low competition can be accomplished best with the help of software but you can also learn a lot with Amazon search itself. Just type in an item you're interested in, without pressing 'enter', and look for what Amazon automatically fills in – these are called long-tail keywords. From those you can learn what's popular right now, as the auto-complete feature gives you information about popular searches.
The second great thing about this search technique is that such precise keywords usually have lower competition. Then go to each of those items and check how many of those are being sold right now on Amazon. This is a very simple check of high-demand products with the corresponding number of listings. Look for smaller numbers to find low competition.
If you're interested in a list of tips on Amazon listing optimization, make sure to check it out.
Find trends online
To find trending words, you can use various search tools like Trend Hunter or Google Trends. You can also find them on popular social platforms like Pinterest, Twitter, or YouTube. Review social media hashtags, influencers, and trending posts, keeping in mind the fact that social nets can turn into a very effective selling tool.
A very similar strategy is relying on trending news, which might give an idea of what items will be in demand. A good example may be the one with yoga mats in the last couple of years. People started spending more time at home working and realized the necessity of training to keep fit. As a result, the market for yoga mats is expected to reach $13.49 billion in 2025.
In a nutshell, whatever strategy or combination of them you choose to research the best-selling products, it's crucially important to follow social trends and consumer preferences.
How to source and sell products on Amazon FBA
When one enters the world of e-commerce, the question of what to sell on Amazon or any other marketplace overlaps with the choice of the business model. This choice actually predetermines and sometimes limits the items you decide to sell. Let's briefly look at the six most popular business models people use to sell on Amazon.
Based on Jungle Scout's 2022 State of the Amazon Seller Report, sellers choose the following models:
Private Label: 59%
Wholesale: 26%
Retail Arbitrage: 26%
Online Arbitrage: 23%
Dropshipping: 10%
Handmade: 8%
N.B. The overlap in percentages means that some sellers use more than one model.
Private label products
It's the most popular type of business on Amazon. Private label products are sold under the seller's brand name but are manufactured by a third party. However, what the product looks like, and what branding or packaging it'll have, are all decided by the company that'll own the product. When compared to the other Amazon business models, private label is the most expensive business model of all. However, it's also the most commonly sold type of product among Amazon sellers.
Wholesale
Wholesale is buying low-cost or discounted items in bulk and then selling them on Amazon as individual units.
Retail Arbitrage
Retail Arbitrage is reselling online low-cost or discounted goods purchased from brick-and-mortar retail stores.
Online Arbitrage
Online Arbitrage is finding a low-cost or discount product on one website or online marketplace and selling them on Amazon.
Dropshipping
Dropshipping is a business model which means that instead of keeping their own product inventory, Amazon sellers transfer their customers' orders directly to the manufacturer or supplier. It's worth mentioning that dropshipped products don't count in the average inventory as they aren't pre-purchased. So inventory turnover in accounting isn't an issue for a dropshipping business.
Handmade
Handmade, as prompted by the word itself, means creating your own products by hand and selling them on Amazon.
Takeaway
These business models mentioned some ways of sourcing the items to sell on Amazon like brick-and-mortar retail stores, online marketplaces, manufacturers, and a seller's creativity in the case of handmade items – the choice is always yours.
Closing Thoughts
What products to sell on Amazon FBA is a simple question with a complex and ever-changing answer. To get the best out of Amazon, you need to tailor your business model, your fulfillment methods, and sourcing the products you sell and the type of business you want to have.
Research is the key to your success. Keeping a close eye on changing trends, both in the wider world and locally, lets you stay ahead of the competition, jumping in quickly where a niche opens up.
There's no magic list of top-selling products that will boost your business once and forever. You might find lots of recommendations on the exact items to sell on Amazon, which work more as advertising for the buyers rather than a business plan. But one thing is certain – customers value quality and seamless service. And to help you with management and accounting in your e-commerce business, Synder proves to be just the right solution. You can check out how the tool works yourself by signing up for our demo. Let Synder supercharge your business!