Enable your Shopify QuickBooks integration with accurate accounting
Automatically synchronize your Shopify merchant activity with QuickBooks and get instant access to accurate P&L and balance sheets. Everything you need for hassle-free e-commerce accounting management has been gathered in one place!
Features you've been looking for
Check out what Synder is offering out of the box and continue growing Shopify orders by making smart decisions with Synder accounting accompanying you.
Instant Shopify QuickBooks Sync
Real time data synchronization between your Shopify and QuickBooks with all necessary details accounted for including Shopify sales amounts, Shopify fees, discounts, shipping and Shopify sales tax. In other words, you're three clicks away from a hassle-free reporting period.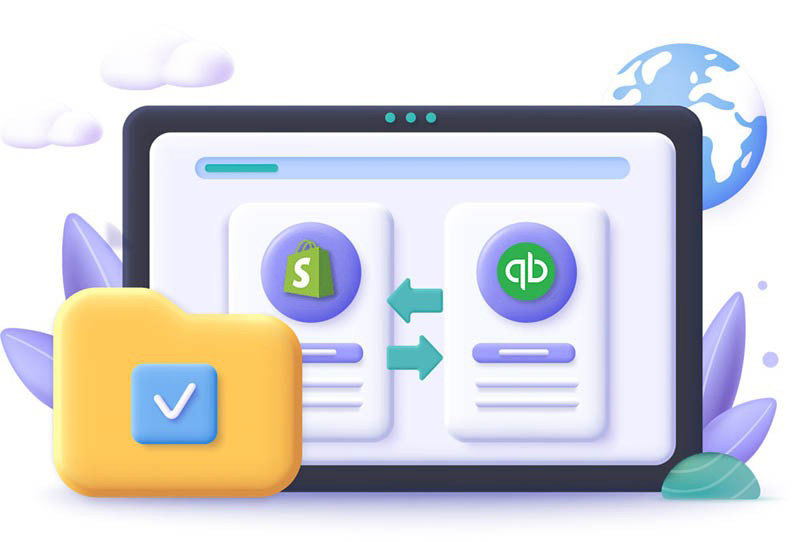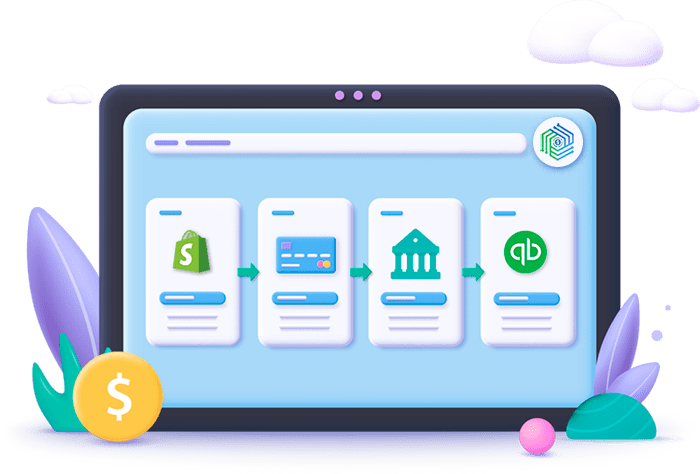 Reconciled data in a single source of truth
Your store supports Shopify payments along with several other payment methods like PayPal or Stripe? Great! Smart reconciliation easily handles this tedious task and reconciles data between your QuickBooks, Shopify store, payment systems, and  the bank so that you can forget about Excel files and manual work.
Inventory tracking and no-code smart rules
Organize smart Shopify inventory management with instant tracking of your inventory assets across channels, set smart automation rules around accounting, supplies and customer payment reminders. Synder is working for you 24/7. No order should stay unpaid or unfulfilled.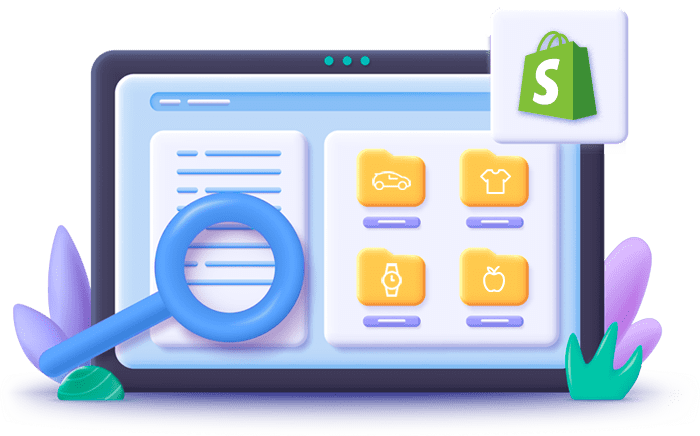 Historical data import
Bring in all of your historical sales and close the whole year of accounting with ease. No manual action needed to get your sales and fees from the Shopify account accurately recorded and categorized in QuickBooks. 
  Consolidated cash flow 
Get instant access to the consolidated cash flow from all sales channels in operation and track your multi-channel data in one place. No need to launch each individual platform to know your operational statistics.
  Multi currency management
It is a must for international businesses! Forget about the words "difference error" and "unbalanced account" as  the multi currency feature allows you to manage different currencies at once with 100% accuracy. 
  Invoicing
Send one-time and recurring invoices to increase Shopify recurring orders and automatically close them in QuickBooks upon payment. Use the smart links to transform all of your social pages into a robust e-store! Truly powerful!
  Support and help
We have an absolutely fanatical support team that won't give up until the problem is solved. This is the team we are proud of and this is what really makes us friends and partners with our users!
How QuickBooks Shopify connection works
A 5-min video explainer of how you can set up Shopify integration with QuickBooks without any outside help.
Shopify+other platforms you use
Seamlessly connect all of your platforms into one ecosystem and make them communicate with each other. Multi-channel reconciliation has never been easier.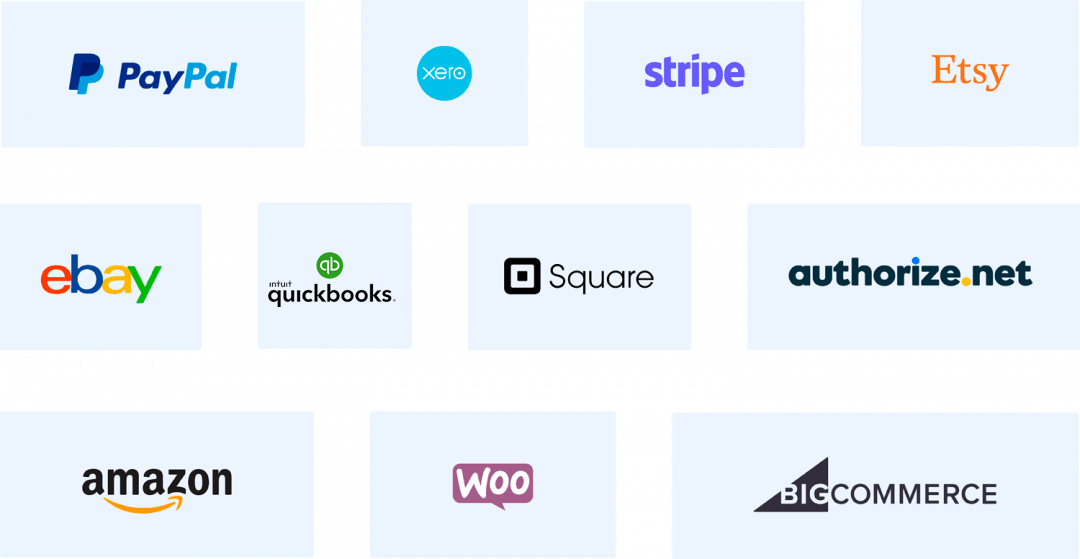 Accounting should be easy. Start for free today
7-day free trial. No credit card required. No contract. Cancel any time.Choose the plan that suits best your business needs.
Pay monthly

20% OFF

Pay yearly
A demo users love to visit
We contribute a lot to make our demos efficient and fun. So, together with the Synder insights for your Shopify store we also love to make some delicious surprises 😋 🥳
Excited? Let's check out what we prepared for you! 
What other Shopify merchants say

  Hugely powerful application backed with top notch support!
Synder has been a complete lifesaver for our business. In terms of automating the process between Shopify & QuickBooks, I couldn't think of a tool that could do a better job. The smart rules option is super handy for country-based tax codes and the customer service is very responsive and helpful. Would highly recommend!