Living in times of seemingly inexorable advances of new technologies has its obvious benefits. Customers can choose from a variety of products and services to fully satisfy their needs and demands. Moreover, this choice for clients ignites competition among producers, merchants and providers, which makes the final product better and more affordable. E-commerce is no exception here. Whenever a company makes a new software product and launches it, there come competitors, trying to improve, cater to the needs of users and making the process of product innovation continuous. So a successful e-commerce company lives in a perpetual movement towards self-improvement.
However, enjoying abundant alternatives comes with the burden of choice and responsibility for the outcome. Making the right choice depends on thorough research and getting some business insights.When it comes to searching for alternatives to some software solution, it pays off to find out more detailed information about what we're comparing to. Before exploring PayPal alternatives, let's look at what PayPal has to offer.
Contents:
2. Benefits of PayPal for personal users and business owners
3. Why look for PayPal alternatives?
4. How to choose an alternative payment system?
5. Criteria to choose the best PayPal alternatives for payment processing from ratings
6. Square
8. Stripe
9. Helcim
10. WePay
11. Amazon Pay
12. Shopify Payments
13. GoCardless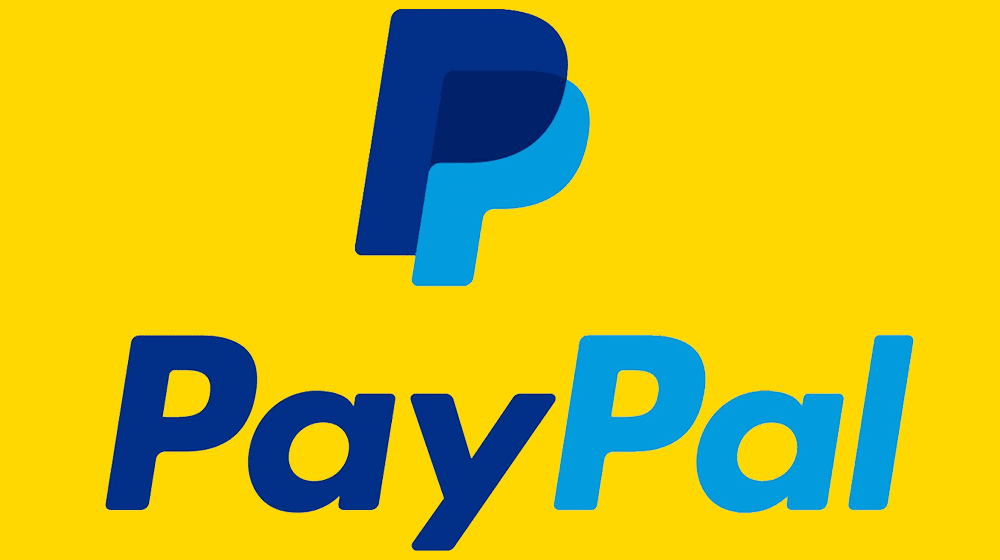 What is PayPal?
Founded back in 1998, PayPal is a multinational e-commerce company which operates online payment systems in 202 countries and works with 21 different currencies. PayPal charges a fee for performing the functions of a payment processor for online vendors, auction sites and other commercial users. The service is used by 173 million people to shop on various sites worldwide and allows its users to pay, send money, and accept payments without having to enter their financial details each time. In short, PayPal functions as a digital wallet, making transactions simple and secure.
The company has a long story that we aren't going to dive into, but one of the recent developments with PayPal concerns its updates to AUP. In early October 2022 PayPal expanded the company's list of prohibited activities with "the sending, posting or publication of any messages, content or materials that, in PayPal's sole discretion" are harmful or "promote misinformation" would be subject to a fine of $2,500. It was expected to go into effect on the 3rd of November, but the company faced intense backlash from the public with comments about possible freedom of speech infringement and rescinded the corresponding line in its policy.
PayPal still has "Provide false, inaccurate or misleading information" in the section of restricted activities of User Agreement, but it's not associated with a fine, though it may cause some other punitive actions, which needs more clarity as to what is considered such information.
Benefits of PayPal for personal users and business owners
The secret of PayPal's popularity among clients lies in the benefits the company provides them with.
As it's stated by the company itself, PayPal's most significant benefits for personal users are protection, flexibility and convenience.
Protection
PayPal uses 24/7 data encryption and anti-fraud technology to help keep users' information secure, prevent fraud, email phishing and identity theft.
In case an eligible item doesn't arrive or match the original description, PayPal promises to refund the cost, which clearly protects the buyer. If a buyer decides to send something back, they can request a refund for their return shipping costs (with some exceptions).
Flexibility
There's an option of linking a user's PayPal account with their credit or debit card by adding the details to your account. This option doesn't prevent one from earning reward points. PayPal Credit allows its user to buy now and pay later with interest charged only if the balance isn't paid in full within 6 months (with certain terms). It should be mentioned that there are different conditions for PayPal credit outside the US.
Convenience
Replacing cash and check transactions with a click is certainly convenient in today's world. PayPal App enables its users to send money to almost anyone anywhere with just a tap, click or link. All that is needed is the recipient's email address or phone number.
When it comes to business owners, the most attractive features of PayPal are the following:
Global trust
PayPal is globally recognized as trusted and secure. Using PayPal gives company customers a greater sense of security and confidence. Customers are 54% more willing to buy when businesses accept PayPal, according to the 2018 Online Payment Experiences Study commissioned by PayPal with IPSOS market research company.
Security
PayPal makes a business PCI (Payment card Industry) compliant by 24/7 transaction monitoring, fraud prevention and Seller Protection. PayPal protects customer data by offering customers Buyer Protection and Refunded Returns.
Flexibility
PayPal has lots of integrations and can help its clients to accept email payments or get paid over social media with their own personalized PayPal. In-person payment solutions allow customers to pay at the counter, the sales floor, or from their table.
Satisfied customers
180-day window for dispute resolution and zero liability for unauthorized transactions make customers of a business using PayPal happy.
Professional invoices
PayPal allows its customers to create and send personalized invoices and get paid immediately.
Customer support
Resolving any concerns before a dispute or chargeback happens is a top priority for PayPal's Mandarin and English-speaking customer support.
Reporting
PayPal provides various reports on business activities of a company, which helps to get business management insights and keep track of business processes.

Why look for PayPal alternatives?
Having all these benefits, why would a customer be looking for alternatives? According to a personal finance company NerdWallet, there are some reasons for that.
A client might be looking for PayPal alternatives when:
in need of more functionality or various features. For example, other providers give a wider choice when it comes to point-of-sale systems (POS) technology. PayPal Zettle is a solid POS system, but the users are limited to one plan and there are no ad-on features like email marketing, advanced reporting or customer loyalty programs. One more drawback is a limited number of integrations with accounting, e-commerce, customer engagement apps.
lower fees for the same services are in the picture. PayPal's per-transaction fee is 2.99% plus 49 cents for standard credit and debit card payments. Some PayPal competitors offer lower per-transaction rates. For example, Square offers a rate of 2.6% plus 10 cents per transaction for card payment processing.
they need better integration with some platforms. There are payment systems designed to cater to the users of specific platforms. The examples might be Shopify Payments, Amazon Pay, QuickBooks GoPayment.
they want more advanced online payment customization. PayPal has different payment solutions, but other payment systems give better online payment customization. Stripe, for example, covering the checkout processes of Amazon and Google, allows companies to customize their payment solutions to meet their needs, which is a good option for large online-based businesses. Advanced reporting, billing and invoicing tools are also provided.
there's a need for a dedicated merchant account, which helps a company to access funds from card payments. PayPal, on the contrary, combines all its customers' funds into one merchant account.

How to choose an alternative payment system?
Now that the reasons for PayPal alternatives search are clear, the question is what does one rely on while looking for payment systems alternatives.
Forbes Advisor team compiled a guide on choosing the right payment system solution for a business. Let's look at the main points of the guide.
The first step is considering the cost of a payment processing solution against the budget of the company. You have to take into consideration all the costs, upfront and hidden. The upfront costs usually include transaction rates, monthly fees, POS hardware costs, while PCI compliance or early termination fees might be the hidden costs. The best place to discover such hidden costs is the terms of agreement document of the provider.
The second is determining the most frequent method of payment processing. It might be in-store payments from customers using credit cards or payments from customers over the phone, payments through the website of a company or social media. Then assess the digital processing options, types and cost of in-store equipment offered by different providers.
The third step is studying additional features offered by a provider, especially if there's a monthly fee. It might help to decide whether the fee is worthwhile. Besides payment processing, a company may offer free readers or terminals, CRM tools, inventory management tools, rewards programs and even gift cards. Considering the whole package rather than just transaction fees seems reasonable.
The final step is looking through customer reviews on business review sites like BBB (the Better Business Bureau), Yelp, Trustpilot. For example, BBB has accredited 400,000 local businesses in the US and Canada as of July 2022. Its policy is to refrain from recommending or endorsing any specific business, product or service. The data received from customer reviews may help to either find the best solution or to avoid some problems in the future. While browsing through customer reviews for Merchant One, it becomes clear that the company expects a three-year contract and charges considerable early termination fees.
Criteria to choose the best PayPal alternatives for payment processing from ratings
According to G2, a software marketplace used by 80 million users to choose the best software solutions for their companies, there are at least 248 options of payment systems available now. That means studying all the options all alone seems like a huge chunk of work and time. It's obviously much easier to study the choice of some reliable sources and then pick the best alternatives to research further. Finding a reliable source is also quite a task, since many sites get commissions for promoting this or that software. The most important thing is that the rating shouldn't come out of nowhere, it should be supported by a certain methodology of research. Once you see the rating explaining why this or that program is better or worse, what criteria were chosen to compare the software, such a rating is worth looking at. That's what the rating based on market presence and customer satisfaction assessment by G2 looks like with PayPal clearly dominating the market.

When it comes to PayPal alternatives, some payment systems like Square or Stipe are in all the ratings, which proves their considerable market presence and popularity among users.
Looking through numerous ratings and top lists of PayPal alternatives, the one by Forbes Advisor seems reliable and based on a clear-cut methodology. The editorial note says that the editors' opinions and evaluations aren't affected by commissions. The writer assessed payment processors based on the following set of characteristics:
Payment processing options: a variety of payment processing options and devices, including POS systems, virtual terminals, mobile readers, online shopping carts and contactless payment options were assessed.
Pricing and pricing structures: the companies with little or no additional fees like PCI compliance or early termination fees were chosen together with those that are affordable for small businesses. The companies that aim for pricing transparency were also favored in the rating.
Customer Support: PayPal alternatives providing 24/7 responsive support very much needed by small businesses in particular were prioritized over the rest of providers.
Features and Functionality: additional tools and features such as CRM systems, inventory tracking, gift cards and loyalty programs provided by some PayPal alternatives helped them enter the rating.
Customer reviews: providers with at least a 3-star customer rating or higher on review sites (Capterra and Trustpilot) were included into the rating. Those with the rating of 4 stars and up were preferred.
According to Forbes Advisor research, here's the top 7 best PayPal alternatives:

Let's focus on the top 4 from this rating.
Square
Square is an all-in-one toolkit for online and offline payment processing. It's considered to be the best for personalized sales experiences and a good option for small businesses.
Transaction fees start at 2.6%, plus 10 cents for card payments, which is lower than that of PayPal, and there are no hidden fees or required contract. Square provides flexible hardware solutions including POS systems for $799, terminals for $299. Website and social media transactions as well as invoicing are supported by Square tools.
Benefits of Square:
Free CRM;
PCI compliance;
Flexible hardware options for in-store payment processing;
Strong appointment booking capabilities;
Online, in-person and phone payment processing;
Contactless payment options;
Invoicing.
Some drawbacks of Square are confusing reporting, absence of color options for hardware, glitches of card readers.
Payment Depot
Payment Depot is an option to consider for businesses planning to process large volumes of sales. Instead of charging by the transaction, Payment Depot charges a monthly fee, then allows you to only pay wholesale interchange rates set by the credit card network. Its monthly fee starts at $59 per month. Payment Depot offers various payment processing hardware like POS systems, mobile readers, smart readers and standard terminals. Its virtual terminals allow a company to process online credit or debit card payments.
Benefits of Payment Depot:
Inventory management, loyalty program and reporting;
PCI compliance;
No cancellation fees;
No interchange rate markup fee;
Free hardware with some plans;
Low prices with large volume of transactions.
A monthly subscription fee, invoicing only with SwipeSimple integration and few standout tools are seen as the drawbacks of Payment Depot.
Stripe
Stripe offers both online and in-person payment solutions and is a great option for small businesses. Stripe's card transaction fee is 2.9% plus 30 cents, which is slightly lower than that of PayPal (2.99% plus 49 cents). The Reader costs $59.
Stripe's strongest point is frictionless online payment processing. Its systems operate with 99.99%+ uptime and are highly scalable and redundant. Stripe allows users to accept payments on a company's website using their own domain.
Stripe's most significant benefits are:
No cancellation fees;
PCI compliance;
135 currencies;
24/7 customer support;
Invoicing;
Additional payment features like address auto-complete, one-click payments and subscription payments;
Reports and insights.
The drawbacks of Stripe are considered to be limited in-person transaction features, low-code (instead of no-code) checkout customizations, and application programming interface (API) requiring technical knowledge.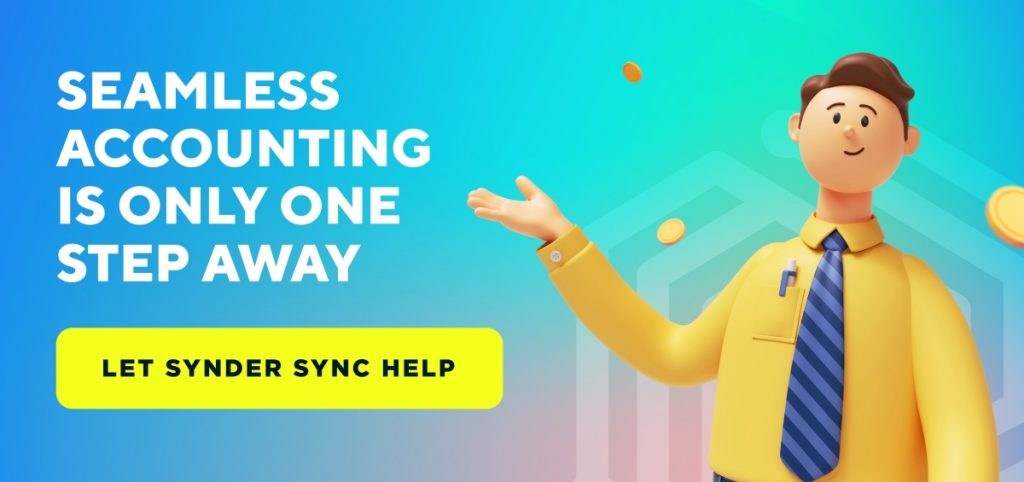 Helcim
Helcim offers various types of online and offline payments. It's especially good for teams that are looking for lower pricing options. Helcium's average in-person processing fee is 1.86% plus 8 cents and an average online or over-the-phone processing fee of 2.40% plus 25 cents, which allows users to save some money compared to the PayPal fees. Its reader costs $109 with added features like inventory management, invoicing and email receipts.
Unlike PayPal's flat transaction fee, Helcim charges only an interchange-plus rate, which means Helcim bases transaction fees on customers' card networks adding a markup fee. The more transactions, the lower the fee.
The benefits of Helcim are:
No long-term contracts;
No cancellation fees;
PCI compliance;
No monthly fee;
Invoicing;
Inventory management;
Payment links;
Free mobile and laptop device readers (no SIM cards needed).
Unpredictable transaction fees, no same-day deposit times, no cash drawers available are supposed to be the weak points of Helcim.

There are certainly more PayPal alternatives worth mentioning for standing out due to specific features or catering to some definite audience.
WePay
WePay caters primarily to SaaS companies with the focus on their own hosted payment solution. Online transactions cost 2.95% plus 25 cents if using WePay Link, which is the basic plan option.
The standout feature about WePay is that it's designed specifically for businesses that operate software platforms, and their goal is to allow their users to send and receive payments. WePay makes it possible to create payment solutions within a company's system without using a third-party processor to integrate with their own platform.
Amazon Pay
Amazon Pay is an online payment service which is obviously best for online businesses based in the US and already have an Amazon seller account. The prices are 2.9% plus 30 cents for web and mobile transactions, 4% plus 30 cents for Alexa transactions and an extra 1% for cross-border transactions.
Amazon Pay allows its users to check out online based on the information from their Amazon account, which comes with setting up a seller account and using Amason's customizable API to integrate the plug-in with your existing e-commerce platform. This option also works for some e-commerce platforms like Shopify and BigCommerce.
Shopify Payments
Shopify Payments caters to e-commerce businesses using Shopify and eliminates the need of setting up a third-party payment.
The prices are:
2.4%, 2.6% or 2.9% plus 30 cents for online payments for the Advanced, Shopify or Basic plan, respectively.
2.4%, 2.5% or 2.7% for in-person payments for the Advanced, Shopify or Basic plan, respectively.
$29 per month for the Basic, $79 per month for the Shopify or $299 per month for the Advanced plan.
It makes sense to use Shopify Payments if a company has a Shopify store. Note that it's not available in all countries, and it doesn't work with certain high-risk businesses.
GoCardless
GoCardless is a UK-based online payment processing company which provides online direct debit payment solutions. GoCardless has developed a global payments network based on the bank to bank payment systems. Its platform enables merchants to integrate and take payments without the need for a merchant bank account. In its market presence and customer satisfaction, GoCardless is very close to Stripe and Apple Pay, according to the G2 rating grid.
The prices for international transactions start with 2% plus £0.20 with currency conversion included.
Bottom line:
PayPal today is the leader in its industry. Nevertheless, as the saying goes: "Nothing is perfect". Hence, it might be useful to consider PayPal's alternatives. The key takeaway here is that choosing the right payment processor should rely on:
considering the types of payments, a personal user or a business need to process;
the features, tools and integrations offered by this or that software provider;
upfront and hidden costs;
customer reviews study.