Living in the times of seemingly inexorable advances of new technologies has its obvious benefits. Customers can choose from a variety of products and services to fully satisfy their needs and demands. Moreover, this choice for clients ignites competition among producers, merchants and providers, which makes the final product better and more affordable. Ecommerce is no exception here. Whenever a company makes a new software product and launches it, there come competitors, trying to improve, cater to the needs of users and making the process of product innovation continuous. So a successful ecommerce company lives in a perpetual movement towards self-improvement.
However, enjoying abundant alternatives comes with the burden of choice and responsibility for the outcome. Making the right choice depends on thorough research and getting some business insights. When it comes to searching for alternatives to some software solution, it pays off to find out more detailed information about what we're comparing to.
This article aims to give you a detailed breakdown of various PayPal alternatives for different audiences and purposes. Here, you'll find lists of alternative payment processors for businesses, individuals, best gateways to get online international payments, as well as alternative payment channels that offer affordable prices. But before exploring PayPal alternatives, we'll take a glimpse at what PayPal has to offer.
Connect all your payment platforms and ecommerce channels in one source of truth. Use Synder to automate synchronization of your sales data into the books. Learn more during our Weekly Public Demo or embark on a 15-day free trial to get hands-on experience.
Contents:
2. Top and affordable PayPal alternatives: The Forbes Advisor rating
3. PayPal alternatives for businesses
4. PayPal alternatives for international payments
5. PayPal alternatives for individuals
6. Why look for payment processor alternatives to PayPal?
7. How to choose an alternative payment system?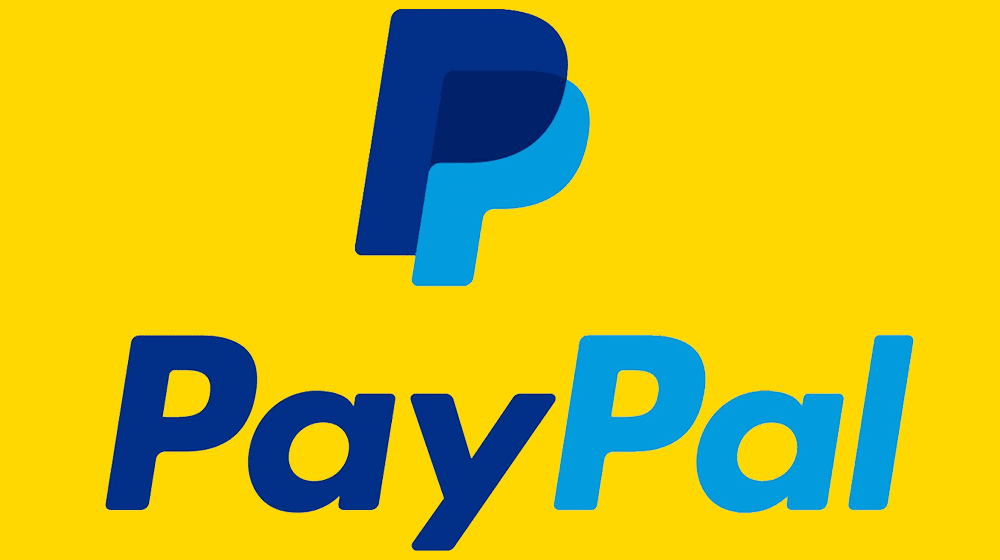 What is PayPal?
PayPal, founded in 1998, operates in 202 countries, supporting 21 currencies. It charges fees for payment processing and serves 173 million users, offering secure and convenient digital wallet services.
In October 2022, PayPal faced controversy over its updates to the Acceptable Use Policy (AUP), with concerns about freedom of speech. The company later removed the contentious section from its policy.
Benefits of PayPal for personal users
Protection: PayPal ensures data security, anti-fraud measures, and buyer protection, promising refunds for eligible items.
Flexibility: Users can link PayPal to their credit/debit cards without losing rewards PayPal Credit, a "buy now, pay later" option.
Convenience: PayPal's app facilitates easy money transfers using email addresses or phone numbers.
Benefits of PayPal for business owners
When it comes to business owners, the most attractive features of PayPal are the following:
Global trust: PayPal's global recognition builds trust, increasing customer confidence and willingness to purchase.
Security: PayPal offers 24/7 transaction monitoring, fraud prevention, and Seller Protection.
Flexibility: Software integrations, in-person payment solutions, and personalized PayPal links expand payment options.
Satisfied customers: Dispute resolution windows and zero liability for unauthorized transactions keep customers happy.
Professional invoices: PayPal allows businesses to create and send invoices for immediate payment.
Customer support: PayPal provides support in multiple languages to address concerns proactively.
Reporting: PayPal offers comprehensive reports for business insights and process tracking.

Overall, PayPal's popularity stems from its user-focused benefits, making it a trusted choice for both individuals and businesses.
Check out more articles connected with PayPal: How to verify your PayPal account, PayPal fees for sellers, PayPal scams.

Top and affordable PayPal alternatives: The Forbes Advisor rating
G2, a software marketplace used by 80 million users to choose the best software solutions for their companies, states that there are at least 248 options of payment systems available now. That means studying all the options all alone seems like a huge chunk of work and time. It's obviously much easier to study the choice of some reliable sources and then pick the best alternatives to research further. According to the Forbes Advisor research, here's the top 7 best PayPal alternatives:

Let's speak about the top 4 in more detail.
Square
Square is an all-in-one toolkit for online and offline payment processing. It's considered to be the best choice for personalized sales experiences and a good option for small businesses.
Transaction fees start at 2.6%, plus 10 cents for card payments, which is lower than that of PayPal, and there are no hidden fees or required contract. Square provides flexible hardware solutions including POS systems for $799, terminals for $299. Website and social media transactions as well as invoicing are supported by Square tools.
Benefits of Square:
Free CRM;
PCI compliance;
Flexible hardware options for in-store payment processing;
Strong appointment booking capabilities;
Online, in-person and phone payment processing;
Contactless payment options;
Invoicing.
Some drawbacks of Square are confusing reporting, absence of color options for hardware, and possible glitches of card readers.
Learn more about Square fees.
Payment Depot
Payment Depot is an option to consider for businesses planning to process large volumes of sales. Instead of charging by the transaction, Payment Depot charges a monthly fee, then allows you to only pay wholesale interchange rates set by the credit card network. Its monthly fee starts at $59 per month. Payment Depot offers various payment processing hardware like POS systems, mobile readers, smart readers and standard terminals. Its virtual terminals allow a company to process online credit or debit card payments.
Benefits of Payment Depot:
Inventory management, loyalty program and reporting;
PCI compliance;
No cancellation fees;
No interchange rate markup fee;
Free hardware with some plans;
Low prices with large volume of transactions.
A monthly subscription fee, invoicing only with SwipeSimple integration and few standout tools are seen as the drawbacks of Payment Depot.
Stripe
Stripe offers both online and in-person payment solutions and is a great option for small businesses. Stripe's card transaction fee is 2.9% plus 30 cents, which is slightly lower than that of PayPal (2.99% plus 49 cents). The Reader costs $59.
Stripe's strongest point is frictionless online payment processing. Its systems operate with 99.99%+ uptime and are highly scalable and redundant. Stripe allows users to accept payments on a company's website using their own domain.
Stripe's most significant benefits are:
No cancellation fees;
PCI compliance;
135 currencies;
24/7 customer support;
Invoicing;
Additional payment features like address auto-complete, one-click payments and subscription payments;
Reports and insights.
The drawbacks of Stripe are considered to be limited in-person transaction features, low-code (instead of no-code) checkout customizations, and application programming interface (API) requiring technical knowledge.
You might also be interested in reading about the following topics: the ultimate Stripe vs. PayPal review, Stripe split payments, Stripe payment links.
Helcim
Helcim offers various types of online and offline payments. It's especially good for teams that are looking for lower pricing options. Helcium's average in-person processing fee is 1.86% plus 8 cents and an average online or over-the-phone processing fee of 2.40% plus 25 cents, which allows users to save some money compared to the PayPal fees. Its reader costs $109 with added features like inventory management, invoicing and email receipts.
Unlike PayPal's flat transaction fee, Helcim charges only an interchange-plus rate, which means Helcim bases transaction fees on customers' card networks adding a markup fee. The more transactions, the lower the fee.
The benefits of Helcim are:
No long-term contracts;
No cancellation fees;
PCI compliance;
No monthly fee;
Invoicing;
Inventory management;
Payment links;
Free mobile and laptop device readers (no SIM cards needed).
Unpredictable transaction fees, no same-day deposit times, no cash drawers available are the weak points of Helcim.

There are certainly more PayPal alternatives worth mentioning for standing out due to specific features or catering to some definite audience.
PayPal alternatives for businesses
For businesses looking for alternatives to PayPal, there are several payment processing options available, each with its own set of features, fees, and integrations. Except Stripe and Square described above, there other popular payment options to PayPal. Here's another list of 4:
Authorize.Net is a long-established payment gateway that allows businesses to accept payments online. It provides tools for recurring billing, mobile payments, and ecommerce integration.
Braintree
Braintree, a subsidiary of PayPal, offers a payment gateway solution that's known for its ease of integration and support for various payment methods. It's suitable for online businesses and apps.
Adyen
Adyen is a global payment platform that supports online, in-app, and in-person payments. It's known for its international reach and provides a single solution for multiple payment methods and currencies.
WePay
WePay is a payment processor known for its developer-friendly APIs and integrations with various platforms. It's suitable for businesses looking to embed payments into their software or apps.
When choosing a PayPal alternative for your business, consider factors such as transaction fees, ease of integration, support for your specific industry or business model, and the availability of features like subscription billing, international payments, and fraud protection. Additionally, assess the payment methods supported, as well as any additional services or tools provided to help you manage your business's finances effectively.
PayPal alternatives for international payments
There are several alternatives to PayPal for international payments, each with its own advantages and disadvantages. The choice of alternative payment method depends on your specific needs, including fees, supported countries, ease of use, and more. Once again, apart from the methods already described, here are some other popular PayPal alternatives for international payments:
TransferWise (now called Wise)
Wise offers a borderless multi-currency account that allows you to hold and transfer money in multiple currencies with competitive exchange rates. They also provide a debit card for spending in different currencies.
Payoneer
Payoneer offers a cross-border payments platform that allows you to send and receive payments globally. They provide you with a virtual U.S. bank account that can be used to receive payments from U.S. companies.
Skrill
Skrill is another digital wallet that facilitates international money transfers. It supports over 40 currencies and allows you to send money to individuals or make online purchases.
Payza
Payza is a platform that allows you to send and receive money in over 190 countries. It supports multiple currencies and provides various funding and withdrawal options.
Remember that before choosing an alternative to PayPal, it's essential to compare fees, exchange rates, and supported countries, as well as consider factors like ease of use, security, and customer support. Additionally, keep in mind that regulations and services can change over time, so it's a good practice to stay informed about the latest developments in international payment options.
PayPal alternatives for individuals
If you're an individual looking for alternatives to PayPal for various online and international payment needs, there are several options available. Here's our list of 4 PayPal alternatives for individuals:
Venmo
Venmo is owned by PayPal and is popular in the United States. It's primarily used for sending money to friends and family or splitting bills. It's often used for domestic transactions and is known for its social payment features.
Cash App
Cash App, owned by Square, is another popular peer-to-peer payment app in the United States. It allows individuals to send and receive money quickly and also offers a Cash Card for spending.
Zelle
Zelle is a digital payments network that enables individuals to send money to friends and family in the United States. Many major banks and credit unions in the U.S. offer Zelle integration.
Google and Apple Pay
Google and Apple Pay allows individuals to send money to contacts and pay for purchases both in-store and online. It also supports international payments in some regions, and can be accepted by merchants that support NFC payments.
When choosing an alternative to PayPal as an individual, consider factors such as ease of use, fees, security, and the availability of the service in your region. Additionally, check whether the service supports the specific payment needs you have, such as domestic or international transactions, online purchases, or person-to-person transfer.
Why look for payment processor alternatives to PayPal?
Having all these benefits, why would a customer be looking for alternatives? According to a personal finance company NerdWallet, there are some reasons for that.
A client might be looking for PayPal alternatives when:
In need of more functionality or various features. For example, other providers give a wider choice when it comes to point-of-sale systems (POS) technology. PayPal Zettle is a solid POS system, but the users are limited to one plan and there are no ad-on features like email marketing, advanced reporting or customer loyalty programs. One more drawback is a limited number of integrations with accounting, ecommerce, customer engagement apps.
Lower fees for the same services are in the picture. PayPal's per-transaction fee is 2.99% plus 49 cents for standard credit and debit card payments. Some PayPal competitors offer lower per-transaction rates. For example, Square offers a rate of 2.6% plus 10 cents per transaction for card payment processing.
They need better integration with some platforms. There are payment systems designed to cater to the users of specific platforms. The examples might be Shopify Payments, Amazon Pay, QuickBooks GoPayment.
They want more advanced online payment customization. PayPal has different payment solutions, but other payment systems give better online payment customization. Stripe, for example, covering the checkout processes of Amazon and Google, allows companies to customize their payment solutions to meet their needs, which is a good option for large online-based businesses. Advanced reporting, billing and invoicing tools are also provided.
There's a need for a dedicated merchant account, which helps a company to access funds from card payments. PayPal, on the contrary, combines all its customers' funds into one merchant account.
How to choose an alternative payment system?
Now that the reasons for PayPal alternatives search are clear, the question is what does one rely on while looking for payment systems alternatives.
The Forbes Advisor team compiled a guide on choosing the right payment system solution for a business. Let's look at the main points of the guide.
The first step is considering the cost of a payment processing solution against the budget of the company. You have to take into consideration all the costs, upfront and hidden. The upfront costs usually include transaction rates, monthly fees, POS hardware costs, while PCI compliance or early termination fees might be the hidden costs. The best place to discover such hidden costs is the terms of agreement document of the provider.
The second is determining the most frequent method of payment processing. It might be in-store payments from customers using credit cards or payments from customers over the phone, payments through the website of a company or social media. Then assess the digital processing options, types and cost of in-store equipment offered by different providers.
The third step is studying additional features offered by a provider, especially if there's a monthly fee. It might help to decide whether the fee is worthwhile. Besides payment processing, a company may offer free readers or terminals, CRM tools, inventory management tools, rewards programs and even gift cards. Considering the whole package rather than just transaction fees seems reasonable.
The final step is looking through customer reviews on business review sites like BBB (the Better Business Bureau), Yelp, Trustpilot. For example, BBB's policy is to refrain from recommending or endorsing any specific business, product or service. The data received from customer reviews may help to either find the best solution or to avoid some problems in the future. While browsing through customer reviews for Merchant One, it becomes clear that the company expects a three-year contract and charges considerable early termination fees.
Criteria to choose the best PayPal alternatives for payment processing from ratings
Finding a reliable source is also quite a task, since many sites get commissions for promoting this or that software. The most important thing is that the rating shouldn't come out of nowhere, it should be supported by a certain methodology of research. Once you see the rating explaining why this or that program is better or worse, what criteria were chosen to compare the software, such a rating is worth looking at. That's what the rating based on market presence and customer satisfaction assessment by G2 looks like with PayPal clearly dominating the market.

When it comes to PayPal alternatives, some payment systems like Square or Stripe are in all the ratings, which proves their considerable market presence and popularity among users.
Looking through numerous ratings and top lists of PayPal alternatives, the one by Forbes Advisor seems reliable and based on a clear-cut methodology. The editorial note says that the editors' opinions and evaluations aren't affected by commissions. The writer assessed payment processors based on the following set of characteristics:
Payment processing options: a variety of payment processing options and devices, including POS systems, virtual terminals, mobile readers, online shopping carts and contactless payment options were assessed.
Pricing and pricing structures: the companies with little or no additional fees like PCI compliance or early termination fees were chosen together with those that are affordable for small businesses. The companies that aim for pricing transparency were also favored in the rating.
Customer support: PayPal alternatives providing 24/7 responsive support very much needed by small businesses in particular were prioritized over the rest of providers.
Features and Functionality: additional tools and features such as CRM systems, inventory tracking, gift cards and loyalty programs provided by some PayPal alternatives helped them enter the rating.
Customer reviews: providers with at least a 3-star customer rating or higher on review sites (Capterra and Trustpilot) were included into the rating. Those with the rating of 4 stars and up were preferred.
Bottom line
PayPal today is the leader in its industry. Nevertheless, as the saying goes: "Nothing is perfect". Hence, it might be useful to consider PayPal's alternatives. The key takeaway here is that choosing the right payment processor should rely on:
considering the types of payments, a personal user or a business need to process;
the features, tools and integrations offered by this or that software provider;
upfront and hidden costs;
customer reviews study.
If you still have questions on how to choose a payment processor for your ecommerce business, check out our essential guide to payment gateways.