Whether you are an accountant with your own practice, a business owner, or a freelancer, from time to time you might wonder whether you could attract more clients or grow the revenue you can expect from your existing customers. The 5 tips gathered here will be useful when looking to do both.
One of the recent trends is that accountants are leaving larger firms to establish smaller practices with teams of 5 or less. In fact, over 70% of accountants prefer to work in small teams. Yet, according to the Benchmarking Report, there is a high correlation between team numbers and client numbers, which shows us that there is still a lot of untapped potential in how small firms utilize modern automation options in order to be able to accompany more clients than traditional boutique firms were able to.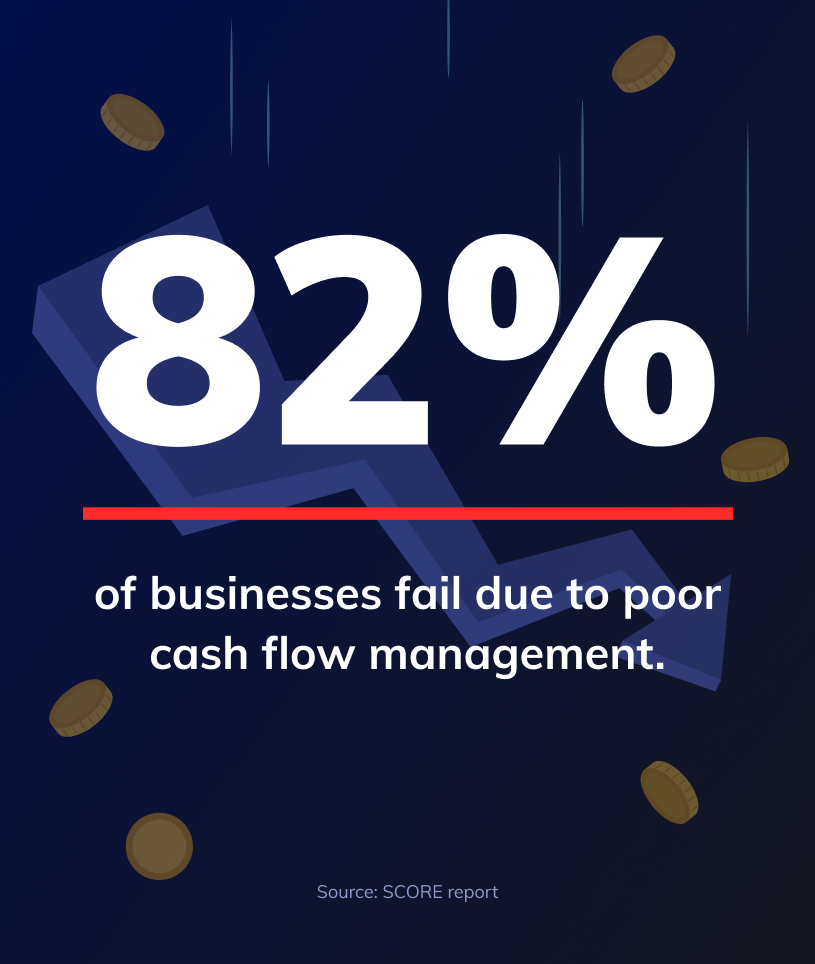 Another shocking statistic is that even among businesses who use accounting help so many experience large-scale issues that are rooted in poor budgeting, gaps in business development, and the absence of cash flow forecasting. This is telling us that there is also a lot of potential for accountants to increase the revenue they can get from their existing clients by providing value-added service on top of their usual offering.
Let's look at some of the most efficient ways to attract and retain more happy clients for your practice.
Going niche
Niche doesn't mean small. It means that you are being focused and are gaining expertise in one field. Choosing your preferred accounting software, working, for example, with restaurants, e-commerce or educational institutions allows you to upskill yourself, fully understand the accounting cycle of those businesses and become the go-to firm for that specific category.
Journal of Accountancy shares a fascinating story of Chris Farmand, CPA/CITP, the CEO of an accounting practice that serves craft brewing and distilling industry clients.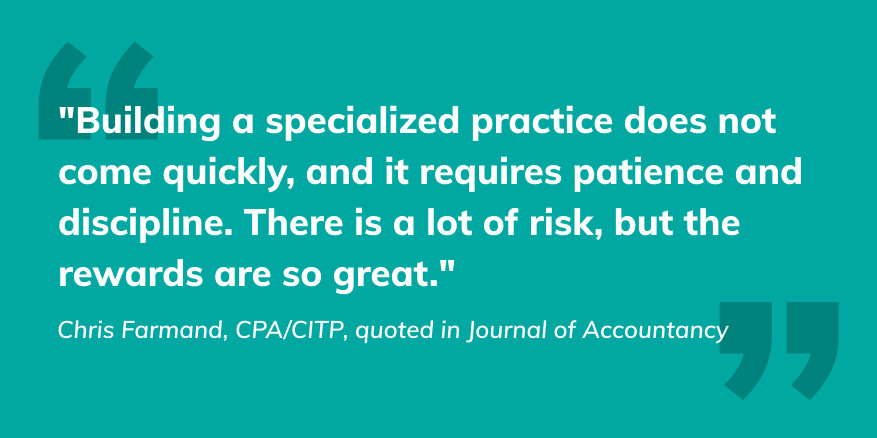 Those accountants that have gone niche have noted that when they become known as the experts of their area, they can charge the value-added fee for a high-quality service they provide.
Being where your audience is
This might sound odd, but if you want to attract more long-term clients, think about talking to your potential customers, rather than advertising yourself to them. There is so much to reap from being where your audience is and being known as a vocal advocate of small business on their respective platforms.
If you target retail, join retail groups on Facebook and Twitter. Educate on social media. Show your potential clients how much you can teach them about THEIR business. Invest in yourself by taking a course on online sales if you want to target retail — by speaking the language of your customers, you will attract them much easier and will keep them longer.
Monetizing your time
Time is your most precious commodity. Use this great tool to make sure you are getting the most of the time you have to spend on your business by counting the number of hours you spend on recurring tasks, and how much money it costs your practice. You are going to learn a lot about yourself.
If the numbers are too high, consider investing in more software in order to relieve yourself from unnecessary tasks and have more time available for high-expertise budgeting work you can do for your existing and potential clients.
Becoming an advisor
This is one of the most useful tips you can follow – by becoming an advisor to your clients, you enter a different fee category because you not only deal with day-to-day documents – you become an integral part of the business and its growth. You become a partner to a business owner. Recent trends show that clients are less likely to pay premium fees but are more inclined to swipe their card for value-added service. When thinking about extending your offering, analyze what you don't offer yet and think about why. It might be that you could hire a new team member to take care of your current workload, buy several app subscriptions, and as the result can free your time for more expert tasks such as business planning, advisory budgeting, startup mentoring, virtual CFO services, and more.
Clients will also be happy to pay for things in which they can see the actual tangible value. To describe it in a simple way – if you can save them thousands of dollars, they will be happy to pay a thousand for that service. Everyone would pay 5c for a $1 if asked.
Choosing your client
This again might seem counterintuitive, but in fact, it is proven that 80% of your revenue will come from the top 20% of your clients. If you think about it, it makes perfect sense.
If you mostly work with online businesses – even a promising client that does everything on paper and offline this might not be the best partnership. If you need to learn and equip yourself with too many new things in order to onboard a new client, think about the time investments. That's why niche makes sense. But even if you don't have a niche, it still is important to have a conversation with a potential client and make sure that you both are the right fit for each other. It will save both of you time and allow you to focus on clients that are going to stay with you long-term.
Going niche, getting to know your clients, automating what should be automated, becoming an advisor and being picky when it comes to choosing new clients will most definitely increase both the quantity of your clients and the amount of services you can offer, preparing you for long-term partnerships and your firm for years of sustainable growth.