Launching an eBay store might be easy at first, but making it profitable by choosing the top selling products and setting attractive prices is a bit trickier than it seems.
A possible solution here is to study various top selling items lists and use them to fill your store with the items in demand. But the inevitable shortcoming of such lists is that they might only provide a temporary fix: the item that is in demand today may well become obsolete tomorrow. After all, lists take time to compile, while the situation on the market is changing fast.
A savvier solution is to use some analytical tools that will help you navigate numerous product categories and choose the best ones, scan your competitors and rank your listings higher.
In this blogpost, we'll cover the following points and study some of the best eBay analytical tools:
1. Why is eBay analytics important for managing your eBay store?
2. How does eBay Analytics work?
3. What is built-in eBay analytics?
4. Best eBay sales analytics tools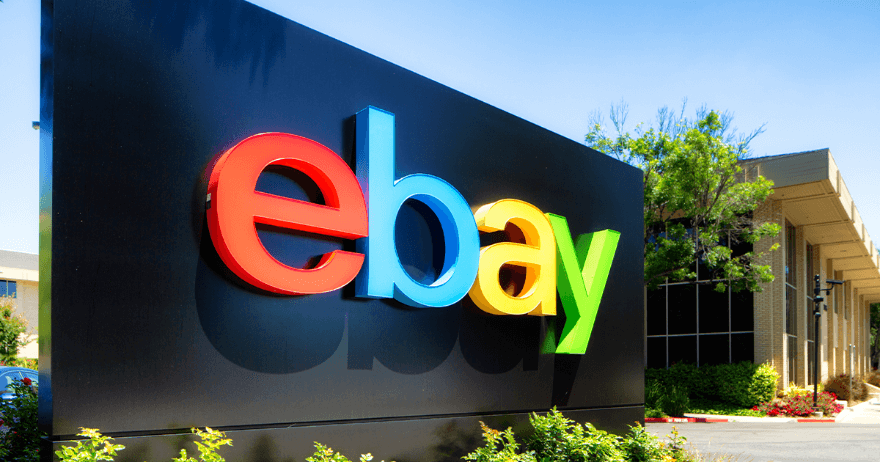 Why is eBay analytics important for managing your eBay store?
eBay is one of the global e-commerce leaders connecting millions of sellers and buyers in about 190 markets around the world. The company boasts 135 million active buyers and 1.7 billion listings. eBay's revenue in 2022 was $ 2.4 billion. All that makes eBay a vibrant and thriving marketplace attracting entrepreneurs and creating all the conditions to grow a thriving business.
1.7 billion listings mean that this market is fiercely competitive. To survive and thrive in this competitive world, you have to be able to change fast and adapt to the situation on the market.
Today it's hard to imagine a growing and competitive business without analytical tools as they enable you to make quick and informed decisions and save your time and effort. Managing your eBay store without analytical tools can be compared to flying a plane blind, which is risky, to say the least.
How does eBay Analytics work?
eBay Analytics is a combination of analytical tools that eBay sellers and buyers can use to get some valuable insights. The ultimate goal of all Business Intelligence tools is to grow a competitive business by increasing sales. Choosing the right items to sell, optimizing the listings and setting attractive prices are the main steps in this process.
Depending on the information analytical tools give, the eBay analytics tools fall into two categories: Seller Analytics and Buyer Analytics.
Seller analytics aims at better presentation of items on eBay, so that they are more visible and attractive to buyers, using the information on views, clicks, and conversions. The seller analytic tools give information about most popular items, which helps sellers adjust their listings. Buyer analytics is focused on the process from the buyer's end, providing information on what buyers are looking for and how they browse through categories and pages.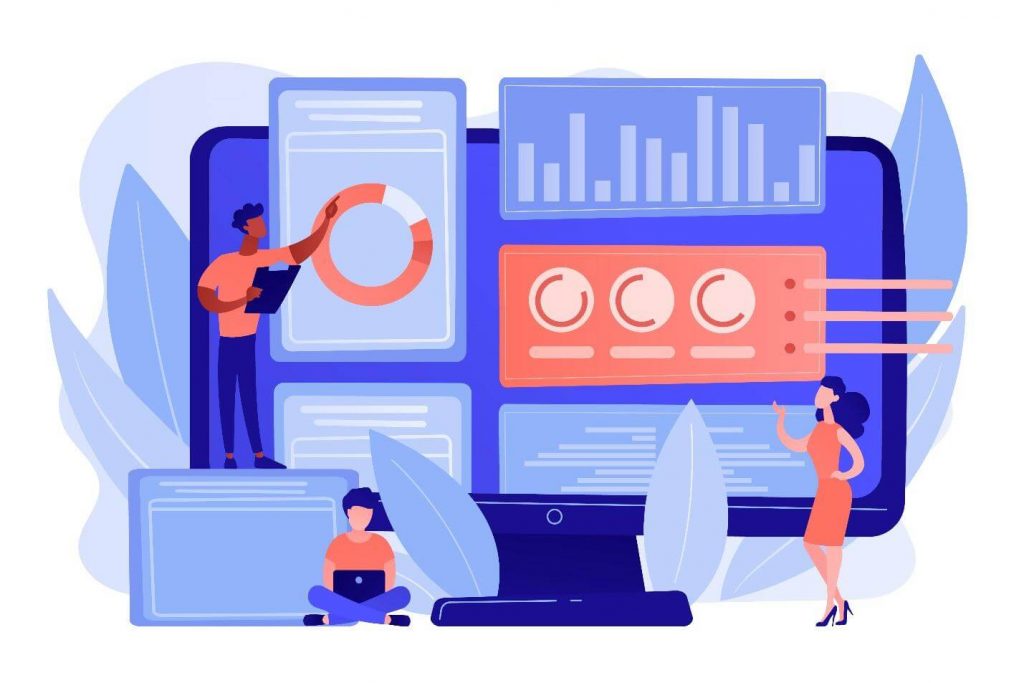 What is built-in eBay analytics?
Built-in eBay analytics is free for eBay sellers and provides a number of reports:
Seller ratings report. Buyers can choose between positive, neutral or negative ratings for their transactions.
Seller performance report. This report provides information about the total number of transactions, total dollar amount in sales, late shipment rate, transaction defect rate (canceled transactions or closed without seller resolution).
Sales report. This report focuses on information about transactions and fees and records dates, number of items sold, cost, gross sales, gain, shipping costs, eBay fees, PayPal fees, sales tax and more.
Traffic report. Unique visitors, page view, popular listing, search keywords are the basic points of the traffic report provided by eBay.
Listing analytics. This section provides information about your listing's rating, number of times it appears to potential buyers, number of clicks on your listing, number of times the item was bought from your listing and some others.On the whole, eBay does a great job providing such information that can transform your business by bringing some actionable insights. Apart from that, back in 2018 eBay acquired Terapeak, an exclusive to eBay research tool, which we'll look into in the next section.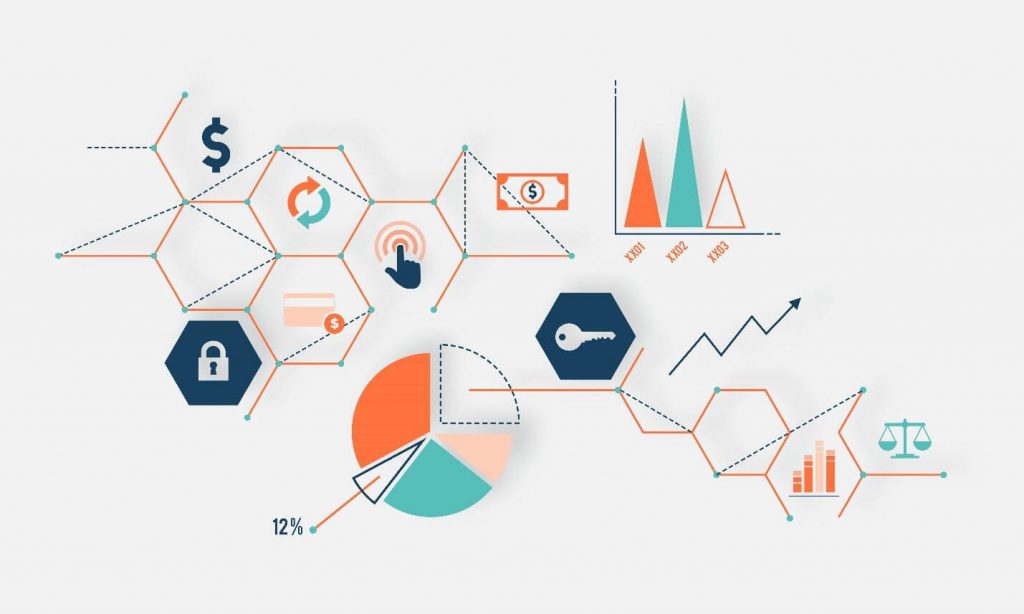 Best eBay sales analytics tools
There are some shortcomings of built-in eBay analytics like missing detalization on many reports and 60 minutes of report generation. This is why an eBay store owner might be looking for some more effective analytical tools. Let's take a look at some of them.
Terapeak Product Research and Terapeak Sourcing Insights help eBay sellers optimize their business performance by utilizing the data about their competitors, trendy products and then adjusting their listings and improving their sales velocity. Terapeak has access to the latest eBay supply, demand and pricing data, which comes handy when you manage your eBay store.
Terapeak eBay analysis tool has the features which help you:
Spot high demand product categories;
Follow changing trends over seasons;
Find successful strategies to attract buyers;
Get information by using filters, search by keyword or product;
Research the top-performing listings by looking at listing details;
Better understand changes in supply and demand;
Identify the sales volumes;
Reactivate underperforming listings.
Pricing:
Free for Basic, Premium, Anchor, and Enterprise eBay Store owners.
Starter Store subscribers and non-Store sellers can use Terapeak for $12 per month for the annual plan, or $19 per month with no commitment.
Algopix is an all-in-one market intelligence engine that helps online sellers to make data-driven decisions about their businesses. This eBay analysis tool allows its users to research various marketplaces round the globe (eBay US, eBay UK) and conduct category research, market research, bestseller research, keyword research, product analysis, store analysis, to name but a few.
Algopix makes it possible to get information about prices, trends, product details for various markets worldwide with the help of keywords or product UPC/ASIN. You may as well research your competitors' stores and get valuable information about their performance.
Comprehensive eBay product analysis data provided by Algopix consists of:
Sales performance over the last 30 days;
Estimated demand;
Estimated expenses breakdown for the seller;
Estimated profit;
Competition;
Recommendation score.
Algopix also works for other marketplaces like Amazon and Walmart.
Pricing:
Basic Free Plan;
Business (Monthly) Plan: $ 28 per month;
Business (Annual) Plan: $336 per year.
ShelfTrend helps to make sense of eBay's data by providing 4 types of reports:
Top 500 Live Listings;
Average Weekly Sales;
New Listings;
Supply Demand Report.
These reports can be filtered and sorted, downloaded into spreadsheets, which allows the user to choose a more comfortable visual representation and then work through the data. The real-time overviews feature allows you to view search rank, inventory levels, sales velocity, location, price ranges, and more in real-time.
ShelftTrend's reports are used to:
Find a new niche with proven sales;
Monitor your eBay search rank;
Take a look at competitors' selling strategies;
Compare your business to others in the same space and troubleshoot possible business issues;
Get information about your buyers and their preferences.
Pricing:
Free Basic Plan;
Premium Plan: $19.99 per month.
ZIK Analytics is an eBay market research tool that helps your eBay business fill the store with products in demand by getting profitable product ideas from your competitors, uncovering items with high selling potential and ranking your products higher in the results of the product search.
The Competitor Research Tool allows you to study the successful strategies of your competitors and stay ahead of the competition.
ZIK Analytics provides data on the selling potential of any category with the information on total sales on eBay, selling trends from Google, average product price, all of which helps to find your top-selling items.
This eBay research tool can make your products rank higher in eBay search results by finding the best keywords for eBay products, which later can be used to create titles that drive sales to your listings.
Pricing:
Pro Plan: $29.99 per month (on discount $14.99 as of start of February 2023);
Pro+Plan: $59.99 per month (on discount $29.99);
Enterprise Plan: $89.99 per month (on discount $44.99).
Bottom line
There are a number of eBay research tools on the market today. To choose the best analytical solution for your eBay business, it's necessary to define the metrics you want to track and then pick the tool that provides it at a reasonable price. Using the right analytical tool can really be a game changer for your e-commerce business.