Introduction
In any business, it's important to be able to prove the value of your services and products. You need to show that what you're selling is worth paying for while ensuring that you get paid on time and pay more attention to the business itself, not the bills. If you want to make more money with no change in price or offering, try some of the invoice tips below.
Detailed Invoicing
The easiest way to show your work is by including supporting documentation and/or explanations that go beyond what is expected on an invoice. This includes detailed descriptions of the work you did, any extra steps you took in order to ensure customer satisfaction, or any other relevant information that helps justify your price point. You can also include testimonials from past clients and even links to reviews they've written about you online (this is especially helpful if people are searching for someone who does what you do).
There are two main ways in which this can help: firstly, it will make your service seem more valuable than others' because most invoices don't include as much information; secondly, it will give potential customers a better idea of how much their own project would cost them if they chose not just one provider but several. They will get multiple estimates and compare them based on these additional details before making a final decision about which company gets hired for their job! The extra details help your client feel as if they can trust your business because they can see the work you did from those details.
Be consistent
Being consistent in your data processing and collection is a key part of running any business. Consistency means that, wherever possible, you do the same things in the same way—and that your clients can expect to get the same service from you every time they interact with you. Consistent data collection helps with managing the business overall and streamlining processes such as invoicing or customer feedback surveys. It also makes it easier for customers to interact with you, because they know what to expect each time they do so. Being consistent about how often you invoice and send out reminders is one way to add value for your customers and those customers will be confident recommending your business to their friends.
Be Creative!
Don't be afraid to be creative with your invoices and policies. There are some "must haves" that you should include on all of your invoices and statements. Your invoice should be consistent with your brand and include the following:
☑️ Your logo.
☑️ Contact information, such as name and phone number and any other contact information you wish to share.
☑️ Terms of service, including any cancellation policies or payment terms (e.g., monthly invoices).
☑️ A breakdown of services provided and associated costs/pricing, etc.
☑️ Detailed information breaking down payment terms, refunds, and any other details your clients need to pay their bill!
These invoice additions will ensure your clients are all getting the information they need about their services and your business presents itself to be clear, concise and professional. Test drive your invoicing workflow from both the point of view of your team and the point of view of your customers. Engaging with your customers is also a vital way to collect feedback and comments on your services and business practices.
Automate everything you can
In today's world, automation tools are everywhere. These tools have made many things in business much easier and more efficient, but they can also be a way to save you money and increase your profit margins.
Before you start charging customers for the tools themselves, think about how they might integrate into an overall pricing model that makes sense for your business. For example, If you use an accounting software program to manage your invoicing and payments, consider offering the same model to your clients. Familiarity in both models helps ensure consistency and accuracy. Automation adds the consistency and machine accuracy to round off your workflow – keeping your clients in the loop so you don't have to!
Consider pricing your tech stack and offering this to clients as well. If there are any other tools at work behind-the-scenes as part of delivering services within an invoice management system (such as payment processing software), consider these when setting up your pricing structure so that clients know exactly what they're paying for upfront—and so that it doesn't come across as "bait and switch" when customers see hidden fees later on down the line! Having the correct tools for the job is a priority or you'll have clients and work to do but no organization!
Smart invoicing with Synder
Synder is an all-in-one solution for your business, offering instant analytics, flawless reporting, accurate reporting and swift invoicing. One tool with all the best features out there!
Synder's invoicing is designed specifically with online companies in mind and helps to bill your clients quickly and efficiently. For example, you can connect your payment gateways and QuickBooks Online to Synder and create, schedule and send both one-time and recurring invoices. You can create them either in QuickBooks Online or Synder – in both cases the invoices will be reflected inside the two platforms. Once the payments for your invoices are received via Stripe or Square, Synder automatically closes them. What's more, the tool allows you to use smart payment links which turns your socials into a profitable store and lets you receive instant payments in Stripe.
Want to know more? Schedule a demo with our specialist and find out how Synder can streamline invoicing for your business.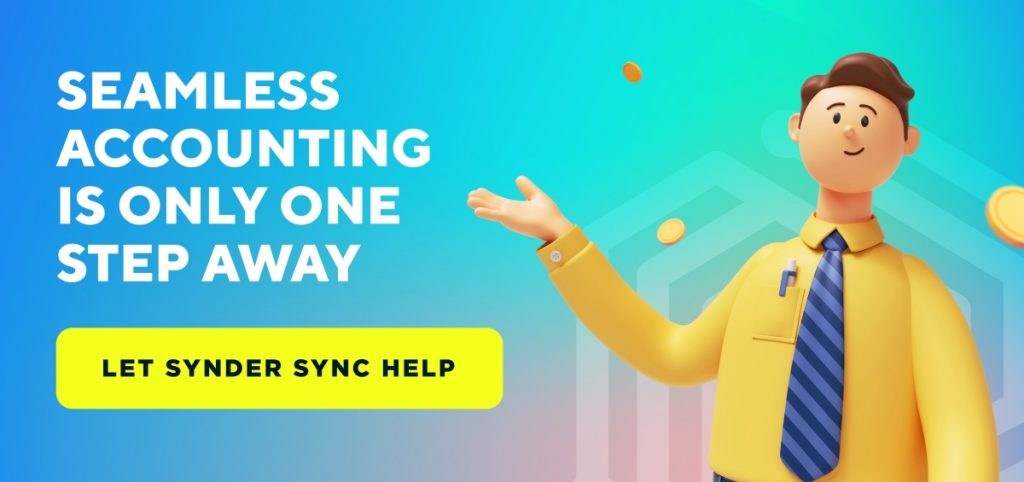 Summing up
Using these tips, you can add more value to your services without having to raise prices or change your business model much at all. To make sure that your business is getting paid what it deserves, there're a few key areas where you can add value.
One of those is by providing clients or customers with the right information they need. Showing the customer what you do is one of the most important things when it comes to getting paid more for your services. If you want to charge more for something, show them what goes into creating that product or service.
The next key is to be consistent. Collect consistent data about how long projects take and how much they cost, then billing becomes easier because every single project looks like the last one.
Author's note
Having been in this industry for over ten years now I know first hand how valuable it is for customers when they see some data about how much their project cost over time and compare their project to similar projects. Having this kind of consistency and visibility will help get more money out of each customer because they understand exactly where their money went as well as why.
The best compliment anyone can ever receive is a business referral. Most successful companies scale with the word-of-mouth and opportunity presented by their clients' referrals! We hope these tips have given you a good starting point for improving your invoices. As we said before, it's the little things that count—and the invoice is a great place to start!