Uber-popular ecommerce sites like Amazon or eBay are known for having the lion's market share. But that doesn't mean you can't go somewhere else to sell your products online. Many retailers are carving out their niche and Walmart is one of them. As online presence has become vital for brands today, companies like Walmart decided to broaden their offer to consumers through marketplaces.
Selling on Walmart Marketplace requires significant time and resource commitment from sellers. However, understanding how Walmart Marketplace works and how to properly manage your financials can be beneficial in the long run.
Whether you're new to online selling or looking to expand your existing ecommerce business, this guide provides the essential roadmap for a smooth and successful entry into Walmart Marketplace.
Contents:
1. What is Walmart Marketplace?
2. What are the advantages of selling on Walmart Marketplace?
3. Starting an online business on the Walmart platform
4. How to become a Walmart seller: Application process
5. Walmart Marketplace onboarding process
8. Tips on how to sell products on Walmart Marketplace
9. FAQ section: Selling on Walmart Marketplace
What is Walmart Marketplace?
This is a time to be even more aggressive because of the opportunity we see in front of us. The strategy, team and capabilities are in place. We have momentum with customers, and our financial position is strong.

– Doug McMillon, Walmart President and CEO
With that in mind, you may be wondering what exactly Walmart Marketplace is.
The Marketplace was launched to expand Walmart's ecommerce offerings, allowing a wider variety of products to be available to consumers and increasing the revenue potential for both Walmart and third-party sellers. By bringing a variety of products from third-party sellers, Walmart has been able to significantly expand its online inventory and appeal to a broader range of customers.
Walmart in ecommerce
We may think of Walmart as a brick-and-mortar retailer, but the world's largest retailer has been dipping its toes into online retail for quite some time now. According to Statista's report from April 2023 on the most popular online marketplaces in the United States, Walmart Marketplace took third place, behind Amazon and eBay while surpassing Etsy and Target.
Getting to be the third most popular online shopping place in the U.S. proves that Walmart can hold its own against big online stores and that its business potential is vast.
How many sellers are there on Walmart Marketplace?
As of 2023, Walmart Marketplace has seen a significant increase in the number of sellers. By September 2023, Walmart Marketplace reported having 100,000 active sellers. Since the marketplace doubled in size within just 18 months​​, this number indicates rapid growth.
What's interesting about Walmart Marketplace statistics is that while the platform takes the third place in the US online marketplace, and continues to grow, the number of sellers doesn't seem too overwhelming for a competition.
These figures highlight the expanding reach and popularity of Walmart Marketplace among sellers, at the same time pointing toward an unsaturated marketplace and potential for ecommerce business success.
What are the advantages of selling on Walmart Marketplace?
Selling on Walmart Marketplace offers a unique set of advantages. Let's explore how leveraging this expansive platform can benefit your sales, brand visibility, and customer reach.
Limitless product listings on the marketplace
Walmart Marketplace doesn't impose minimum or maximum SKU (Stock Keeping Unit) limits on a seller. This flexibility allows brands and sellers to list their entire catalog on the platform, provided they adhere to Walmart's policies and guidelines.
This feature is particularly beneficial for sellers with a wide range of products, as it enables them to showcase their full product line to a large audience without restrictions on the number of items they can sell. However, sellers must ensure their products comply with Walmart's standards and policies to maintain their selling privileges on the Marketplace.
A larger customer base compared to the number of sellers
As of 2023, Walmart.com continues to experience significant traffic, attracting a large number of unique visitors each month. The official Walmart Marketplace site reports around 120 million unique monthly visitors. Coupled with a number of active sellers, these figures present a good opportunity for establishing an online business on the Walmart Marketplace.
Innovations in your online business development
Walmart Marketplace provides its sellers with ecommerce solutions that simplify the whole workflow. These include:
Free listing quality dashboard. Filter your items by priority, quickly correct price mismatches or incorrectly assigned prices, and more.
Advertising. Build a strong advertising strategy for your business based on real analytics and statistics.
Shipping and fulfillment program. Choose the best option for the fastest shipping of your items to the customers to satisfy their needs.
Streamlined fee structure for sellers
When you start figuring out how to sell on Walmart Marketplace, you might recognize one of the biggest advantages, namely a fee structure. When you sell on Walmart you pay only for what you've sold. No setup or monthly fees, at all! The only fee you have to pay is a referral fee for each completed purchase.
The referral fees are charged as a percentage of each product sold and vary depending on the product category. These fees typically range from 6% to 20%, with most products incurring a fee of around 8% to 15%​​​​.
This fee structure can be advantageous for sellers, as it allows them to list their products without upfront costs and only pay a portion of their sales as fees. The percentage-based fee structure also aligns Walmart's interests with those of the sellers, as both parties benefit from successful sales.
Check the whole table of referral fees when you sell online on Walmart here.
📌 Note: You can check the best products to sell on Amazon and compare their fees with Walmart Marketplace fees.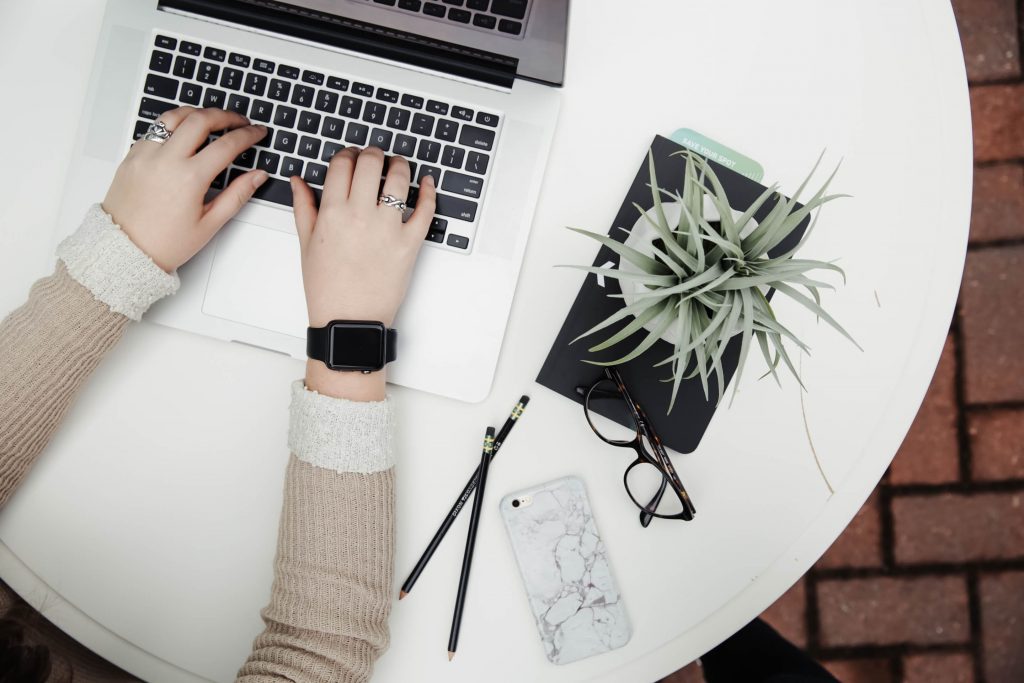 Starting an online business on the Walmart platform
As we've shown, starting your journey as a seller on Walmart Marketplace can open doors to a vast customer base and numerous opportunities for business growth. We'll now turn to the actual process of becoming a seller on this expansive platform. We'll cover everything from completing your application and navigating the onboarding process, to finally showcasing your products to millions of Walmart customers. Whether you're new to online selling or looking to expand your existing ecommerce business, this guide provides the essential roadmap for a smooth and successful entry into Walmart Marketplace. Let's dive into the specifics of starting your selling journey on one of the world's largest retail platforms.
How to become a Walmart seller: Application process
First of all, you need to fill out the application for Walmart. You have to meet a set of requirements and provide the following information about your business:
US Business Tax ID (SSN not accepted);
W9 or W8 and EIN Verification Letter from the Department of Treasury that verifies your US business address or place of physical operations;
Address or place of physical operations;
US Business address (there is a separate route for international sellers);
Planned integration method for your product catalog (bulk upload, API, solution provider);
Primary product categories, catalog size, and related information (for example, total SKUs you'll be selling on Walmart.com initially).
This process ensures that Walmart Marketplace maintains a high standard of sellers, contributing to the overall quality and trustworthiness of the platform.
It's important to note that only businesses can sell on Walmart Marketplace. This platform is designed for registered businesses rather than individual sellers.
Individual sellers or hobbyists looking to sell online might consider other platforms like eBay or Etsy, for example, that are more suited to smaller-scale or individual operations.
Walmart Marketplace onboarding process
Once you're approved, you can proceed with the onboarding process and register your business on the marketplace through the link provided in the approval email. The onboarding process includes six steps:
Creating your account;
Signing the retail agreement;
Registering the company;
Filling out the tax forms;
Adding payment information;
Adding shipping information.
Let's explore each step in more detail.
Account creation
Your user name will be automatically filled in based on the information you provided when applying for Walmart Marketplace (1st step).
Walmart Marketplace seller agreement
A seller agreement is just a legal agreement that you need to sign to continue your registration. The agreement contains terms and conditions that a future Walmart seller must accept.
Company registration
Here you need to enter a display name that'll be shown to the customers and provide your corporate address (the address is used internally).
Tax forms
You'll be filling out a W-9 form for tax purposes. Walmart uses the information you've provided when filling out the form to report to the IRS the payments you received on the Walmart Marketplace.
Payment information
Walmart has partnered with Payoneer (you can learn more about Payoneer in our article about eBay Managed Payments) and Hyperwallet to process payments.
📌 Note: Consider all the advantages and disadvantages of both platforms before making your decision. Payoneer is a standalone solution, while Hyperwallet is a PayPal service. The main difference is that Hyperwallet offers lower transaction fees and a greater range of payment options but less fraud protection compared to Payoneer. Also, Walmart now offers Payoneer's Bank Transfer. With these options, your payments will be deposited directly into your bank account with zero fees associated with the transfer.
Walmart Marketplace shipping information
Select your Walmart Marketplace shipping pricing model and methods plus the regions you'll be able to ship to. Walmart Marketplace provides its sellers with a selection of shipping methods:
Walmart Fulfillment Services (WFS): Sellers who join Walmart Fulfillment Services can benefit from Walmart's supply chain to store, pick, pack, and ship their orders. This service offers the advantage of shipping and storing any amount of inventory without minimums or maximums. Additionally, it enables sellers to gain customer trust and better product visibility with "Fulfilled by Walmart" and 2-day shipping tags, along with higher search rankings and Buy Box wins.
Ship with Walmart: For those who choose to fulfill their own orders, Walmart offers "Ship with Walmart," allowing sellers to purchase discounted FedEx, UPS, or USPS shipping labels. This service helps sellers save time and cut costs in managing order fulfillment, and it's all accessible within the Seller Center platform. Sellers can estimate shipping costs based on package weights and dimensions and compare carrier services​​.
Expedited Delivery: Walmart has introduced an Expedited Delivery option, including a new OneDay Delivery service. This service aims to boost product visibility and conversion with fast, free shipping. Sellers can leverage this to meet the increasing expectations of customers for quick delivery. Participating Marketplace products are guaranteed free delivery within one, two, or three business days, without requiring membership fees or minimum orders
📌 Note: After setup, you'll be able to create your own shipping strategy using the customizable shipping templates provided by the Walmart Marketplace.

Preparation to go live
Before actually going live and showing your products to the customer, you'll need to test the workflow in the Seller Center.
You'll be using real items for testing. If they've been added successfully, their status will be automatically changed to "single" (don't worry, they won't be shown on the Walmart website until you go live). Your items can be uploaded in 4 different ways:
via the Walmart API;
as a single item directly from your dashboard;
as a bulk upload using an Excel template;
by collaborating with a third-party provider.
📌 Note: Some items are prohibited from selling on the marketplace. So before you upload any, you might want to check whether your items aren't included in the Walmart Marketplace prohibited list.
After your items are placed, you have to complete the following steps:
Order acknowledgment;
Order cancellation;
Shipping selection;
Refund compilation.
Sell and grow on Walmart
Once everything is complete, you'll be able to go live and sell on Walmart, offering your products to real customers. That's it! Now you can optimize your store in the Walmart Marketplace Seller Center with additional integrations or third-party apps to make your workflow even more efficient and profitable.
Continue reading to find out more tips and tricks on how to stay on top of Walmart selling!
Tips on how to sell products on Walmart Marketplace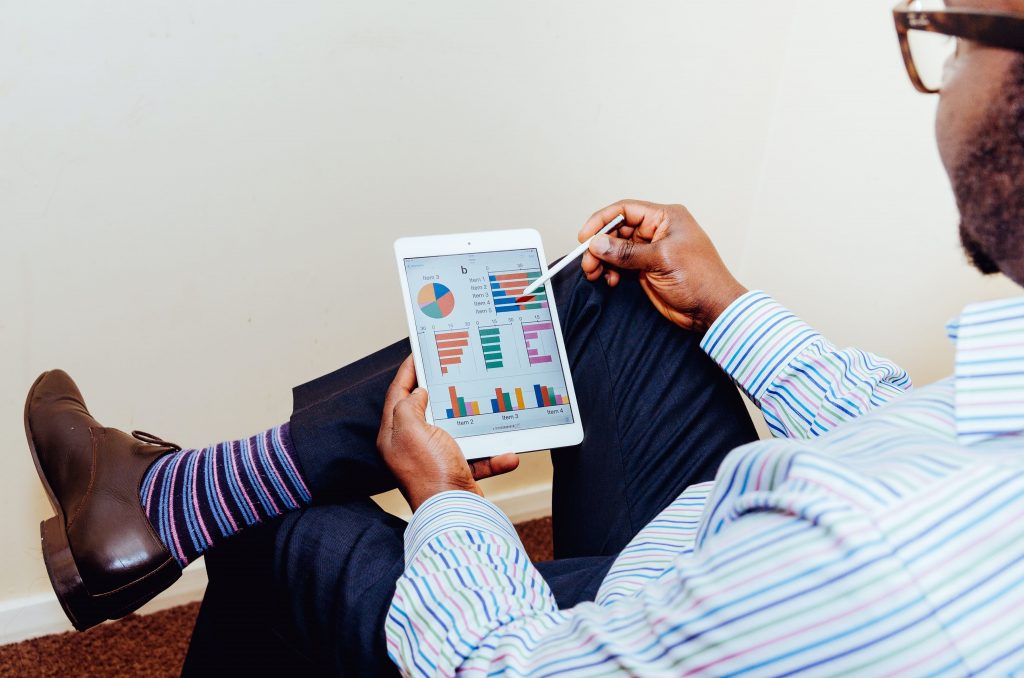 We gathered some tips to help you streamline selling on this marketplace. You might want to implement them into your workflow and watch the changing dynamics of your sales.
Create compelling product listings
Selling successfully on Walmart Marketplace involves showcasing your products in the right way.
Start with clear titles and descriptions for your products, using keywords to help customers find your items easily. High-quality images are important too; they should show the items from various angles and represent them accurately.
When listing your products on Walmart Marketplace, it's important to put them in the right category and add details about them. This helps customers find your products when they search or use filters. For example, if you're selling a coffee maker, you should list it under kitchen appliances and add attributes like brand, color, and size. This makes it easier for shoppers looking for a specific type of coffee maker to find your product.
When it comes to pricing your products, they need to be affordable for customers yet profitable for you. Remember to keep your prices consistent with those on other websites to not violate Walmart's Price Parity and Leadership Rules.
Get feedback on your products and services
No Walmart seller can afford to overlook the influence of reviews, both positive and negative, on ecommerce revenue. A survey by Power Reviews shows that 93% of shoppers say that ratings and reviews help them decide whether to buy a product or not. With such a powerful reach, building positive reviews and managing negative ones becomes vital for every retail business, not only on Walmart.
There are three ways a buyer can leave a product review:
A few weeks after a buyer orders an item, Walmart automatically emails an invitation to review that purchase. There will be a link to the review form.
Buyers can go to the order details page from their account and select the "Review this product" link.
Even if someone didn't purchase an item from Walmart.com but owns it, they can still leave a review on a listing by selecting "Write a Review" beside the review snapshot.
Automate your workflow
Walmart Marketplace automation software and tools will boost your conversion rate plus increase sales. They provide better customer service and improve your customer experience. Automation allows you to operate 24/7 and spend less time on repetitive tasks.
Here at Synder, we'd especially like you to pay more attention to your accounting and cash flow management. With Synder, you'll enjoy seamless automated reconciliation, expense tracking, payment management, and more.
When you connect your ecommerce platforms (Amazon, Shopify, eBay, Etsy, and more) and payment processing providers(Stripe, PayPal, Square, Afterpay, etc.) to Synder you can handle them within one interface. All the data will be accurately reconciled and synchronized. Detailed Profit and Loss reports will give you all the financial information needed to track the financial health of your business.
Take a look at Walmart's integration with Synder and see how you can benefit from it in terms of automation.
Check inventory when you sell on Walmart Marketplace
The first step is simply to make a complete inventory of your products. This will determine what you can sell, what items are out of stock, and what quantities are correct for each product you sell.
Collect information about the number of items of each product in stock at your Walmart Marketplace point of sales, your transactions, and each product's profit margins. This can give you more information about your inventory and help you with managing it more efficiently.
Another step that you can take to track your inventory is to implement an effective inventory management software solution. It'll help you determine the number of sales you should strive for and help you plan your next move.
Run strategic promotions
Start running promotions to draw attention to your listings and increase revenue from your Walmart Marketplace store. You can choose from one of the two banners, depending on your needs.
Reduced Price promotion: This promotion displays a "Reduced" badge on the item page. It's used to highlight a price reduction from the original list price. The reduced price is shown next to the original, crossed-out list price, making it clear to customers that they are getting a discount. This type of promotion is suitable for items you wish to sell quickly, perhaps due to overstock or to refresh inventory.
Clearance promotion: Similar to the Reduced Price promotion, the Clearance promotion adds a "Clearance" badge to the item page. It also shows the sale price alongside the original price, which is crossed out. This promotion is typically used for end-of-season sales, slow-moving stock, or items that are being discontinued. It signals to customers that the products are available at a significantly reduced price, usually to clear out inventory.
In Cart promotion: This type of promotion is more discreet as the discounted price is not displayed on the product listing page. Instead, the discount is applied and shown only when the customer adds the item to their shopping cart. It's a strategy used to drive customers further down the purchase funnel by encouraging them to add items to their cart to discover special offers.
In Checkout promotion: Similar to the In Cart promotion, the In Checkout promotion reveals the discounted price only at the final stage of the purchase process – the checkout. This can be an effective tactic to finalize sales, as customers see the reduced price just as they are about to complete their purchase.
Leverage the Walmart Pro Seller Badge
The Walmart Pro Seller Badge is a distinction given to sellers on the Walmart Marketplace who demonstrate a commitment to providing quality products and exceptional customer service. This badge signifies to customers that a seller has met specific standards set by Walmart and is considered a trusted and reliable seller on the platform.
To be considered for the badge, sellers should consistently meet these criteria and maintain a track record of delivering a positive buying experience. Walmart periodically evaluates seller performance to ensure ongoing compliance with the program's requirements:
Fulfillment metrics – Sellers are evaluated based on Walmart performance metrics, such as on-time shipping, order cancellations, and customer returns. Maintaining a high level of customer satisfaction and meeting performance targets is crucial.
Product quality – Sellers must offer high-quality products that meet Walmart's standards. At this point, they might want to provide accurate product descriptions, display clear images, and offer competitive prices.
Compliance – Sellers should adhere to Walmart's policies, guidelines, and code of conduct. It means following all legal requirements, maintaining proper inventory management, and resolving customer issues promptly.
Customer service – Providing excellent customer service is essential. When you respond to customer inquiries timely and professionally and resolve issues effectively, you demonstrate you care about your customers and respect them, which pays off with increased customer satisfaction.
A Walmart retailer can leverage the badge to obtain a competitive advantage, such as increased visibility, improved rankings in search results, and ultimately higher sales on the marketplace.
How to sell on Walmart Marketplace: Closing thoughts
Selling on Walmart Marketplace offers a lucrative opportunity for businesses to expand their reach and tap into a vast customer base. By understanding and navigating the application and onboarding processes, optimizing product listings, leveraging Walmart's various fulfillment options, and utilizing strategic promotions, sellers can effectively showcase their products on this expansive platform.
With dedication to quality, customer service, and a keen understanding of the marketplace's dynamics, businesses can thrive and grow their sales on Walmart Marketplace.
Adding a new sales channel (be it a standalone online store or a marketplace) can cause some hassle to your business management, including the need to correctly bookkeep for transactions, track inventory, and keep an eye on the dynamics of the key metric. Synder helps simplify the management of multiple sales channels in a single space and unified format, saving significant time and effort with automation, and helping make perfect sense of your sales, customer, and product data at a glance.
Feel free to book at seat our Weekly Public demo to learn more about how Synder can help your company. You can also sign up for a free trial to explore all of Synder's functionalities. Don't hesitate to contact our team any time you need assistance.
FAQ section: Selling on Walmart Marketplace
What is Walmart Marketplace?
Walmart Marketplace is an online platform where third-party sellers can list and sell their products directly to consumers through the Walmart website. It was launched to expand Walmart's ecommerce offerings and increase the variety of products available to consumers.
What are the main advantages of becoming a Walmart seller?
Key advantages include limitless product listings without SKU limits, access to a vast customer base, innovative ecommerce solutions, and a straightforward fee structure based only on referral fees.
Are there any fees for listing products on Walmart Marketplace?
Walmart Marketplace doesn't charge setup, listing, or monthly fees. Sellers are only required to pay a referral fee, which is a percentage of each product sold, typically ranging from 6% to 20%.
What is the Walmart Pro Seller Badge and how can it benefit sellers?
The Walmart Pro Seller Badge is awarded to sellers who consistently provide quality products and exceptional customer service. This badge increases seller visibility, improves search result rankings, and can lead to higher sales.
What is the process to become a Walmart Marketplace seller?
To become a seller on Walmart, you must complete an application with your US Business Tax ID, address, planned integration method for your product catalog, and other business details. After Walmart's approval, you'll undergo an onboarding process including account creation, signing the retail agreement, and setting up payment and shipping information.
How can sellers leverage innovations on Walmart Marketplace for business growth?
Walmart offers various ecommerce tools like a free listing quality dashboard, advertising solutions, and different shipping and fulfillment programs to enhance the seller experience and customer satisfaction.