Uber-popular e-commerce sites like Amazon or eBay are known for having the lion's share of the market. But that doesn't mean you can't sell online somewhere else. In fact, many retailers are carving out their own niche by selling on other sites instead of directly to customers.
In today's digital age, it's become increasingly important for brands to have a presence online. With that in mind, many companies are taking their products directly to consumers through marketplaces such as Walmart Marketplace. 
The process of selling on Walmart Marketplace isn't easy and requires significant time and resource commitment from sellers. However, if you understand how Walmart Marketplace works and what you need to succeed as a seller, it can be beneficial in the long run.
In this post, we'll go over the ins and outs of selling on Walmart Marketplace and share with you the most important information.
Contents:
1. What is Walmart Marketplace?
2. Why would you be a good fit for Walmart Marketplace?
3. How much does it cost to sell on Walmart Marketplace: Walmart Marketplace fees
4. How to become a Walmart Marketplace seller
5. Tips on how to sell on Walmart Marketplace

What is Walmart Marketplace?
"This is a time to be even more aggressive because of the opportunity we see in front of us. The strategy, team and capabilities are in place. We have momentum with customers, and our financial position is strong"

– Doug McMillon, Walmart President and CEO
We may think of Walmart Marketplace program as a brick-and-mortar retailer, but the world's largest retailer has actually been dipping its toes into e-commerce for quite some time now. According to Statista's report on the most popular online marketplaces in the United States based on the share of visits in February 2022, Walmart Marketplace is in third place surpassing even Etsy:

With that in mind, you may be wondering what exactly Walmart Marketplace is.
Walmart Marketplace is a digital e-commerce platform that connects suppliers with sellers to drive sales, reduce costs and increase efficiency. In other words, it's a vendor management system (VMS) that enables you to source products from third-party vendors.
Walmart Marketplace was launched to give sellers another way to sell on Walmart.com, expanding the company's e-commerce reach and revenue potential.
How many sellers are there on Walmart Marketplace?
According to Marketplace Pulse, on May 16th the Walmart Marketplace seller counter reached 149,573. 19,820 new sellers have joined the marketplace this year, of which 5,067 have joined over the last month.

Why would you be a good fit for Walmart?
As the statistics show, Walmart Marketplace is a giant that keeps growing and producing more and more opportunities for its sellers. But is selling on Walmart Marketplace a perfect choice for you?
The report on Walmart's results for Q4 and FY21 revenue shows that Walmart US comp sales grew 8.6% and Walmart US e-commerce sales grew 69%. What's more, Walmart also continues to build the next generation business model, investing in automation to fuel future sales and earning growth.
Selling on Walmart Marketplace may become the best solution for you and your business in case you're searching for…
Limitless Product Assortment on Marketplace
Walmart Marketplace doesn't limit sellers on its marketplace to SKU minimums or maximums. Brands and sellers are able to take advantage of their entire catalog on Walmart Marketplace as long as they aren't violating Walmart policy.
A new customer base
According to the official site of Walmart Marketplace, the number of customers is growing simultaneously with the number of sellers. The sales channel has more than 120 million unique visitors per month:
"99% of them make at least one online purchase per month and 20% make at least one online purchase per day."
Innovations in your business development
Walmart Marketplace provides its sellers with the greatest e-commerce solutions that simplify the whole workflow A LOT. Here's the list of what Walmart Marketplace offers to their sellers:
Advertising. Build a strong advertising strategy for your business based on real analytics and statistics.
How much does it cost to sell on Walmart Marketplace: Walmart Marketplace fees
The greatest advantage of selling on Walmart Marketplace is that you pay only for what you've sold. No setup or monthly fees. At all! The only fee you have to pay is a referral fee for each completed purchase.
The amount of these referral Walmart Marketplace fees is reasonable and simple, generally 15%. The only exception is the jewelry category – 20% on the first $250 / 5% on amounts over $250.
Check the whole table here.
📌 Note: You can check the best products to sell on Amazon and compare their fees with Walmart Marketplace fees.
How to become a Walmart Marketplace seller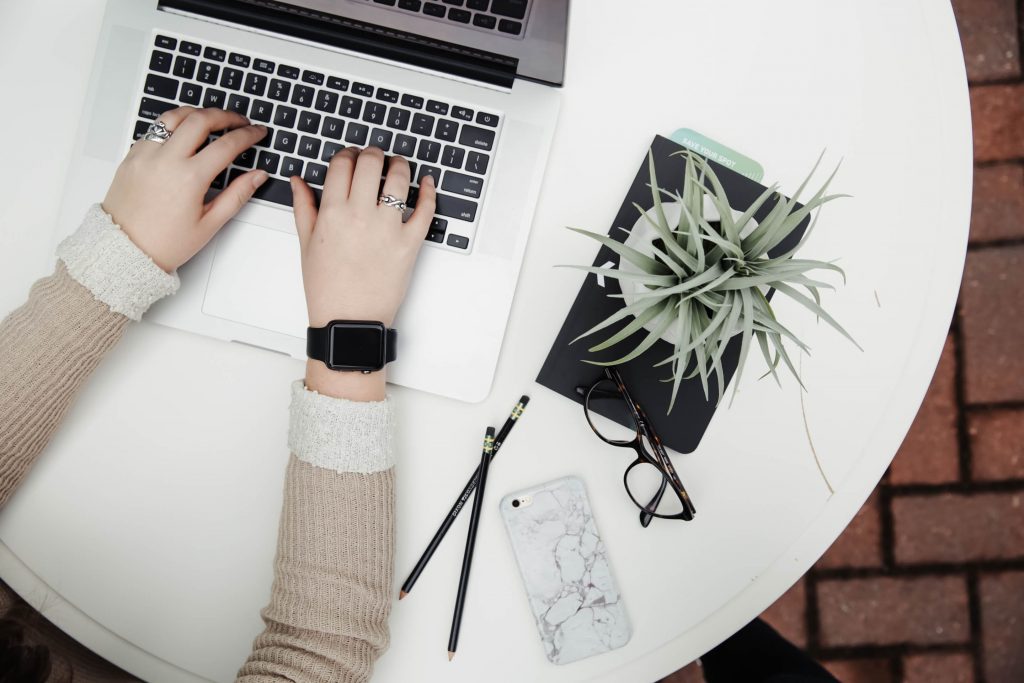 To become a Walmart Marketplace seller, you need to complete 4 steps:
1. Application process – How to apply for Walmart Marketplace
Is it hard to get approved by Walmart Marketplace?
Not if you're prepared!
First of all, you need to fill out the application for Walmart. You have to meet certain requirements and provide the following information about your business:
2. Walmart Marketplace Onboarding Process
Once you're approved, you can proceed with the onboarding process and register your business on Walmart Marketplace through the link provided in the email with approval. The onboarding process includes six steps:
Creation of your account
Signing the retail agreement
Company's registration
Filling the tax forms
Adding payment information
Adding shipping information
Let's have a more detailed look at these steps.
Account creation
– your user name will be automatically filled based on the information you provided when applying for Walmart Marketplace (1st step).
Walmart Marketplace seller agreement
– just a legal agreement that you need to sign to continue your registration. The agreement contains terms and conditions that a future Walmart Marketplace seller must accept.
Company registration
– here you need to enter a display name that'll be shown to the customers and add your corporate address (the address is used internally).
Tax forms
– you'll be filling a W-9 form for tax purposes. Walmart uses the information you've provided when filling the form to report to the IRS the payments you received on Walmart Marketplace.
Payment information
– Walmart has partnered with Payoneer (you can learn more about Payoneer in our article about eBay Managed Payments) and Hyperwallet to process payments.
📌 Note: consider all advantages and disadvantages of both platforms before making your decision. Payoneer is a standalone solution,while Hyperwallet is a PayPal service. The main difference is that Hyperwallet offers lower transaction fees and a greater range of payment options but less fraud protection compared to Payoneer. Also Walmart now offers Payoneer's Bank Transfer. With these options, your payments will deposit directly into your bank account with zero fees associated with the transfer.
Walmart Marketplace shipping information
– select your Walmart Marketplace shipping pricing model and methods plus the regions you'll be able to ship to. Walmart Marketplace provides its sellers with 5 options of shipping methods:
Value (will be chosen by default) – slow but free option
Standard – 2-5 business days
Expedited – three- or two-day shipping
Next Day – the fastest delivery option, available in qualifying ZIP codes
Freight – shipping large and bulky items that can't be delivered on the bare ground or air carriers and are configured through the Freight shipping method.
📌 Note: after setup you'll be able to create your own shipping strategy using the customizable shipping templates provided by Walmart Marketplace.
3. Preparation to go live
Before actually going live and showing your products to the customer, you'll have to test the workflow in the Seller Center.
You'll have to use real items for testing. If they've been added successfully, their status will be automatically changed to "single" (don't worry, they won't be shown on Walmart.com until you go live). Your items can be uploaded in 4 different ways:
via the Walmart API
as a single item directly from your dashboard
as a bulk upload using an Excel template
by collaborating with a third-party Walmart solution provider
📌 Note: Make sure that your items are not included in the Walmart Marketplace prohibited list.
After your items are placed, you have to complete the following steps:
Order acknowledgment
Order cancellation
Shipping selection
Refund compilation
4. Sell and grow
Once everything is complete, you'll be able to go live and sell your products to real customers. That's it! Now you can optimize your store in Walmart Marketplace Seller Center with additional integrations or third-party solutions to make your workflow even more efficient and profitable.
Continue reading to find out more tips and tricks on how to stay on top when selling on Walmart Marketplace!
Tips on how to sell on Walmart Marketplace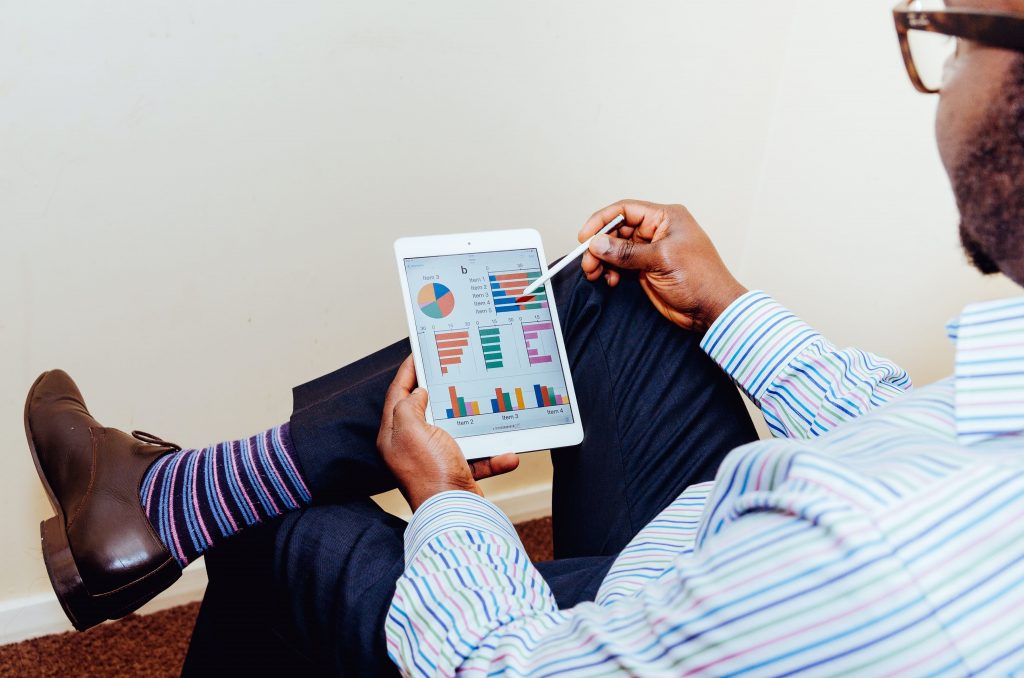 To make the most out of selling on Walmart Marketplace, we've gathered the most useful tips. Implement them into your business and watch your sales go up.
1. Leverage Walmart's lack of fees
On Amazon, it seems like you have to pay fees for nearly everything: account subscription, FBA, shipping, storage, seller referral fees and more. But with Walmart Marketplace, you're only responsible for paying referral fees which are based on the product's category.
Use those savings to boost other areas – add free shipping (if possible), expand your inventory, run promotions, – whatever helps your e-commerce business grow bigger.
2. Get feedback on your products and services on Walmart
Walmart Marketplace sellers can't afford to overlook the influence of reviews, both positive and negative, on e-commerce revenue. 84% of people trust online reviews as much as friends, and 90% of online shoppers read customer reviews before making a purchase. With such a powerful reach, building positive reviews and managing negative ones becomes vital for every e-commerce business.
There are 3 ways a buyer can leave a product review:
A few weeks after a buyer orders an item, Walmart automatically emails an invitation to review that purchase. There will be a link to the review form.
Buyers can go to the order detail page from their account and select the "Review this product" link.
Even if someone didn't purchase an item from Walmart.com but owns it, they can still leave a review on a listing by selecting "Write a Review" beside the review snapshot.
3. Automate your workflow
Walmart Marketplace automation software and tools will boost your conversion rate, plus increase sales and brand awareness. They provide better customer service and improve your customer experience. Automation allows you to have a 24/7 business and spend less time on repetitive tasks.
Here at Synder, we'd especially like you to pay more attention to your accounting and cash flow management. With Synder, you'll enjoy a seamless automated process of reconciliation, expense tracking, managing your payments, and more.
You may connect your sales channels and payment providers and handle them within one interface. All the data will be accurately reconciled and synchronized. Detailed Profit and Loss reports will give you all the financial information needed to track the financial health of your business.
Take a look at Walmart's integration with Synder and see how you can benefit from it in terms of your business automation.
📌 Note: if you're also using Shopify as a sales channel, Synder will provide you with better accounting for your Shopify store as well.
4. Don't run low on inventory
The first step is simply to make a complete inventory of your products. This will determine what you can sell, what items are out of stock, and what quantities are correct for each product you sell.
Collect information about the number of items of each product in stock at your Walmart Marketplace store, your sales, and the profit margins for each product. Track your sales for each product for at least three months to allow for inevitable sales dips.
Another step that you can take to track your inventory is to implement an effective inventory management software solution. This will help you determine the number of sales that you should be making and help you to plan your next move.
5. Run strategic promotions
Start running promotions to draw attention to your listings and increase sales in your Walmart Marketplace store. You can choose from one of the two banners, depending on your needs.
Clearance: Choosing this promotion will display the "CLEARANCE" badge above the product, indicating customers are getting a better-than-average deal. Use this promotion when trying to move slow-moving stock, excess inventory, or seasonal items at the end of a season.
Reduced: This promotion shows the "REDUCED PRICE" badge with products that have more than $5 off on items more than $100 or 5% on items under $100. Pick this one when you're looking for a quick boost.
Is selling on Walmart Marketplace worth it?
There are several reasons that make it worth your while to sell on Walmart Marketplace. In terms of cost-effective marketing and discounts, Walmart will always be on top of the list. Apart from the fact that you can sell on Walmart Marketplace, you also have the chance to access a large customer base.
Let automation simplify handling your e-commerce business. Such reliable and affordable software as Synder will save you not only time, but also money. Spend less and make more! Sign up for a free trial and register for a demo with us today!