Etsy is a creative selling platform for creative entrepreneurs. If you're wondering how to sell on Etsy, what your Etsy fees cost will be, how to manage your orders, and whether Etsy is worth your time, we've got some great news – you don't have to learn the hard way. Read our comprehensive list of steps on how to set up an Etsy business, , find out some useful tips and implement them in your own selling business on Etsy.
Contents:
1. How to sell on Etsy: Onboarding
2. Selling on Etsy Successfully – 20 Tips to Start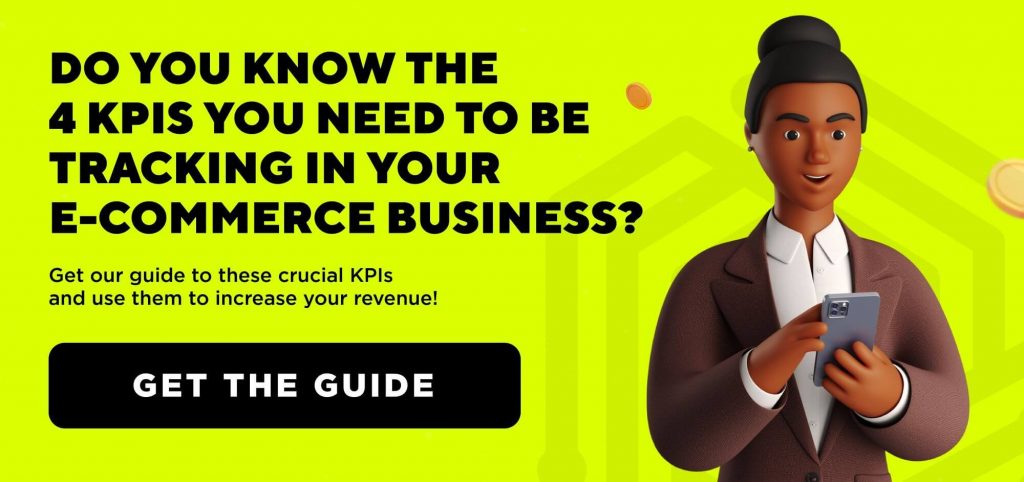 How to sell on Etsy: Onboarding
If you're new to Etsy and want to make sure you're doing everything right, it's essential to have a guide on how to set up an Etsy account.
The Etsy onboarding process includes 6 easy steps:

Choosing shop preferences
Naming your Etsy account
Stocking
Choosing the payment method
Setting up billing
Ensuring the security of your store
Let's quickly look at each of them.
1. Shop preferences

For selling on Etsy, the first step is actually just choosing the general settings for your business such as selecting the language, country and currency. Just choose the most suitable options and move to the next step.
2. Name your shop

In case you've already had some ideas and envisioned your Etsy business, this step won't be difficult. The conditions for the name are pretty simple, plus Etsy shows you if something is incorrect.
If someone has already created a shop with the name you wanted to use, the platform kindly suggests other variants that can be even better for your Etsy business.
Learn more about a better way to choose your Etsy business name in the Tip #5.
3. Stock your shop
So far things have been going easy and fast, but the third step may catch you a little off guard as there's a huge amount of options for your products.
Photos
The first thing you do before actually selling on the platform is add a picture of your product. Etsy suggests different angles which display the item better.
Video
You can also add a fancy 5-10 second video showing your products. It's optional, but Etsy points out that videos are usually more appealing to the customers.
Listing details
Note: Keep in mind that Etsy allows only 3 different types of shops:
Hand-made goods – items that are made and/or designed by you
Vintage items – must be at least 20 years old
Crafting supplies – tools, ingredients, or materials whose primary purpose is to be used in the creation of an item or organizing a special occasion

After choosing the title and category for your Etsy business product, the platform shows you similar categories in which your product will be found as well.
In this case, I want to sell printable items – a t-shirt with my own design. You can learn more about how to start a print on demand business on Etsy by checking our special article that was made in collaboration with Shimmy Morris.
Then you can add some additional information about the product such as size/colors/tags/material/etc. (optional).
The other three points that are important selling on Etsy are:
Renewal options – e.i. how your listing will be renewed as it expires. You can choose either an automatic ($0.20 USD per time) or manual option. Each renewal lasts for four months or until the listing sells out.
Type – state whether your product is physical or digital.
Product description – gather information about your competitors and the way they create their product description and search for similar products. Put yourself in the customers' shoes and try to analyze which keywords are more likely to appear in a search bar and use them in your description.
Inventory and pricing
Choose the price and list the quantity of your product at hand so that you always have up-to-date information about your Etsy business. You can also fill in SKU information, but it's optional.
Shipping
Stressing out because of the Etsy shipping costs? This part is not as scary as it seems. When choosing the options for your Etsy business shipment, you can also save settings just for this listing only, or use it for all orders in your Etsy store in the future.
Here you'll need to fill in your zip code, processing fees, shipping services and the countries where you ship. Shipping prices are calculated by Etsy.
You can also choose to provide free shipping here (domestic and/or international).
4. How you'll get paid
This step is simple. You need to provide your personal information, taxpayer address, and state the account to which your deposit will be transferred.
Find more information about payment methods in the Tip #14.
5. Set up billing
To sell on Etsy you need to fill in the information about your credit card and business address here. Keep in mind that you won't be charged immediately. Etsy will add $0.20 to your bill for the listing in your shop, which will be due on the first day of the next calendar month.
6. Your shop security
The last step of setting up before selling is designed so that you can be sure that all your information and your store in general are protected.

You can choose to verify the information via a phone call, text message or authenticator app.
That's it! Now your business is ready to go live! Let's move on to the tips on how to grow your Etsy business successfully.
Selling on Etsy successfully – 20 tips to start
1. Research your niche
This tip is extremely important for new sellers flocking to Etsy. Start looking for what sets your products apart. According to Statista, Etsy currently has 7.5 million active sellers. With this much competition, you need to find something that stands out. It doesn't mean that you have to come up with something brand new, but you should have some idea of how to position your products against others. For example, you might use higher quality materials or include more colorful options. Your niche should be evident to anyone who looks at your shop. You can include multiple products, but they should all fit into a category that is clear to your customers.
Get inspired, but don't copy. There are some important points to remember:
Never use the name of an artist who inspired your work as the artist may claim that your sales are a result of their brand.
Avoid tagging your items with a specific luxury brand in an effort to describe the quality of your product.
Using the brand name in the title, tags, and description of vintage products is allowed, but avoid guessing if you're not sure.
Always check for copyright when using someone else's photos even if the product on the image is generic.
Avoid purchasing licensed images from stores with a poor reputation.
2. Research successful Etsy sellers
You can look up some top Etsy shops to compare and learn from the best. Look for items that are similar to the niche you're considering jumping into. However, don't copy their style, because if you do, chances are you'll fail. You must come up with your own style! The top Etsy sellers are the ones who have worked hard to build up a good repeat customer base. Find out how to do this by answering the following questions:
Are the items desirable?
What's the price range?
Are they offering free shipping and a higher price, or a lower price and higher shipping?
Do you pay attention to tags, titles, and keywords?
What kind of pictures do they use? Will yours be as good?
Is the shop using social media?
Could that social networking be helping them?
How good are their customer service reviews?
Do they streamline their sales?
Note: Pay attention to the marketing as well. Try to search something like "offsite ads Etsy" or "ads for Etsy business" to find more options.
Do your research and you'll realize that some of these shops have gone viral thanks to Etsy's publicity or being featured by an outside article or source. This is how you can decide what you need to do.
3. Become a part of the community
The Etsy community is vast, and it's in your best interest to join it. Try participating in the site's forums by providing feedback to other sellers and reaching out to your favorite Etsy sellers for advice. To build in-person outreach, search for local events through forum or your social app in your community to take part in. Attending events within your own community, such as meetups and pop-up shops, is a good opportunity to spread awareness and network with other sellers and potential buyers.
4. Set specific and attainable goals
Before selling on Etsy, identify small milestones that would lead you where you want to be in a manageable, achievable way, rather than creating task lists based on your long-term goal. With a clear focus on reaching one smaller objective, your task list will become much more manageable.
Note: Read our article about creating an actionable business plan step by step for your e-commerce business and learn how to set goals and achieve them.

5. Choose your Etsy shop name
The name of your shop becomes your brand. A good name will help your store stand out, and should be memorable enough to type into the search bar. Etsy allows you to use 20 characters for your shop name, and you're required to select one when setting up your store. Although you're free to change your Etsy store name down the road, you wouldn't want customers to forget your brand because of multiple name changes.
Brainstorming and testing are the two main steps to coming up with the best store name. Start by making a list of options. Descriptive names like "Dan's Handicrafts," is the easiest strategy. You can also try some abstract ideas for a more creative and unique name. Try combining words or phrases to showcase a point of interest related to your product.
Use these questions to test your store name:
What kind of feeling do you want your store name to convey?
Did it evoke that same feeling when you mentioned your store name to friends and family?
Is your store name easy to spell and read?
Does the name look good on your business card?
Does it have an alternative meaning in other languages?
Have you tried to search for similar names on Google?
6. Add relevant categories and attributes
Categories help Etsy match your products with the right buyers. Identifying your product's most specific subcategory gives your listings a better chance of being found in search results. Attributes refer to characteristics that are best associated with your product such as color, use, and occasion. Like categories, assigning more specific attributes gives your product a better chance of being showcased to the right buyers.
The most basic strategy for identifying the best category and attribute for your product is to conduct test searches. Make a list of all possible categories and attributes then enter the words into the search bar. Check the search results and note/analyze the keywords that come up with products similar to yours. The left side of the page will give you all the relevant categories and subcategories so feel free to explore refined results to find more matches to your product.
7. Write an impressive "About" page
Etsy is more than just a marketplace, it's also a selling platform for creators like you to showcase your art. However, as a seller, you need to let buyers know the value of your creations to convince them to buy. This includes both your technical qualifications and achievements, as well as your inspiration. Your "About" page should focus on the person behind the designs.
Here are some guidelines for creating the ideal "About" page:
Use a personal tone to easily connect with your reader.
Talk about the inspiration behind your designs.
Introduce any partners you work with to develop your products.
Keep your paragraphs short.
Include links to any publication that features you or your designs.
Include links to your social media.
You have 5,000 characters to talk about your Etsy business; go for a more personal approach when writing your story. Add inviting photos and videos that will help shoppers visualize and connect with your store. Include a link to your blog and social media or the landing page to opt-in to your email list.
8. Write effective product descriptions
The product description is an integral part of your listing. It details your product's measurements, condition, color description, age, and the different uses of the item. Apart from the images, buyers rely on the information you include in this section to make their buying decisions so you need to make sure that it's descriptive and well-written.
Here are some ideas for writing product descriptions that sell:
Use similar keywords to the ones you've included in your tags and attributes
Specify who the product is best for
Mention unique materials or techniques that buyers should know
Include the age or year for vintage product descriptions
Mention the style and relevant solution-oriented phrases
Specify dimensions both of the product and the size of the package when shipped
Specify estimated production time and shipping
Include information on how to purchase the product
State the name of your production partner (if any)
It's important to keep the language of your product description short and simple. Use paragraph breaks when necessary to make it easy to understand. Repeat any promotions or discounts applied to the listing when available.
9. Take eye-catching product photos
A picture is worth a thousand words, and even more on Etsy. Be sure that you're using quality, high-resolution photos that show your products professionally. Use different angles and depths to show the details of your items.
It's always a good idea to post multiple images, with at least one of those photos showing the product in action. While you don't have to hire a professional photographer, you need to use a good camera and present your products in a good light. You can also do the editing part for a better lightning in an photo editing app.
10. Make use of Etsy SEO
Many of your potential customers will come from internet searches. It is important to make your Etsy shop SEO-optimized. You can build local citations to achieve this, alongside content marketing and other link building activities. Doing so will help your shop and products rank near the top in web searches.
Be sure to consider everything from your business name to the selling product titles and descriptions. When writing product descriptions, every aspect of the product should be addressed (size, color, condition, uses, shipping, etc.) to minimize any concerns from a customer while satisfying the search engines. Additionally, keeping your shop updated by adding new content will also help to optimize search results.
11. Keep your Etsy store policy simple
Your shop policies should outline exactly what customers can expect when they buy from your Etsy shop. These should include policies on orders shipping, returns, and exchanges. For Etsy shipping, tell customers what carrier you use, how often you ship products, and when they can expect them. These vary by seller, since some offer in-stock items that are ready to go right away and others make each item to order.
It's also a good idea to offer some opportunities for refunds or exchanges. Just outline in what situations you'll accept these. For example, you might require proof that an item arrived damaged or never got to its destination. Or you could offer refunds to anyone who contacts you within a specific amount of time. Just be sure to provide clear information and then stay consistent.
Additionally, Etsy does allow for the sale of some mass-produced goods that were designed by independent shop owners. So your shop policies should provide an opportunity to be honest about how your products are actually made or manufactured.
12. Understand seller fees
Joining and opening an Etsy shop is free, however there are fees involved with running any business including Etsy. Sellers should always know how much they pay for using the selling platform to make sure their budget planning is right. Sellers should also know when and how to pay account fees to keep their Etsy store in good standing. Knowing what and when to pay will also help sellers plan to minimize their Etsy fees.
Listing fee
Listing fees are the seller fees Etsy charges to actually list your items in your shop. Etsy charges 20 cents per listing and listing fees are added to your payment account (which you set up in step six) when an item is listed.
You have to pay this Etsy fee for each product you list, regardless of whether or not the product sells. A listing expires after four months, and then, if you want to keep the listing in your shop, you'll have to renew it and pay an additional 20 cents.
It's important to note that listing fees are billed in U.S. dollars, so if you're operating your Etsy shop in another country, your listing fee may be different based on the exchange rate.
Transaction fees
When an item from your shop is sold, Etsy charges a transaction fee. Etsy's transaction fee is 6.5% of the total item cost, which includes shipping and gift wrap, and is charged in your designated listing currency.
Therefore, if your payment currency is different from your listing currency, Etsy will convert the fee amount from the listing currency to your payment currency based on the current market rate. With this, however, it's important to note that if currency conversion is required, Etsy will charge a 2.5% fee for this process.
Payment processing fees
If you accept payments online on your Etsy shop using Etsy Payments, you'll incur a payment processing fee for each transaction when an item is sold. The payment processing fees that Etsy charges will vary based on the location of your bank account. For U.S. sellers, Etsy charges 3% + $0.25 per transaction.
Moreover, if you're selling in a location that is subject to VAT, or value-added tax, Etsy will incorporate this tax, as required, in both their payment processing and other seller fees.
Other fees
You may get acquainted with the full list here.
Want to learn more about Etsy fees? Find out more information on the fees involved when selling on Etsy.
13. Establish prices
Product pricing is one of the most important decisions a seller has to make for their business. Determining a competitive price while keeping your business profitable requires developing a strategy that can only be learned over time. This can be particularly challenging to Etsy sellers because creative products, by nature, are almost always unique and the cost of materials and labor are never the same.
Etsy's seller handbook offers a helpful pricing worksheet and useful ideas for developing a pricing strategy:
Make sure your price covers the cost of materials and labor.
Make sure to account for overhead costs like shipping, marketing, ads, and promotions when computing for profit goals.
Do research on competitor pricing.
Consider your target audience.
Consider the cost of shipping which is based on the dimensions of the package and not just the item.
While researching competitor price is helpful, it's also important to note that having the lowest price isn't always best. Most veteran Etsy sellers will tell you that customers are willing to pay more for better quality products.
14. Select payment and billing settings
According to Baymard Institute, 6% of online shoppers have abandoned their carts because there weren't enough payment options. It's important to consider that while online shopping is becoming the norm, there are still potential customers that will hesitate sharing their credit card details online, no matter how secure your website is. This lost opportunity can be easily avoided by maximizing available payment options for your store.
Etsy store owners should take advantage of Etsy Payments. This gives you the ability to offer a wide variety of payment options without having to open multiple merchant services accounts. Etsy payments can be used to accept:
Credit cards
Debit/bank cards
Etsy Gift Cards and Etsy Credits
PayPal
Google Pay
Apple Pay
You'll want to make sure you also provide options for in-person customers. Square has partnered with Etsy to provide sellers with a quick and secure way to complete in-person payments from your phone or tablet and sync your shop inventory. Simply go to the Shop Manager page, choose Square from the Add Channel options, follow the prompts and you're good to go. You also get a Square card reader for free when you sign up.
15. Track cash flow
Financial health is essential for the future growth of your business. Make sure you simplify managing your business by using Synder – the best solution for your accounting.
You may connect all of your sales channels and payment platforms to Synder and enjoy automated bookkeeping. Synchronize your payment data in your accounting books and receive error-free reconciliation and customized categorization. Synder's reporting feature lets you receive detailed and 100% correct income and expense reports so that you can analyze your current situation and be able to do budget planning. Synder's hottest feature – Synder Insights – provides you with a glimpse at the most important KPIs any online business should track.
16. Follow Etsy policies
It's easy for any business-minded person to open a store on Etsy, but before you start uploading products, it would be a good idea to know what you can and can't sell. This will help protect you, your buyer, and the platform from legal issues, particularly against intellectual property. It also helps you understand the best way to categorize your product to make it more visible to potential buyers.
You can find a copy of Etsy's seller policy on their website. It outlines the rights and obligations of Etsy sellers including guidelines on what may be sold on each of their categories.
17. Use the shop announcement option
Your Etsy shop announcement tells your buyers why they're here and what makes you great. It's a way for you to quickly communicate the main points to your customers, and a good opportunity to advertise your business and make connections. When used correctly, it can be an excellent way to sell your shop items.
Your Etsy shop announcement is at the top of your shop under the main header. It forms part of your SEO on Etsy and should contain keywords related to your shop as the first few lines are searchable in Google.
There are lots of ways to use your shop announcement – mainly, to notify of significant changes or restrictions in the shop, such as a change to postal fees, items which will come back into stock soon, etc. You may read more about how to make a shop announcement on Etsy.
18. Use social media
Social media is essential when you have an Etsy shop. In fact, Etsy now gives you an opportunity to connect your Facebook and Twitter to your shop so you can keep your fans in the loop! There are also sharing tools like a pin-it button for Pinterest users to quickly pin your items to their pinboards.
Facebook, Instagram, Pinterest, and Twitter can all be helpful for craft business owners. Just make sure you include links in your shop description so that customers can find you there.
With a million items on the site and thousands of storefronts, Etsy has become the most popular place to sell if you have a home business idea. The site allows anyone to make a living selling handmade, vintage, or art supplies, affordably.
So the only major barrier left between you and sales is visibility and getting people to focus on your items among all the other items for sale. Etsy gives you the storefront, but you must do your own marketing on Etsy, and social media is the way to do branding and marketing.
19. Provide the best customer service
Shoppers are more likely to buy from shops where they receive great service. Provide customers with the option to contact you by email, phone or chat. Keep your customers happy by replying quickly to any questions and feedback. Make sure to respond favorably to your customers if any problems arise, even if you feel that the issue wasn't your fault. When on social media, be sure to reply to any comments or inquiries.
Throughout the buyer's journey, follow up with your customers to ensure that they're enjoying their purchase. Sending out thank you emails or asking about their shopping experience shows customers your dedication to providing excellent service. Your best marketing efforts will come from happy, satisfied customers that recommend your products to their friends through word-of-mouth marketing tactics.
20. Start accounting ASAP
Keep your accounting books accurate from the very beginning if you don't want to be full of regrets at the end of the month. You certainly won't be happy to check all the Etsy sales manually and find out about a small mistake in your balance sheet that was made a few weeks before.
In that case, Synder may become your lifesaver. This software will automatically synchronize payment history and provide you with a detailed report, so it'll definitely be a win-win.
Synder will take care of all your Etsy sales, so you don't have to spend sleepless nights trying to find out which payment you've lost and why the financial statement's numbers do not add up.
You may find more extremely helpful information on accounting basics for your small business.
Final thoughts
Is selling on Etsy worth it? Absolutely! When you have the answers to all the important questions, starting an Etsy business and making money on Etsy is the easy part! With this guide on how to be successful on Etsy you have all the chances to become one of the Etsy top sellers.
Are you ready to implement the best solution for your accounting? You may try Synder's free trial or book a demo. Let Synder handle everything for you so that you can devote yourself to bigger goals.before you start seeing that Synder handles everything for you so that you can devote yourself to bigger goals.