Easy Etsy QuickBooks integration
Сonnect Etsy to QuickBooks Online and enjoy detailed automatic synchronization of sales, accurate reporting, and reconciliation.
Features you've been looking for
Check out what Synder is offering out of the box and continue growing Etsy orders by making smart decisions with Synder accompanying you.
Link Etsy to QuickBooks with ease
Connect Etsy now to keep your Etsy sales, fees, discounts, shipping data, and Etsy taxes in your books under total control. No transaction will have a chance to hide with Synder!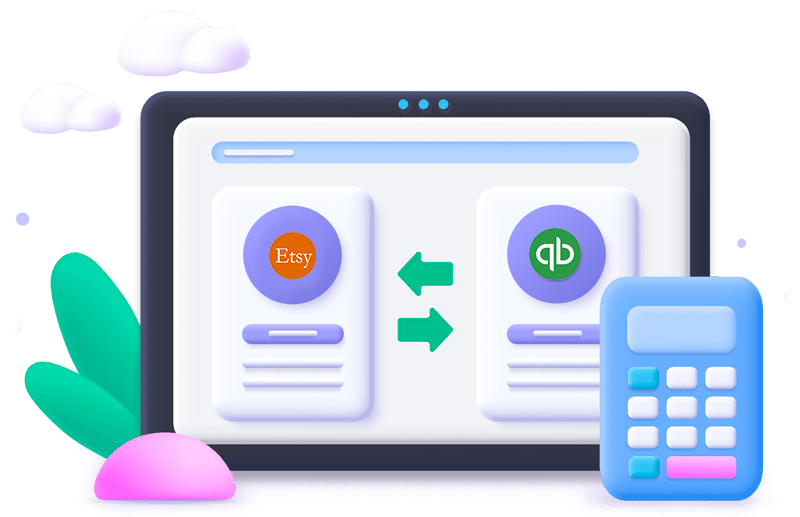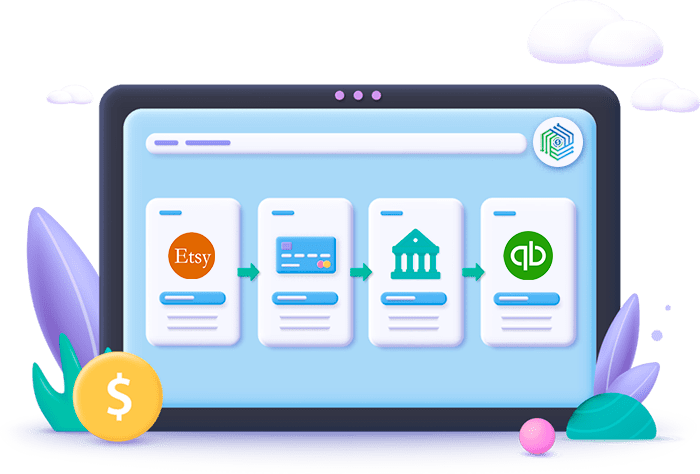 Easy reconciliation of Etsy sales
Set up Synder for automated reconciliation of all your Etsy transactions in QuickBooks. Machine accuracy is the secret ingredient that helps Synder with error-free data entries and keeps your books balanced so that you can always enjoy the beautiful word "reconciled".
Get more accounting insights out of your Etsy sales
Synder fetches detailed data from Etsy into QuickBooks and provides you with neat P&L and balance sheets. Get valuable insights from your reports for making the right strategic decisions.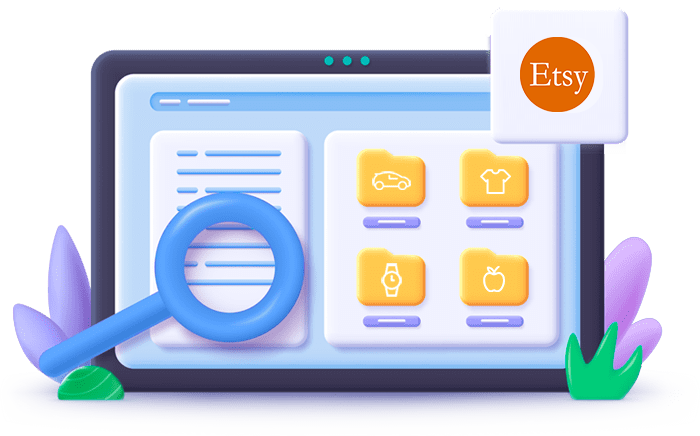 Customizable inventory management
Implement Synder inventory management in your QuickBooks Etsy experience and find out what to sell and what actually gets you the maximum profit.
  Smart workflow automation rules
Set up smart flows with the help of the "if-then" conditions and implement automatic location tracking and income categorization. Synder also can send reminders and notifications to your customers, and invoice payment reminders.
  Multi-currency management
Your multi-currency transactions will never be missing in your books. Enable the multi-currency configuration for your Etsy QuickBooks integration and get all payments synced with true conversion rates.
  Support and help for Etsy and QuickBooks Online Integration
Synder team will always be there to help you in any challenging situation you might face on your way to perfect books.
Connect all platforms your business has
Synder is your partner software at scale and therefore it provides a variety of other integrations you are currently using or planning to use in the future.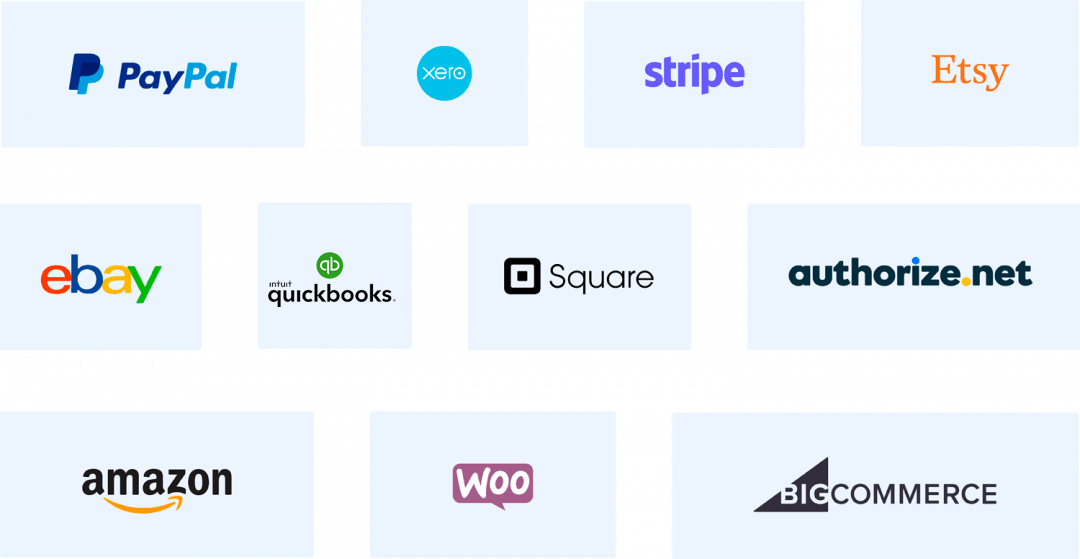 Accounting should be easy. Start for free today
7-day free trial. No credit card required. No contract. Cancel any time.Choose the plan that suits best your business needs.
Pay monthly

20% OFF

Pay yearly
A demo users love to visit
We contribute a lot to make our demos efficient and fun. So, together with the Synder insights for your Etsy bookkeeping we also love to make some delicious surprises 😋 🥳
Excited? Let's check out what we prepared for you! 
What other Etsy merchants say

  Great for Etsy accounting

Loved the flexibility of the software to act as a conduit for my Etsy payments. Synder does what I need it to do with bank reconciliation and auto-categorization. As my business grows, I am sure I'll find new/additional value add from the platform.