As 2022 draws to a close, we'd like to take some time and look back. This year we've met over 18k new awesome people who truly became a part of Synder – our e-commerce/SaaS business owners and accountants who are using our products on a daily basis and help us stay motivated. We want to thank you for being a part of this journey and staying together with us all the way. Your trust and support make us better and inspire us to achieve new heights.
It hasn't been an easy year for everyone and we're not an exception – ongoing war in Ukraine, growing recession, COVID, – all these factors affect our lives and workflow. But it's also been the time of coming together, and getting better and stronger. Let's go through the positive moments again, getting them to illuminate the end of 2022 and the beginning of 2023.
The year of technology ⚙️
Synder Insights release
We launched the third product from Synder, Synder Insights, that focuses on storing and analyzing information about business performance. The results are shown on a visual dashboard with different KPIs. These actionable KPI reports allow businesses to see real products or customers behind numbers and percentages. The tool can be used both ways: as a standalone solution or together with Synder Sync and/or Synder Books. Now you can grow and scale your business with a single source of truth!
New features
Daily summary sync. We introduced the long-anticipated Daily Summary feature that imports summarized daily totals of transactions from multiple sources to the accounting general ledgers without overloading them with excessive data. The system creates a single summarized journal entry for each integration every day. Currently, this feature is available only for QuickBooks Online and works as a major setting per organization.
Inventory management for Shopify and QuickBooks Online users. This two-way inventory sync functionality allows for better inventory management between Shopify and QuickBooks Online. Stock levels are now automatically updated on both ends: your actual Shopify store and QuickBooks Online account.
Gross profit and COGS information. We added new KPIs – now you can recognize the cost of the product specified in your online shop, and also enter this information manually to get the correct COGS report.
Credit memo sync. Now you can synchronize credit memo transactions which are normally used when you need to compensate a customer for a certain purchase without refunding the actual money.
New integrations
Creating the most comfortable working environment for our users is still our main goal, so we're constantly adding new options of connecting your platforms in use with Synder. You ask, we deliver!
We've added the following new integrations in 2022:
Payment platforms: Brex, Affirm, Clover.
Sales channels: Walmart, Magento, Wix.
Other: ShipStation.
The year of people 🤝
QBConnect
In December we became a part of the global event held by QuickBooks which brings together accounting professionals and QuickBooks platform partners, and the whole ecosystem that surrounds them. Meeting old friends and establishing new connections was an unforgettable experience!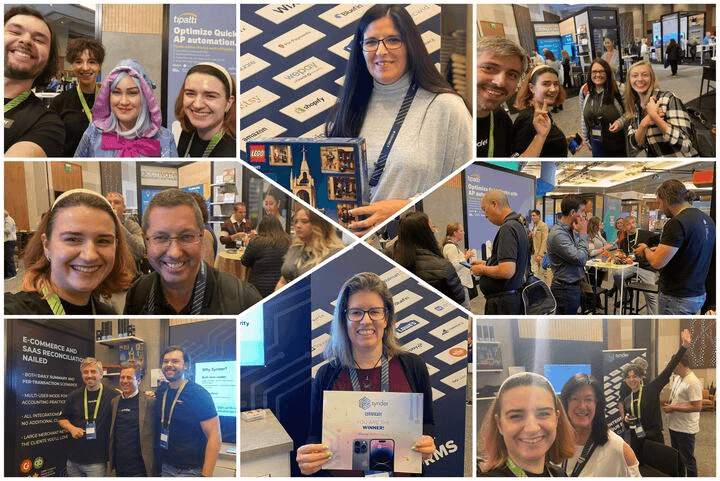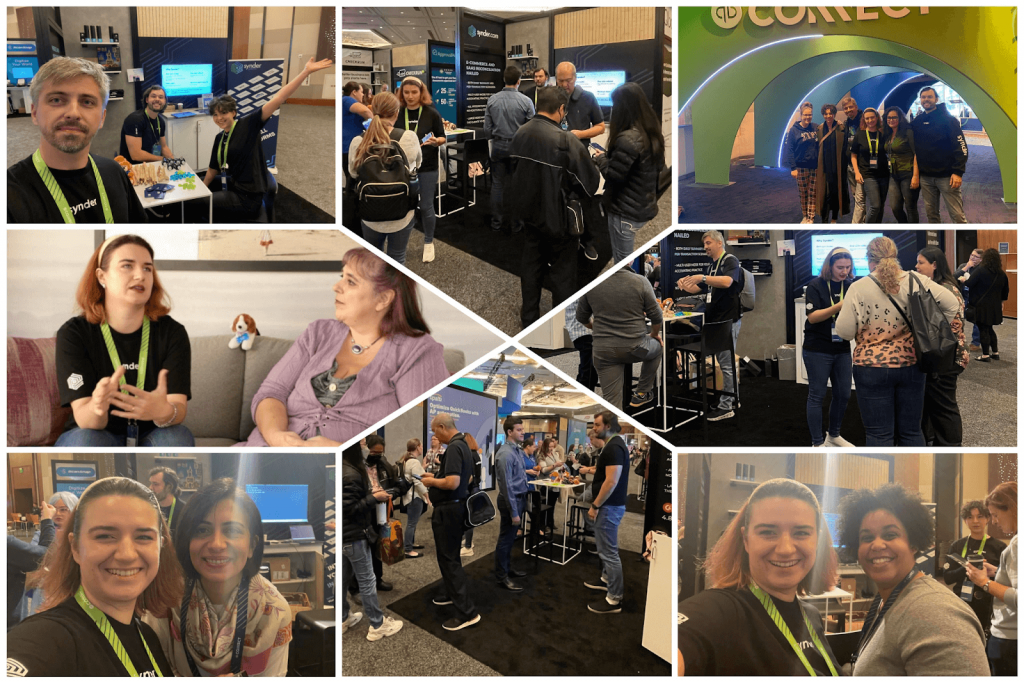 QBConnect gives an opportunity to be engaged with the accounting community and listen to their ideas and wishes, using these ideas to improve our products and solve complex issues. Synder users' needs are the focus of our attention when developing new features.
Your testimonials
While at QBConnect, we passed a new milestone – 1,500 reviews on QB Marketplace. Thanks to our great customers and their valuable feedback, we're able to grow while solving major issues for e-commerce accounting!
New office in Europe
This year, taking care of Synder team members became our top priority. We needed to act fast and make sure that our employees were safe and out of harm's way since a part of our team was located close to the zone of conflict. We've been supporting Ukraine from the first minute of the conflict in their struggle against aggression. We stand with the Ukrainian people and pray they will be victorious.
The year of content 📝
Best articles
Content is king. We've been working hard to cover the hottest and most useful topics for our readers. Here are Synder's top articles of the year 2022 that can be read while you're drinking a cup of coffee or tea:
Public reports
We're really excited that this year Synder has been mentioned in some of the most trusted reports as one of the best solutions! Aiming for even greater results in 2023!
G2 Reports highlighted Synder in the following categories:

E-Commerce Data Integration;
Accounts Receivable Automation;
Payment Processing.
We hope our content will get into educational charts next year as we've prepared a lot of goodies for the next business season!
The year of security 🔒
SOC 2 Type 2 Compliance
After a year of going through audits, Synder is finally SOC 2 Type 2 compliant! SOC 2 is a voluntary compliance standard that shows an organization's security practices and protocols are strong enough to ensure the security of data.
We've always done our best to ensure the security of our customers' data. We want to stay in line with ever-evolving security and data management requirements, that's why we underwent a strict independent audit to prove that we provide the highest level of security and compliance. Our customers know – their data is safe.
The year of becoming better 🤘
Years from now, when we see that Synder is finally everything we ever wanted it to be, we'll look back at the history of our company and mark 2022 as the turning point – the year of becoming better.
Once again, we've achieved so much thanks to your support! We're so lucky to be stepping into the next year in the company of talented and passionate people – our clients! Let's strengthen our connection and go through the next year together!
🎊 Merry Christmas and a Happy New Year! 🎊
See you soon during the tax season! We've already started our preps to become a strong shoulder for you during this busy time.