You may be wondering how to find a transaction you just synced with Synder app in your QuickBooks Online company. Just keep reading this article to find 2 simple ways of accessing synced transactions in your company.
Option 1: let Synder show you the precise objects that were created in your accounting company after the sync. Follow the steps below:
Select Organization needed at the top right of the page.
Open Transactions tab.
Click on the Show details button near the synced transaction to access Sync Log.

Click on Show in QB/Xero button over the object you want to see, and the app will redirect you right to this object on your company side.
As you can see from the logs, three objects were created during this sync – Expense (Stripe Fees), Sales Receipt (for the total amount of sale) and Customer (as this customer was not in your company).

Example: Here is what you will see in your QuickBooks Online company after clicking on Show in QB correspondingly for every object (Images 1-3):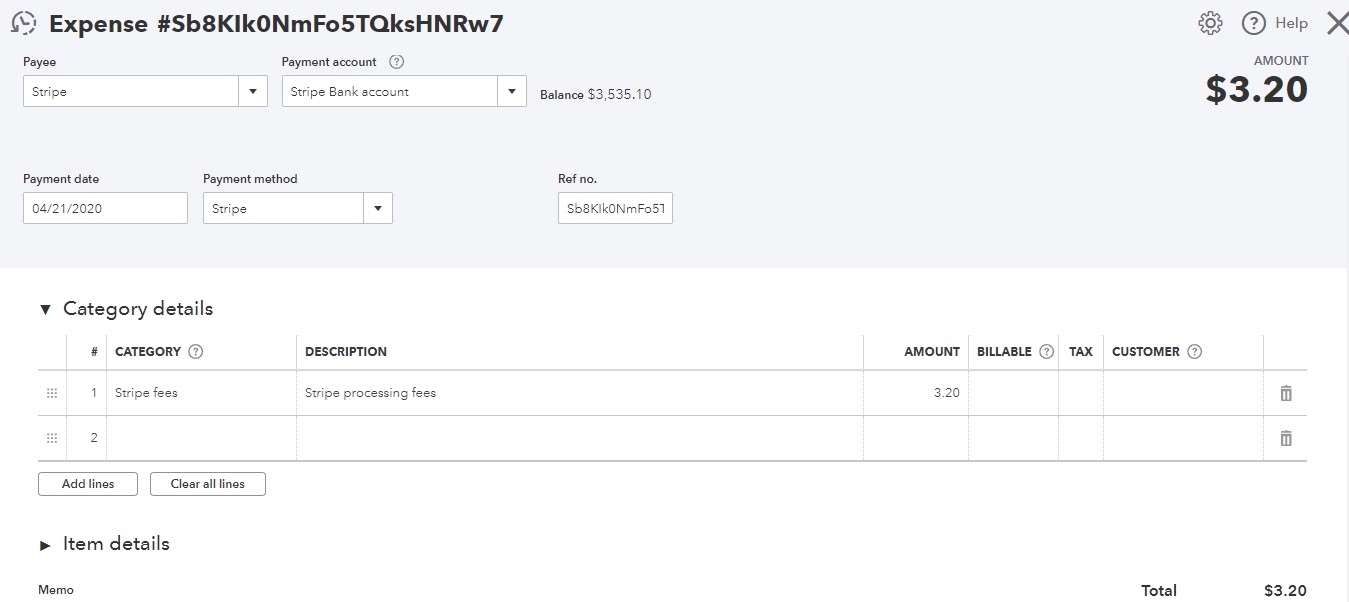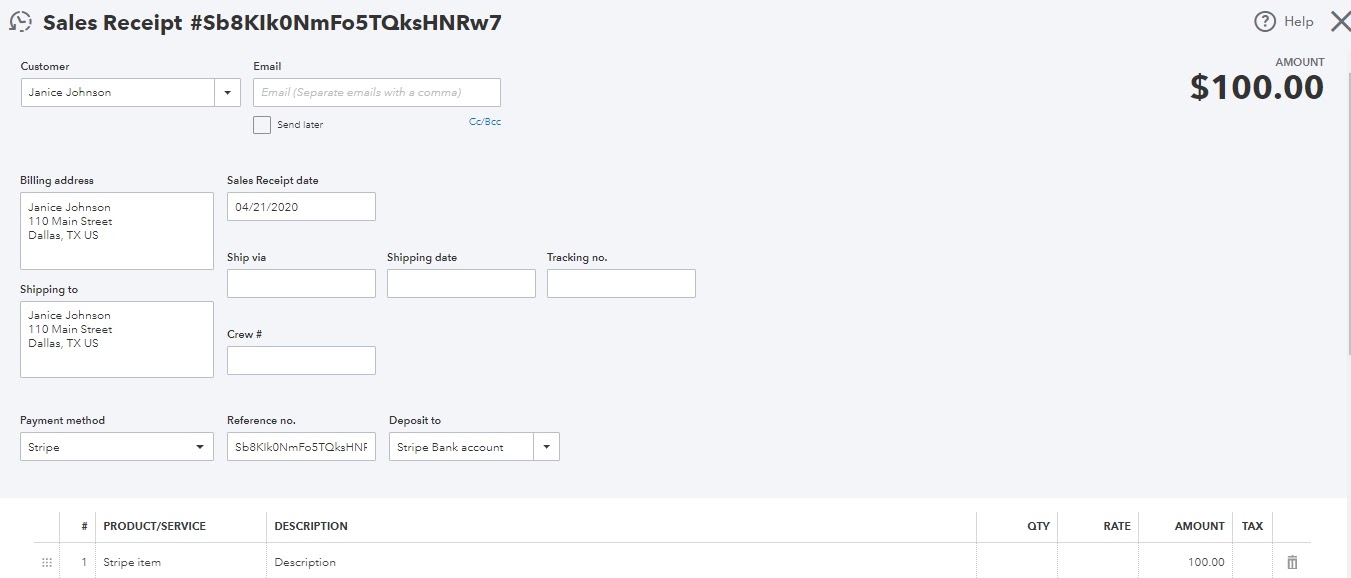 Option 2: alternatively check your Chart of Accounts to see all the synced transactions in one place on the clearing account.
Once you connect the accounting company and payment platform to Synder app, it automatically creates a corresponding Bank type clearing account in the Chart of Accounts (example: "Stripe Bank Account") where all the transactions synchronized by the app are reflected.
Note: You can check where synced transactions are stored in your QuickBooks Online by viewing Sales and Fees tabs (and Expenses tab for PayPal users) in Synder settings.
Open Chart of Accounts in your company and look for the clearing account created by the app (by default named "Stripe/ PayPal/Square Bank account").
Click on View register.
View all the transactions synced by Synder app.
Now you know how to find transactions synced by Synder into your QuickBooks Online company within several clicks!
Tips:
You may also want to check right away if the synced transactions were categorized properly by running your Profit and Loss report. The app is able to categorize sales and expenses automatically.
Check how the reconciliation of the synced transactions works for your accounting platform.
Challenge our support and reach out to us with any questions you might have – we are always delighted to help you.


Was this article helpful?