Once you finish the connection and setup we recommend testing the app with several transactions to make sure everything looks good (remember you have a free trial once you create a new account in Synder).
Once testing is done, you may be confident that automatic synchronization will save your time on manual data entry. The auto-sync option is enabled by default. However, to double-check that, select the organization needed at the top right of the page– – > Settings button on the left menu of the app – – > find payment platform (if you have several connected) you want to customize settings for – – > click on the Configure button.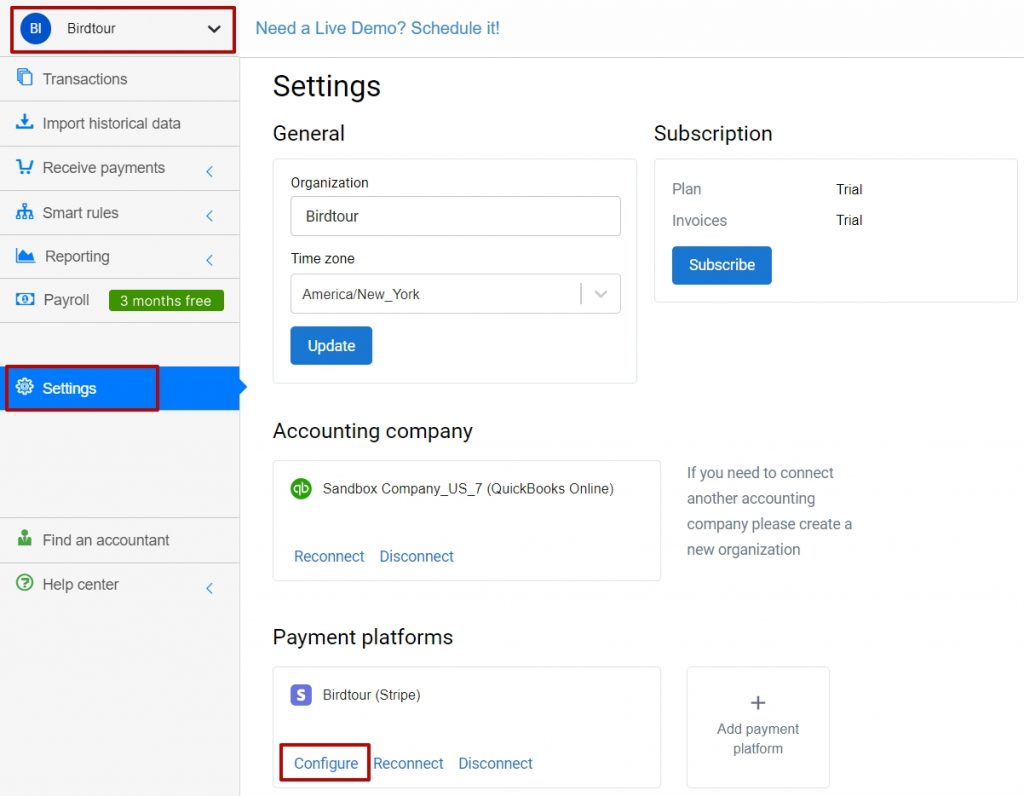 Go to General tab – – > make sure you have "Synchronize automatically ongoing transactions" turned on. Do not forget to click Update to save the changes, if any.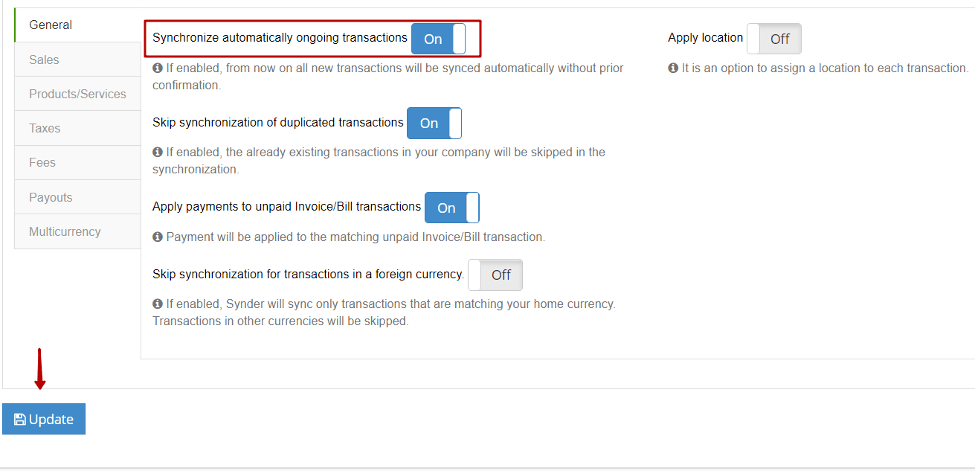 If the autosync option is enabled, transactions coming in after the moment you have enabled the auto-sync configuration will reflect your QuickBooks/Xero Company automatically without your confirmation or a need to log into the app (data will be synced one hour maximum time-lag).
NB!: this will work for newly appearing transactions, historical ones are to be synchronized manually, if that is needed. See how to import historical transactions into your accounting platform.
Was this article helpful?