Did you know that it is possible to create an online business in just a few days? Providing that you have an idea for a product or service, you can easily promote your business, and sell your products in no time at all. However, this takes a little planning and you must know what you are doing. This is where we can help! We have listed five simple things you can do to start a web-based business in a few days!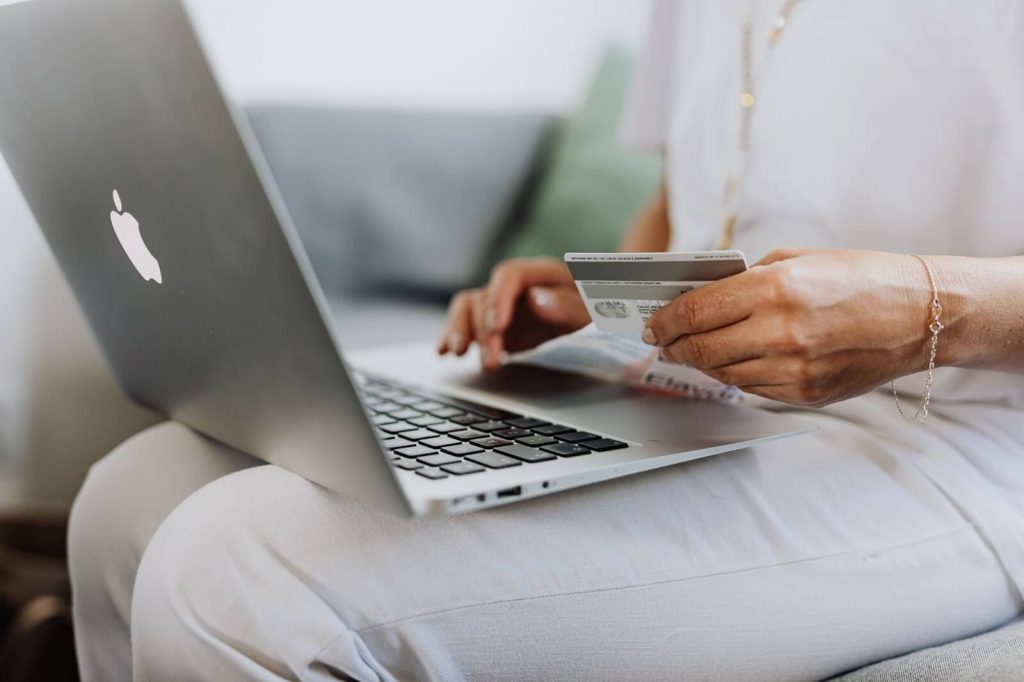 Obtain a website domain and hosting
Ideally, you should already have a business name and tangible products/services. Therefore, one of the first things you can do is buy a website domain and hosting (if needed). A domain is your website address i.e. www.google.com. Some website builders include hosting and domain names as part of their packages. Alternatively, if you are using a platform like WordPress, you will need to purchase a separate WordPress hosting and domain name.
Note: Learn how to overcome common accounting software issues.
Create a business logo and branding
Every business needs branding. Branding includes a logo, a color scheme, slogans, and even simple things like font styles. You can use an array of branding tools like Logo Creator and Canva to produce your company branding.
The branding should be consistent across all mediums. For example, your logo should be used on all of your marketing images and your website. Also, you should utilize a consistent color scheme across both online and offline marketing. This gives consistency. It also helps with brand recognition.
Brands can turn their logos into QR codes by using free QR code generator tools available online. Once the code is generated, it can be added to offline marketing materials such as business cards, flyers, and posters. This allows customers to easily scan the code and access the brand's website, social media pages, or other online resources.
Note: Check our article to learn more about mistakes in digital marketing to never make them.
Create a website
With a logo and domain in place, now is the time to create a simple website. There are many website builders like Wix and Weebly that offer incredibly cheap prices. Some website builders also include a website domain in their monthly prices. Using one of these platforms, you should create a basic business website that provides your contact info and information about what you do.
This initial website doesn't have to be complex. It could simply have a handful of pages like a homepage, an about page, and a contact page. You can build on it later. However, pay attention to having precise images to have a user-friendly user interface.
Build an eCommerce store
Once you have a basic business website that details your contact information, you can progress to an online store. An online store is somewhere that customers can view and order your products/services. Luckily, we now have a range of fantastic online store builders like Shopify and WooCommerce.
Learn more about accounting for Shopify.
These are powerful platforms that allow anyone to build an online store. You don't need any prior web design knowledge, as most of the platforms use drag and drop editors. You can often upgrade a basic website to an eCommerce package too.
Create social media business pages
Social media will be an important part of your online business. If you want to succeed and reach a wide range of customers, you will need to utilize the power of social media. First, choose several relevant platforms for your business and create business pages on them. The most popular social media platforms are generally Facebook, Instagram, Twitter, and Tik Tok. With profiles created, you can then start building a following, growing your user base, and marketing your website and products.
There you have it! Your fast-track outline to starting your new web-based business. The main point is that you have an underlying product or service to offer. No one can start a business venture without having something to sell. This part will take time, but once you have that in place, the initial startup phase can be relatively straightforward!