Accounting software is the primary operational tool for bookkeepers and accountants. With a large selection of products available on the market, it's possible to pick the one that best addresses the unique needs of your accounting firm and your clients.
In this article, we've compiled a list of reliable software, paying attention to the most important features for accounting professionals. We'll start with a few guiding principles to help you navigate through the options and arrive at the best solution for your accounting needs.
How to Choose the Right Accounting Software for Your Business?
The times when we had one accounting software for all types of businesses are gone, and for a good reason. Nowadays, you can assess your needs and choose the software that's best for your accounting firm. There are many elements to consider, so we've grouped them into 3 neat categories to make the process more streamlined for you.
Your accounting business
First, let's look at the size of your company and the number of employees. Some software charges more for adding additional employees to the plan, while others grant access to your entire team. With a fast-expanding business, it might be wise to choose a solution where you don't have to constantly add new members and pay a fee each time.
The price tag is usually attached to the number of features or the number of users. While having a plethora of features is great, if you use only 30% of them, maybe just go with a simpler and cheaper solution. On the contrary, if you cater to a wide variety of needs, choose the software that accomplishes them all, to cut down on unnecessary technologies and multiple subscriptions. Additionally, it will help your team learn faster and work more efficiently.
Nowadays, we're often on the go, so having quick access to mobile support might be very helpful as well. You might want to have 24/7 user support like the one Synder provides so that your employees can resolve issues fast and with confidence.
Your clients
Does your company cover a variety of clients' needs or, quite the opposite, cater to a niche? If it's the former, you're going to need a jack-of-trades kind of software, if it's the latter – a more specialized one.
And that's not the only question you have to answer when considering your clientele. What kind of bookkeeping do your clients usually require? Is the software you choose able to manage it all? How about special forecasting features? This functionality gives you a tool to provide your clients with business insights and help them grow their businesses.
The market
Both your company and your clients are functioning within the wider world, be it an economic situation, change in law, or available technologies.
All reputable software needs to be compliant with the various regulatory bodies within the country/state. To save yourself worry or inconvenience, make sure the software you use follows all the necessary regulations and regularly performs compliance updates.
Emerging technologies are really taking the market by storm, so the functionalities that weren't available last month might become a new feature today – do look out for them. Developers are working hard to make the life of accountants and bookkeepers easier. Speak up and let software providers know what you'd like to see improved. Often, it's your feedback that shapes new features and updates.
Best Accounting Software for Bookkeepers
Having seen what to look for before choosing the right accounting software, we'll now present a selection of reliable products that can give you the solution you're looking for.
A quick overview
Having small business clients from e-commerce calls for a special type of software. Synder offers exactly that – it's a solution for all the bookkeepers and accountants working with e-commerce businesses. With Synder, you'll get a bridge that will sync all your clients' platforms and payment processors for you and prepare the books for smooth reconciliation. Synder integrates with QuickBooks, QuickBooks Desktop and Xero.
Key features
Syncing functionality
Synder Sync offers the largest list of integrations from all accounting software, syncing platforms like Amazon, Shopify, Etsy, and eBay, to list only a few, and payment processors like Stripe, PayPal, Square, etc. New integrations are being added regularly.
Synder collects the most detailed data accurately, automatically, and silently in the background. All platforms and payment processors are synced together and all transactional data is collected in one single source of truth.
Visit Synder's integration page to see the full list of available integrations.
Reports
Major reports, such as P&L and balance sheets are created automatically, you simply choose the timelines or dates, and have your report ready with a click. You can arrange the data in your P&L the way you want and have it displayed by many categories including product, payment processor, location, and many more.
Accurate reporting helps with quick reconciliation. Since the data pulled from all channels is very detailed, you have the information about time stamps, billing addresses, transaction amounts, and more.
Learn more about how Synder creates P&L and Balance Sheet reports and helps with reconciliation preparation.
Automated categorization
Across many sales channels and payment processors, there are bound to be differences in which information gets classified that in turn can cause some missing data. A great way to help you with the categorization of your transactions is automated categorization. It uses a very intuitive, no-code, if-then design that lets you set up rules and streamline your final reports. This not only ensures that all your transactions are categorized the same way, but it also gives you a bridge between channels by filling in the gaps in data according to the rules you make.
Learn more about automated categorization.
Customer support
Synder lives by the motto 'Machine accuracy, human approach', and that's seen in the seamless technology and first-class customer support. Synder's customer support is available 24/7 via phone, video, chat, or email – whatever suits you. Whether it's onboarding or solving your specific queries, Synder team is always there for you.
Check our customers' reviews.
Great value feature
The new features are rolled out on a regular basis and are always inspired by the users' feedback. For example, businesses with large amounts of transactions can find the daily summary sync mode beneficial. This functionality allows accountants and bookkeepers to import a single journal entry of summarized daily financials for each sales channel.
Note: Per transaction import is also available as a standard mode, should you need it.
Learn more about daily summary sync.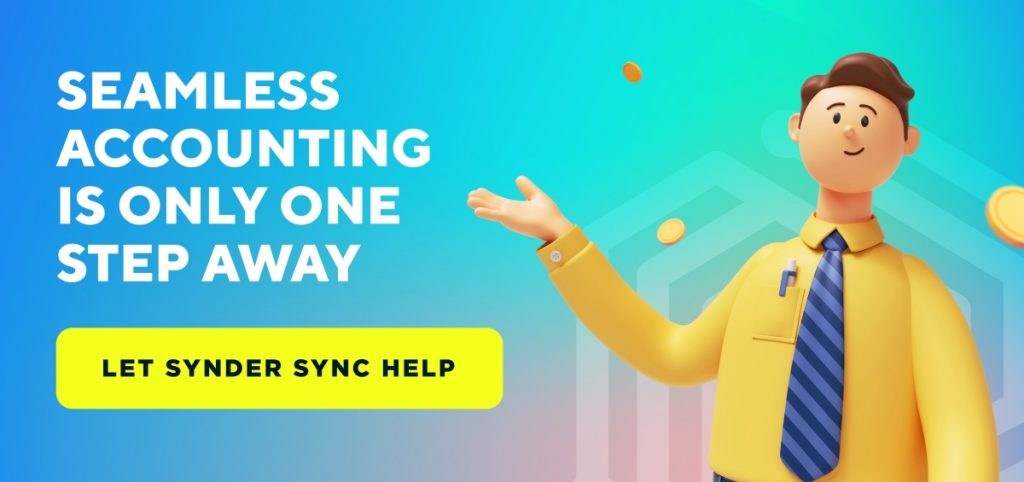 2. QuickBooks Online Accountant
A quick overview
QuickBooks is a household name in accounting software, a reputable brand that has delivered time and time again. QuickBooks Online Accountant is specifically designed to help you and your team manage the accounts of your clients. It's a cloud-based platform that allows you to connect to all of your clients' QuickBooks Online accounts.
Key features
Team management and workflow
QuickBooks Online Accountant's dashboard neatly puts together your clients, team, and work categories, making it very intuitive to navigate.
What's especially helpful is that you don't need to log in and log out for each of your clients' accounts, you can simply browse between multiple windows as all your clients are listed in one central place.
Your dashboard displays all your team members as well. Here you can add new users and grant or restrict access to your client's books the way you see fit.
Project management tools let you create projects and assign tasks to your team members, making the workflow streamlined and centralized.
Document management
Sharing documents is simple and transparent, as for each client you have a list of all shared documents. You can also push notifications for document requests, should you need to. Sharing important documents on the platform in real time allows you to save yourself the worry and hustle of sending countless emails with the latest version and keeping track of all shared correspondence.
Accounting tools
Accountant Toolbox which looks like a little briefcase on your dashboard is one more feature you might find useful. There, you can find a list of accounting processes like reclassifying transactions, reconciling, closing books, creating a chart of accounts, and many others.
Bank transactions are also made easier by automatic bank feeds and rules that you can pre-set.
Great value feature
With this software, you can tap into a host of growth and training opportunities offered by ProAdvisor resources. You can reap the benefits of webinars, tutorials, virtual conferences, and life events to improve your skills and connect with your professional community. Through the training programs, you can become QuickBooks Certified and have your company listed in their Find-a-ProAdvisor directory for free, boosting your exposure and growing your client base.
Even though some other software offers similar types of opportunities, it's QuickBooks' popularity across the business world that can provide great value to your professional development and outreach.
3. XERO HQ
A quick overview
Xero took a different approach to meet your bookkeeping and accountancy needs by creating an ecosystem with a master software called Xero HQ and other designated apps like Xero Practice Manager or Xero Workpapers that handle different sides of your business.
Key features
Team management and workflow
With Xero HQ, you can assign different access roles to your team members to make sure that the right books and accounts are shared with only those that need them. With the single role of master administrator, you hold the keys to the most important aspects of your practice.
To manage the day-to-day tasks of running your practice, you need Xero Practice Manager that can help you assign tasks, create timesheets, set invoices, and do many other things.
The client list in Xero HQ shows all your clients, even if they aren't a Xero organization. However, you'll need to have them set up as a Xero organization to access their Xero account, where all accountancy and bookkeeping tools can be found.
Data management
The software has an intuitive dashboard with solid functionalities. The 'Ask' feature lets you request documents and data from your clients in a secure manner, using login credentials. If your client wishes to forward the request to another party, they'll also need to create a login to access to send documents. Even though this approach adds a task, it ensures that all your data is secure.
Great value feature
A very interesting functionality called 'Explore' lets you do just that, explore your clients by the platforms and banks they use, as well as the type of industry they operate in. This gives you a concise report on your clients' main characteristics, providing directions for where to best put your training and marketing efforts.
4. Sage Accounting – Accountant Edition
A quick overview
Sage Accounting with its Accountant Edition gives you an all-in-one solution with cloud-based software where in a single portal you can access all your client's data online from your computer or mobile devices.
Key features
Team management
The onboarding of your clients is easy and takes only a few steps, after which you can assign access to your new client's books and accounts to your team members. If your business is fast-growing or you've already established a large client base, having the unlimited number of users feature could be an attractive option here. It's important to note that it's available only with Sage Accounting subscriptions for your clients.
Sage lets you connect to a variety of apps that can smooth out other parts of your accounting and bookkeeping business.
Accounting tools
This software lets you connect your clients' bank feeds to import transactions. You can use bank default rules or you can create your own to adequately categorize the transactions.
Another helpful feature is custom reporting which can give insights into your clients' financials and provide some ideas for growth.
You can set up automated invoices for your clients' payments and have one less thing to take care of.
Great value feature
While some of your documents, like bank feeds, can be easily imported, other types, like receipts, are handed out in paper form and need manual data entry. Here comes the AutoEntry feature, which can deal with exactly this tricky and time-consuming type of data. All you need to do is scan or take photos of any documents, like invoices or receipts, and send them through the AutoEntry feature. That'll get the data extracted from the document straight into your accounting system.
5. Freshbooks
A quick overview
Freshbooks provides a set of accounting and bookkeeping tools and adds features that help your company run smoother.
Key features
Client payments
The payments your clients make towards your services are made easy through customized, recurring invoices and pre-scheduled auto-billing. Your clients can make payments straight from the invoice you sent, using a credit card, making it a very fast and convenient way to pay. Also, due to high-level encryption, both you and your clients can be sure that these online payments are secure.
Other features like late payment and late fee reminders can be automated. So you don't have to keep track of late payments as the whole process can be pre-set to fit your specific requirement.
Accounting tools
Apart from your standard accounting features, Freshbooks provides Industry-standard double-entry accounting which supports a host of records, such as Cost of Goods Sold (COGS), General Ledger, Bank Reconciliation, Bank Sheets, and many others. It ensures that your debits and credits are accurately recorded.
Pre-populated Charts of Accounts allow your clients to have a better understanding of their financials and give them a transparent and easy-to-follow guideline for sorting their transactions into respectable accounts, speeding up the whole process.
Great value feature
Freshbooks Mileage Tracker is a very interesting feature that lets you track your business mileage. Whether it's a conference you're attending, work supplies you're buying, or a client you're meeting, the app automatically logs in your trips, saving it in your travel history. Keeping a record of these types of expenses is vital, as it can help your business by lowering your taxable income. The app even shows you a potential tax deduction for each of the trips you make, as well as provides you with downloadable reports.
Final Thoughts
Choosing the right software for your accounting or bookkeeping business is a fundamental decision to make. The tool you pick will become your trusted companion.
The above descriptions provided an overview of features for each software so that you can see the direction that a particular technology points toward. As we've shown, some tools can automate your work and save you tons of time, while ensuring accuracy. Others can help you manage your team and run your business smoother or even give you insights for improvement and growth.
Having seen some great examples of features, create your own list of must-haves and nice-to-have features. Research in more detail those that spark your interest. Talk to the support team, to find out the ins and outs of the software and also to get an understanding of their customer care. We're sure that at the end of this journey, you'll find the perfect software for your accounting business.