Shopping can be expensive and sometimes those big-ticket items can be out of reach. That's where Sezzle comes in. Sezzle is an innovative payment platform that lets you shop now and pay later. It's the perfect way to make sure you can afford the items you want without having to worry about paying for them all at once.
Let's dive deeper into what Sezzle is and how it can help you shop smart.
What is Sezzle?
Sezzle is an AI-powered, digital shopping platform that provides deferred payment options. It's designed to make shopping easier, more affordable and accessible to everyone. You can use it to shop from a wide range of retailers, and it is available on a variety of e-commerce platforms, such as Shopify, WooCommerce, BigCommerce, Magento, etc.
Are you a business owner looking to streamline your e-commerce accounting? Use Synder to connect all your sales and payment platforms into one ecosystem. 25+ integrations are available.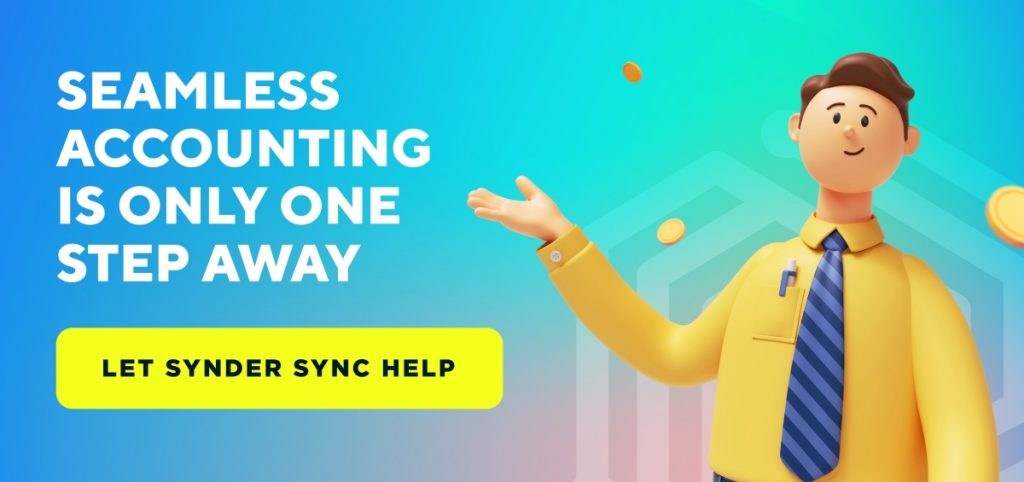 Find out whether Amazon accepts Sezzle.
How to use Sezzle
Now that we know what Sezzle is, let's take a look at how to use it. Here's what you need to do:
Visit the Sezzle website and enter your email address and a password.
Shop as usual and add items to your Wish List.
Once you've selected all the items you want, go to the Wish List tab.
Select the items you want, and then select "Pay Now." Make sure you check the box that reads "I want to pay for these items now." This will add the items to your cart.
Enter your payment information.
Select a payment plan.
Confirm your order.
Sezzle fees and payment plans
Sezzle offers a wide range of payment plans to suit your specific needs. Your payments will depend on the amount you owe, the length of your payment plan and the interest rate associated with it.
The minimum amount you can owe is $25, and there's no maximum limit. Plus, you can make payments whenever you want, even before your payment schedule starts. Keep in mind that interest rates vary according to your payment plan. The earlier you pay off your purchase, the lower your interest rate will be. Actually, you're given 6 weeks to pay off your purchase interest free. Plus, you can earn discounts and rewards just for using Sezzle.
Sezzle discounts and rewards
Sezzle offers discounts and rewards to make your shopping experience even better. When you pay with Sezzle, you get access to exclusive discounts and rewards that make shopping even more affordable. You can save money on products from a variety of different retailers and brands. With Sezzle, you can save on fashion, home goods, electronics, beauty products, and much more.
Not only does Sezzle offer discounts and rewards, but you can also earn points with each purchase. By using the Sezzle app or website, you can earn points with every purchase. You can then redeem those points for discounts on your favorite stores. Plus, you can easily track your points and rewards in the Sezzle app. That way, you always know how much you're saving each time you shop.
Sezzle also offers incentives to refer friends to the platform. When you refer a friend to Sezzle, you both get a discount on your next purchase. This is a great way to save money while also helping your friends save money on their shopping.
Benefits of Using Sezzle
There are many benefits of using Sezzle, including increased customer satisfaction, improved cash flow, and a better shopping experience. With Sezzle, customers can purchase the items they need without having to worry about having enough cash on hand. They can spread out the payments over time, eliminating the need to pay for the item in full upfront. This makes it easier to stay within budget while still getting the items they need.
Sezzle also helps businesses improve their cash flow. When customers pay in full at the time of purchase, businesses must wait for their payment to clear before they can use it. With Sezzle, businesses receive the payments upfront, allowing them to invest the cash in other areas of their business.
Finally, Sezzle provides customers with a better shopping experience. With Sezzle, customers can shop with confidence, knowing that they are not limited to one large payment. They can purchase the items they need and spread the payments out over a period of time, making it easier for them to manage their spending.
Conclusion
With its innovative payments platform, no wonder Sezzle is a top-rated provider among e-commerce retailers. Not only does it help customers save more money, it also helps businesses increase revenue. It allows you to shop now and pay later. Plus, you get to enroll in a payment plan that reflects your current financial situation. If you're worried about making ends meet while paying off your monthly bills, this is the right solution for you. Don't forget that you can earn discounts, rewards and other perks just for using Sezzle. It's a win-win-win situation.