Sezzle is an innovative payment platform that allows shoppers to purchase items now and pay for them over time in four interest-free installments. If you're looking for an easier way to pay for your online purchases, then Sezzle could be the perfect solution. Sezzle is now accepted by many popular retailers, but does Amazon accept Sezzle? In this article, we'll explore Sezzle and answer your questions about using it to purchase items from Amazon. So if you want to explore Sezzle and learn how it can make your shopping experience easier, read on!
If you're a seller, you might be interested in managing your sales and learning more about your customers' preferences.
What is Sezzle and how does it work?
Sezzle is a popular Buy Now, Pay Later payment platform that allows shoppers to purchase items over time. The payment process is similar to a traditional installment plan, where the customer pays a portion of the total upfront and then pays the remaining balance over time.
In order to use the service, one must create a Sezzle account. The company will run a soft credit check, after which you can shop with a platform. The process is simple: you purchase an item, put 25% of the purchase price, and then split the remaining 75% into three more payments each due every two weeks
The Sezzle platform features a built-in AI engine that is designed to match you with a financing plan that best suits your financial needs. This allows shoppers to purchase more expensive items by breaking down their payments into smaller, more manageable installments.
Sezzle is also a great platform for merchants who are looking to expand their business and increase sales and basket size. Sezzle merchant fees are affordable and don't eat their budget.
Are you an e-commerce store owner? Check out how Synder can ease your e-commerce accounting and minimize the amount of time you spend on entering transactions. With Synder's smart automation, you'll have more time on growing and scaling your business.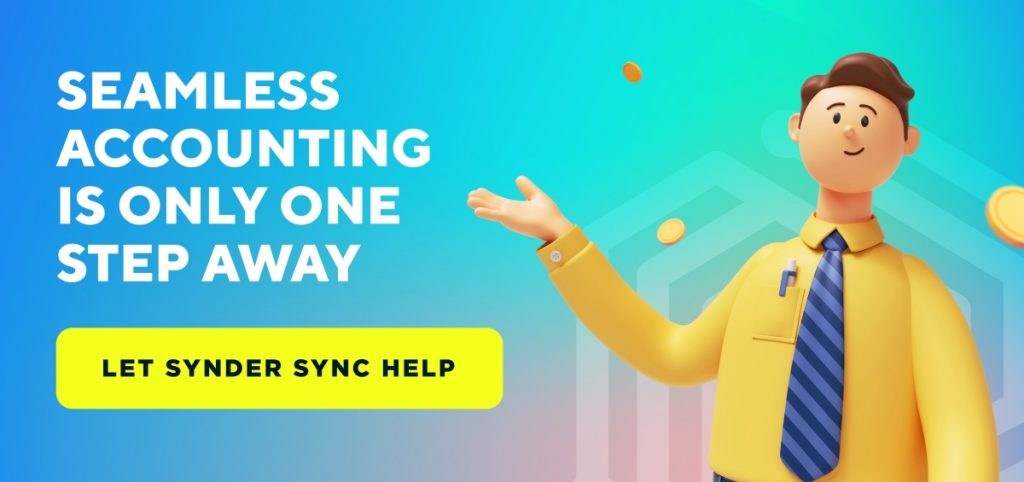 Does Amazon accept Sezzle?
The answer is YES. Note that this applies to US only, and you'll have to have a Sezzle premium membership for that.
How do I shop on Amazon with Sezzle? (US only)
To take advantage of Sezzle as a payment option on Amazon, there are a few prerequisites you'll need to meet. First and foremost, you'll need to establish a Sezzle account. This account will allow you to access Sezzle's unique "Pay in 4" feature, and provide you with a Virtual Card for online purchases.
Secondly, you'll need to have an Amazon account. If you don't already have one, it's easy to create. Amazon accounts provide access to a vast array of products and services and are necessary to shop on Amazon's platform.
Lastly, it's necessary to upgrade your Sezzle account to Sezzle Premium. This membership level offers a variety of benefits, including exclusive access to certain features and services. It's a crucial step to using Sezzle as your payment method on Amazon.
If you're curious about what Premium entails, it's best to refer directly to Sezzle's documentation or website. They offer detailed explanations about the benefits of Premium, and can help guide your decision about whether this level of service is right for you.
Once you've become a Sezzle Premium member, follow this steps on Amazon:
Step 1: Begin by launching the Sezzle mobile application. Search for Amazon within the app's interface.
Step 2: It's time to shop! Browse through Amazon's vast selection of items and add any products you wish to purchase to your cart. Once you're finished, proceed to the checkout.
Step 3: There, you'll be asked to provide your payment details. Choose the "Pay with Sezzle" option and provide your Sezzle Virtual Card information in the corresponding payment field.
Remember, to successfully complete your transaction, your order has to be placed within the Sezzle app itself. This step is mandatory for transaction approval. If for any reason your transaction is not approved, check to ensure that you've placed your order via the Sezzle app. If the problem persists, you may need to contact Sezzle's customer support for further assistance.
Check out our article on stores that accept Sezzle.
What items can't be purchased with Sezzle?
There are certain restrictions you should be aware of when you plan to use Sezzle for purchases on Amazon. Specifically, there are a number of items and services that cannot be bought using Sezzle.
Wireless service plans fall under this category, so you won't be able to use Sezzle to pay your mobile phone bill. If you were hoping to stock up your home bar, you should know that alcoholic beverages are not purchasable with Sezzle.
In addition to these items, digital Kindle products that you purchase as a subscription are also exempt from Sezzle payments. If you're a bookworm and had hoped to use Sezzle to cover your Kindle habit, you'll have to find an alternate payment method.
If you're feeling peckish and wanted to order some prepared food delivered from a restaurant, Sezzle won't be able to cover the cost. This extends to any purchases from the Amazon Appstore, as well as any transactions made via Prime Now or Amazon Pay Places.
Before proceeding to the checkout, make sure your cart doesn't contain any of these items or services, otherwise, your order will be declined. Taking a moment to double-check your cart can save you from a headache down the line. If you have any questions about what can or cannot be bought with Sezzle, don't hesitate to reach out to Sezzle's customer service for clarification.
What benefits does Sezzle offer?
Sezzle offers a range of benefits that make it an attractive option for both shoppers and retailers alike. Sezzle offers customers the convenience of buying now and paying later, with no interest or hidden fees. This is especially appealing for shoppers who are short on cash or need more time to pay for a purchase. Sezzle also encourages customers to shop responsibly by allowing them to spread out payments over four equal installments. This makes it easier to budget and manage debts, as well as avoid costly overdraft fees or late payment penalties.
By partnering with Sezzle, retailers are able to increase their customer base by offering an attractive payment option to shoppers who may not have access to traditional payment methods such as credit cards. Sezzle also offers retailers the ability to increase their average order value and their overall sales by providing customers with an easy and secure way to buy more items. Additionally, Sezzle has a fraud protection policy in place that helps to protect retailers from fraudulent purchases.
Sezzle provides customers with a great customer experience. Sezzle's customer service team is available to help customers with any questions or inquiries they may have. They are also available to help customers manage their payments and keep track of their spending. Another great benefit of Sezzle is their loyalty program, which allows customers to earn rewards for shopping with Sezzle. This helps to create a more enjoyable shopping experience and encourages customers to return to the same retailer in the future.
Conclusion
Sezzle represents a transformative force in the realm of e-commerce, offering a customer-friendly alternative to traditional payment methods. With the ability to break down payments into four interest-free installments, customers can now easily afford larger purchases without being overwhelmed. The advantages extend to retailers as well, with the potential for greater sales and increased customer loyalty. Most notably, Sezzle's collaboration with Amazon has opened a new avenue for customers, allowing them to enjoy the benefits of this unique payment platform on one of the world's most prominent online marketplaces.
While certain restrictions on what can be purchased with Sezzle exist, the platform continues to extend its reach and scope, promising an ever-more convenient shopping experience. Be it for buyers wanting a more flexible payment plan, or sellers wishing to enhance their sales and customer base, Sezzle serves as a win-win solution in the dynamic e-commerce landscape.
As this payment platform continues to evolve and expand, we look forward to seeing how Sezzle and similar services can further reshape online shopping, enhancing accessibility and convenience for both buyers and sellers alike. Whether you're a shopper looking for more manageable payment plans, or a retailer aiming to boost sales and customer satisfaction, Sezzle offers a powerful tool to meet your needs in today's digital marketplace.