Do you own a small business and seek effective marketing solutions? Then the video content is a win-win option for you! With the right video editing tool, you can create professional videos just on your phone. Post them on social media, attract the audience, and your brand will grow. Looks amazing, but where to start? In this article, you'll explore tips on editing your marketing videos, choosing the best software, and promoting content properly. Read on and start generating your high-quality videos.
Contents:
1. Why your business needs video editing software
2. Small business on social media
3. How to create a video for small business
5. Features of professional video editing software
6. Best video editing tools for beginners
7. Video editing software for professionals
9. How to find the best free video editor
10. How small businesses can start using editing programs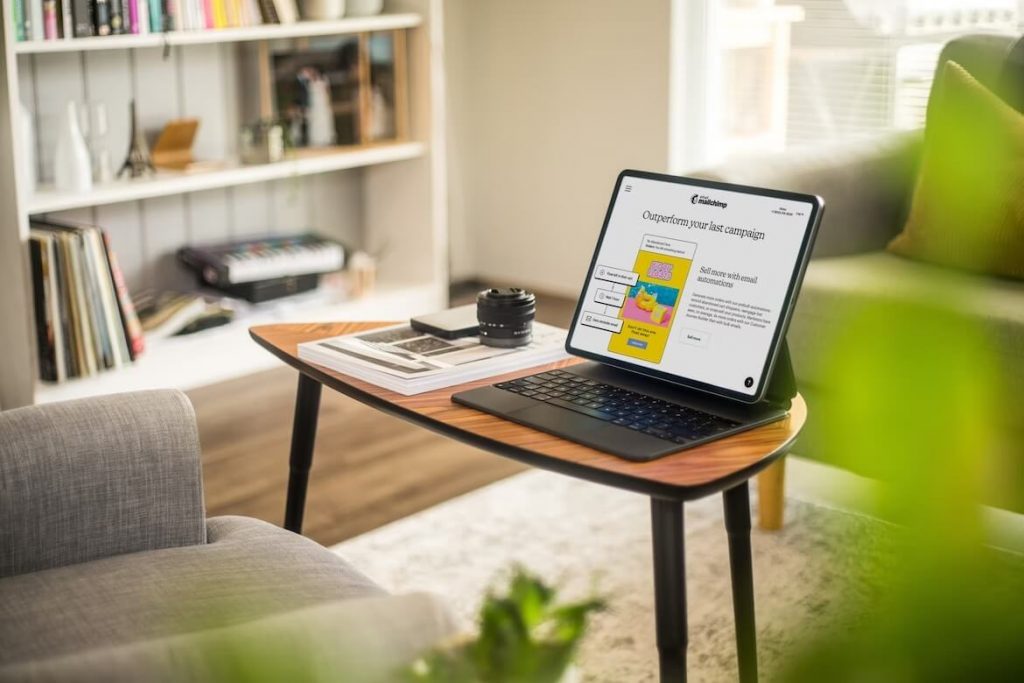 Why your business needs video editing software
There are many reasons to get a decent editing tool and start making your marketing videos. According to the statistics, 86% of marketers use videos in their digital marketing strategies. Here we'll explore the benefits of using videos in your small business marketing strategy.
Boosted conversion and sales
Creating good videos with the right video editor will result in higher traffic to your online store and more sales. Videos attract the audience's attention and influence their purchase behavior. People are more likely to buy a product or service after they watch a professional video containing all the necessary information.
Increased trust
A well-edited video makes viewers more confident in the brand. An appealing visual component, a clear brand message, and a strong call to action encourage people to acquire your product or service. Be creative, honest, and funny, and customers will trust you more.
Great ROI
When you choose the appropriate video editor and make a video on your own, you don't have to invest much in video marketing. 88% of video marketers are satisfied with their video marketing return on investment rates. And their number keeps growing with technological advancements and social media popularity.
Increased video sharing
Another good reason to get editing software for generating engaging videos is social media video sharing. TikTok, Instagram, Twitter, and YouTube are powerful platforms for small business promotion. Short, catchy videos with a clear message gain many views and raise brand awareness. People interact with and share content evoking emotions.
More mobile users
And finally, mobile users and videos are related concepts since people today consume visual content mainly via their mobile phones. It's reported that people prefer watching videos on their phones, and marketers optimize their content for mobile users. You should acquire high-quality editing software to create powerful content for your audience so that they can watch it on any device at any time they want.
Social media is a valuable tool for different businesses, especially small ones that need to establish their online standing and attract customers. If people follow your brand on social media and consume your content daily, they're more likely to buy your products and services. That's why it's so crucial to produce versatile, engaging content, and in this case, it's videos. Video marketing is a cost-effective and time-saving solution to get new clients.
But you shouldn't post only videos promoting your products and services. These can be a brand story, educational, social proof, and behind-the-scenes videos. It's reported that 52% of clients are more motivated to buy if a brand stands for something bigger than just the products and services it can sell. It should align with their personal values, societal and cultural issues, etc. And video content can convey this message effectively.
How to create a video for small business
There are several simple tips you should follow to produce a professional video for your business promotion. Launch your video marketing campaign effectively by absorbing content.
#1 Make a plan
Planning is the key to success, so you should understand your target audience, know the specifics of a hosting platform, and have a video plan and budget. Keep in mind the main video idea and expectations of your viewers to produce decent content. You can use digital tools that facilitate planning or do it manually.
#2 Prepare the equipment
The next step is preparing shooting and editing equipment. You can use a camera or smartphone for filming. Think about settings and good lighting, and ensure no distracting elements and noise. You can use additional light sources, a microphone, and headset for a better video quality. Video editing software is a crucial tool for making a professional marketing video. There are many other useful programs that help split video online, add voice-over, resize video, change format, etc.
#3 Choose a video hosting platform
The final step is promoting your small business video. You should adjust the video to the hosting platform you choose to succeed with your marketing video. Pay attention to the video length, keywords, hashtags, descriptions, and more to attract more potential clients. The most popular platforms for sharing your marketing videos online are YouTube, Instagram, Facebook, TikTok, and Twitter. 93% of brands report getting new customers because of a video on social media.
Types of business videos
Let's take a closer look at what types of videos your small business can create using video editing software. General tips are to be creative, unique, concise and try to meet your audience's needs. Here are five top marketing video types.
Brand story videos
You can connect with the audience by getting personal with them with the help of a brand story video. It highlights the uniqueness of your business and raises brand awareness. Your video may feature employees, behind-the-scenes processes, and brand mission and values.
Instructional videos
Describing your products and services is a popular solution, but people will appreciate and trust your brand more if you give them useful information. You'll establish a social position as your content answers people's questions and helps solve problems and not simply generate sales.
Live videos
A live video gets a business closer to its clients, as you cannot cut or trim anything. Show viewers behind the scenes of your company, get them acquainted with the staff and answer all their questions. You can later edit a video from a recorded live video to boost customer trust.
Case study videos
Your customers can read reviews on your product and services on your site, but it's much better to show their emotions and feedback in a video. Encourage people to share their true experiences of using your brand. Your case study video shouldn't look too polished and banal but focus on the positive.
Social proof videos
Another way to use video editing software is to create a social proof video for your small business. This type of content boosts your credibility as professionals from this niche and influencers share their opinions on your brand. Avoid long interviews with complex explanations, and try to make them absorbing, short, and trustworthy.
Features of professional video editing software
With so many editing programs on the market, it's quite challenging to select high-quality video editing software for small businesses. We've analyzed different tools and outlined key features of decent editing software for a small business.
A straightforward interface is a must for fast and simple editing, especially if you don't have any experience. So choose a platform with clear navigation buttons and instructions.
A variety of editing features would be a plus, as you can experiment with templates, transitions, and effects to create your unique video. But an overwhelming video may distract viewers.
A royal-free library of music and images will enable you to make your video more creative.
360-degree video editing is essential for processing different video types.
Versatile aspect ratios, formats, and definitions allow users to tailor their videos to the hosting platforms.
Time-lapse facilitates and speeds up video editing.
A reasonable price is vital, but there are also many free tools. When choosing a paid program, use a trial period and then buy a full version.
Positive testimonials show people trust this software and get great results.
Best video editing tools for beginners
We've prepared a list of video editing tools for an average businessman with any editing experience. Read on and choose yours!
Movavi
Movavi is one of the most popular programs on the market that is fast and easy to master. It has a clear interface and many editing features. You can benefit from AI noise removal and extra effects for YouTube.
VSDC
VSDC video editor helps users create amazing output with various visual and audio effects. It has a simple interface and an abundance of editing features, including motion tracking, masking, conversion tools, equalizer, and more.
iMovie
The iMovie software is designed for mac users to create cinematic-effect videos. You can download it on your device and benefit from automatic video-making with stunning features.
Video editing software for professionals
Once you master basic editing, you can try professional video editing programs with higher levels of editing features. Learn ins and outs of your favorite tool and generate high-quality content.
Adobe Premiere Pro
Adobe is a popular tool on the video editing market. It has an eye-catchy design, advanced features, and beautiful templates. With built-in tutorials, you'll learn fast and tackle any project. Download it for free and buy it after a trial period.
Lightworks
The Lightworks video editor is a decent option with powerful features. Users can benefit from an intuitive interface, detailed tutorials, and multicam editing. You can edit for free or buy a Pro version.
DaVinci Resolve
Advanced editors choose DaVinci Resolve for dual timeline, 8K editing, color correction, intelligent auto-editing, and other features for professional output. Download it for free and upgrade to the full Studio version.
Top video editing apps
Video editing apps allow entrepreneurs to create catchy videos on the go. Let's check out the top three apps for fast and easy video-making.
Vimeo Create
With Vimeo, businesses can easily create, edit, customize, and share stunning videos. It allows brands to tell their stories using advanced features, like auto-editing, facial recognition, filters, effects, licensed libraries, and over 2,000 video templates. You can use it for free or try Business subscriptions.
KineMaster
KineMaster is a go-to software with amazing editing features and an optional subscription. You can find over 2,500 downloadable transitions and effects, and blending options.
Videoshop
Videoshop is a user-friendly mobile software allowing you flexible editing. It works on your smartphone and offers many features, like an inbuilt library of sound effects, transitions, and filters. Download it for free and upgrade if needed. 
Klap
Klap is an AI short video creator that uses artificial intelligence to edit multiple versions of your long content and add subtitles for less than 10 minutes. It allows you to try all the functions one time for free, but then you have to choose from 2 paid options.
How to find the best free video editor
There are plenty of video editors on the Internet you can download for free. But you should consider some crucial aspects. Some programs offer free editing services requiring your card details. After a trial period is over, they charge payment automatically. Another important thing is data confidentiality, ads, and watermarks. A free editing tool may not be safe and distract you with annoying ads. Video-making software may provide you with free editing time, like 30 minutes or an hour, and then you have to pay for editing. So read carefully all terms and conditions to select the best free video editing program.
How small businesses can start using editing programs
If you're an entrepreneur selling products and services and willing to make your business more successful, you can start editing videos. Business owners can hire professional video makers, but it's quite expensive for small businesses. So a way out is to learn to create brand videos on your own. You can undergo courses on video editing or watch tutorials. Some video editing programs are so easy to use and have guides and explanations, you can make a good video effortlessly. The main tip is to practice, learn from experts and competitors and generate unique content with fresh ideas.
Create your business video now!
Now you can easily create a stunning marketing video for your small business! You know how to create a high-quality video of any type using the best tool. We wish you good luck and hope these tips will help you stand out and achieve success.