Invoicing is an essential part of running a successful business, helping ensure you get paid on time and can accurately bookkeep for payments and expenses. The advent of online invoicing software enabled small business owners to manage the invoices and payments they receive more efficiently. Online invoicing makes it easier for small businesses to keep track of their finances, save time and money, and get paid faster.
Let's explore the benefits of online invoicing for small businesses and see how invoicing software helps them mitigate typical invoicing challenges and brings the management of their payments to a new level.
Hop on reading to learn more about online invoicing for small businesses:
2. Different types of invoicing
3. Challenges of small business invoicing
4. Benefits of online invoicing for small businesses
5. How does accounting software help with small business invoicing?
6. 3 accounting software with killer in-built invoicing features
What are invoices?
We'll start by recalling some basics about invoices.
Generally, an invoice is a document a seller sends to a buyer to request payment for goods or services. An invoice typically lists the items purchased, the quantity and cost of each item, the total cost of the purchase, and any applicable taxes. Besides, it includes the customer's information, the transaction date, and the payment terms.
Invoices help business owners ensure they get paid for their goods or services on time and can track received and due payments. Moreover, they help inform customers about what they receive and how much they should pay for it, being a sales agreement between both parties on the terms and cost of services or goods provided.
To manage invoices more efficiently, a business owner might want to implement an invoicing system and keep invoices accurate and complete. It might involve introducing invoice standards across the company, using invoice templates or invoicing software.
Different types of invoicing
We usually call invoicing a process of creating, sending, and managing invoices. Invoicing makes a significant part of managing a small business. So, a business owner might want to approach it wisely to make the most of it.
Today, businesses mostly use three basic types of invoicing: manual, online, and e-invoicing. (The latter two fall into the category of digital invoicing.) Let's look at them in more detail.
Manual or paper invoicing
As it derives from the name, paper invoicing implies manually creating invoices, printing them on paper, and sending them to a customer by mail. Customers usually pay such invoices with checks or bank transfers.
It's a traditional way of invoicing that many small businesses still use, though it's the most costly and time-consuming. The cost of materials needed for printing and sending paper invoices, such as paper and printer ink, can be substantial. Besides, paper invoices are longer to process, and bank transfers might take days to fulfill, so you might want to provide for it in planning your cash flow. Paper invoicing can be highly error-prone, as it involves a lot of manual work. In case of errors, getting paid can take much more time than planned, as you might need to recreate and resend the corrected version of the invoice.
E-invoicing
E-invoicing, or electronic invoicing, is the process of digitally creating invoices and transmitting them electronically in a pre-designated standardized format. E-invoices contain structured invoice information that customers can directly import into their accounts payable system. E-invoices might also include a graphical representation of the invoice details.
E-invoicing usually implies having an invoicing system compatible with the customer's system. So you might want to consider it when starting to work with a customer. At this point, e-invoicing is usually more characteristic of larger businesses utilizing standardized billing/invoicing systems.
Online invoicing
Online invoicing implies creating and sending invoices to customers digitally. The simplest example of online invoicing is emailing a PDF invoice to a buyer – something like digitizing a traditional invoice. However, online invoicing is usually more sophisticated than that. It involves using web invoicing software to generate invoices, email them to customers (usually with an instant payment link), and easily record them in accounting.
Online invoicing is more convenient and less costly than e-invoicing, as it provides flexibility in choosing an invoicing system. There are plenty of online invoicing solutions on the market, and some vendors offer free options, making them accessible to small businesses in the early stages.
Challenges of small business invoicing
We'll drill into more benefits of online invoicing a little further. And before we get to them, let's look at why it might be critical for a small business to bother implementing an invoicing system at all and break down some most typical challenges small businesses face with invoicing.
The aftermaths of poor invoice management
Cash flow keeps a business alive, provided it's positive and well-managed. However, managing cash flow can cause a headache for small business owners. According to recent studies by QuickBooks, 69% fear cash flow problems. Moreover, 52% of the US small businesses lost $10K and more due to inefficient financial management.
And here's where the fears come into reality – 61% of SMBs struggle with cash flow. That hurts!
At this point, having good invoicing habits at your venture is highly recommended because the cost of not having them can be high. Poor invoicing management leads to:
A slowdown in sending invoices.
Having bad invoicing practices, it might take more time to prepare and send invoices and control the fulfillment of payments. As a result, it can cause a decline in potential cash inflows, hampering your business growth and putting you at risk of running out of cash.

Lack of control over payment terms.
This point logically flows from the previous one. The more invoices you create – the harder it is to control whether you receive payments on time. Also, despite difficulties in identifying and maintaining the status of the invoices, reminding your customers about the payment terms can be challenging. An avalanche of overdue invoices awaits you.

Increase in operational costs.
Serving that monstrous mechanism might be costly, right? And there's no actual difference between your time and your employees' time. Inefficiency costs money.
Typical challenges of small business invoicing
Apart from the overall negative impact of poor invoice management on a business's cash flow, small business invoicing can be challenging in many ways without having a proper invoicing system introduced.
A quick note. Speaking of an invoicing system here, we basically mean an overall approach helping invoice management, an elaborated set of practices, if you like. It aims to ensure that all company invoices are created according to set standards (to include all the necessary data) and sent on time, there's control over receiving payments and procedures on how to deal with overdue invoices, etc.
Let's look at the most typical issues small businesses might face:
Handling unreceived invoices

Let's face it – invoices might get missed. Whether you send them by mail or email, there's a chance your invoice ends up at the wrong address or in a spam box. The problem is, if you have, let's say, a 30-day payment term, you might not know about an invoice that went missing until it gets overdue or you stumble upon a discrepancy trying to reconcile your books at the end of an accounting period (or until a customer starts wondering how can they pay for the goods they received).

Failing to provide accurate invoice information
To ensure your invoices are paid without hold-ups, they must contain all the necessary information. Inaccuracies might happen, especially when you create lots of invoices manually. And while you might sort them out sooner or later, it affects whether you get paid for your services within your planned timeline. If the data customers need to process the invoices (like payment due date, for example) is absent, an invoice references a wrong purchase order, or a part of goods or services provided is missing, etc., they won't be able to fulfill the payment. This way, you'll have to wait until someone spots the issue and lets you know, so you can correct the data and send the invoice again. No need to say that inaccurate invoices might as well negatively impact your relations with customers.

Dealing with recurring invoices
Even if a business hasn't embraced a subscription model, there can be services provided that customers pay for regularly (weekly or monthly, etc.). That means you need to deal with recurring invoices, which can be effortful and time-consuming if you have more than a couple of such customers. And the workload might increase exponentially as the customer base grows. While recurring customers are generally good for your business, poorly handling recurring invoices might mess up your books and negatively impact cash flow.

Overdue invoices
The more invoices you send, the harder it can be to control their timely fulfillment. If you usually set up pretty long payment terms, like 25-30 days, you need to be ready to keep an eye on how customers stick to those terms. People can fail to pay you on time for many reasons. They might have forgotten the due date, lost, or even not received the invoice at all. And since it's you who bears the brunt of unpaid invoices, you might want to have a set-up procedure of checking due payments and reminding customers of them.
These are not all the issues small businesses might face with invoice management – there can be more, depending on the character of a business. While not all of them occur due to using manual or paper invoicing, going digital might help beat the most typical ones.
Benefits of online invoicing for small businesses (obvious and unobvious)
We've mentioned earlier that online invoicing is the most accessible type of digital invoicing for small businesses. Unlike e-invoicing, it doesn't require sticking to strict data formats (like EDI, for example), which makes the choice of invoicing software way wider to comprise more affordable and even free solutions. At this point, implementing online invoicing can be beneficial for small businesses. But it's not a single advantage. Let's look at some more obvious and unobvious pros of online invoicing.
Transparent, controlled, and measurable cash flow management
This is the most juicy perk you gain after moving from Excel/spreadsheets manual invoicing (heaven-forbid, if you are still creating paper invoices).
Imagine a well-organized system that allows you to:
Create new invoices in a few clicks;
Set up recurring payments for long-term clients;
Send custom notifications to customers before they paid or after the invoice is overdue;
Track the status of invoices and create profound analytical reports to manage your cash flow.
Sounds like heaven, but it is the reality to those who are already there. And you can easily become one of them and power your business.
Data cloud storage and 24/7 access from any point of the world
Using online invoicing software provides you with anytime access to your financial data securely stored in the cloud. Choose your customer and use its requisites to form a new invoice or check what is going on with the existing one. From any device. In any part of the world. Your business will be running with no strings attached. Isn't it a dream while you are sipping your cocktail in the Bahamas?
Significant reduction of time on manual operations
It takes 12 minutes, on average, to create an invoice. That includes manual data entry and correcting the occasional mistakes during the input and approval process. Using an automation solution, it might take you about 2 minutes per invoice – 6x times reduction.
Doesn't it look impressive?
Just think about how many invoices you can create in one hour and how much money you can save on manual operations. It's a win-win situation both for costs and productivity.
Increase in customer satisfaction
Since a business must maintain a stable and forecastable cash flow, you might want to be customer-centric. If you provide your customers with convenient means of payment, it will level up both your revenue and the customer's satisfaction rate. Don't let the customer think about how to spend their money on your product or service. The more obstacles are between you and payment, the fewer chances you get it. Online invoicing, at this point, helps keep it simple.
No more errors from manual processing
As previously mentioned, human errors are unavoidable during the manual processing of invoices. Add the time spent correcting them, and you get a total mess around your invoicing process. Automating invoicing and minimizing human involvement allows you to control this error factor, bringing it close to zero. Stop paying for others' mistakes.
Ability to operate with multiple currencies and languages
No matter how small a business is at the beginning, all entrepreneurs dream of going global. Online invoicing provides you with that solution in the early stages. Receive payments from any point in the world. Create invoices in the local customer's language. Get both money and satisfied customers. There's no other way to succeed.
How does accounting software help with small business invoicing
While there are many invoicing software on the market, you might want to consider not going with a separate one but looking first at what your existing business software has under the hood for invoicing. Implementing new software into your business management system can take a lot of effort and time, including that needed for research, software trials, and integration with the solutions you already use. So before you start gathering this puzzle, look a bit closer at your accounting software. It might be highly likely it already has the invoicing feature covering the needs of a small business. We'll guide you to some accounting solutions with in-built invoicing a little further. And now, let's go through some points at which accounting software can help small businesses with invoicing.
Invoicing automation
The invoicing feature in web accounting software can partially or fully automate small business invoicing, including the creation of invoices, sending them to customers, and receiving payments through payment links (of which we'll talk a little further). The level of automation available in some solutions can help exclude any human involvement in the process. It should be noted that some solutions might additionally charge you for invoicing but still you can find software with free invoicing included.
Ready-made invoice templates
Many accounting solutions offer pre-set invoice templates to comprise all the necessary information. Moreover, the software can automatically fill in the templates with customer and product data, minimizing the occurrence of mistakes.
Customizable invoices
Certain online accounting tools allow for customizable invoices, so you can add your business logo and any additional fields you might consider important. Those can be some sort of thank-you notes, etc., allowing you to turn your invoices into additional channels of customer retention.
Payment links to facilitate invoice payments
Payment links can be a great tool to help businesses get their invoices paid faster. Adding a payment link to your invoice will enable people to pay you with a click through a secure check-out page. Besides, payment links usually offer customers flexibility in how they want to pay for goods or services, providing a choice of payment methods (like paying with PayPal, an individual or business credit card, etc.) so they can always go with the convenient one. Some accounting software allows you to create payment links within the system and add them to invoices. Sometimes, you might need to integrate your accounting software with a third-party tool allowing payment link creation.
Automated application of payments to open invoices
One of the biggest challenges when bookkeeping for invoices is to control the payments and reflect them in the books, which can be tiresome and error-prone when done manually. Accounting software can go as far as to do it automatically: from synchronizing all your transactions between your payment systems and the books to identifying and applying payments to open invoices to closing them automatically in accounting. This way, you won't need to go through all your received payments, comparing them to the invoices open in your accounting and closing those manually, saving you tons of time and skyrocketing the accuracy of your books.
Custom notifications of due payments and overdue invoices
Many invoicing tools allow tracking invoice payment due dates and can send notifications about due invoices to a business owner or a customer, or both (probably, except for free invoicing solutions because they usually offer the most basic functionality). This way, they can help reduce the number of late payments or unpaid invoices. But some accounting software can also offer this convenient feature, enabling a business to profit from timely paid invoices without installing additional apps. You can set up various notifications to facilitate communication with customers about invoice payments and keep control of your invoicing. For example, you can make the software send an email to a customer kindly reminding them about the payment seven days before the due date, or you might want to inform both customers and yourself about invoices being overdue, and many more.
3 accounting software with killer in-built invoicing features
Now, as we drilled into how accounting software can help with invoicing, shall we make a short overview of the accounting solutions that offer the invoicing feature? Definitely. And as there's no equal software, some of them might provide just the most basic help with invoicing, while others can help put your invoicing to almost autopilot. So, depending on what you need, you can find a solution to fit the bill for you on the market.
Synder
Synder offers invoicing automation, enabling you to easily create and send invoices, receive payments through payment links, and apply payments to open invoices once received, closing them automatically. Moreover, with its Smart Rules feature, you can easily set up all the necessary invoice notifications using simple if-then logic. Synder can integrate the data from various payment systems – popular and less known (including PayPal, Stripe, Square, etc.) – and magically works for single and recurring invoices, as well as multiple currencies. So, wherever you receive your invoice payments, Synder gets you covered.
Learn more about how Synder can help your business (with invoicing and many more) by scheduling a free demo with one of our Customer Support specialists or explore Synder yourself with a free 7-day trial.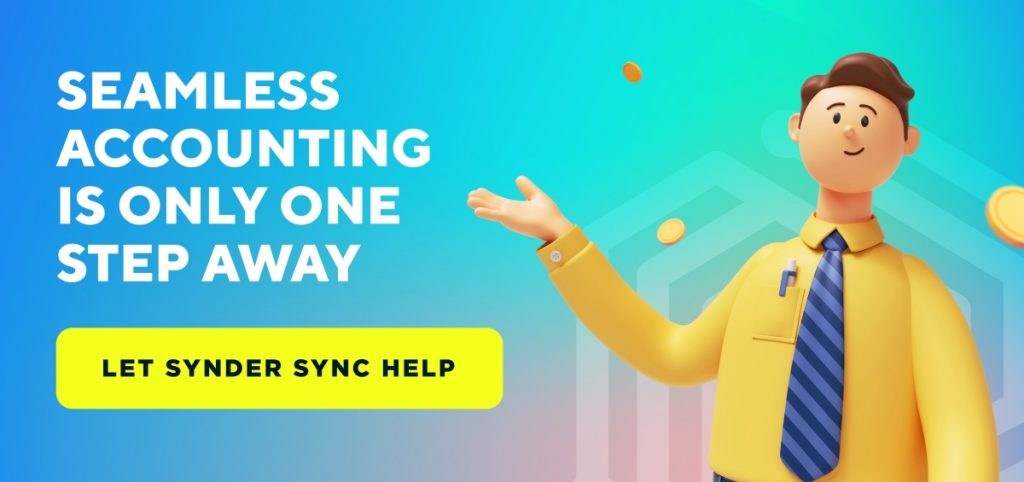 QuickBooks Online
This popular small business accounting solution features powerful invoice management options, such as the creation and customization of invoices with payment links, sending them individually and in batches, and scheduling invoice sending for regular clients. QBO allows for multi-language and multi-currency invoices, which can be a huge plus for businesses working with global customers. You can set up invoice reminders to keep track of the due dates and anticipated payments. Should you already be using QBO, it might be easier for you to manage invoicing in a familiar environment.
Xero
Xero accounting comes with a variety of invoicing options. The software allows for creating standard invoices or adding custom fields, automatically saving draft invoices to return to them later with any adjustments needed, and applying multiple functions to all invoices, such as Approve and Send. Users can easily navigate through invoices with the invoice search feature, allowing for quickly finding open invoices. Besides, Xero enables you to send e-invoices, so you won't have to worry about compatibility issues working with large clients that might be using e-invoicing systems.
Online invoicing: final words
While paper and manual invoicing remain a routine for many small businesses, digitization is here to stay, and you need to adjust. At this point, online invoicing can be a helping hand for small businesses to set up a reliable and scalable invoicing system to ensure hands-down invoice management and, more importantly, a dramatic decrease in late or unpaid invoices, which can positively impact the cash flow. Moreover, eliminating manual input, online invoicing is a more accurate option in terms of bookkeeping and accounts reconciliation, which can be a true virtue and a big thanks to you from your accountant in the long run.
Small businesses can easily embrace online invoicing by using invoice software or invoicing features of their accounting software. It should also be noted that – while we only described how accounting software can help with invoicing in this article –  you can also leverage the invoicing feature built in various payment systems (you might want to check the Square invoices software or Stripe invoicing to see if they could be a better solution for you). So, as you can see, going digital can be pretty much painless and smooth.