Today more and more businesses understand the virtue of going digital and enabling online sales. So it's time to reflect on the customer experience with purchasing your products or services online. The payment process is one of the cornerstones of successful sales, and you need to approach it wisely to ensure your customers have a good experience with your payment process.
While choosing how to handle online payments, you need to keep in mind a range of criteria and pick the payment method that not only satisfies them to the fullest extent, but will also comply with the accounting system you're using for your finances. This way, an accurately chosen payment method works in favor of not only your customers but your business as well.
Today we'll discuss why and how payment links became so popular and how to implement them into your business strategy as a payment method.
Contents:
2. Criteria for approaching the payment process
3. Main steps of payment link usage
4. 5 ways a payment link benefits your business
5. How to easily accept payments via payment link with Synder
What is a payment link?
Basically, a payment link is a payment method that allows requesting and accepting online payments from customers outside the traditional online store. It's usually powered by one of the popular payment systems, which ensures the security of payments for both merchants and customers.
A payment link is an effective way to increase your online sales, as it eliminates the need for customers to fill out long and tedious forms. Instead, they can simply click on the link and make the payment in a few easy steps. It offers flexibility in the ways of using it. Those can be an email invoice, social media business page, simple checkout pages on a website, or even channels in messengers – wherever you sell online.
Note: The best thing about payment links is that they're suitable for both B2B and B2C businesses.
Though many businesses often overlook this option, below, we'll give some arguments for it. So keep reading to know how a payment link can benefit your business.
Invoice vs payment links: the main differences
When it comes to payments, it's important to know the difference between an invoice and a payment link. An invoice is a document that is sent to customers for payment, detailing the amount due and payment terms. On the other hand, a payment link is a link that customers can click on to make a payment without having to enter any payment information. While both of these solutions have their pros and cons, the main differences between invoices and payment links are the convenience and speed of payment.
Knowing the difference between these two can help you decide which method is best for your business. Here are the main points to know about the payment link and invoice:
| | |
| --- | --- |
| Payment Link | Invoice |
| Tied to a specific product | Tied to a specific customer |
| Reusable | Not reusable |
Note: For businesses that need to collect payments quickly and accurately, using a payment link is the best option. These are the cases when you don't have an actual e-commerce website or when your sales channels are social media (Instagram, Facebook, etc.).
Payment links are more efficient, easier to use, and more secure than invoices. Furthermore, payment links make it easy to track payments and ensure that they're received in a timely manner. While invoices can still be used, payment links are a much more efficient and secure option when it comes to collecting payments.
Criteria for approaching the payment process
Before getting to the payment link option, let's take a closer look at the criteria you need to consider when deciding on building up your payment process.
Create payment process which is customer-friendly
First, make sure that you provide a variety of payment options. Customers should be able to pay with their preferred method, whether it's a credit card, PayPal, Stripe, or another payment method. Lengthy checkouts or inconvenient payment methods can make customers quit without making a purchase.
Make sure that your customers prefer to pay with a chosen payment methods
There are a variety of payment options available, and it's important to figure out which payment method works best for both you and your customers. For example, payments with credit cards have long become the most preferred method for online shoppers. And there's no surprise, as cards provide the simplicity of payments combined with solid security.
Check whether it fits to where you sell online
Today, a full-scale online store isn't the only way to sell your products or services online. There are plenty of other options that allow enabling online sales faster and easier (especially when you need to transform your business online as fast as possible) and won't require a command of technical skills from you. Social media is booming for brands today. They give better and faster access to the audience, which, combined with the inbuilt shopping features, can be a better choice to sell your products or services online.
Know how you're going to manage your online transactions
Selling products or services online, you need to provide for efficient management of your online payments. It's a significant part of managing your business, so you need to ensure that you're having a clear view of your finances and control your cash flow. It means that you'll have to ensure your online payment data is correctly reflected in your accounting books, no transactions are missed, and each part of a transaction belongs to the right category in the books.
Main steps of payment link usage
To ensure that you're getting the most out of your payment links, it's important to understand the main steps of payment link usage.
Step #1: Generate your payment link
The process to generate a payment link is straightforward. All you need to do is sign up for an online payment system and create an account. Once you're done with the registration, you can generate your payment link. You'll have to enter a few basic details, such as your name and the amount you wish to receive. After you've entered these details, you can generate your payment link.
Note: Some accounting software solutions, such as Synder, provide an option for creating your payment links.
Step #2: Agree the form details with the customer and the send payment link
The payment link you generate can be shared with your customers in various ways. You either share it on your social media, or even send it via email or text message. Or even keep your link embedded in a button on your website. Additionally, you can use the link to create a QR code that customers can scan to make the payment.
Step #3: Accept payments
This is a straightforward process, and all you have to do is follow the instructions on the payment link. Once the payment has been received, you'll be able to access the funds in your account.
Note: Make sure you manage and track the payment links you've embedded. This will help you monitor the status of the payments and ensure that the payments have been successfully completed. You should also keep a record of all the payments made through the payment link. This way you'll be able to analyze the payment trends and make sure that your customers and clients are satisfied with your services.
Contact our support team or schedule a Demo session to learn more details about setting up payment links in Synder.
5 ways a payment link benefits your business
A payment link is an innovative way of streamlining payments for businesses. It's a secure and convenient way of making payments, and it provides a multitude of benefits to businesses of all sizes. Now, let's directly drill into how a payment link can play in favor of your business.
Fast and easy enabling of online sales
A payment link allows you to launch online sales almost immediately, using your existing online presence.
For businesses that look at moving sales online, the effort needed for the transformation can often be the key factor greatly influencing the decision. It's especially true for small businesses that might lack the in-house technical resources needed to launch a full-body online store and implement a payment gateway there. Either the expenses on additional technical staff or the implementation time can scare out many small business owners.
So why not use what you already have? You might have a simple one-page website or a Google My Business page. And definitely, you have a business page on social media. But even if you don't, it can cost you just a couple of hours of your time to register a business page on Facebook or Instagram and start promoting and selling your products or services there.
Then you can easily add a payment link to any product or service description, or provide a payment link in your profile or Stories. The only investment needed is your time (bet it won't take you longer than a day).
Flexibility in choosing sales channels
You can insert a payment link right in a promo message on WhatsApp (or whatever messenger you use in your marketing activities).
Though social media is a great sales channel, you may not limit yourself to them. Many businesses use messengers to sell their products and services. However, their power is still underestimated. Messenger-based sales are an actionable strategy that's worth trying. Especially now, when the use of messengers rocketed.
Better sales with the customer-friendly purchasing process
A payment link can drastically simplify the checkout and thus, prevent abandoning purchases.
The long checkout process is one of the major reasons for purchase abandonment in retail. No matter where you sell online, giving your customer the most convenient and simple way to pay for your products or services can increase the likelihood of a sale. With a payment link, you allow them to pay in a couple of clicks and by a credit card (that is the most preferred way of online payment in the US).
Highly secure payments
With a payment link that's powered by an online payment processor, you can ensure the highest level of security for both you and your customers. Today, online payment systems implement multi-layer security measures to protect the financial data of merchants and their customers. Besides, credit cards also come with solid security measures. At the same time, a payment link doesn't require much time and technical skills to implement like a classic payment gateway.
A comprehensive view on finances
A payment link is a payment method that may come with a finance management system behind it. Some of such systems can integrate with online accounting solutions. It allows you to not only see all your transaction data in detail but also bring it instantly into your books, which frees loads of time eliminating a great deal of manual work.
How to easily accept payments via payment link with Synder
When using Synder, you can set up a simple checkout page (for Stripe/Square) right in the app and generate a payment link for it (and a code that you can use to embed the checkout to your website). The link can be used to receive online payments with credit cards on any sales channel that you might be using. These include social media platforms, messenger apps, emails, and definitely, websites.
A setup is simple and literally takes a couple of clicks. Here's the video that explains the process:
Moreover, as Synder easily integrates with both online payment systems and accounting solutions, you'll have all your transaction management automated. In a nutshell, the flow looks as follows:
A customer pays for your service or product via the payment link.
The transaction immediately appears in your Stripe or Square account.
Synder takes this transaction with all the details and imports it into your QuickBooks automatically placing all the bits of the transaction (such as processor fees, taxes, etc.) in the right categories.
And all this goes on in the background, with no need for any further manual action from you.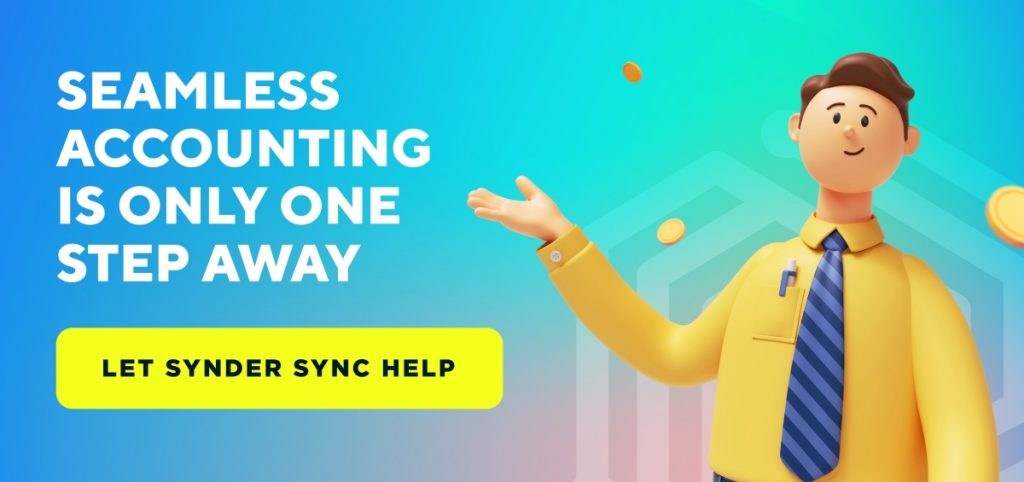 Payment link: Is it worth trying?
The answer is a resounding yes! In today's digital world, payment links offer businesses a fast and efficient way to accept payments and ensure the secure transfer of funds. Payment links are convenient, secure, and can be used to make payments from anywhere in the world.
Today, online sales aren't just an option for small businesses, but one of the best practices and a means of diversification of sales channels. A payment link can help you enable online sales really fast and in the most efficient way. With payment links, you don't have to worry about setting up complicated payment gateways. All you need to do is create a payment link and share it with your customers. This makes it easier for your customers to make payments and saves you time and effort in setting up payment gateways.
Have you tried using a payment link? What do you think? Feel free to share your opinion in the comments.