We're living in the era of Instagram, social media has become a fast-growing and promising strategy that allows your small business to find more customers and increase brand awareness. 83% of a whopping 1 billion Instagram users worldwide discover new products and services on the platform. It means that now you can use an Instagram page for sale and get access to a great number of potential clients.
A few years ago, Instagram was just a platform for communication, photo sharing, and news exchange. Now it's a 100% business network – you can book a table at a restaurant, buy airplane tickets, purchase a new dress, and much more. 200 million users check out at least one business profile each day.
The numbers are astounding and make more and more businesses test Instagram and its reach. Learn how to easily grow your small business on Instagram and make it profitable.
Contents:
1. How to start an Instagram business account step by step
2. What's the difference between personal and business Instagram accounts?
3. What are the main goals for Instagram business?
4. Tips for Instagram business growth
How to start an Instagram business account step by step
Instagram provides its users with two account options: a personal account and a business account. The latter option is perfect for an aspiring small business. If you want to sell real products or services on Instagram, the first step, of course, is to create a small business account and connect it to your Facebook page. Let's look at the steps you need to make when creating an Instagram account.
#1 – Set up your Instagram profile
Setting up a profile is an obvious step that still needs to be paid attention to. Creating an Instagram business account doesn't differ from creating your personal account on the first steps. All you need to do to turn an ordinary account into a business account is just make a few more clicks in the settings. Do the following:
Download the Instagram app on your device.
Sign up to Instagram, add all required personal details.
Create your unique username and fill in the profile bio that'll be shown on your profile page.
As soon as you've created a personal account, you can switch it to a business account in the Instagram settings.
Connect your account to your Facebook Page (if you don't have one, Instagram will suggest to create a Facebook page automatically).
Choose your Instagram business category and update the contact information (it'll be displayed on your Instagram account page under your profile bio).
#2 – Optimize your account
Optimization of your bio and all the links that are shown in your profile is a really important step since it's the first thing potential customers see when coming across your Instagram business account. For now, Instagram has more than 200 million active business accounts so you need to do your best to catch the attention of the Instagram users.
But how? You have only a couple of seconds till the customer decides whether they stay or leave.
Try these tips:
Be straightforward. What are you selling? To which countries are you shipping? Brainstorm about the words that describe your business and products best and start creating your bio from them.
Point your geographic location. That way your Instagram business account will appear in the search results not only based on your products and name, but also based on your and customers' location. In fact, the posts that include a geo-location receive nearly 80% more engagement than posts that don't.
Put the link to your shop in your bio if you have it – the users might not scroll down till the actual posts or guides on Instagram profile, but the link to the landing page will be right in front of them as soon as they visit your profile.
Remember that you have only 150 characters to describe your brand in your profile and make people interested in it. You can use line breaks to organize your bio and emojis to make it more attractive.
#3 – Plan your content
To produce the best results, you need to follow a particular strategy for social media content publishing. Create a plan and decide how much you want to publish on Instagram within one week: posts, stories, reels, etc. When making the first steps, you can try different options and combinations to see which one works best for you. Your main goal here is to stay connected with your followers and potential customers who'll find your Instagram business account through the search panel.
For example, the Social Media Industry Benchmark Report shows that on average business owners across all industries create 4 posts per week. You can create your future strategy based on this. With more interactions, you'll be able to see the performance of your followers and identify the best time for publishing. However, as the research shows, the best time of the day to do it is from 10 a.m. till 11 a.m. or from 8 p.m. till 9 p.m.
📌 Note: The most popular video content on Instagram is "How to" tutorials.
Voila! All the Instagram business account settings are done! Now you can start selling your products and grow your audience by engaging with your potential customers.
What's the difference between personal and business Instagram accounts?
Instagram has lots of useful features that'll help you grow your target audience:
Detailed statistics on posts, stories, advertisements;
Full information about your followers;
Possibility to add your email address, location, and phone number to facilitate the communication process for potential customers;
Communication with your followers directly through Instagram messages;
Comments and interactive stickers posting;
Paid promotion of posts;
Access to the Instagram Shopping feature and calls to action.
Moreover, with an Instagram business account, you can check the most popular days and hours among your audience when they're online. You can find this data in the Insights. It'll help you choose the best time for publications to get the biggest organic reach.
What are the main goals for Instagram business?
Setting business goals and a strategy is an essential part of a successful Instagram business. If your profile and feed aren't unique and attractive for users, it'll be difficult to boost sales. You need to have specific and measurable goals with strict deadlines, as well as a short-term and long-term Instagram strategy that may be different from your general business strategy.
You need to make sure your goal is something you want and, most importantly, can accomplish. You might want to reach 5,000-10,000 followers, acquire a valuable business hashtag or become an important part of a community. Whatever your goal, it's essential that it should be realistic and attainable for you to move in the right direction.
Instagram is a special place for business owners. Customers are typically more likely to follow and see your posts if you have a real reason for being there.
You can set such business goals as:
Increase sales;
Grow your audience;
Improve brand loyalty;
Increase brand awareness;
Grow traffic;
Establish business partnerships.
These are the most common goals that any Instagram business owner can adapt to their particular situation and business standing. However, when you're just starting out, it's better to stick to one goal, and if it doesn't seem to work for you, try another one.
It might be a better idea to pay attention to one of the four main areas of focus:
Awareness: this path includes tracking the growth of your followers, posts impressions, usage of hashtags and how the audience is interacting with your publications.
Engagement: this one is based on the engagement rate growth (i.e. the number of likes and comments under your publications) and the growth in sharing your content.
Conversion: this goal is based on such metrics as the click-through rate and bounce rate, as well as the paid ads.
Customers: this one includes metrics connected with the customer behavior, such as retention, repeat customer rate, etc.
Once you've decided which direction suits your business best for now, you can start implementing all your strategy ideas. With so many options to choose from, we've selected a couple of the HOTTEST trends and tips for growing your Instagram business that you can use. Keep reading!
Tips for Instagram business growth
Instagram is an important tool for any business that operates online. It's a way to reach potential customers and connect with them. However, many people don't know how to use Instagram for their business. Some examples of how to use it are posting customer service updates, sharing new products, serving as a showroom of sorts, or using it as a marketing vehicle.
But how do you create and manage a successful Instagram account? Here are some tips for starting a small business on Instagram that'll help you be more visible on the social media platform.
Know your customers
Define your target audience. You should highlight 2-4 main Instagram business categories of your audience and describe their full profile (gender, age, interests, hobbies, profession, location, social status, average salary, and so on). It'll help you optimize your advertising on Instagram and create a better small business promotion.
To define your target audience, you can create a profile of your current customers, analyze your competitors' audience, check your social media analytics, and look for a decision-maker and supporter for your business.
As soon as you know your target audience, you can create a more in-depth content plan based on the preferences of your audience, unique design, and text style.
Learn the best way to advertise your small business on Instagram
You need to understand what you want to get from your Instagram small business account: do you want to sell stuff on Instagram directly or use it as the first step to contact potential customers? It depends on your product.
For example, it's easy to sell products on Instagram that are inexpensive and popular (food, cosmetics, clothes, art supplies, etc.). However, for expensive products, Instagram can only be a source of the first contact with customers. In addition, you can get known on Instagram to increase brand awareness, engage more people in your posts and stories, and boost the number of visitors to your website.
Use highlights for the showcase
Before scrolling down to the actual posts, the followers will take a look at the highlights that you have in your business account. For an ordinary person, the highlights are usually used as albums where they can store all the memories from Instagram. You should know that business owners are also able to create memory albums about their business.
So which highlights are the most popular among business owners?
After checking some of the most popular stores on Instagram, we've singled out the most widely used highlights:
About us – just general information about your business to get closer to your audience;
Backstages – lively content to show what's behind your posts;
FAQ – you can add here the information about the shipping and the delivery process in general, so the customers will know what to expect; or the information about what your products are made of, etc.
Customer reviews – the best place to share all the kind words from your customers! It'll help you gain more trust from the customers and also increase your engagement with the audience.
Visualize your Instagram brand in a feed
Make the most of all the possibilities Instagram provides its users with. Create regular, unique, and interesting posts and stories. Usually, companies make monthly content plans that include several posts (around 2-3 per week) and stories. All posts should have special visual aesthetics that'll distinguish your brand from other accounts. It can be an unusual color palette, templates, frames, etc. And it goes without saying that the photo content should be of high quality.
To grow your business on Instagram, you should also plan in advance the purpose of each post. Combine advertising, education, entertainment, announcement, and so on. It makes sense to combine posts with different goals to attract and engage more people. No one wants to follow an account that publishes only advertising posts about their products or services. People want to learn something new, relax and have fun on social media.
Try to make the most of Instagram by publishing not only posts and stories, but also carousels, reels, IGRV, and guides. Everything that's visually pleasant will catch the attention of the audience and bring you new customers.
📌Note: Instagram small business accounts can also create action buttons for followers where they can reserve a table, for example, or book an appointment. But pay attention that this feature is available only for Instagram partners' accounts.
Use A/B testing as a part of your business strategy
You have so many ideas in your head but don't know which one will work best? Well, you won't know till you try! The worst thing that can happen is that the results won't come up to your expectations. However, you can always try a different approach until you find the best option.
Here are some useful tips on how to run a successful A/B testing:
Choose the element you want to try different strategies for. It's better to try with one element at a time, not with the whole profile, otherwise you won't identify what works and what doesn't.
Think about the options you want to test (for example, texts under your images, or hashtags).
Post them and analyze their performance.
Leave the version which turns out to be the best.
After that, you can either try out other options or test these strategies with new elements.
Invest in Instagram business promotion
Promotion through other blogs and influencers is very effective, since influencers and opinion leaders are gaining mass popularity. It's a native advertising tool that lets people know about your product from other resources.
Try to find the most relevant Instagram small business accounts that match your target market – they might help you reach the right audience. They don't have to have millions of followers as in reality micro-influencers are even more effective. You can also invite influencers to become your brand ambassadors. Yet, despite all the advantages, influencers are very expensive and there are no guarantees that this collaboration will increase traffic.
One more method of promotion is advertising your Instagram business. You can create a campaign, choose your target audience, set up your goals (traffic, engagement, messages, etc.), and budget on your own to promote your posts or stories. Instagram and Facebook allow users to create ads on the platforms to increase organic reach.
Organize your Instagram business cashflow
There are many ways to analyze your Instagram business account, but there are some essential metrics to know. Between having the right hashtags, posting during the peak hours, and understanding the differences between follower growth and engagement rates, there are plenty of ways that your business can thrive on Instagram.
Once you receive the first sales, you should think about organizing your accounting. Online sales channels (Shopify, Amazon, eBay, etc.) are very profitable and effective. However, they require a special approach to bookkeeping and accounting. First of all, it makes sense to manage your regular payments.
Payment links are a great option if you want to optimize the payment process for yourself and your clients. With Synder Sync, you can generate unique payment links and share them with your customers. A nice bonus here is that you'll be able to manage the cashflow in your accounting system such as QuickBooks Online/Desktop or Xero.
Find out more about Synder Sync by signing up for a free trial or scheduling a demo with a specialist.
When your accounting is accurate and precise, you can track the results of your Instagram small business better and always stay on track!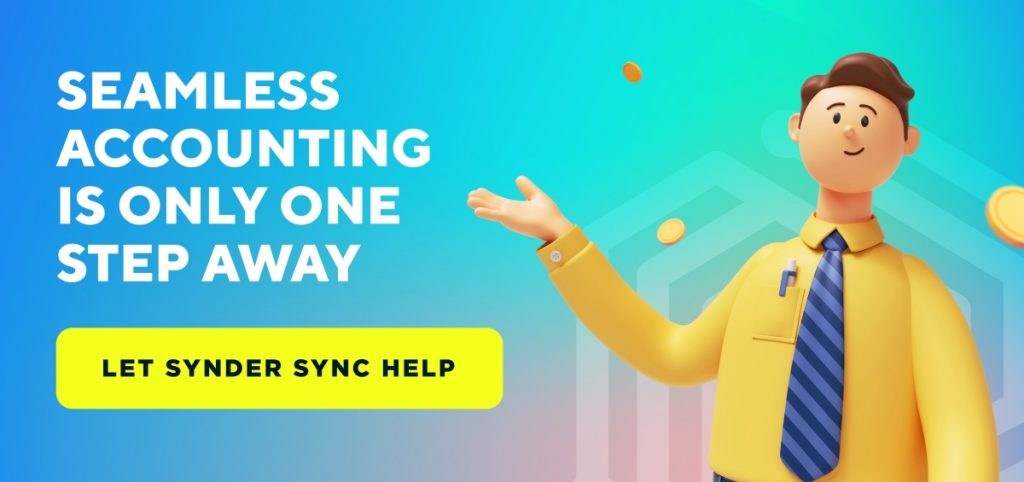 Key takeaways
Study your customers and create content based on their interests.
Produce the best ways of advertising your Instagram business.
Use all the tools Instagram provides you with (highlights, reels, posts, etc.).
Create a unique visualization for your Instagram business.
Try new strategies with A/B testing.
Work in collaboration with other business owners and influencers.
Enhance your accounting and use online tools to optimize daily payments.
Keep an eye on the financial results to improve your business strategy.
Conclusion: Is Instagram good for business?
The answer is a resounding YES! It's true that managing an Instagram account for a small business can be hard, but it's possible and has great potential. There are many different ways to promote your business on Instagram, but the key is to find a strategy that works for you.
Once you start using Instagram for your small business, you'll gain several benefits – you can expand your reach and use social media to market your products or services.
Also, with some extra effort, you can actually connect with your customers. You're not limited to using Instagram to market to people who already exist on the platform. You can share your own content too, like your company culture or interesting stories about your brand.
With the right strategy, Instagram can help you grow your business, increase traffic to your website, and even boost sales.
Do you have an Instagram account for a small business? Leave a comment below!