Expense management is a critical part of managing any business. The business needs to know how much money it can spend on products and services so that overspending doesn't occur. At the same time, it's important to remain profitable so that you can keep doing what you're doing. That's where expense management comes in!
If you already know what expense management is, great! This article will discuss some ways how your company can take advantage of tools to make expense management simple and easy. If you're unfamiliar with tools and practices, then let's jump right into it!
What is expense management?
Expense management is the process of recording and tracking your expenses. It's also an important part of business operations: if you don't stay on top of your expenses, it can be very difficult to make smart decisions about where you should spend money and where you shouldn't. Additionally, expense management helps you keep track of how much money is coming in versus going out—and this can help identify areas where you're losing money or making a profit.
Note: Want to know more about different types of expenses? Check out our article on SG&A or Selling, General and Administrative Expenses.
Advantages of expense management
There are many reasons to track your expenses judiciously. Your business must see where the money is going and also mitigate fraud. In order to make better decisions about how to spend money, your business will need the data related to all things spending.
A business can easily save money by identifying and avoiding unnecessary expenses, avoiding or eliminating fraud, and backing up their data in some way or another. Tracking your expenses may be automated, to avoid late fees by paying bills on time, and labeling or tagging specific kinds of expenses for filtering.
Expense management can be organized in many different ways. Here are some of the common types of people and programs used to handle expense management.
Spreadsheets
Spreadsheets can be used to manage expenses in a very simple, easy-to-use manner. They are great for small businesses because they allow you to track your expenses and make sure that everything is properly categorized. You can also quickly add categories for new types of spending as well as add logic to the spreadsheet so it does calculations for you automatically. Spreadsheets are also useful for comparing expenses from one month to another or even between years, allowing you to see how much money is being spent on each category over time.
Using a spreadsheet is the most common way people manage their expenses. Spreadsheets are easy to use and don't require any special training, so they're an obvious choice for beginners. Here's how you can use spreadsheets to track your income and expenses:
Create a list of all your bills (e.g., rent, groceries, phone bill) in the first column on the left side of your spreadsheet.
Enter each bill's amount in the second column on the right side of your spreadsheet (using Excel or Google Sheets). This will make it easy for you to see how much money goes toward each expense as well as how frequently each of these bills is paid every month/year/etc.
Accountants and Bookkeepers
Accountants and bookkeepers will use their professional knowledge from previous jobs in order to help keep track of business accounts. They may work at an accounting firm or be self-employed themselves, but either way they'll provide valuable guidance come tax season.
If you hire an accountant, bookkeeper and/or tax professionals, they might have industry specific knowledge on the right tool to use in your business. Be sure to find an accountant or bookkeeper that has worked in your industry and specializes or has software expertise and expense management software knowledge. For example, an accountant may be more expensive than a bookkeeper or tax professional but have the knowledge base and experience to provide you with more value for your dollar in your industry, because they've worked with numerous businesses like yours.
Also keep in mind that there are many different kinds of accountants: general practice accountants can handle your taxes; tax advisors can handle things like international taxation; forensic accountants specialize in fraud detection; management advisory firms help companies improve their overall financial performance and so on. When looking for help, make sure you are looking in the right place.
Expense Management Software
There are many different kinds of software available on today's market including Synder, Bex, Quickbooks Online, Divvy, Bill.com, and others. All of these tools are effective in tracking expenses because they sync with your accounting system and help you reconcile. In some cases, the attachments are backed up to your accounting system, and it's easy to set up approvals, policies, and much more.
If you're not already using expense management software, it might be time to consider it. Expense management software is a tool that allows businesses to more efficiently manage their expenses and make smarter decisions about how money is spent. In other words, it's like having an accountant in your pocket at all times.
The app will track your spending and help you stay on budget so that when tax time rolls around, you have all of your receipts ready to go. You'll know exactly where every cent went—and why it was spent there—which means less stress in March/April!
Note: Manage your expenses with Synder! Synder is an all-in-one source of truth for your business that provides you with instant analytics and reporting, including flawless expense reports featuring storage, platform fees, shipping, taxes, and much more. Connect your sales channels and platforms, and track all your expenses in one place. Get a guided tour of the app by attending a demo with our specialist, or see everything yourself by starting a free 7-day trial. Take the best of what automation has to offer!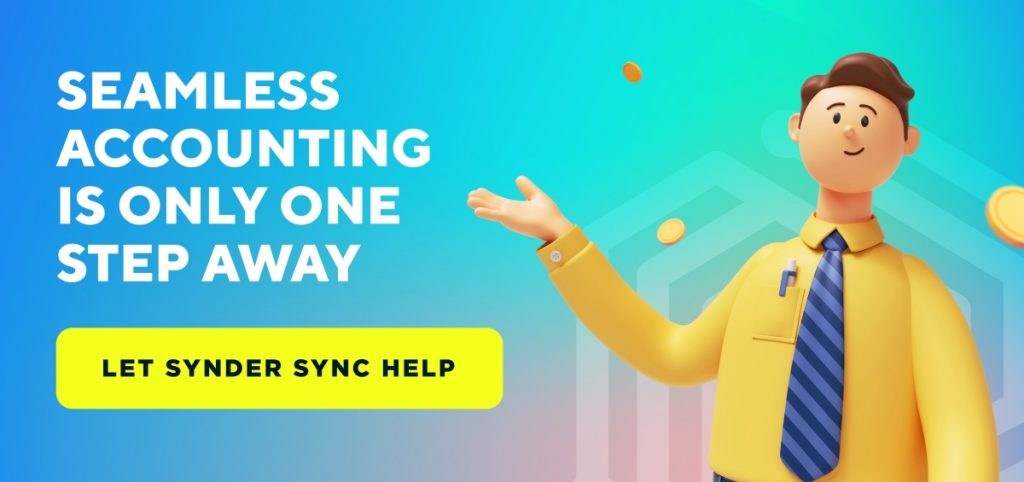 There are many benefits of using expense management software and some of these benefits are below:
Expense management is important in any business, but how you manage your finances isn't a one-size-fits-all approach.
Once you find the right solution for your business, it's essential to get the software implemented correctly, all users added, and outline and train your staff on any new policies or workflows. Expense management software makes this easy!
Software reduces errors in your accounting and record keeping.
When it comes time to choose a solution, consider what kind of expenses you want to track. If you have multiple employees who work at different locations or travel frequently between cities, consider using a mobile based app or a software with desktop and a mobile app as this allows them to enter data on their smartphone when they're away from their desk. This creates less paperwork for them in their daily routine and keeps everyone up-to-date with real-time information whenever they need it most – no matter where they are! If there are recurring expenses that are a fixed cost or rate, then look for software with automations like "Auto Pay" or recurring payments.
Wrapping up
Expense management is the most important part of any business, but how you manage your finances will be directly dependent on how your business operates. Find software and team members that embrace technology and automation and be sure to document new policies and procedures!