Overview:
Step 1. Connect Your Accounting Company
With Synder you are able to synchronize your GoCardless transactions (sales, fees, refunds) to a QuickBooks/Xero accounting company for one click reconciliation and detailed Profit and Loss. Any currency scheme on GoCardless is supported (as Synder supports multicurrency). Learn more about multicurrency feature.
Note: GoCardless lets you synchronize your sales and fees only when you get settlements for them. So you might not see several most recent transactions in the account, if they were not paid out to your Bank yet.
In order to start the integration please connect the accounting company first:
Click on the Plus sign → Add QuickBooks/Xero company.
Select the company that you'd like to connect.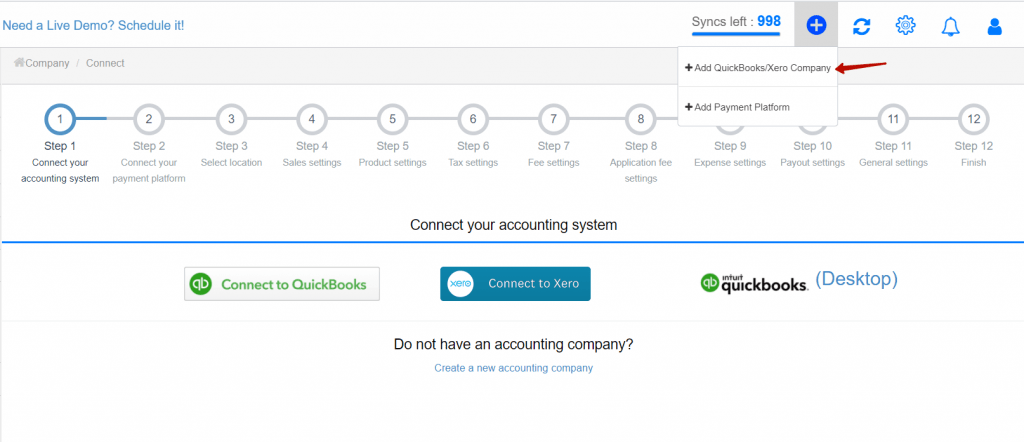 You will be taken to the connection dialog to grant permission for Synder to access your accounting company and then back to Synder.
Step 2. Add Payment Platform
Now you are ready to connect GoCardless to Synder:
Click on the Plus sign → Add Payment Platform
Select GoCardless in the dropdown → Click Connect.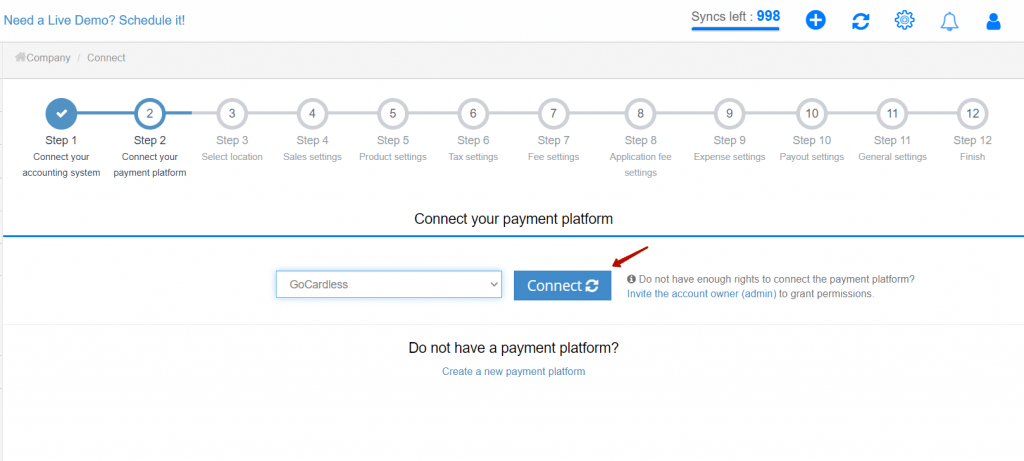 You will be taken to the GoCardless authorization page, and, after having granted Synder the necessary permissions, back to Synder.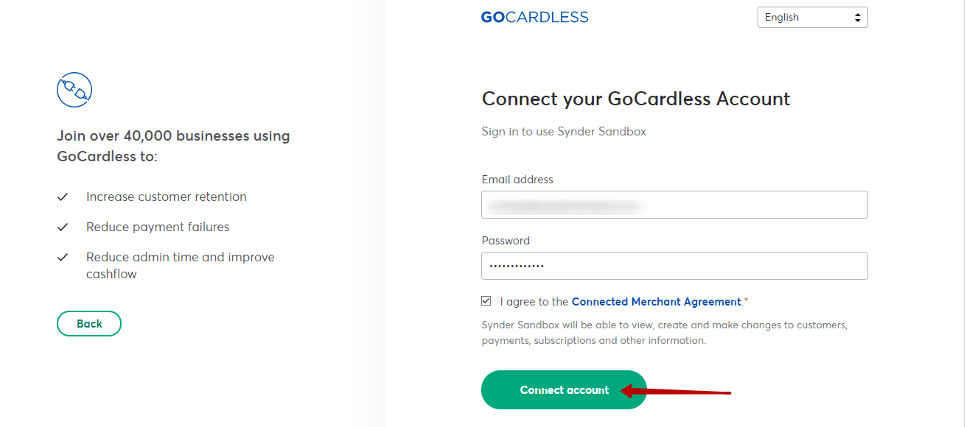 Now, everything that is left is to tailor the app settings.
Step 3. Standard Setup.
You will be presented with a popup window with standard settings that are used by most of our users. Please feel free to change the settings at this stage and don't worry: you'll be able to change them at any time later. Alternatively, you can choose to go step-by-step, changing the various settings on the spot.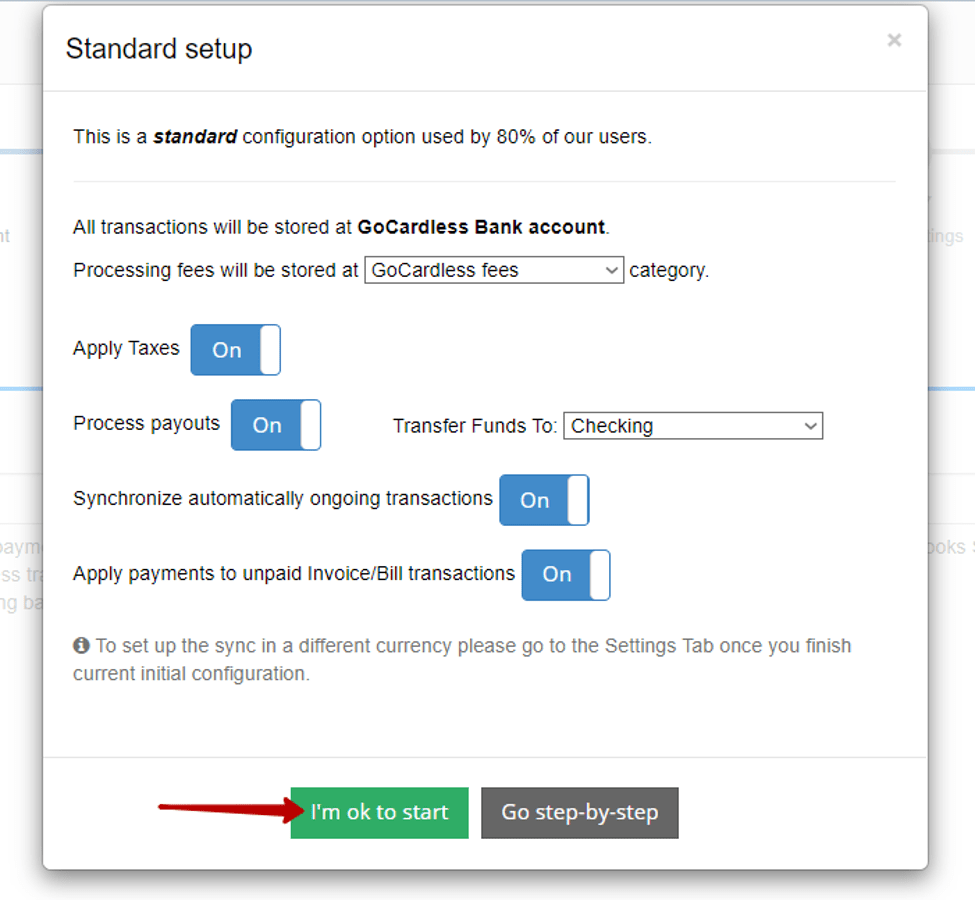 As for the settings the most important things to know are as follows:
Synder will create a clearing account called "GoCardless Bank Account" in your chart of accounts and all the individual sales, fees, refunds will be stored there, the same way your GoCardless stores money initially.
Once GoCardless makes a payout ( transfer of funds) to your bank, Synder will record the transfer for the same amount from the clearing account to your checking, which you need to select in the settings page for smooth reconciliation.
Check whether taxes are enabled here, this way you will make sure Synder is going to record sales taxes reflected in GoCardless to the proper tax fields in your QuickBooks or Xero for correct tax reporting. Learn more about the customisation settings in Synder.
Once you are done, Synder will automatically import 10 most recent GoCardless transactions and sync one of them to show you how it works.
Congratulations! You have successfully connected GoCardless to Synder.
Was this article helpful?