In order to simplify the reconciliation process in QuickBooks, we have introduced the Payouts feature available to any payment processor connected.
Enabling Payout synchronization in Synder allows you to automate syncing data for the payments you receive and the withdrawals you make from it into your checking account.
Select your checking account in Payout settings of Synder to get reconciliation-ready matches of payments and deposits in your For Review list in QuickBooks Banking, thus reducing the reconciliation process to 1 final step: your personal QuickBooks security check on already imported and matched data.
Enabling Payouts:
Select the organization needed at the top right of the page – – > Settings button on the left menu of the app – – > find payment platform (if you have several connected) you want to customize settings for – – > click on the Configure button.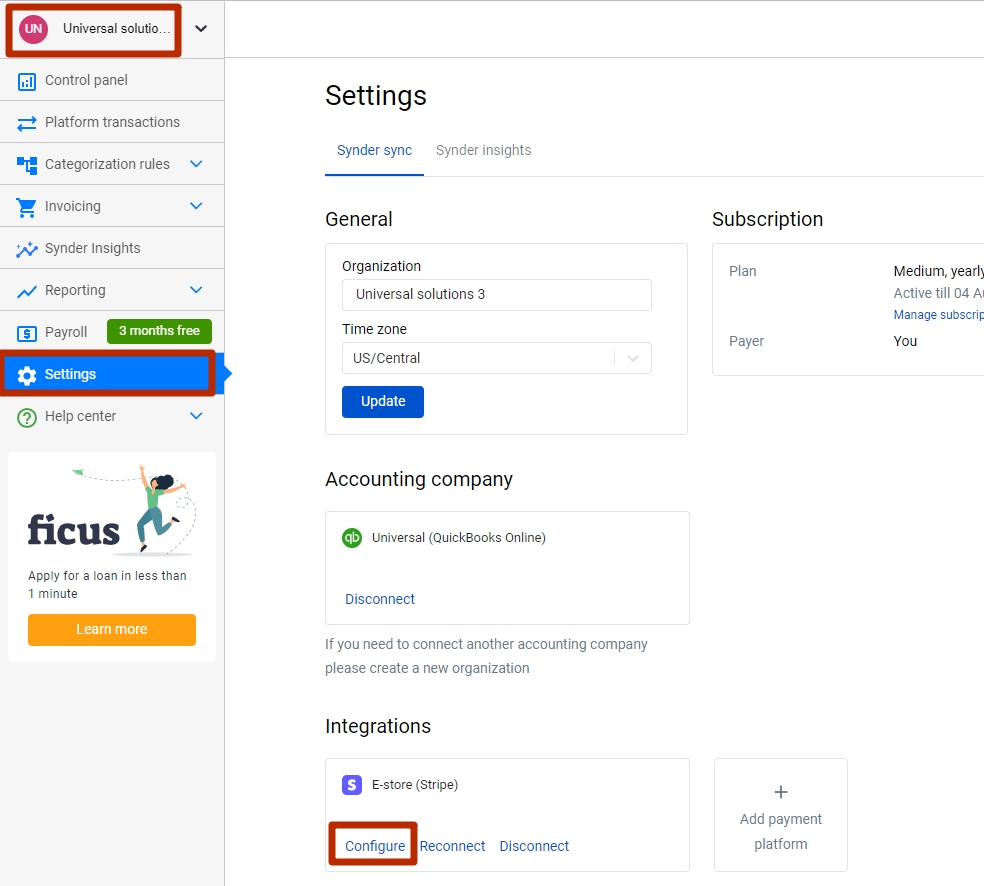 2. Go to the Payouts tab. Select "Yes" for the Process payouts. Select your Checking account into which you deposit actual funds from Stripe/Square/PayPal/Shopify/etc. in Transfer Funds To.
* Disclaimer: we strongly suggest to only use your actual checking account for recording payouts. Use a "Stripe/Square/PayPal/Shopify/etc. Bank Account" for synchronizing any payment platform sales and fees. Learn more about our suggested way to set up accounts.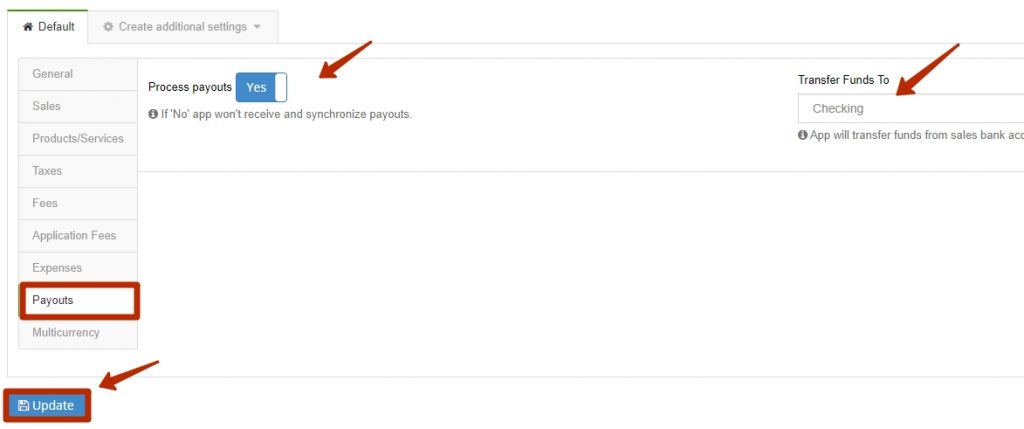 Learn how to customize your settings in Synder while connecting Stripe with QuickBooks Online.
Learn how to reconcile Stripe payments in QuickBooks.
Note: If the payouts setting was disabled, the app ignored Payout type transactions, so they are not in the transactions list. Synder will import automatically ongoing Payouts. However in order to get old payouts to Synder, please follow these steps:
Make sure the payouts setting is enabled.
Go to Import Historical Data tab on the left-hand side menu, and select the time frame needed.
Click Sync right away or Import for review.
Only after that, the Payout transactions will appear in the Transactions list in the app and will be available for synchronization.
Was this article helpful?