Buy Now, Pay Later (BNPL) payment options are becoming more and more popular nowadays. There are two reasons why it might be happening: in the times of economic downturn people want to have more affordable options to pay for their purchases, and credit cards are somewhat losing in popularity as millennials and Gen-Z customers either don't have or don't want credits. Whichever the reason, merchants realize the potential of these customers and try to cater the payment options offered both in-store and online to the preferences of this segment. With the popularity of e-commerce at all time high, no wonder e-commerce merchants actively seek to add this payment method to the list of available payment options, and Sezzle is one of the four most popular BNPL options at the moment, along with Affirm, Afterpay, and Klarna.
More and more stores accept Sezzle and today we will take an look at how Sezzle works for merchants, what benefits it offers, as well as how merchants can maximize the potential of the platform. Let's dive in!
Overview of How Sezzle Works for Merchants
Sezzle is a payment platform purpose-built for online sellers who want to offer their customers the option to pay for their purchases with an installment plan. Sezzle integrates with a variety of popular e-commerce platforms, such as Shopify, Wix, CommentSold, WooCommerce, Magento, and more. The platform mainly functions online, but offers the Sezzle Virtual Card that can also be used to complete in-store purchases with the help of Apple Pay or Google Pay.
The great thing about Sezzle is that it allows shoppers to purchase what they need without having to take out a loan or use a credit card. By breaking down each purchase into 4 equal payments with no interest, this hassle-free solution makes shopping more affordable and accessible for everyone. Not only does this give shoppers financial flexibility but it also gives merchants the assurance that their payments will be made on time.
Sezzle makes it incredibly easy for shoppers to select the payment option they prefer. With Sezzle, shoppers are immediately informed of their initial payment and any other payments due, as well as when they are due. The best part is that all payments are automatically scheduled, so there is no need to worry about logging in and paying a bill before the due date. When a shopper pays on installment, Sezzle deposits the money into your merchant account immediately. Plus, Sezzle takes care of all fraud and repayment risk, allowing you to process orders with complete peace of mind.
Want to get more time to focus on expanding your e-commerce business? E-commerce accounting can be easy and efficient! Try Synder and let the automation do the routine manual accounting tasks for you!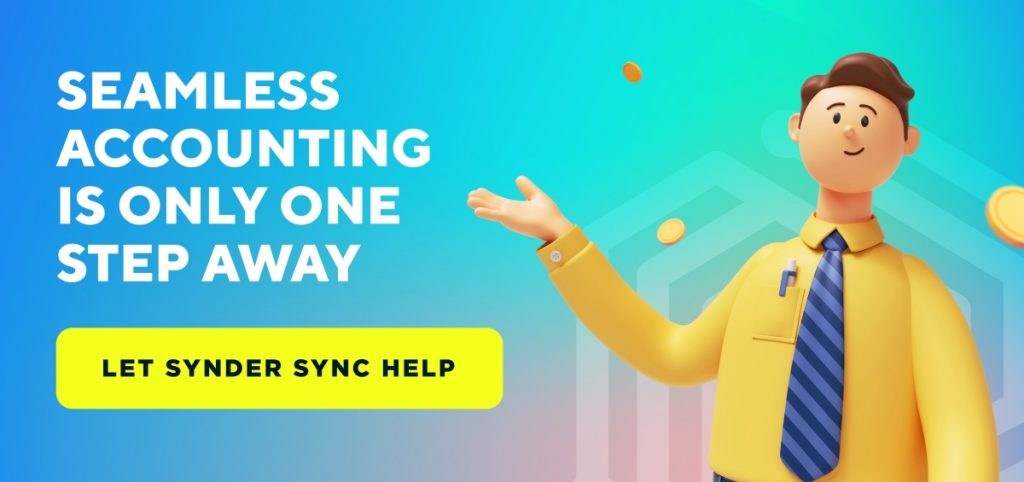 Why you need to consider Sezzle
Sezzle provides long-term financing for US-based companies with annual sales of at least $25,000 USD and whose orders range from $299 to $15,000. This is an exciting opportunity to extend your customer base, boost conversion rates and encourage consumers to invest in higher priced items via a single payment provider.
If you're a Limited Liability Company or Corporation (not a 501c3 non-profit organization) and have been in business for at least one year, Sezzle long-term financing is the perfect solution for you. It's an easy way to give your customers the flexibility of spreading their payments out over time, helping them to purchase more of your goods and services.
You will benefit from increased sales volume and improved customer loyalty. Plus, your customers will appreciate you offering an alternative payment method that helps them budget their money better.
Signing Up and Getting Approved
To get started with Sezzle, you'll have to go through a short application process.
First, you'll need to create an account and fill out a brief application form.
Once your application has been reviewed and pre-approved, a new "Business" tab will appear under the settings on your merchant dashboard. You'll need to provide some business information, such as your banking info and/or your tax ID. Sezzle will also want to know a bit about your business, such as your annual revenue and average order amount.
When you complete the form, Sezzle team will review your application again and turn on long term lending for your business, or ask for additional information if needed.
Note that in order to set up long-term financing on your website you must set up Sezzle's pay-in-4 core product set up, and enable Sezzle's dynamic widgets.
After that you can begin offering your customers the option to pay for their purchases on an installment plan.
Maximizing the Potential of Sezzle
There are a few ways that you can maximize the potential of Sezzle.
First, you should make sure that your products are priced appropriately so that you can make a profit after taking into account the cost of the installment plan.
Think about offering installment plans for products that are more expensive, since those are the items that customers are most likely to want to pay on a plan. You should also offer multiple installment plans so that you can appeal to as many customers as possible.
In addition, it's a good idea to run a marketing campaign to inform your customers of the new payment option. You can try to optimize your store by making it easier to find the information your customers need.
Finally, you should consider partnering with Sezzle's affiliate program so that you can earn additional money for every installment plan you sell.
Conclusion
Sezzle is one of the most popular payment options for online merchants, as it is easy to set up and offers a flexible payment solution that works well for both e-commerce stores and brick & mortar stores.
With Sezzle, both consumers and merchants improve their financial well-being because they are able to finance their purchases. Plus, it's easy to get approved for long-term financing on your business, and there are no credit checks!
For many small businesses, offering long-term financing is a great way to expand their customer base and boost conversion rates. By offering installment plans, merchants can increase sales, reduce the risk of potential customers not being able to pay for their purchases, get lower chargeback rates and fewer abandoned carts.