In 2023 even if you been living in the middle of nowhere, you must have come across various types of automation, starting from cookie-based advertising and automated bank notifications going all the way to stock markets and accounting automation. Almost every aspect of our lives , in some way or another, is influenced by digital automation.
Tasks we traditionally associate with the workflow of professionals in the fields of arts, technology, media, education, management, accounting, engineering or finance are already being carried out by automated algorithms and apps. An interesting point to be made here is that it doesn't mean that these industries will become obsolete. Quite the opposite. What we're witnessing is a marathon of change.
Whether you're a believer or a skeptic, let's take a look at what exactly digital automation can bring to the table for you and your business.
Contents:
1. What is business process automation?
2. What are the benefits of business process automation?
3. Disadvantages of business process automation tools
4. Best business automation software solutions
5. Is it worth implementing BPA?
What is business process automation?
Business process automation (BPA) is the use of software and technology to automate certain business processes. It enables organizations to streamline their operations, reduce costs, and increase efficiency.
Moreover, the BPA market is constantly growing – it's expected to reach 19.6 billion USD by 2026.
BPA can be used for such tasks as:
Order processing;
Customer relationship management;
Marketing;
Finance;
Payroll, and more.
Note: BPA doesn't focus on one single department. Business owners implement business process automation when they want to integrate all the existent applications and focus on the overall end-to-end process.
BPA is about improving the way a business operates. By automating certain processes, businesses can improve their operational efficiency and gain access to valuable data insights. It enables organizations to better manage their resources, identify areas where improvements can be made, and respond quickly to customer demands.
Business process automation software can be used in almost any industry, from retail to finance and healthcare. Automating processes, even when using applicant tracking software, can help companies become more efficient and competitive. For example, a retail company could use BPA to automate order processing and inventory management, while a financial institution could automate accounts payable and receivable.
Business process automation vs Robotic process automation
Robotic process automation (RPA) is a form of process automation that uses software robots or artificial intelligence (AI) to perform manual tasks. RPA is becoming increasingly popular in businesses as it can automate mundane, repetitive tasks that are usually performed by humans. In some ways RPA outstands traditional automation: the bots are trained to follow illustrative steps when traditional automation follows an instruction code.
More or less, both business process automation and robotic process automation have a similar purpose: to automate business processes in the most efficient and accurate way possible. However, there are some differences between the two notions.
| | |
| --- | --- |
| Business Process Automation | Robotic Process Automation |
| Strategic solution | Tactical solution |
| Focuses on automating multiple departments | Focuses on automating individual elements |
| Requires heavy IT support for coding and development | The bots record, train and act on their own |
| Best for businesses with frequently updating processes | Best for businesses with the processes that don't change often |
When it comes to process automation, both BPA and RPA have their advantages and disadvantages. BPA is better for businesses that need to automate more complex tasks and processes, while RPA is better for businesses with limited IT resources. Ultimately, the best choice for process automation depends on the particular needs and goals of your business. While both technologies can be effective, it's important to weigh the costs, capabilities, and complexity of each process automation technology in order to make the best decision for the company.
How to understand that your business needs business process automation tools
BPA implementation looks tempting even with some disadvantages. But how do you know when it's time to look at process automation? Here're a few signs that your business may need to invest in process automation:
If your business is experiencing a large number of manual errors;
if your business is experiencing lack of scalability due to manual processes;
If your business is dealing with large volumes of data;
If your business is dealing with an ever-increasing workload.
When evaluating if your business needs process automation, take into account all the processes you need to automate and be ready that its integration won't happen in the blink of an eye. Be ready to adapt and rearrange your business strategy.
What are the benefits of business process automation?
97% of organizations believe that business process automation is crucial for digital transformation. But why?
Business process automation is rapidly becoming a critical part of the modern business landscape. By automating time-consuming and repetitive tasks, businesses can improve efficiency and reduce costs while increasing consistency and accuracy. Process automation can result in a number of tangible benefits for businesses in the areas listed below.
Repetitive tasks process management
Let's say you recognize that you belong to one of the fields that are indeed rapidly changing.
Digital business advisors say that the best thing is to analyze how much of what you do on a regular basis is repeatable and in some way predictable.
Do you sell on an e-commerce platform? In that case, among the examples of repeatable actions in your area are stock replenishment or income reporting.
Do you run a construction business? Consider investing in virtual reality software for better project planning and budgeting.
Are you engaged in the hospitality industry? Automate the check-in process for your guests or think about replacing those worn-out change of towel reminders with smart sensors designed to lower your environmental impact, at the same time building customer loyalty.
Accounting
While there are industries that'll take longer to digitize, accounting is an area where you have to be digital. Among the first pros are security and backup. You need to have your most vulnerable private data backed up in the cloud if you want to avoid major unexpected issues. Another important point is that even if you still run a paper-based accounting practice, most of your data that needs to be processed by accountants already comes in from the cloud. Consider savings in terms of your time and costs that you can have simply by replacing manual double entries with smart integrations between accounting software and your e-commerce platforms, online payment systems, time-tracking applications, expense management apps and more.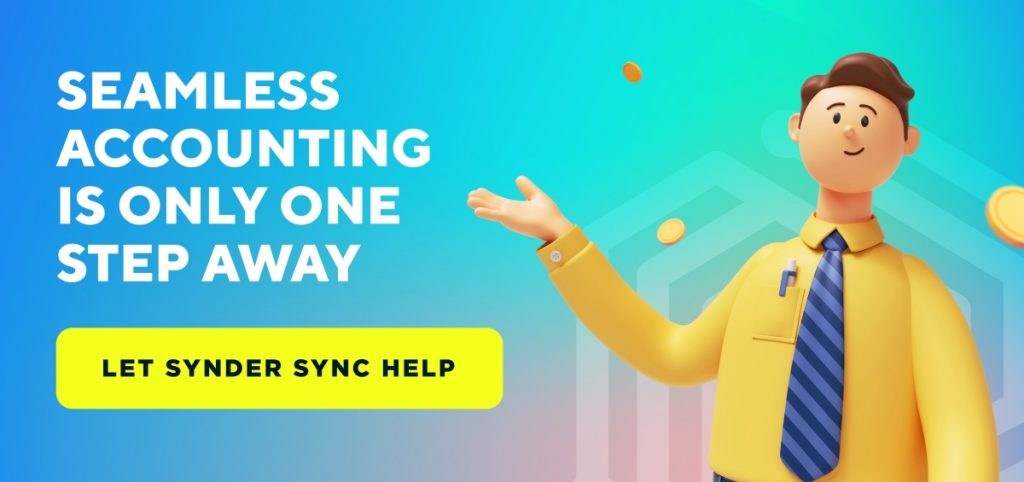 Work speed
73% of IT leaders point out that implementing BPA will save 10-50% of their employees' time previously spent on manual tasks. Business process automation is one of the most powerful tools you can use to make your workflow faster and more efficient. With process automation, you can automate everything from customer support to accounting, marketing, and more.
By automating such tedious manual tasks as data entry, invoicing, document processing, and customer interactions, you'll be able to spend more time on the important work that drives the success of your business. This will also allow your business to optimize the speed and accuracy of these processes, resulting in higher-quality outcomes.
Transparency
Every person running a business knows that with each new member of the team, and each new avenue you want to pursue, the complexity of your daily coordination flows grows manifold. This turns potential stepping stones into roadblocks, and automation is exactly what you need to deal with this kind of rising complexity. Utilizing corporate planning tools where each team member has clear frameworks of action and tasks ahead allows you to manage your growing team and benefit from your augmented skill set. Decisions are made based on objective reports and skilful data analysis and supervision turn into the accompaniment, creating an atmosphere of true mentorship.
Cost-cutting
Last but not least is the money factor. Every business wants to find ways where it can introduce painless budget cuts. Previously this often required hiring a very expensive budgeting consultant. Of course, even if you replace manual tasks performed on a daily basis by smart automated tools, you won't be able to do without financial advisors. However, their scope of work will drastically change, as will your employees' ability to perform more challenging tasks as well as their working environment, which will eventually save you hard earned dollars.
Disadvantages of business process automation tools
Even though business process automation tools became an essential part of many businesses strategy producing, like any other technology, this one also has some potential drawbacks. This can be a major obstacle for businesses with limited budgets, making them unable to take advantage of process automation benefits. That's why it's important to know about them before implementing business process automation software or when choosing the best option.
Lack in flexibility
Automated processes often lack the ability to adapt quickly to changes, meaning that businesses may not be able to respond quickly enough. This can be especially true if the process automation system isn't regularly updated.
Once a process is automated, it can be difficult to make changes to it or to adapt it to new situations. This means that businesses may be locked into outdated systems, unable to take advantage of new technology or adjust to changing market conditions.
Lack of human involvement
Automation can be used to reduce the amount of manual labor involved in a process, but this also means that fewer people are involved in the process. This can lead to a lack of understanding of what's going on and a lack of control over the process, meaning that mistakes can go unnoticed and problems can be difficult to resolve.
Moreover, process automation can create a sense of disconnect between employees and the customers they serve. Automated processes can reduce the amount of human interaction required, which can make customers feel as though they're not being heard or given the personal attention they need. This can lead to a decrease in customer satisfaction and loyalty in the long run.
Could be expensive for start-ups
In order to automate a process, a significant amount of time and money is often required. This can be especially true if the process is complex and requires a lot of data or specialized software. Additionally, the cost of maintaining and updating the automated system can be extremely high.
The prices rise depending on the particular tools you need, the amount of storage needed, the number of employees and departments and whether or not you'll need the updates for the tools. Like that, the final cost may go up to thousands of dollars.
Best business automation software solutions
The best business automation software solutions provide a range of features that are designed to streamline and optimize any business processes. This includes workflow automation, document management, business intelligence, customer relationship management, and much more. It's essential that the software is easy to use and can be tailored to the specific needs of a particular business.
Let's look through 6 business process automation software solutions you can implement into your business strategy.
Synder

Synder is a cloud-based lifesaver for businesses of all sizes who are eager to automate their accounting workflow. The software provides a wide range of accounting features such as reconciliation, reporting, invoicing, smart categorization, etc. To see the whole picture of your business performance, you can implement Synder Insight and Synder Sync together, which will allow you to not only take actions but to also observe and control through visual dashboards dedicated to different KPIs. Synder supports integration with such accounting software solutions as QuickBooks Online, QuickBooks Desktop and Xero.
Automating your accounting will save a lot of time (and sanity) for your accountant and bookkeeper during the harsh time of tax season. The interface is really easy-to-use, and it won't take you much time to understand the basic features. With 4.7⭐️, the software has been featured in G2 reports in the E-Commerce Data Integration, Accounts Receivable Automation, and Payment Processing categories.
Top features:
Historical data import without limitations;
No-code automated categorization;
Multi-currency management;
COGS calculation.
Best for: mid-sized to large businesses.
Test all the hot features to automate your accounting with Synder – create a free account.
Kissflow

Kissflow enables businesses to easily improve their business processes and operations. Kissflow is an innovative and revolutionary business process automation software. It's been designed to provide organizations with the tools they need to streamline and optimize their workflows. Kissflow offers an intuitive and user-friendly interface that makes it easy to create, manage, and track workflows. The software is cloud-based, so there's no need for organizations to purchase and maintain expensive hardware or software for their business processes.
With its intuitive drag-and-drop workflow builder, businesses can easily create powerful and automated workflows without any coding. With over 10,000 customers across 160 countries, it has 4.3⭐️ on G2.
Top features:
Document generation;
Collaboration tools;
Real-time process monitoring;
Process analysis.
Best for: small to large businesses.
Laserfiche

Laserfiche is an innovative business process automation solution that has been revolutionizing the way companies do business for over 30 years. This reliable platform is designed to help organizations capture, manage, store and distribute information quickly, easily and securely. Laserfiche provides a comprehensive suite of tools that can be used to automate business processes and streamline workflows. It's an ideal solution for organizations that need to automate and optimize their processes to keep up with the fast-paced business environment.
The platform is continuously updated with new features and tools, providing users with the most up-to-date capabilities to ensure their business processes are as efficient and secure as possible. The software has 4.6⭐️ on G2.
Top features:
Process automation;
Workflow mapping;
Document management;
Collaboration.
Best for: mid-sized businesses.
Nintex Process Platform

Nintex Process Platform is also designed to provide organizations with a chance to extend their process automation capabilities to other systems and applications. This allows organizations to create and manage workflows, forms, documents (including eSignatures) and reports across multiple systems, applications and services. In addition, the platform also provides organizations with the capability to integrate with other software solutions and cloud-based services, and includes a robotic process automation tool.
Nintex Process Platform also provides special training and certifications for its users.
With more than 15 years of experience, the software supports more than 10,000 customers across the globe every day and has 4.2⭐️ on G2.
Top features:
Integration with SharePoint's user interface;
eSignatures;
Both on-premise and cloud Deployment;
Robotic Process Automation.
Best for: mid-sized or large businesses.
Process Street

The software is designed to make it easy for you to keep track of your team's progress and ensure that all tasks are completed on time. It also allows you to assign tasks to different members of your team and monitor their progress. The software also provides real-time analytics and reporting so you can easily identify any issues or gaps in your processes.
Process Street allows you to create detailed checklists and workflows to ensure accuracy and quality of your operations. Process Street is a great way to automate your business processes and streamline your operations. It's an incredibly powerful business process automation tool that can help you increase efficiency, reduce errors, and improve productivity. The platform has 4.6⭐️ on G2.
Top features:
Real-time process monitoring;
Desktop application;
Task schedules;
Templates.
Best for: small, mid-sized and large businesses.
Appian

Appian is a cutting-edge business process automation solution that enables companies to rapidly design, deploy, and manage powerful process-based applications with an easy-to-use drag-and-drop interface.
Appian's BPA solutions are designed to be scalable and secure, ensuring that businesses can grow and innovate without compromising the security of their systems. This business process automation tool is designed to be flexible and extensible, allowing businesses to quickly and easily customize their applications to meet their specific needs. Now it has 4.5⭐️ on G2.
Top features:
Drag-and-drop interfaces;
Cloud, SaaS, web-based;
Low-code app development;
Third-party integrations.
Best for: mid-sized and large businesses.
Wrapping up: Is it worth implementing BPA?
The answer is yes, you'll definitely won't regret it. Business process automation can help businesses improve their efficiency by automating mundane and repetitive tasks. This means that employees can focus on more important tasks, and as a result they'll be able to complete them faster and more accurately.
However, it's important to notice that you need to choose the right solution wisely, checking all pros and cons together with the main features the software provides. Plus, it's essential to understand that embracing automation might not be easy at first. Any change is difficult. Any deep, far-reaching transformation means going out of the comfort zone.
But the pace of change enveloping the current business climate shows us that change pays off.