No one truly accomplishes anything alone, and no business operates without a lot of expert help. While you might be a great visionary when it comes to your Amazon FBA hussle – if you're running or in the process of building an FBA e-commerce business, Amazon seller tools are an important building block in the process.
Why Are Amazon Seller Tools So Important?
To build a successful business you need an amazing team around you. But is that all it takes? There are still aspects about managing a business that need extra (and expert!) attention, and that includes the right seller tools.
These tried and tested Amazon FBA seller tools will make your work that much easier. Whatever aspect of your Amazon business you want to focus on this year, there's a tool out there that will prove to be an invaluable resource to help you reach your goals.
Need accounting assistance? Or, are you looking to outsource your Amazon product research and build for a sustainable future? No matter what your particular business needs, these handy tools are a lifesaver. If you're looking for solutions in just about any and every part of your e-commerce ventures, check out these seven tools for Amazon FBA sellers that will help you build the business of your dreams in 2023. They're so useful that you'll quickly forget how you were able to operate without them in the first place.
1. Synder Accounting Software
Every small business needs a good accountant, and Synder's accounting software has everything you need all-in-one. Designed specifically with Amazon sellers in mind, Synder offers an e-commerce accounting software that connects all of your sales channels into one common ecosystem. You'll save so much time ($) as this tool can create reports in just one click, and that's just the start.
For your convenience, the invoicing software is specifically designed for online companies where you'll get reminders for all (automated) payment due dates as well as one-time and recurring invoices. Here's some of the other highlights:
Data synchronization (daily summary/per transaction)
Automated accounting and reconciliation
Instant analytics and reporting
Want to improve your accounting habits in 2023? You can find out more about Synder's services for Amazon FBA sellers here.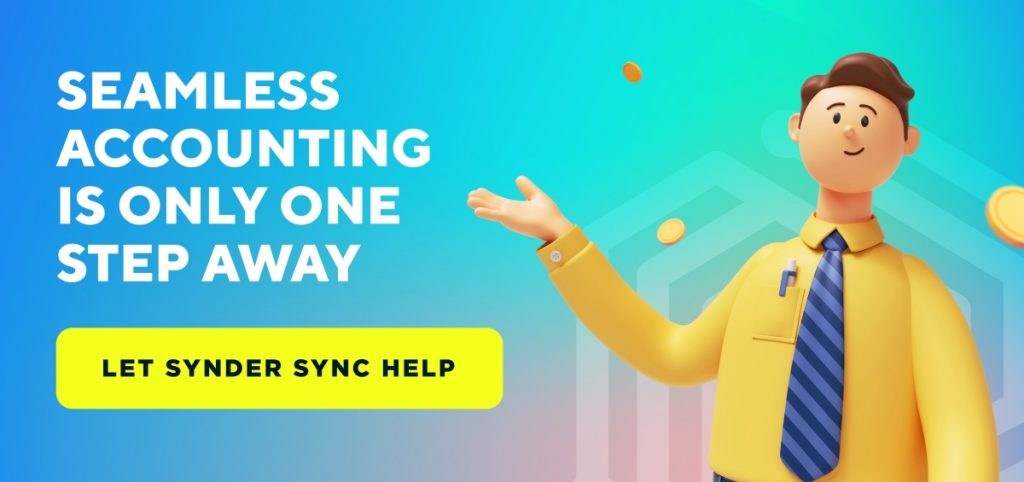 2. Getida
Have you ever overpaid for your FBA fees? With so many monthly costs that come with running an Amazon FBA business, it happens. And the thing is, these fees can really add up. Lowering your FBA fees is one of the best ways that sellers can stay on budget (because it can easily result in you spiraling into being over budget). This is why GETIDA's Audits and FBA Reimbursements tool comes into play.
This tool is so handy because they specialize in getting sellers any FBA refunds owed to them, and fast. Being a global leader in FBA audits and reimbursements, GETIDA's Amazon FBA seller tool is there to help you catch anything that you may have missed during your monthly reviews. The best part is that you only pay when you get paid back for your refund.
3. AMZBase
This is a free tool for FBA sellers available with Amazon that will make your day-to-day tasks as a business owner just a little easier. The tool is basically a search base, which you can use to easily find title descriptions, ASINs, and search for new Amazon products to sell.
Sellers can also use this tool to calculate their FBA fees every month, so that there's no surprises. It can also be used as a Chrome Extension for your convenience.
4. Mindful
Need to tweak your product listing optimization? If you've been in the game for a while, you know that your Amazon product listings require constant attention (i.e. updates). Well, to make things easier for you, Mindful Goods has developed a one-stop-shop type of tool for Amazon FBA sellers who need to perfect their product listings.
Mindful has curated their own Buy Now strategy to help their clients products really stand out and sell in the Amazon marketplace. Among other things, this tool focuses on the six essential pieces that make up an Amazon listing and builds from there.
Their product listing tool goes through the Buy Now checklist so that your products will be in sync with your brand and attract the customers on Amazon that you need and want.
5. Amazon Forecast
As an FBA seller (especially in 2023) you want to be ahead of the outcome, and this is where a tool like Amazon Forecast is needed. This Amazon seller tool is your ultimate automation software for your FBA business forecasting needs, and it will help with so many different parts of your business.
Because you have to keep up with seasonal demand when managing your inventory, some sort of forecasting tool is essential if you want to stay ahead (and in) the game. Amazon Forecast works as a machine-learning software which forecasts for all aspects of your business from product demand to financial activity to resource needs and more.
6. Gembah
This innovative Amazon tool for FBA sellers is product development done right. By connecting creators, designers, experts, manufacturers, supply chain experts and more through their tool, Amazon sellers can level up their product development process and get the support they need. How does it work? This seller tool meets your needs and where you are in the product development process. Don't know where to start when it comes to finding the right supplier for your FBA business? Gembah's got you.
When signing up, you can select and work directly with certain specialists as well as factories that fit your needs. All in one platform through Gembah's product development tool, you can manage the entire process from design all the way to fulfillment. Want to find out more? Check out their website for more information.
7. Mayan Ad Automation Tool for Amazon Sellers
Saying that the PPC ad game is a complex one is a bit of an understatement. Most businesses big and small outsource for their marketing needs, and investing in some PPC ad automation tool (that knows what it's doing!) will end up saving you a ton of time and help you up your profits in big ways. Mayan's PPC ad tool for Amazon FBA sellers is a growth automation platform that offers advertising optimization that's personalized for your business and brand – which is what sets them apart from the competition. Find out more about how this advertisement optimization tool works on Mayan's blog.
Final thoughts
There you have it, some of the best tools for Amazon sellers to up their game this year, from product development to accounting help and more.
We recommend checking out these handy tools if you haven't already, because once you have these tools doing the hard work for you, you can focus on other aspects of your business and build it for sustainable success in 2023 and beyond.