We meet here for the first time, but want this time to become as prominent as possible! The reason you are reading this may be that you are highly interested in growing your small business. And we are here to help you!
If you're starting a business and looking for tools to help you, there's a variety of digital marketing platforms, tools, and tips on how to use Google alerts to scale your business. You might have probably seen many lists with the tools, but it's been hard to choose the right one among many similar ones.
In this article, we would like to provide a list of marketing platforms following the PESO model, which is a good base for your marketing strategy as it allows you to develop your content step-by-step.
👉Shimmy Morris would definitely approve! 👈
What's PESO, and how does it work?
The PESO is a model created in 2014 by Gini Dietrich – a marketing and public relations specialist with fourteen years of experience – that aims at helping create and promote a company's marketing content efficiently.
The term PESO boils down to paid, earned, social, and owned media.
Paid media is responsible for the content that is paid for to advertise – best social media ads, sponsored content, google advertising, etc.
Earned media can be described as content about a brand that was created by other sources, while the shared media is responsible for social media content.
Finally, there is owned media, which is content created by a company itself. The owned media can be placed on a company's website or blog distributed in the form of online presentations, e-books, videos.
To promote your product, you have to develop good-quality content first. Then you can share it on your social media, as well as start paid promotion. To power business growth, it is critical to take into account all the aspects of a successful communication plan and its development.
Thus, by implementing marketing software following the PESO model, you can ensure that you reach your potential customers and get a higher conversion rate. If possible, you would ideally like to reach your target audience at each stage of their customer lifecycle journey. That is to say, each of the five steps of the buyer's journey moving from reach, acquisition, conversion, retention, and loyalty.
Let's take a closer look at the tools that fall into each of the categories.
Owned Media
To reach the right audience through media channels, the created content should deliver the right message. Owned media is anything that you own or have created for digital content marketing purposes. This could be on your company's website, self-hosted blog, or online videos and images. Thus, the company controls the message it sends and tells its brand story in the right way to reach the right audience. The tools below help to strengthen this message.
Tools for Owned Media: Content creation & curation:
1. Apester
Apester is a handy free tool for creating interactive content like quizzes, which can fulfill your content marketing with some fun and engagement. Apester distributes mobile-friendly interactive content, engaging your users while they read. According to Apester, these content formats drive significant increases in editorial and commercial KPIs, such as 70% more time on page, 400% increase in social shares of content, and up to 25% increase in revenue per reader.


2. Piktochart
Piktochart is a popular and easy-to-use tool for creating beautiful infographics, as well as other types of visual content like presentations and posters. Its drag-and-drop interface is really simple and the results look professional.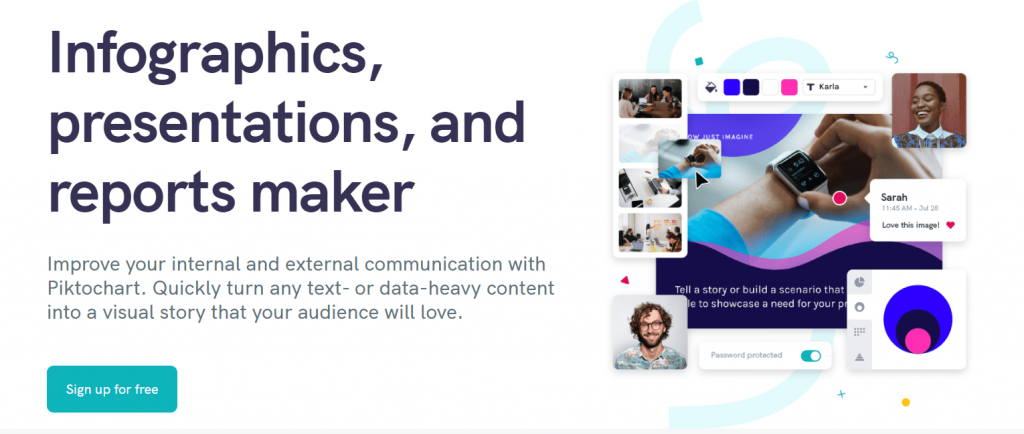 3. Powtoon
Powtoon is a free tool for creating animated marketing videos, explainers, animated infographics, or even videos and presentations that you can share internally within your business. The free account allows for videos of up to five minutes, with a watermark and outro.


4. Triberr
Triberr is partly a content sharing platform, partly an influencer marketing platform. If you're a blogger or content creator, you can use it as a platform to share content with a network of content creators, and join groups for specific interests and topic areas – think of it like LinkedIn groups.


Shared Media
Shared media is responsible for social media content. The company should invest time in maintaining a relationship with the audience in social media, as it creates a circle of loyal customers who spread the word about the brand.
Tools for social media: engage with your audience & analyze social media:
5. Socioboard
Socioboard is a social media management platform for businesses and brands, aimed at helping with lead generation, customer support, marketing and engagement. It allows connecting a range of accounts such as Instagram, Facebook, Twitter, YouTube and LinkedIn to manage them from a dashboard. The free version offers scheduling features, CRM and reporting tools for up to 5 profiles.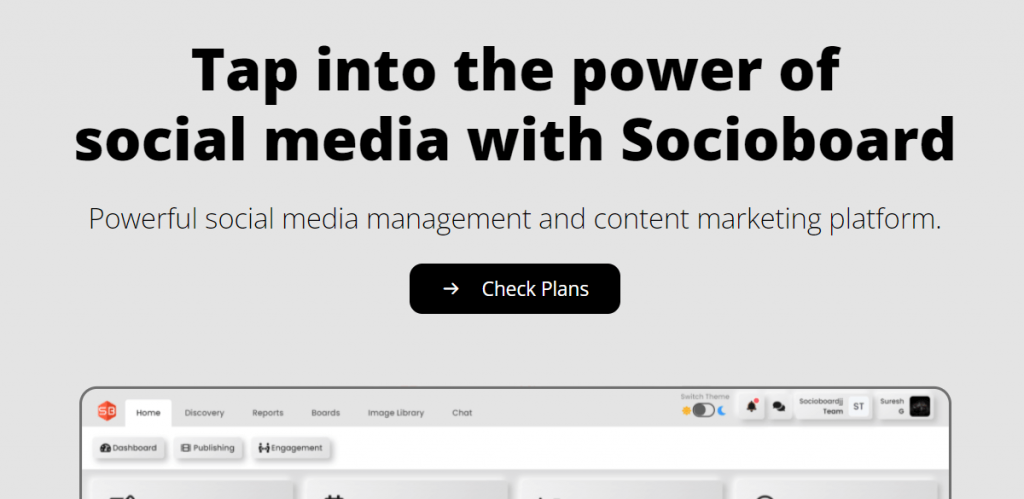 6. Hootsuite
Hootsuite is a widely-used social media management tool that allows you to manage and coordinate multiple social networks, schedule posts, track analytics, and keep tabs on certain keywords and hashtags via its 'streams' feature. Hootsuite also offers a powerful tweet scheduler, enabling users to efficiently plan and publish tweets across multiple accounts at optimal times. The free version allows you to connect up to three accounts, or you can upgrade to one of its paid accounts for more features.


7. TweetReach
TweetReach is a great tool for analyzing the reach of any username, hashtag or keyword, estimating how many impressions it has made and how many individual accounts have been reached. The free version only gives a snapshot of the past 100 tweets, so to get a more detailed analysis, you would need to upgrade to one of the paid options.


8. Sprout Social
Sprout Social provides a selection of free reports you can use to analyze various social media accounts, including Instagram, Twitter, Facebook and Google+. Even more in-depth is its Social Traffic Analysis, which works in conjunction with Google Analytics to give an overview of your site's social traffic, presenting it in a visual and easy-to-read format.


Paid Media
Having considered owned and shared media, now we can turn to paid media.
Tools for paid media: Analyze your paid advertising:
9. Google Analytics
Google Analytics is a must-have for any suite of analytics tools, and the best part is that it's completely free. Google's all-in-one analytics dashboard gives insights into different traffic sources, page views, demographics, SEO, social media, and much more information.
10. Synder
Searching for a Shopify accounting app? Synder is a great tool to get helpful insights on your sales, as well as to increase your customer loyalty. How does it help? You give it your trust, and Synder provides you with: automated reconciliation in no time, detailed reports, storage of all your transactions in one place, and the best results you've ever wanted.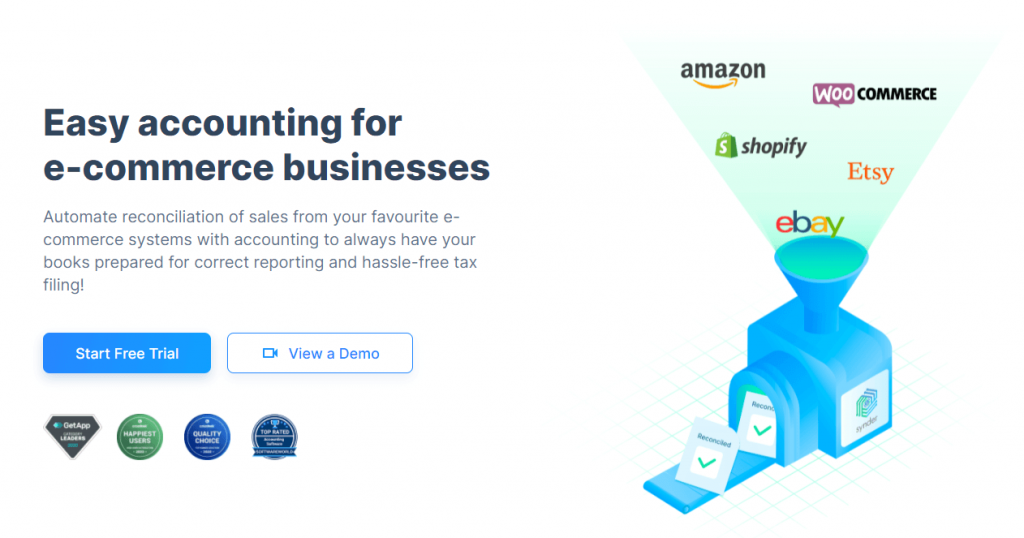 Earned media.
Earned media can be described as content about a brand that was created by other sources, while the shared media is responsible for social media content.
Tools for earned media: influencers discovery & outreach:
11. Upfluence
Upfluence is an influencer research and outreach tool that will help you find influencers, research them, reach out, and manage your campaigns. Once you've found and put together your list of influencers for a campaign, you can start the outreach process; to save time, you can create email templates to use across your campaign which can then be automatically personalized.
As for personalizations, you can make sure that every email addresses the influencer by name, and you can also automatically change any location references based on the influencer's location, and even personalize the brand value proposition. When your campaign starts, you can keep an eye on your progress and monitor responses and engagement.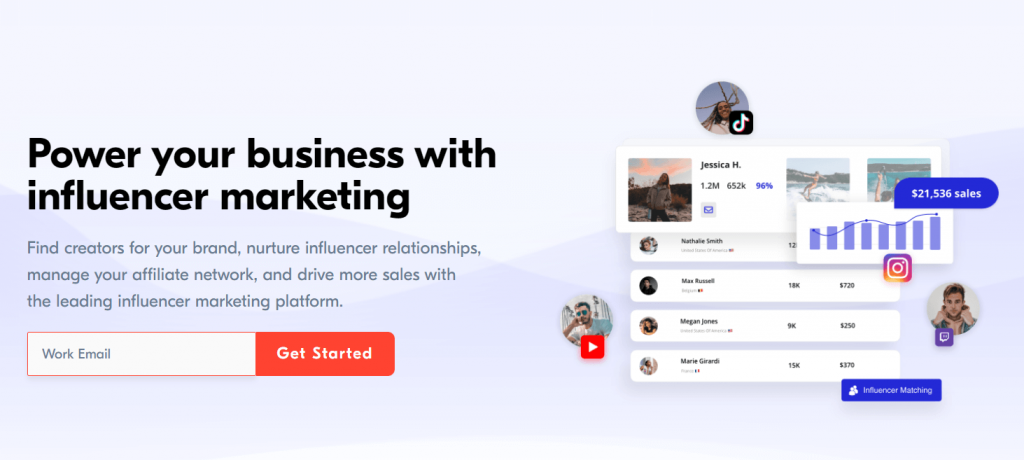 12. Buzzstream
Buzzstream is an influencer outreach and discovery tool. It allows you to browse prospect lists, add contacts, and automatically find contact information and metrics. You can use simple keyword searches to find influencers based on relevant content and get a full picture of their online presence.
You can also work with your own team, leave notes and tags for different users, upload different outreach emails to use, set follow-up reminders, see when someone reads your email and whether they clicked on any links and much, much more.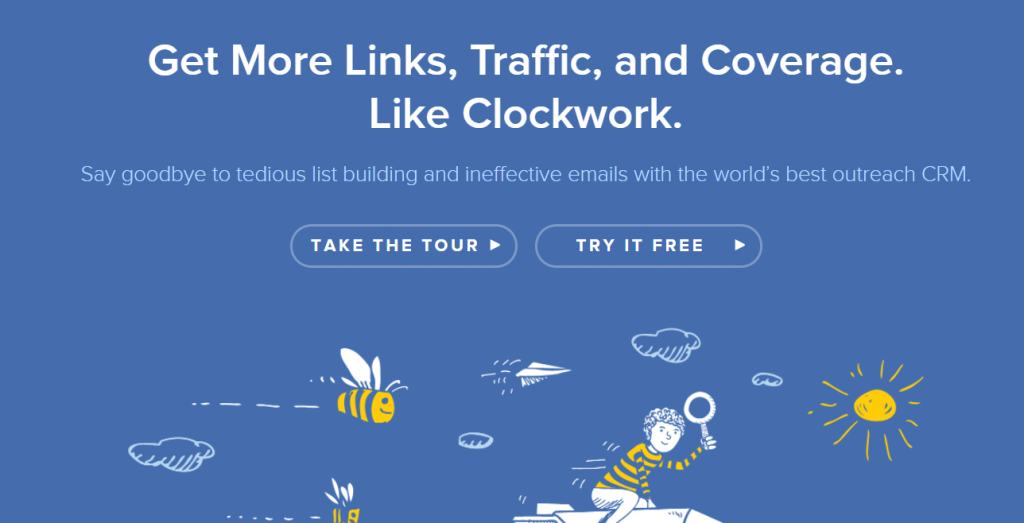 Wrapping up
A successful business has to always work on improving its marketing strategy, and the tools and techniques have to be deployed effectively and consistently. There are a lot of great free tools on the market that help you make the most of your marketing strategy. Besides, the tools that I mentioned above help develop a consistent strategy at each stage of your communication with your audience.