Overview:
Start connection from the scratch
If this is your first integration with Synder you would need to connect your Xero company first. There are 2 ways you can log into the app so 2 ways Xero can be connected to the app.
1. If you log in through Xero go to the App Marketplace tab on the left menu bar – – > Find app – – > Synder – – > click on the app and you will be redirected to the app's page – – > click on the Get this app button – – > select Organization needed – – > Allow access
Account in the app will be created as well as an organization for this Quickbooks company. Learn more about organizations in this guide [click here].
2. If you create an account in the app directly from the Synder website.
Create Organization where Xero and related payment platforms will be located.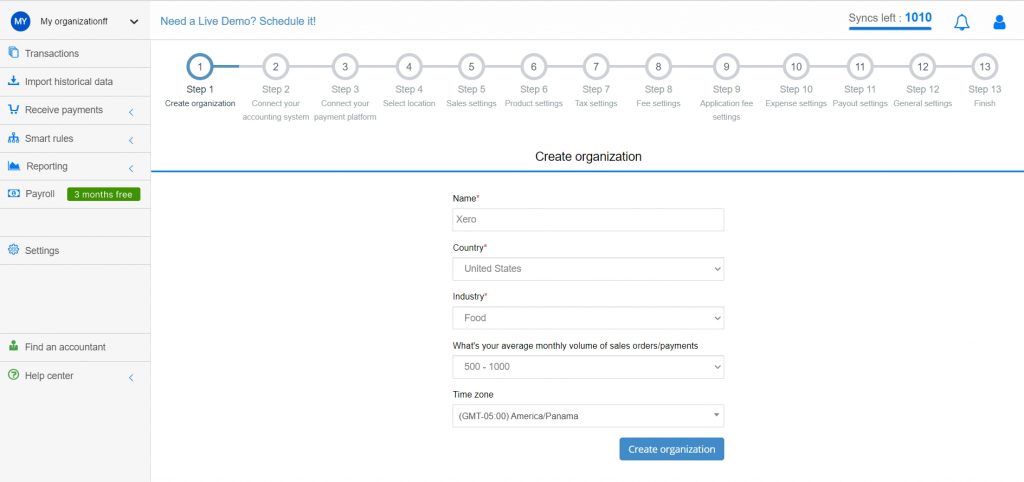 Select "Connect to Xero" – – > grant the permission

Once Xero is connected you will be on the step 3 to connect Payment Platform

Connect Pin Payments to already existing account
Now you are on Step 3 where you can Connect payment platform. If you already have your accounting company connected and you want to access this page follow the steps below:
1. Select Organization needed at the top right
2. Go to Settings on the left menu
3. Click on the Add payment platform button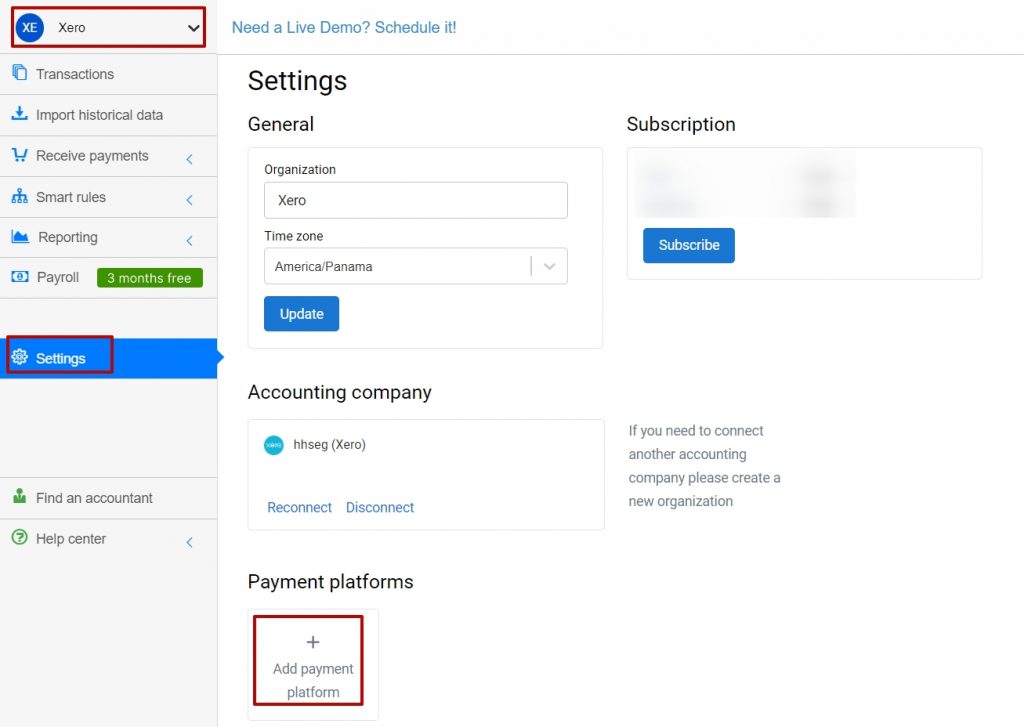 4. Select Pin Payments from the dropdown – – > specify your company name and Pin Payments Live API key (Secret) – – > click on the Connect button

After pressing on you will be redirected to the Pin Payments homepage to grant your permission.
One-click setup (preferred)
Now you have an option to go for the quick set-up option.
1 – I'm ok to start – Most of the users prefer this set of configurations for syncing their online transactions. You can adjust the most important ones right in this tab and click I'm ok to start and return to settings after if that will be needed.
The app will create a "Pin Payments Bank Account" in your Xero, it is a clearing account to store all your sales and fees in one place. Once Pin Payments transfers the money to the bank, Synder will also record a transfer from the clearing account to your checking account in your Xero for easy reconciliation. Make sure you enabled Payouts and specified there your checking account, then the app will do the bookkeeping for you in full.
2 – Go-step-by-step – You can choose Go-step-by-step and go through detailed configuration. Please check out how to customize Pin Payments settings in this guide for more detailed synchronization.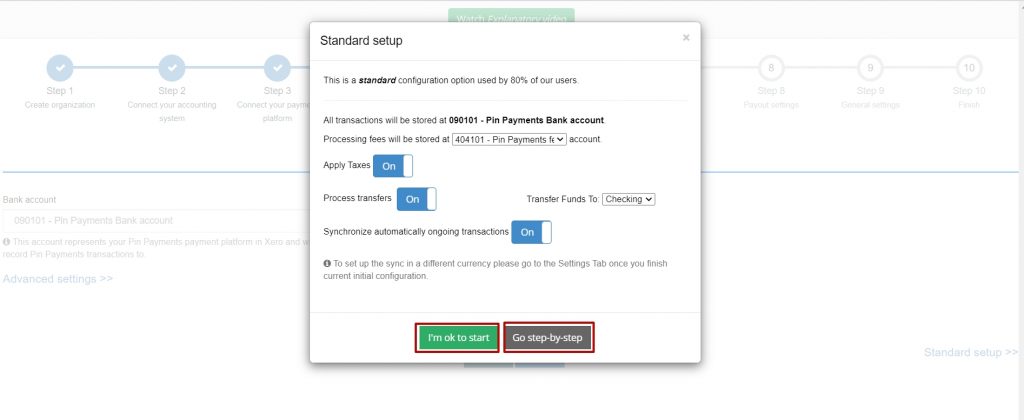 Congratulations! Your account is set and ready to import and sync.
* Learn more about our recommended setup in Synder setup guide.
Was this article helpful?