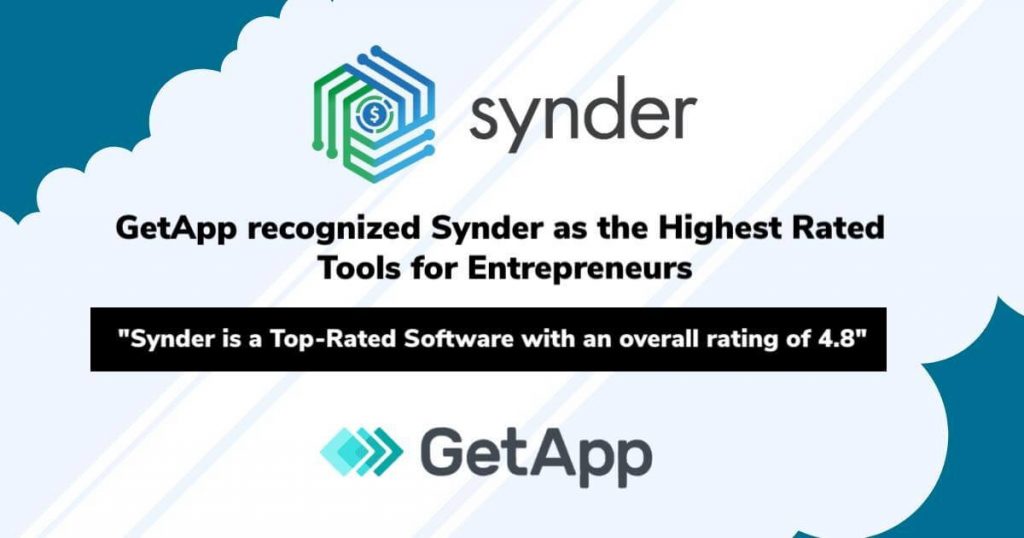 GetApp, an established software review, and recommendation engine, featured Synder in its "10 Highest Rated Tools for Entrepreneurs" report. With an overall rating of 4.8, Synder was mentioned as one of the Highest Rated Tools for Entrepreneurs with an overall positive rating of 97%.
Not only this, Synder is a winner of not 1 but 3 GetApp Category Leaders reports in the first half of this year! Check out our incredible win:
Synder has been a top-rated product on GetApp. Our users have made it possible! Check out our performance on GetApp –


Here's what our users have to say about us:
"Synder takes the work out of my accounting. All invoices paid are synched directly to my Quickbooks. It's smoother and I never have to worry. Before Synder, I was manually trying to keep track of everything. This makes it so easy."

Kara J.
"Synder has a team that can speak to you instantly via the live chat or you can even request a call/Zoom meeting. Accounting can be very time-sensitive and it has been of crucial importance to have the Synder support team available for me when it is really necessary. Shout out to the team for their support and patience in helping me deal with a multi-channel issues. We figured it out after several meetings and he was right there to help along the way."

Rodrigo R.
Want to review Synder? Click here.
"With Synder, e-commerce brands get all the features they need in an easy to use interface, and help whenever they need it from our top-rated support team. We're excited to be recognized in Capterra's report, and are honored that our customers find such value in Synder."

Michael A., CEO and Founder of Synder
About Us:
Synder is a rapidly growing US-based software company focused on providing accounting solutions for e-commerce and SaaS businesses and accountants. Thanks to the creative and lively minds of our international team, we always find smart and quick solutions to customer pain points and make sure that they spend their time on things that really matter. We're committed to implementing the most innovative ideas that optimize the efforts, level up the revenue, and make running a business error- and stress-free.
The hottest solutions which pave the way towards continued excellence in managing and simplifying accounting processes include SynderSync, SynderBooks and SynderInsights. The list of highly commended features is set to be continued. Join Synder for the best accounting experience!
---
About GetApp:
GetApp is the recommendation engine SMBs need to make the right software choice. GetApp enables SMBs to achieve their mission by delivering the tailored, data-driven recommendations and insights needed to make informed software purchasing decisions. GetApp is a Gartner company. For more information, visit GetApp.com