Tax season is the time when accounting firms and CPAs earn the biggest part of their profit. At the same time, it's the most stressful period for them. The amount of work drastically increases, as well as the time pressure and mental load. Surviving tax season is a skill that any accountant has to develop, and the earlier, the better.
The general workload of the busy period includes getting the end-of-year info from clients, reconciliation, working with tax receipts, income reporting slips, preparing for tax returns, and more. During such a crunch time, it's critical to have a solid action plan, remain focused, and be able to relax. Otherwise, life quickly turns hectic and you burn-out.
In this article, we'll share some tips on how to organize and manage your activities throughout the busy tax season taking advantage of some handy apps that'll ease your survival and minimize the amount of stress in the future.
But first, let's ask an expert about the challenges that professional accountants face during this busy season.
Simplify your workflow with the help of automated software – learn how to streamline your accounting tasks.
Challenges of the busy tax season
We talked to Tanya Hilts – the founder of Cloud Bookkeeping Services – a cloud-based bookkeeping firm for small business, and Tanya's Bookkeepers Bootcamp – an educational coaching/mentorship program where she works with accounting professionals to help them tighten their workflows and increase their profitability. And we can give you a firsthand account on the busy season's challenges and how to deal with them.
What is the busiest season for CPAs and accounting firms during the year?
The busiest season for any accounting and bookkeeping firm each year, of course, is the personal tax season – January to April. We're closing up the year ends for all the sole proprietorship businesses, preparing T4's and then adding in about 500 personal tax returns to the regular workload for March and April.
How do you prepare for this busy season? Do you have any rituals that help you tune-up and be productive day by day?
Come December, each bookkeeping firm knows what to expect. We make sure that we have everything organized and ensure we follow our protocols. We need a tight workflow to stay on track to survive this busy time.
What's the most challenging thing about this time?
We have our regular workload, and then add in 500 personal income tax returns with myself being the only one who actually works on the returns. We have a tight workflow, and we don't take on anything new until after tax season ends.
Which of the accountant's activities, in your opinion, are too time-consuming, and what had you better spend this time on given a chance to free it?
The day-to-day entering and reviewing of the receipts as well as the first look at file reviews. I train my team to be able to handle some of these when they're ready. And of course, anything administrative is the first to pass down to the team.
Does your firm follow any best practices that help you prepare for the tax season, help your clients and make sure you provide the best customer experience?
We just make sure that we're completely caught up on everything and follow our protocols. That keeps us on track during this otherwise hectic season.
How do you evaluate the job done? What are your success criteria?
If the job is finished, fully compliant, the client is happy, and we're still sane – it's a complete success. That's how our firm know we've done our best.
Now that we've got the gist of the challenges the busy accountants face each tax season, let's find out how to survive and make your life easier when your clients need you the most.
Leveraging apps to save time and remain productive throughout the tax season
We've prepared several examples of how CPAs can leverage technology to prepare for the busy season, keep the work-life balance, and remain productive during it.
1. Minimize manual work and free up to several hours a week to ease the way you manage your accounting business
Preparing clients' books for the tax busy season often implies plenty of manual operations, such as importing data into accounting platforms like QuickBooks, Xero, etc. It can take hours or even days to do the work. Also, manual data entry can lead to errors, which can result in more time spent on finding and correcting them. Automating this kind of operation can free hours, if not days, and let accountants focus on more significant tasks.
Solution: Synder
If you want to ease the tax filing season, a quick and efficient way out will be to use Synder – a smart solution that automates entering data into your accounting software and saves hours of manual work.
Synder is a real time-saver designed to help accountants efficiently deal with tedious data entry activities, ensure smooth reconciliation and provide top-notch tax services to their clients.
With the help of Synder, you can connect all the sales channels and payment gateways your client has in use, import the transaction data to QuickBooks, QuickBooks Desktop or Xero and reconcile their accounts in just a few clicks.
No matter how many clients you have and how small or big they are, the app caters to all of their needs and acts as a single source of truth. You can manage all of them in one place with the same interface and forget about juggling multiple apps.
Depending on the volume of transactions and level of details required, Synder offers two modes of syncing transactions. You can go with the per transaction sync and import detailed data for each transaction, including product and customer names, SKU, quantities, address, etc. on an hourly basis. This way, you've got access to detailed financial records, the books reflect real money flow and are ready for a tax audit any time. If you or your client feel overwhelmed by all the product and customer data due to a huge amount of transactions, you can choose the daily summary sync and gather only the financial information that matters – sales, fees, refunds, taxes, discounts, etc. Synder will post a single record per each connected platform for the day, leaving you with straightforward aggregated data ready for tax reporting.
How it works: At first you need to create an account with Synder, connect all the sales channels, payment platforms in use and the accounting solution, and adjust the settings. Once you configure and check the settings on a few transactions, you can set the automatic synchronization and enjoy seamless data import with no duplicates or discrepancies.
Join our webinar dedicated to accounting professionals, book a seat now.
Outstanding features:
25+ integrations are available, more integrations are added per users' requests;
Ability to manage multiple clients in one app and set up the system according to their individual needs;
Historical data import which allows you to bring in an unlimited amount of historical sales (how far back you can get is determined by the platform you're trying to sync the data from);
Data import runs automatically in the background, so users can focus on other important issues while tracking their financials;
Roll back of unsatisfactory transactions – if you're not satisfied with the sync result, you can roll the transaction back and sync it again with adjusted settings while the books remain intact;
All kinds of support available, such as live chat, phone, email.
Pricing: Synder offers a 15-day free trial to let users examine the app and check its features, as well as a demo session with a specialist to review everything and ask questions. Paid plans start at $11/mo, with the Scale plan being the most popular one ($79/mo) due to its number of features and flexibility.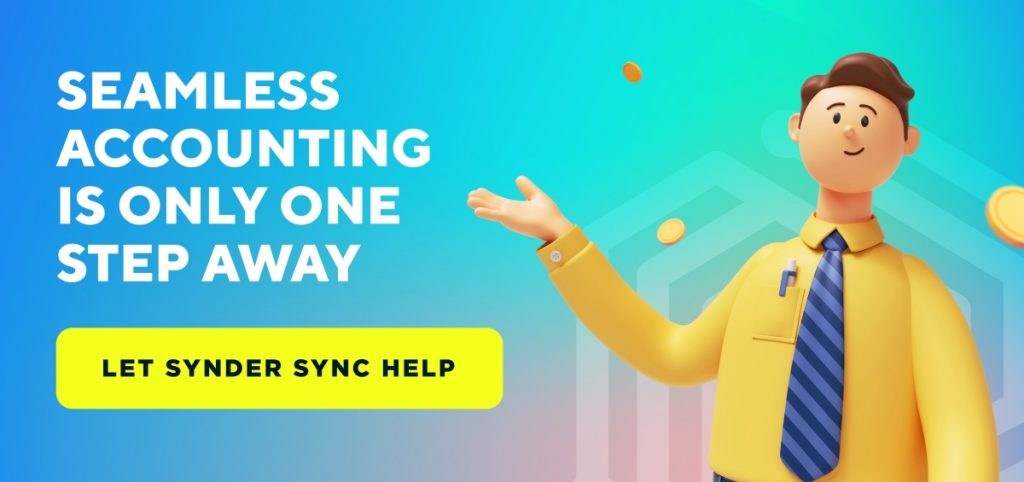 Not sure which type of sync you need? Read our article 'Daily Summary vs Per Transaction Sync' to find out which option suits you best.
Want to automate your clients' payroll? Check out what Synder offers for small business payroll management.
2. Take control over communication with your clients
Working with loads of data requires one to be extremely focused, which is impossible when you get distracted by the necessity to answer work and personal calls, emails, or solve problems outside your professional activities. Sometimes people are well-aware of the fact that this time of year is literally 'hot', but just don't respect boundaries and call you whenever they need you.
Experienced CPAs advise to minimize social contacts during the tax busy season and plan professional communication to prevent unexpected distracting calls or meetings. When you can prepare in advance for what's ahead of you and automate the process, you can adjust your schedule and make sure there's nothing standing between you and finishing your tasks in time.
Solution: Calendly
Calendly is a solution that helps to organize and plan all your business communication in a smooth way, convenient for both you and your clients.
By nature, it's a scheduling tool that connects with up to six of your calendars and automatically tracks your availability to help you connect with clients in the time that you plan for communication. But it has some great features under the hood that let it work great for both independent CPAs and accounting firms.
How it works: After signing up, users can set up periods in which your contacts may choose available time slots for different kinds of events, such as conference calls, meetings, training, etc. Then they can share their schedule by email or embed it on their website.
Outstanding features:
Daily limits – the app allows to set the number of available slots per day to determine how many people you can talk to;
Ability to schedule for large teams, based on the availability of each member;
Ability to host multiple invitees at the same event for webinars, training, and more.
Pricing: a free version is available with limited functionality. Paid plans start at $8/mo.
3. Leverage the cloud to have all you need at hand
Busy season or not, having access to all the necessary documents is critical for a CPA to ensure the work for a client is done correctly and on time. But it's a quite common situation when an accountant urgently needs to review a document while a client is out of town, or can't find it right away, or sends an outdated copy, etc. Besides, as accountants deal with documents that often contain clients' sensitive data, security concerns arise. How to ensure data security when transferring documents from clients to the CPA's place?
Storing important documents in the cloud can address all these issues.
Solution: Google Drive
Google Drive – is the most obvious solution that allows users to store, share, and update documents in the cloud, ensuring security and instant access to all the necessary up-to-date data for all parties. The solution lets you keep all your work in one place, view different file formats without buying extra software, and access your files from any device.
How it works: After registration, users get access to spacious storage, where they can keep and manage their documents, sharing them with chosen people, and much more.
Outstanding features:
No special setup needed;
Ability to create shared documents and folders, with multiple sharing options available;
Possibility to work on the same document simultaneously and review changes.
Pricing: Google Drive is absolutely free. An extended professional G Suite solution that comprises a set of productivity and collaboration tools comes at $12/mo per user.
4. Take care of healthy eating
Working more than 50 hours a week, which many CPAs experience each year during the tax season, it's hard to control how you eat. However, healthy eating is the insurance of effective work.
College times when you were a student desperately trying to catch up on all the tasks and meet the deadline are long gone. You can't forget to replenish your strength – you've got too many individuals and small business owners depending on you to do the job right and on time. Besides, in a drastic comparison to your student life, now you've got the added bonus – money earned throughout your career. Spend it on things that can ease this busy tax time and support your mental and physical health. Here, food delivery can be more helpful than ever.
Solution: UberEats
UberEats is an app that comprises hundreds of restaurants you can choose food delivery from. Available in many countries and cities, this app ensures that you'll have fresh food delivered right to where you are with just a little effort from your side.
How it works: The app is easy-to-use. The only setup you need is to connect the card to it. In the app, users can either scroll through the offerings on the main screen or search for a particular restaurant or cuisine. Tapping on the chosen option will immediately send it to the cart. Users can see the delivery time estimates, as well as price with tax and delivery fees included.
Outstanding features:
Available in a wide range of countries and cities;
No cash needed;
You can track your order in real-time.
Pricing: UberEats is free.
5. Have some peace of mind
It doesn't matter if you work with a large business or private client, services have to be outstanding. Chasing better reputation and bigger profits, lots of CPAs take on more and more work.
One of the results of the excessive workloads and time pressure that accountants face during the tax busy period is the increased level of stress. Psychologists claim that constant stress can result in sleeping disorders, low concentration, panic attacks, irritability or depression, and many other quite unpleasant things. So it's important to make time for relaxation.
To cope with stressful states, psychologists often recommend using special techniques of relaxation and meditation. They allow you to regain peace of mind within a short time. You can attend special courses to learn how to relax, but if you don't have time (which is usually the case with most CPAs), you can review numerous apps offering guidance on this matter and find the one you like. Even if you're just getting ready for the CPA exam review, that's a perfect option to blow off steam.
Solution: Headspace
Headspace is an app designed to help users lessen stress, get more focused, and sleep better. It gets users acquainted with meditation and mindfulness basics offering a set of guided meditation sessions for everyday use.
How it works: The subscription gives you access to an even bigger collection of meditations aimed at a wide range of use: from anxiety to better sleep and self-awareness. There are also super-short meditations that take you just minutes a day, as well as over 40 mindfulness exercises for daily activities like cooking, eating, commuting, etc.
Outstanding features:
New meditation is sent to your phone every morning.
Animation Library with lots of videos to help improve your meditation practice and answer the most common questions.
Possibility of getting a meditation teacher's guidance and supervision.
Pricing: the app offers a free version that includes only meditation basics. Paid subscription starts at $12,99/mo.
Conclusion
The tax busy period is a tough time for independent CPAs and those that work with accounting firms. Numerous clients and thousands of transactions require late hours and maximum concentration while taking a toll on their health. However, we believe that an accountant that survives tax season should do so without any consequences on their physical and mental well-being.
Though apps aren't a magic solution to all your problems, they work pretty well on helping organize the working process, saving time, and keeping you productive. When it comes to surviving the tax season, initial preparation is key – if you get ready early on, filing taxes each year won't be a nightmare. If there's an app that can simplify your life, take a chance and improve your routine. We hope that our review of useful apps will help you find a shortcut for achieving your goals and avoid unnecessary stress in the future.