If you manage an e-commerce store, then you know how difficult it is to stay on top of things. It can feel like there's never enough time in the day to fulfill all these tasks. Thankfully, there are ways to make your online store easier to run.
The market is full of great software products for managing your e-commerce store. These tools are designed to make everything from marketing to inventory tracking simpler and more efficient. It is important that you find the right app for your needs — after all, a bad one can cost you a lot of time and money!
In this article, we will provide you with a few useful tools that will help you manage your store much better.
Contents:
Introduction to e-commerce automation
Why should you consider e-commerce automation?
Tools that can help you automate your online store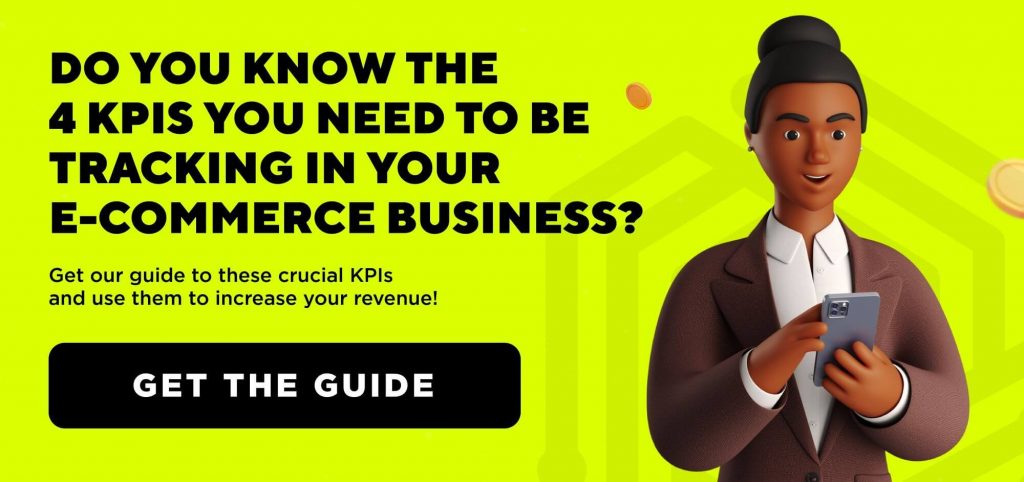 Introduction to e-commerce automation
Running an e-commerce brand requires a lot of planning and maintenance to turn a profit and scale effectively. By automating the repetitive parts of selling online, you and your team are freed up to keep your customers happy.
E-commerce automation tools range in many categories, but they all focus on making your business easier to manage and run. These tools will help you automate the same parts of your business you might have done manually in the past. For example, you can automate communication with customers and manage orders from any number of channels to streamline every aspect of your business.
We are going to dive deeper into how automation is one of the keys to running an e-commerce business that scales, attracts, and converts your customers and why automation is a crucial element that many modern businesses strive to achieve.
Let's dive in!
Why should you consider e-commerce automation?
Selling online means juggling a lot of different tasks. From uploading new products and taking orders, to sending out shipping notifications and processing payments, there's a lot that goes into running an e-commerce site. These tasks can be time-consuming and stressful if you're not utilizing the latest tech products that make it quicker and easier to stay on top of every aspect of your business.
Here are the solid reasons why you should consider investing in e-commerce automation tools for your online business:
• Increasing efficiency by making store operating less time-consuming.
• Introducing more possibilities for long-term strategic planning.
• Helping scale your business faster.
• Allowing your business to adjust to the market calls and customer needs easier.
• Getting better business insights and making better business decisions.
Tools that can help you automate your online store
When navigating yourself through the abundance of the latest automation apps, you would want to look for useful functionality, customizable functions, and convenient navigation. These qualities make software a go-to for online merchants.
All the apps discussed below solve e-commerce business owners' pains and offer a lot of useful features to get the most out of online sales.
Here's our top 5.
Shopify
Shopify is a popular solution for starting an e-commerce business. It can be useful both for those who are planning to start a business from scratch or move their retail business online. Thus one platform unites various e-commerce and point of sale features you need to start, run, and grow your business.
You can build your website with displayed goods. The in-build tools help you find customers, drive sales, and manage your day-to-day: you can get orders, accept payments, track inventory, etc. The platform allows you to gain the insights necessary for growing the business — with a single dashboard to manage orders, shipping, and payments. You can even hire contractors or get professional advice at the Shopify Experts Marketplace on different aspects of your e-commerce business, which can be handy.
One more great thing about Shopify for business owners is that you can integrate your Shopify store to third-party applications that you find useful. These integrations will work in perfect tandem, amplifying your business performance in many ways.
Some of these solutions are listed below.
Retarget App
Retarget App is an actionable tool helping online merchants to create effective and efficient ads for their Shopify, WooCommerce, and BigCommerce stores. The app creates ads on Google, Facebook, Instagram for your e-commerce business specifically focusing on those who might be interested.
How does the app do it? It targets three types of potential customers:
1. People whose interests match with the product you sell.
2. People who came to your online store and viewed products, but didn't buy anything.
3. People who added at least one product to the cart, but didn't complete the purchase.
4. People who already bought from you before (and might need complementary items).
While the common ad would only attract random people, this software tool offers better targeting and engaging capacities. You can not only attract people who have never been to your online store but also:
• re-engage old users,
• recover abandoned carts, and
• upsell by offering an improved version of the product to people who viewed the product in your online store.
The tool is also really simple to use because all you do is set the daily budget, while RetargetApp updates bid and audiences 24/7 to ensure maximum return.
Synder
Synder provides simple accounting automation for small to medium e-commerce businesses. It helps you harness the power of multichannel sales by allowing you to integrate and gather data from as many payment gateways connected to your online store as you need.
Let's say, you are a Shopify merchant. You can accept payments from your customers by a variety of methods: for example Shopify Payments, PayPal, and Stripe. Giving so much flexibility to your customers is a good start for increasing your revenue. But on the other hand, the bookkeeping process becomes more and more difficult to manage with each purchase.
That is what Synder software helps you to sort out automatically:
1. Synchronizing sales data for your store from each payment source directly into your accounting system (without limiting how many or what sales channels you use)
2. Skipping duplicates, avoiding financial errors, identifying data gaps, and helping fill in missing information.
3. Applying payouts to open invoices.
4. Recording and calculating sales taxes and merchant fees.
5. Keeping the net and gross income amount clear and visible.
6. Reconciling the sales and transaction data in your books with the current bank balance.
7. Preparing P&L's and Cash on Hands reports.
Useful features also include:
• Auto-categorization and synchronization of product details between platforms
• Customization of processes and categories
• Smart rules for implementing business-specific tasks
This software assists greatly in keeping your books in order and preparing them for correct reporting and tax filing, saving you time and headaches. It integrates easily with a variety of e-commerce and payment platforms, has an intuitive and clean interface that is easy to use for those who know little to nothing about accounting.
Mailchimp
Mailchimp is a marketing automation platform with a range of marketing and commerce tools for growing an online business.
It offers marketing tools that help you stay in touch with customers and grow your business. For example, the service can help along with launching an online business by allowing customers to book appointments directly from your website. But it is broadly known for its targeted e-mail flows automation.
A business looking to stay on top of e-commerce can't do it without making the most of email marketing. In Mailchimp, you can manage your mailing lists, create custom email templates, and nurture your entire marketing campaigns. The great user interface lets you send emails, manage subscribers, offer tracking, set up autoresponders, and split test your campaigns.
It promises everything you need to create multichannel campaigns that reach and resonate with your people, deliver unique experiences and drive more sales. One more great thing about Mailchimp is that you can connect all your other tools to this app and unlock even more useful features.
Zapier
Zapier is a tool that automatically moves crucial business information (like, customer opt-ins or unsubscribers) between your other apps. It allows you to work more efficiently by connecting all tools in work to create an automated ecosystem.
Here's how it works. You link your web apps, so they can share data. Then the software passes the info between your apps with workflows, or tasks, that they call Zaps. It helps automate those repetitive and sometimes tedious parts of your business, build processes faster and get more done. And just like other tools on this list, Zapier offers an easy-to-use interface and no coding is required.
Zapier supports hundreds of online apps so you can create an almost endless number of tasks that you need to run your business. A few examples to get a quick overview of the flow:
• Get notifications about new form submissions, so you can know the instant someone fills out your form. No need to wait for the customer to come back or send you an email, Zapier sends a notification instantly when something has been submitted.
• Automatically generate contact lists from your opt-in Shopify customers to organize all your leads in one location.
• Send new contact list subscribers to Google Sheets. Get all your data in one place that everyone from the team can access.
• Synchronize your unsubscriptions with your CRM so the whole team is up-to-date on what's happening and be able to react immediately.
Summing up
Automation in e-commerce has come a long way from its initial use as a way for companies to make their stores run faster and cheaper. It is now commonplace among online retailers and website owners. And even more importantly, it can actually increase profits and drive your growth.
Investing in the right tech products pays off in the long run. The best e-commerce automation tools and software can help you convert more customers and streamline sales, improve the financial performance of your online business, and make better strategic decisions.