By clicking on the Profile icon at the upper right corner, then My profile tab, you will be redirected to the page, where you can edit your general information.
If you want to change email assotiated with your account in the app go to the General tab – – > specify the email needed – – > click on the Update button to save the changes – – > go to your email inbox to confirm the changes.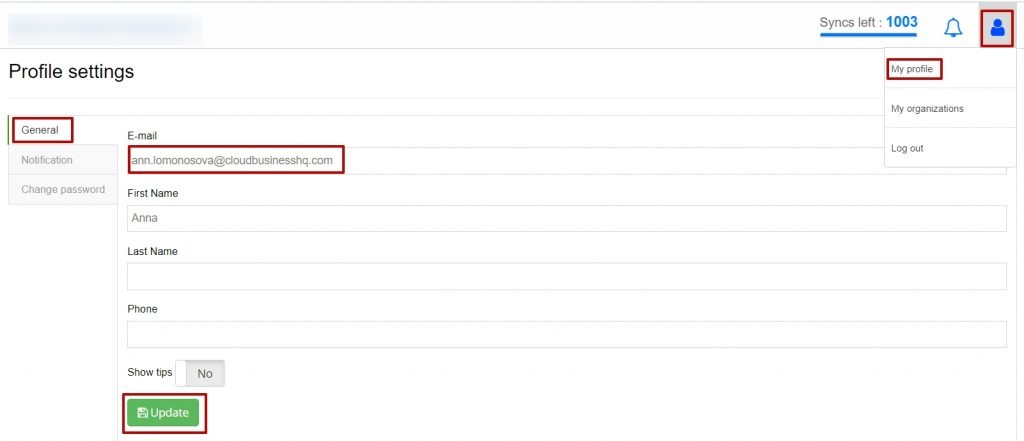 If you sign up through QuickBooks Online then this option will not be available.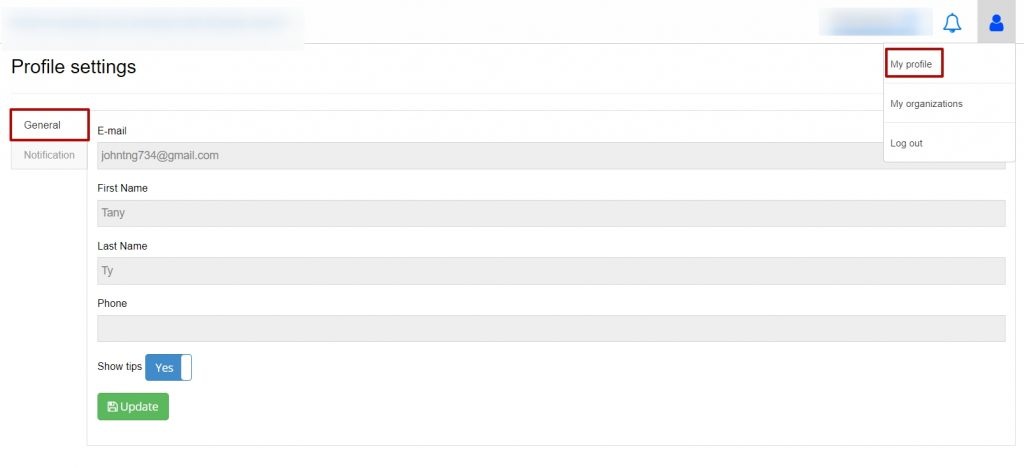 To make it available you would need to create your own credentials in the app. Please follow the steps below:
1. On the Sign in page click on the "I forgot my password" button.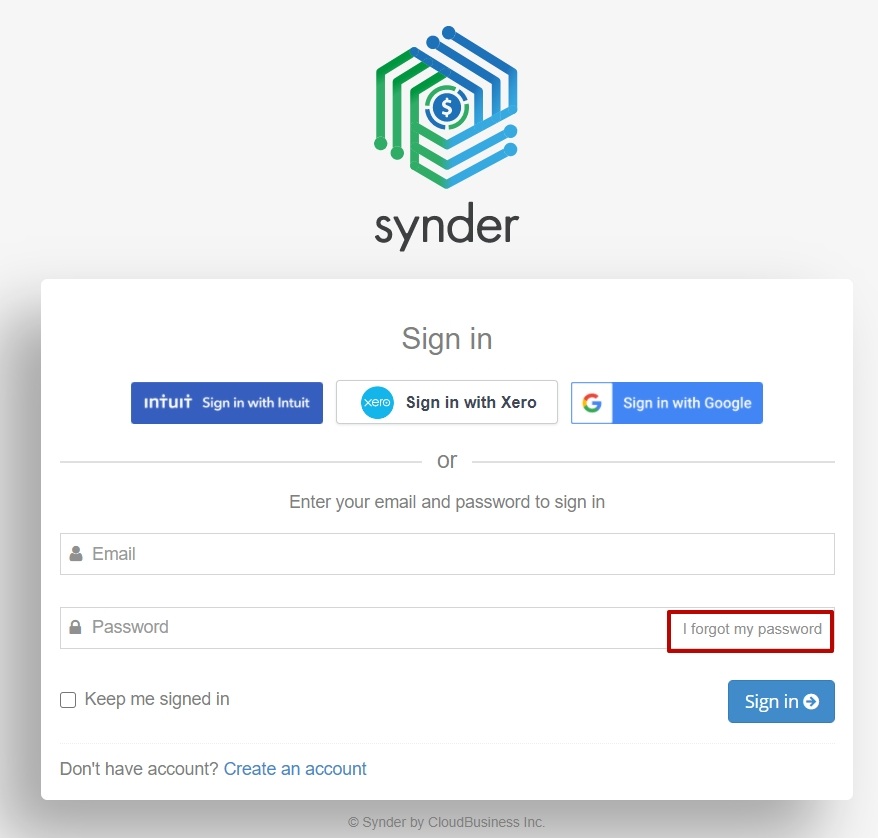 2. You receive an email to change your password. Once it is changed the option to change email will be available in Profile settings as well.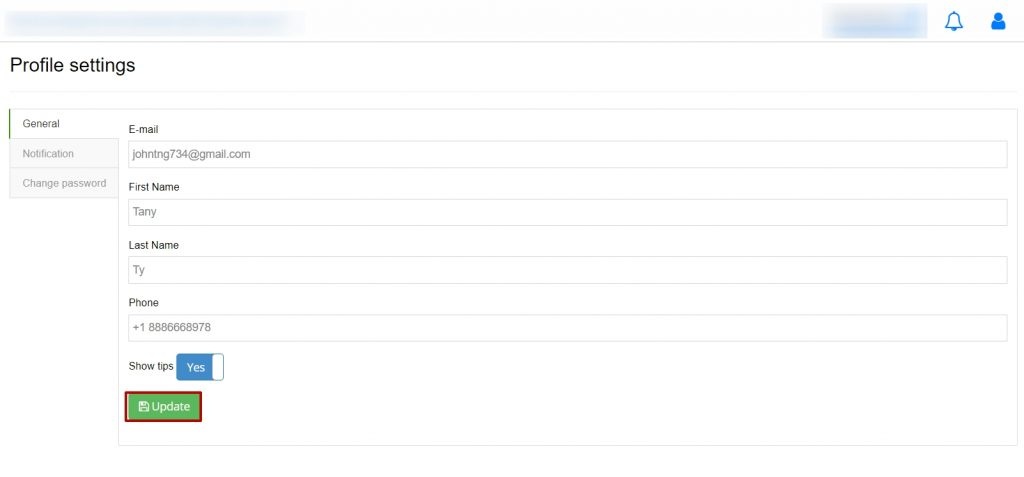 If you want us to notify you about offers and services go to the Notification tab – – > turn on the "Notify about offers and services" – – > click on the Update button to save the changes.


To change password go to the Change password tab – – > specify your old password and provide with a new one – – > Update button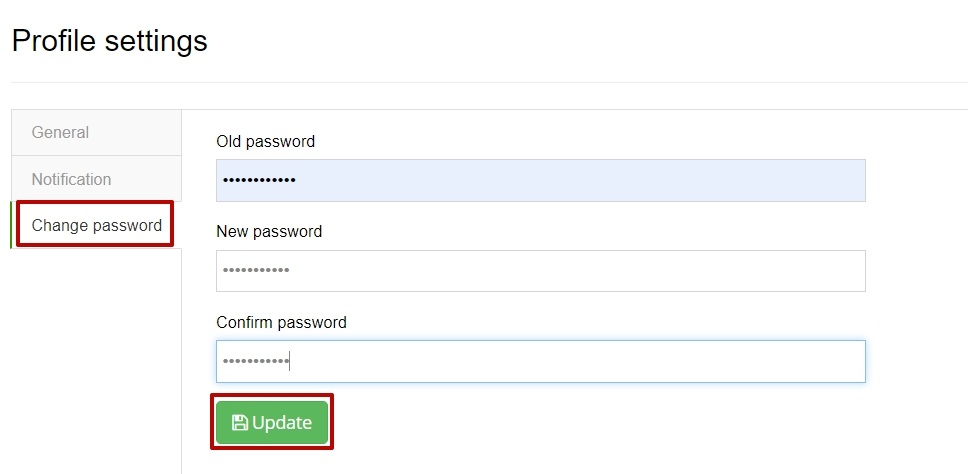 Do you have any questions? We would love to hear from you. Use the chat window or send an email to the address specified in the footer of this page.
Was this article helpful?