The access key is needed for Synder desktop to establish connection between your QuickBooks Desktop and website of Synder.
Initially you can generate the access key in the window that popped up when you were adding the QuickBooks Desktop company on Synder website. If you have closed this window the key can be found at any time by clicking on the Person icon on Synder website -> scrolling down to Accounting companies. Once key corresponds with one company.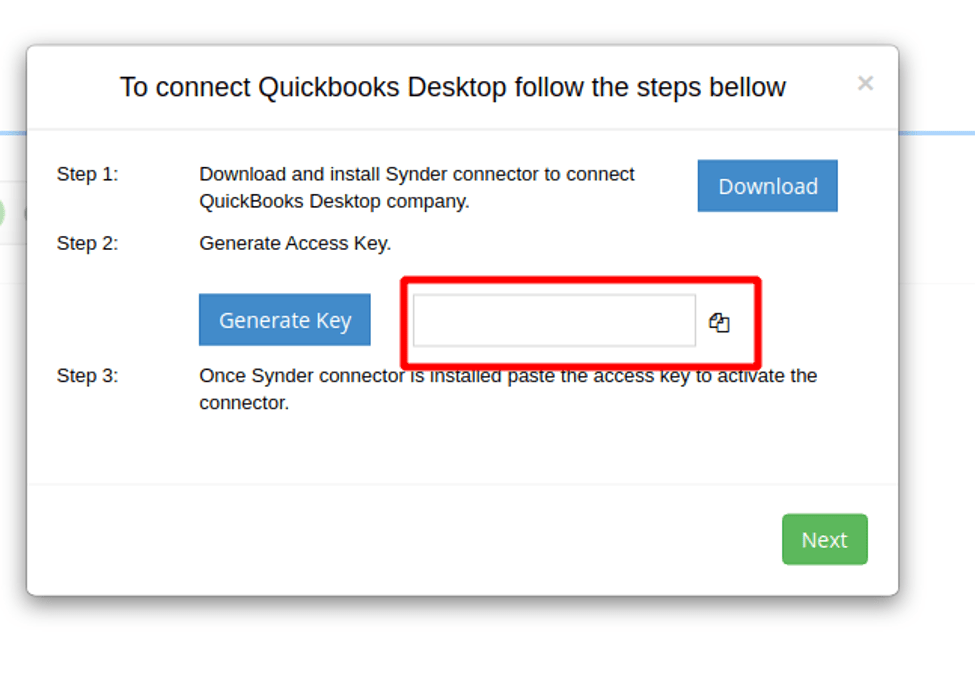 Was this article helpful?