Once you launch any application to connect it to QuickBooks Desktop for the first time, QuickBooks will pop-up with an application certificate.
The certificate is a way to grant Synder a permission to modify data in your QuickBooks Desktop company file. You should allow Synder to read and modify the company file whenever it is open, and also allow Synder access to personal data, without it the app will not be able to communicate with your QuickBooks.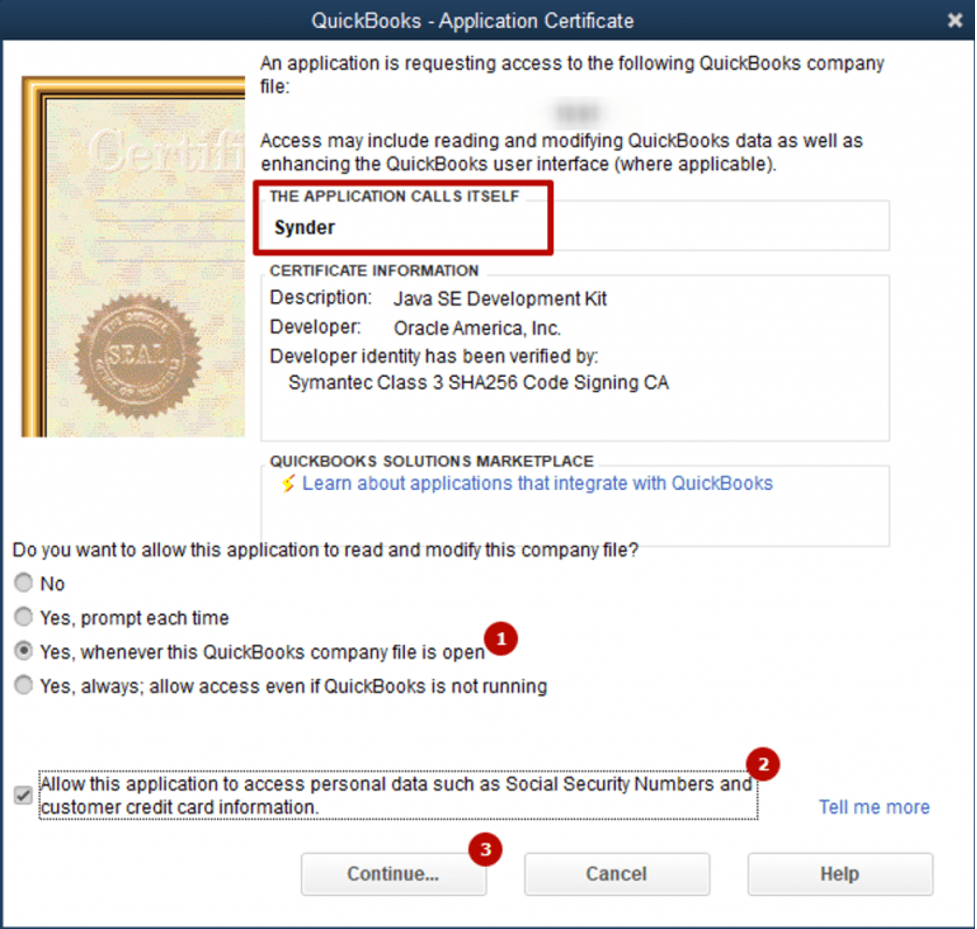 Was this article helpful?