In general, the Daily Summary mode allows you to select one of the 2 types of groupings:
By default. Synder creates a mapping based on different accounts (clearing, bank, income, expense, etc.);
By product name/SKU. Synder allows you to select particular income accounts for products taken from your sales platform.
Overview:
How to select mapping grouping
Explore some additional helpful guides regarding Daily Summaries:
How to Use Classes in Synder Daily Summary;
Daily Summary: Tax setup for QuickBooks.
Log into your Synder account – > Go to the Mapping tab on the left-side menu – > enable Group by product – > confirm the changes.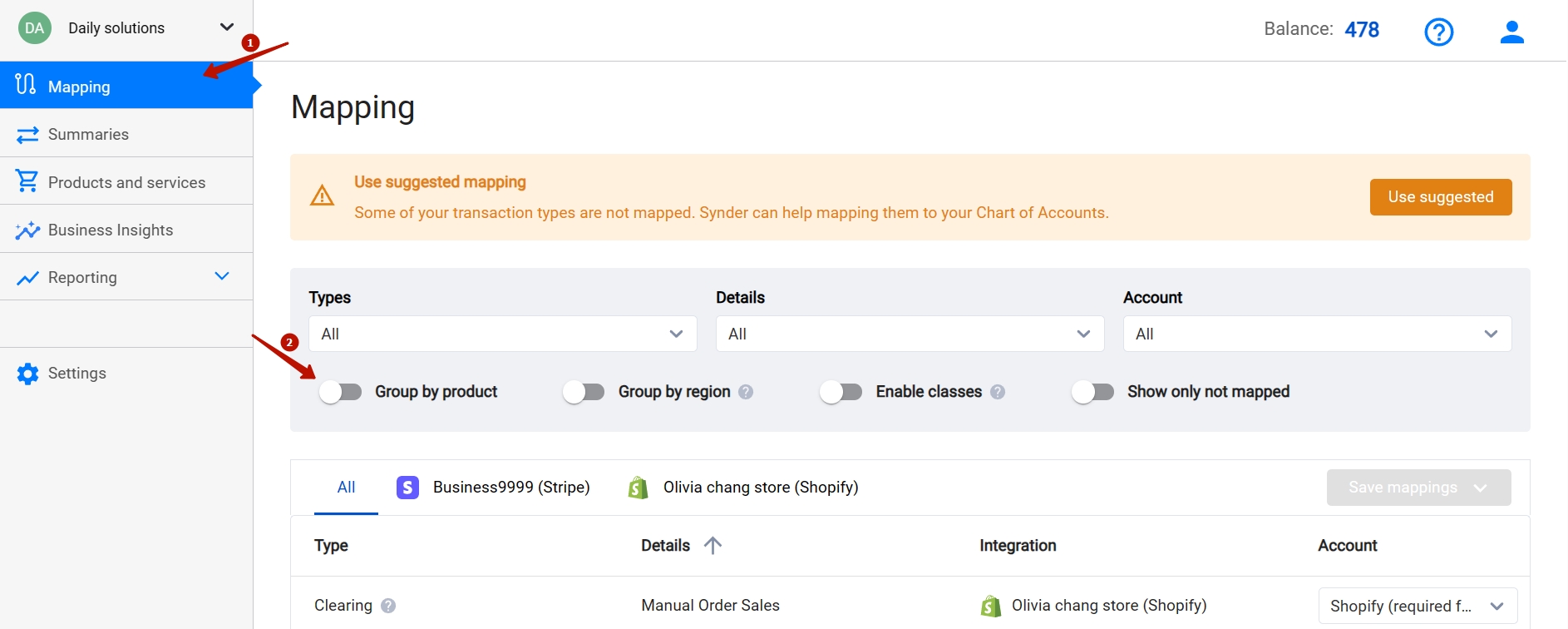 How to map products with income accounts
1. If you've used the default mapping grouping before, reload the page to apply new grouping settings.

2. Go to the Mapping tab to map products with income accounts from your accounting company. Synder displays different mappings for different integrations and different units of the same integration (e.g., Stripe1, Stripe2 – should be Stripe1 Sales, Stripe2 Sales).
If a product is met in a Stripe2 transaction, it should go to the account which is specified for this product under Stripe2 Sales. Click on Save mappings and Save mappings or Save and go to Summaries.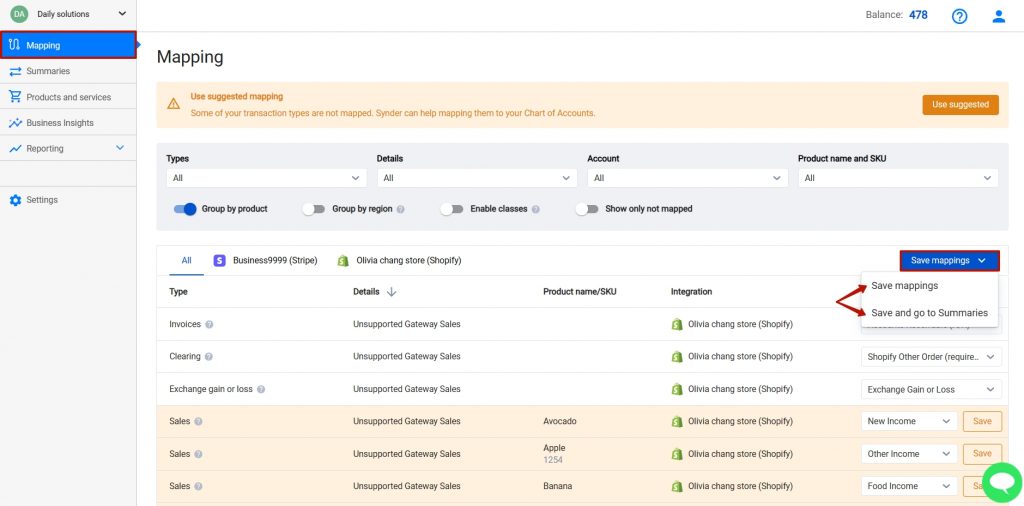 Tips and tricks
1. Once you've switched to the mapping by products and mapped products to the necessary income accounts, note that the mapping will affect only new daily summaries and entries with pending, ready to sync and deleted statuses;
2. If you need to refresh old daily summaries so that they contain products, rollback and resync these entries;
3. If there's a new product in your sales platform that hasn't been matched to the income in Synder yet, the synchronization of a daily summary fails. To resync a transaction, map the product from a daily summary to the necessary account and sync the daily summary.
Get in touch with the Synder team via online chat, phone, or email with any questions you might have – we're always happy to help you!
Was this article helpful?