This guide assumes you already have an account with Synder or have connected your accounting company. Need to connect an accounting company? Read our guides here to learn how to get started:
1. for Synder accounting users;
2. QBO and Xero users;
3. QBD users.
Overview:
Connect Magento
In order to connect Magento, provide the following details:
Magento Site
Magento Access Token
You can find them following the steps below:
1. Log in to your Magento account;
2. Go to the System tab → click on Integrations;
3. Click on Add new integration to add a new integration → enter Synder as an integration name → enter your email and password;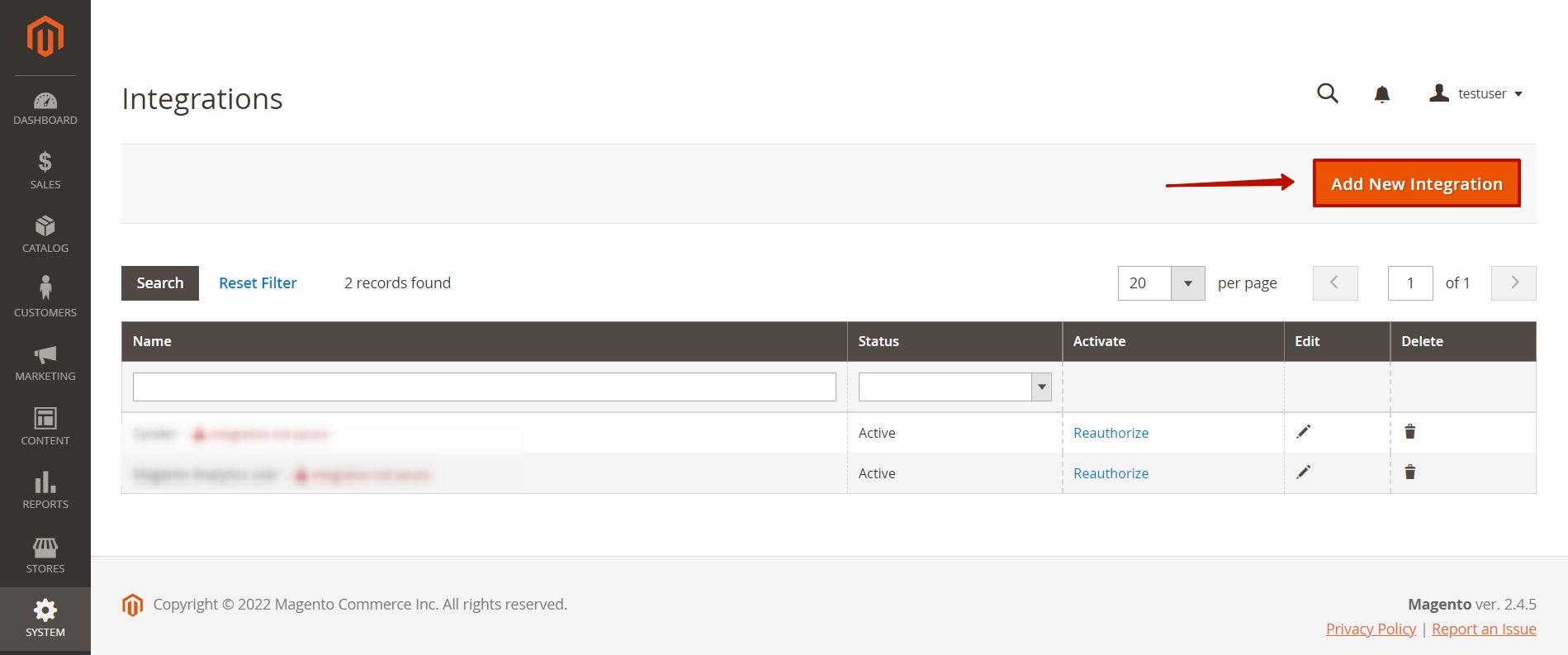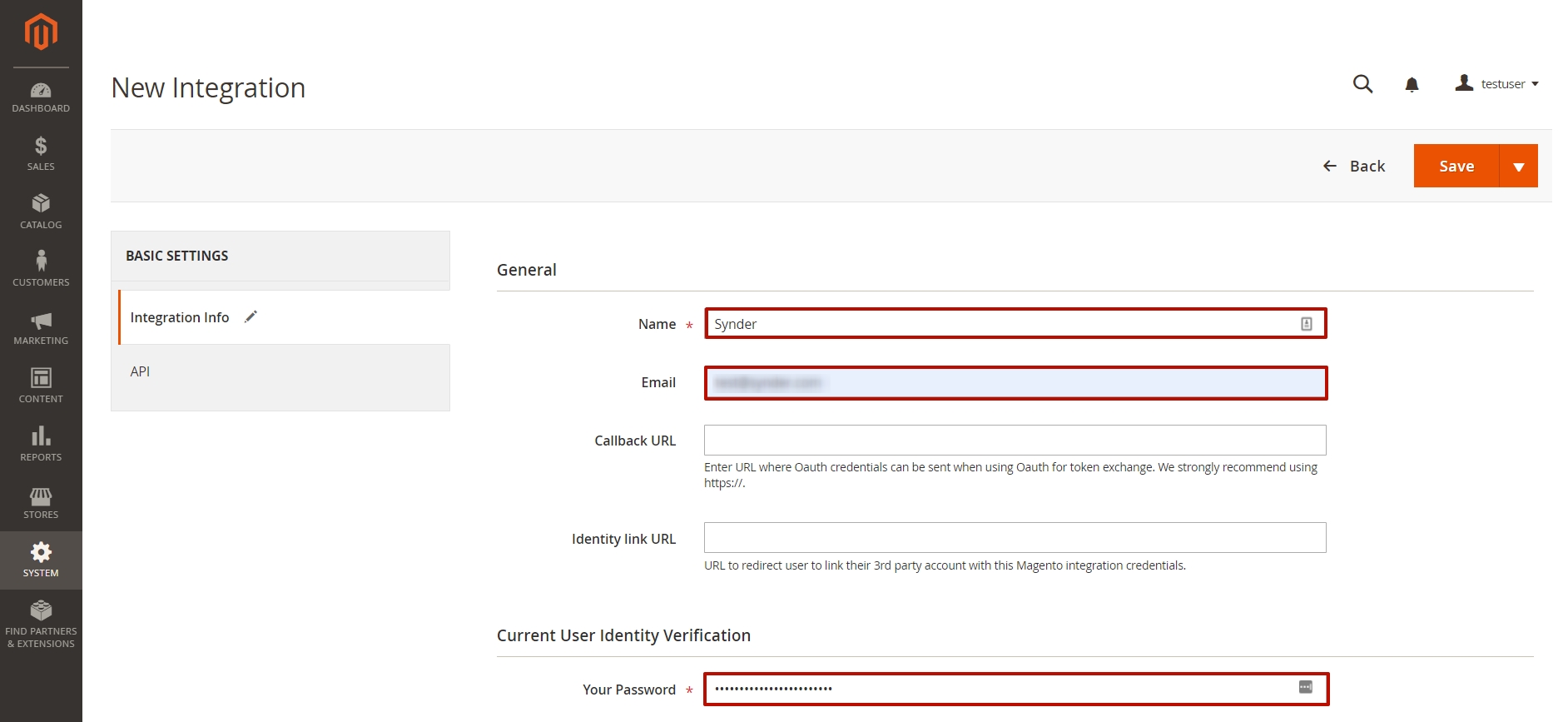 4. Provide either All resource access to the API (select it from the dropdown under Available APIs) or a Custom resource access to the API (select it from the dropdown menu under Available APIs) – > click on Save;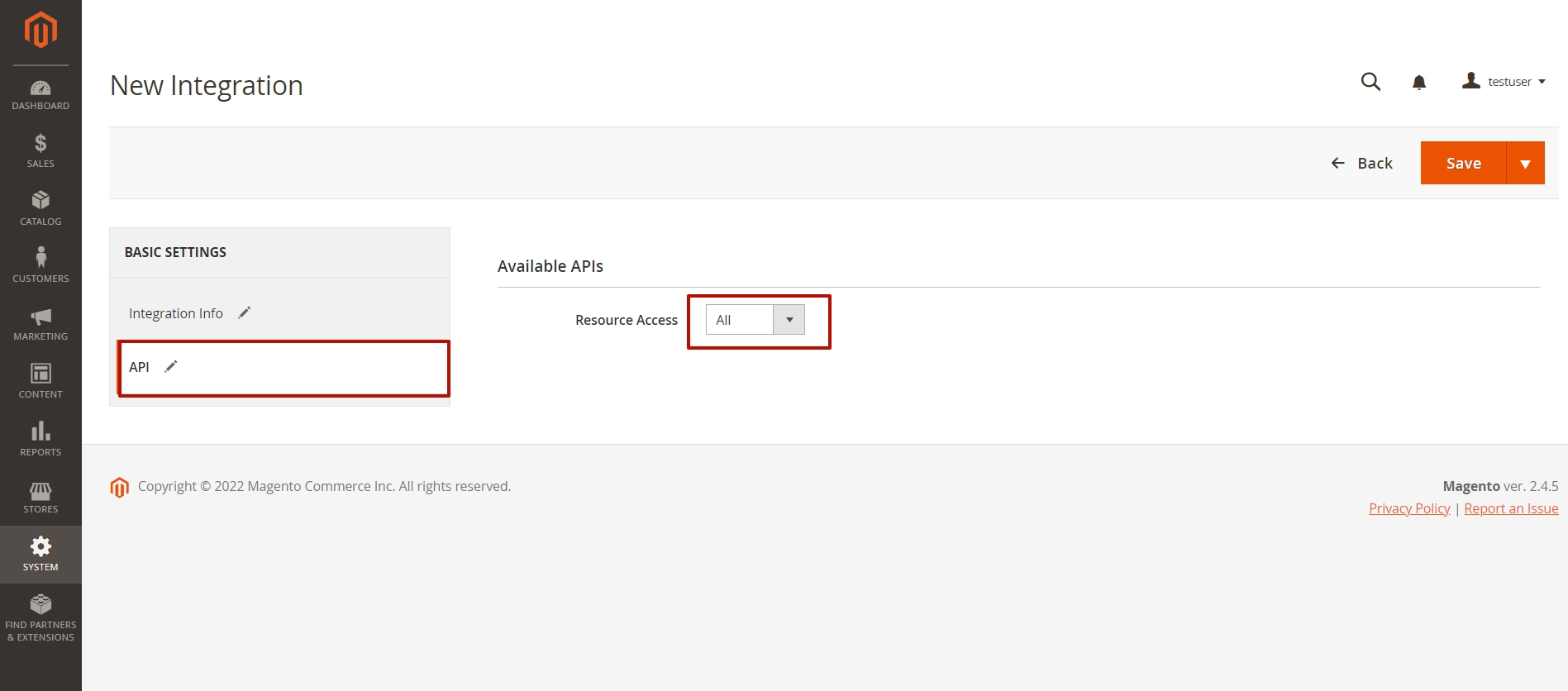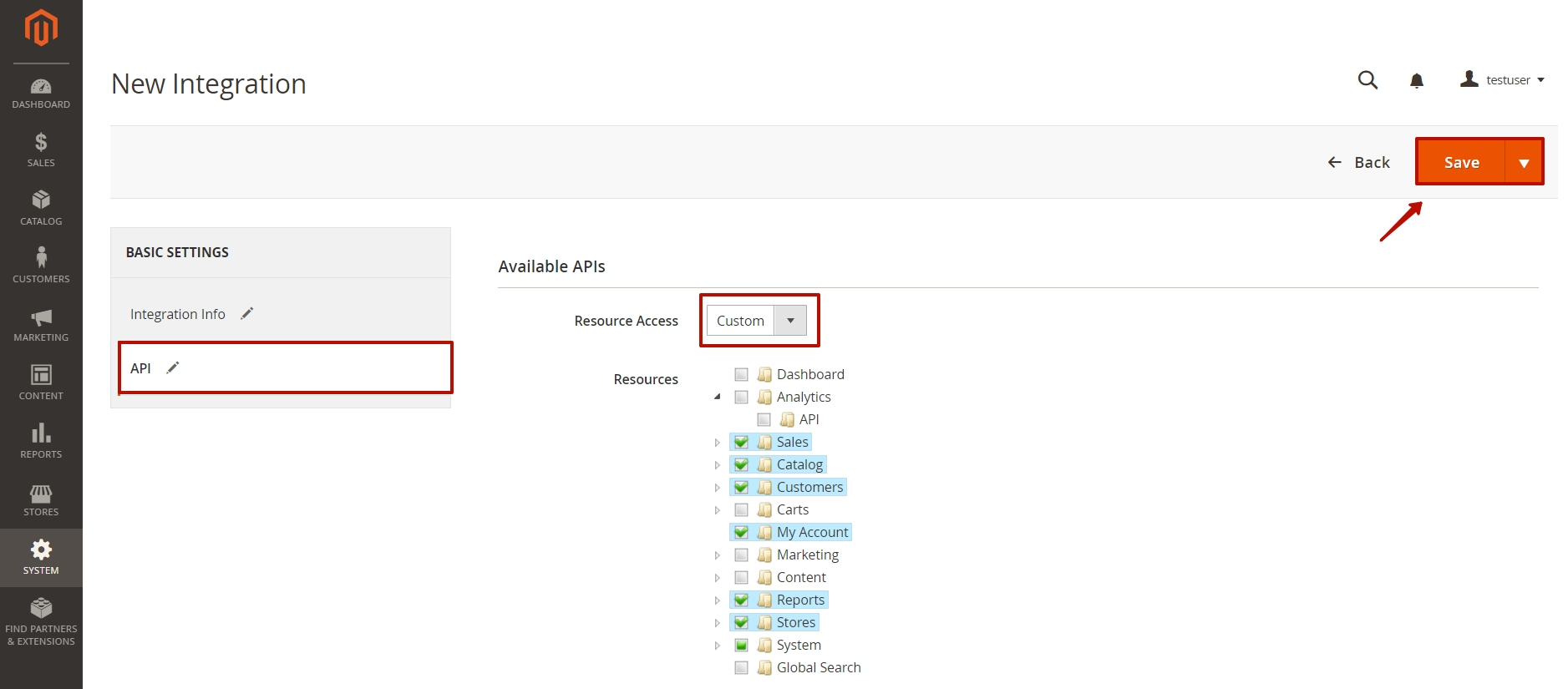 5. Go back to Integrations and click on Activate to activate Synder;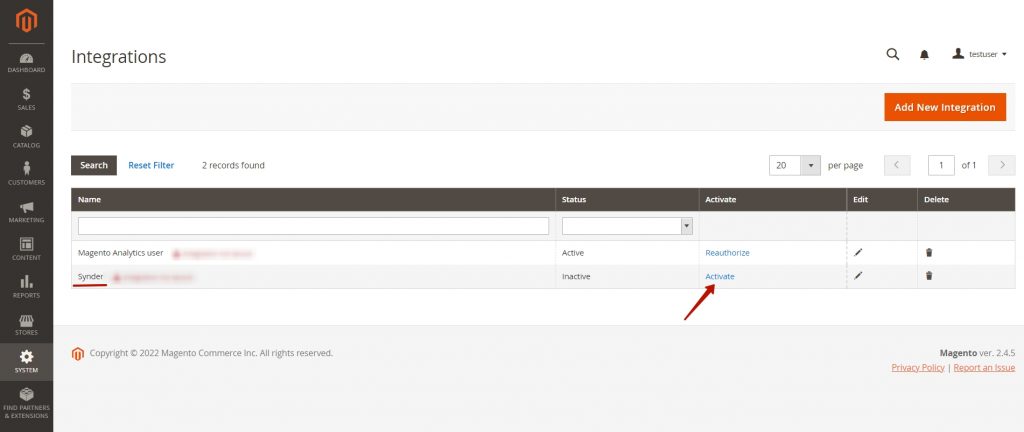 6. After clicking on Activate, you'll see the access approval tab. Click on Allow to grant permissions;

7. Copy the Access Token and paste it to the Magento Access Token field in Synder – > hit Done;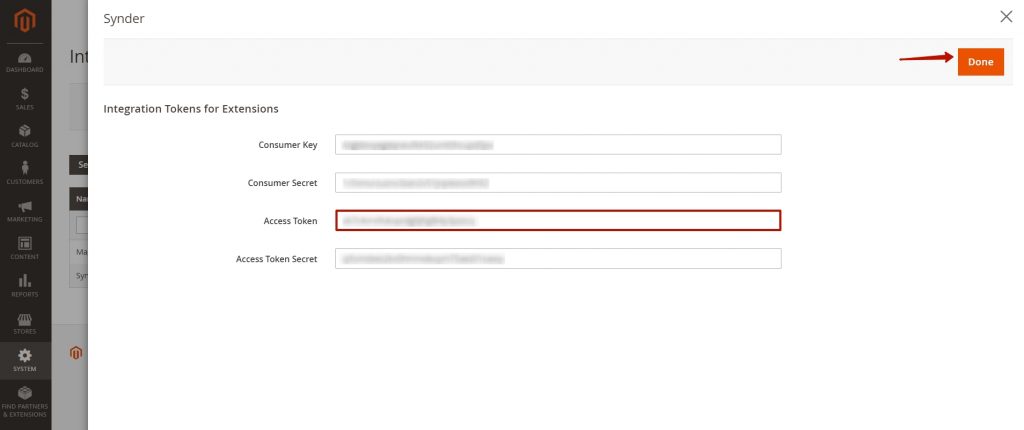 8. You can find the Magento site in the Site URL:
mag.synder.io as an example

Copy it and paste to the Magento site field in Synder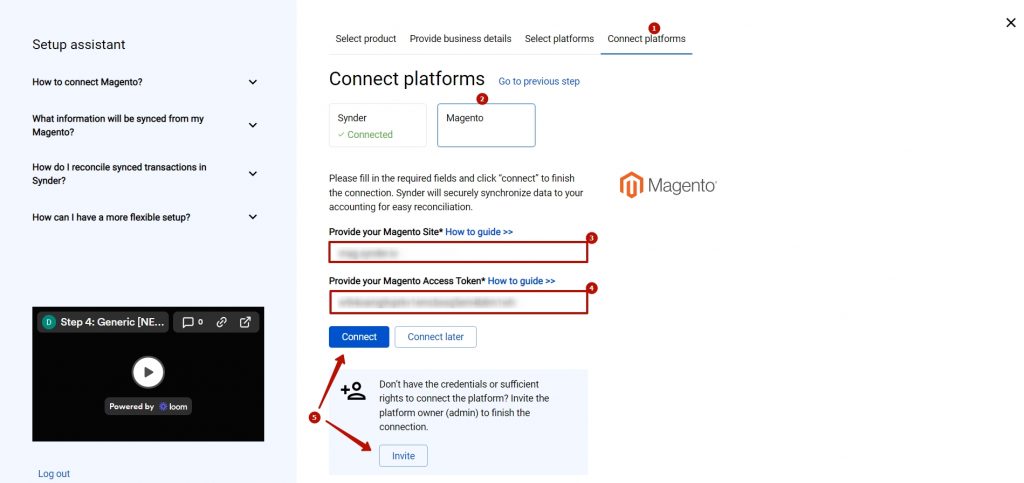 After entering the credentials, click on Connect.
If you are not an account owner, click Invite and specify an account owner's email so that they connect Magento on their end.
You can integrate sales platforms one by one straight away or skip the connection for other additional payment processors and set them up later in Settings: tap the Settings button on the left side menu → hit the Add payment platform button.
Note: You can find our detailed guides on how to connect your sales channels and payment providers to Synder accounting, QuickBooks Online/Xero via Synder in our Help center.
Tips and tricks for the Magento integration
1. Synder imports only Invoices and CreditMemos from Magento;
2. If you have some payment gateways, e.g., Stripe or PayPal to accept payments in your Magento store, connect them as well, because Magento integration by itself will not have fees and payouts;
3. If you have both Magento and your payment processor connected, note that there may be duplicated transactions – one from Magento and the other one from your payment processor. In this case, please contact our support.
Was this article helpful?