Once in your practice, you can wind up in the situation when you have an open invoice in your QuickBooks Online and the payment in a payment processor. As a rule, it takes so much time to find the correct payment and apply it to your invoice manually.
And here is where the question comes in: "Is there a way to automatically apply payments to the open invoice in QuickBooks?"
Answering this question might look complicated. Probably, as something that requires reading infinite pages of those boring guides written for tech geeks in an incomprehensible language. However, the solution is simple.
Using Synder, you'll be able to automatically apply the payment from a payment platform to the open invoice in QuickBooks and close it creating a payment linked to the invoice.
But first, ensure that these two conditions are fulfilled.
Make sure the customer name matches 100% in your QuickBooks and in Stripe, as the customer name is the field the app uses to identify are there any open invoices for this client.
The date of your invoices should be earlier than the date of the payments. The app is not a fortune teller and can not apply the payments to invoices from the future.
Go to settings and turn on this magic feature to apply payments to open invoices in Quickbooks Online:
Select the organization needed at the top right of the page – – > Settings button on the left menu of the app – – > find payment platform (if you have several connected) you want to customize settings for – – > click on the Configure button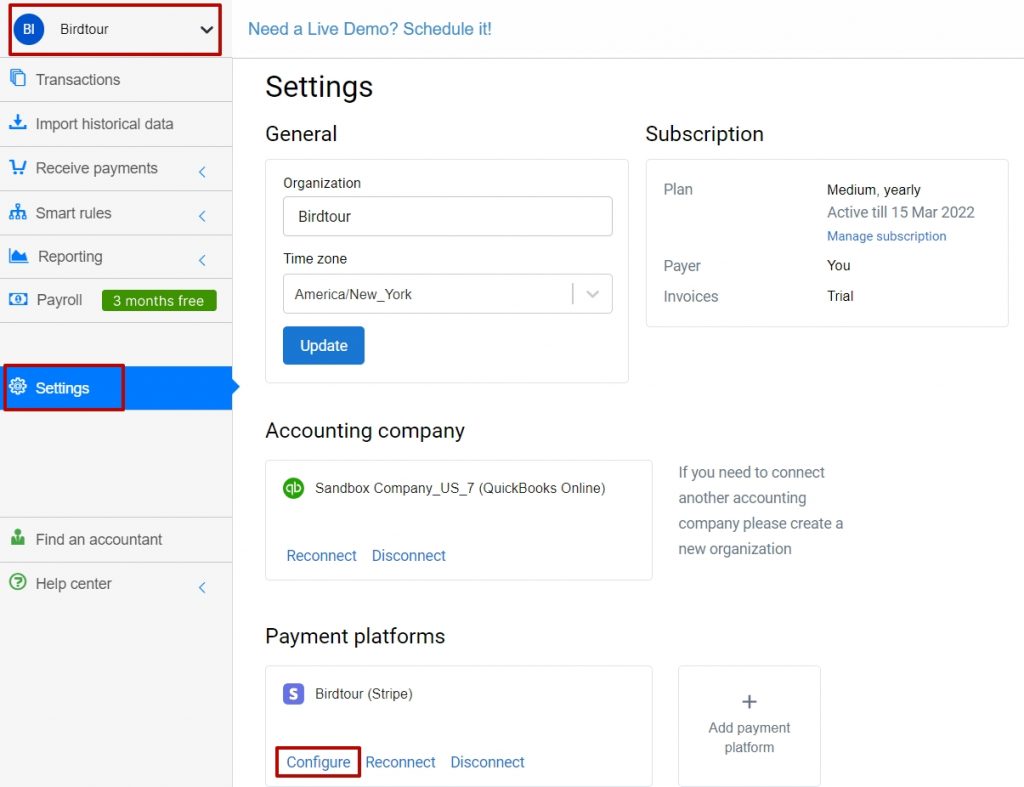 General tab – – > Apply payments to unpaid invoices/Bills transactions. Change the switch to On.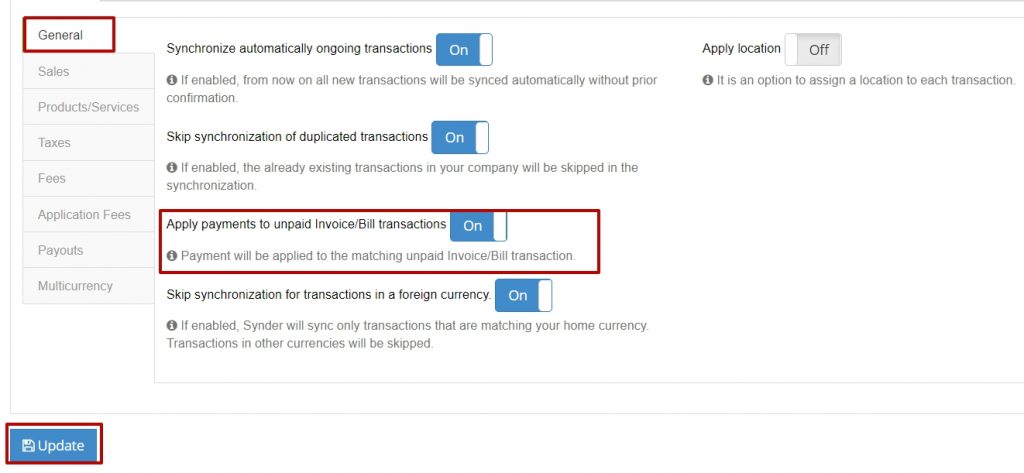 Update the settings.
That is it. Now you can sync and see if it works.
Congratulations, you did it! All you need is to go to your QuickBooks and check the payment created for the invoice.
Thank you for reading the guide, and keep tuned, as even more will come. Please contact us if you have any questions.


Was this article helpful?