Synder has a special mechanism to avoid the duplications that might be caused by Billpower integration with Xero. To start from the scratch Billpower is an invoicing tool which may be integrated with Pin Payments payment provider. Invoices from Billpower are automatically recorded into Xero, and as the payment has been processed through the Pin Payments Synder will attempt to record it to Xero as well.
To avoid duplicates in this situation Billpower transfers the number of the invoice to Pin Payments and then Synder is able to grab it from there and skip the existing closed invoice based on the contact name and the invoice number.
The synchronization will have "Synced with warnings" status, which means that only the fees were created and the invoice along with the payment has been skipped to avoid duplication.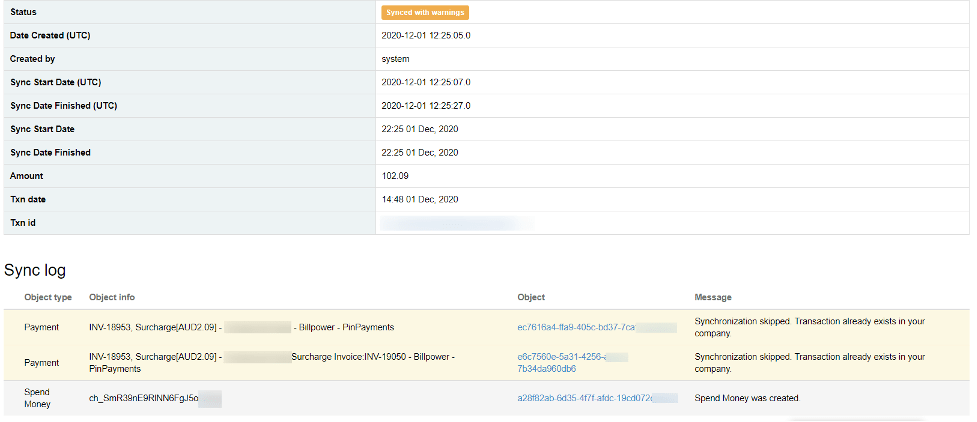 Please note that this measure is there to help, however if some parameters are changed (the contact name has been altered for instance) Synder will still create a duplication record. The best course of action would be to disable Billpower synchronization to Xero, so that Pin Payments Xero integration would work correctly.
Was this article helpful?