If you're a QBO user, Synder can provide you with 2 synchronization modes:
Daily summary (Synder will gather data for the day and sync it to your books as a single journal entry per platform);
Per transaction (Every single transaction will be synced to your books as a separate sales receipt/invoice).
Below you'll see how the Daily Summary mode works in detail.
Overview:
How to set up mapping
There are 2 possible ways you can group transactions to accounts: use suggested mapping or map accounts from scratch.
Use suggested mapping. In this case, Synder will map your summaries to the corresponding accounts if they exist in your books (if needed, you can change or add accounts right on this step).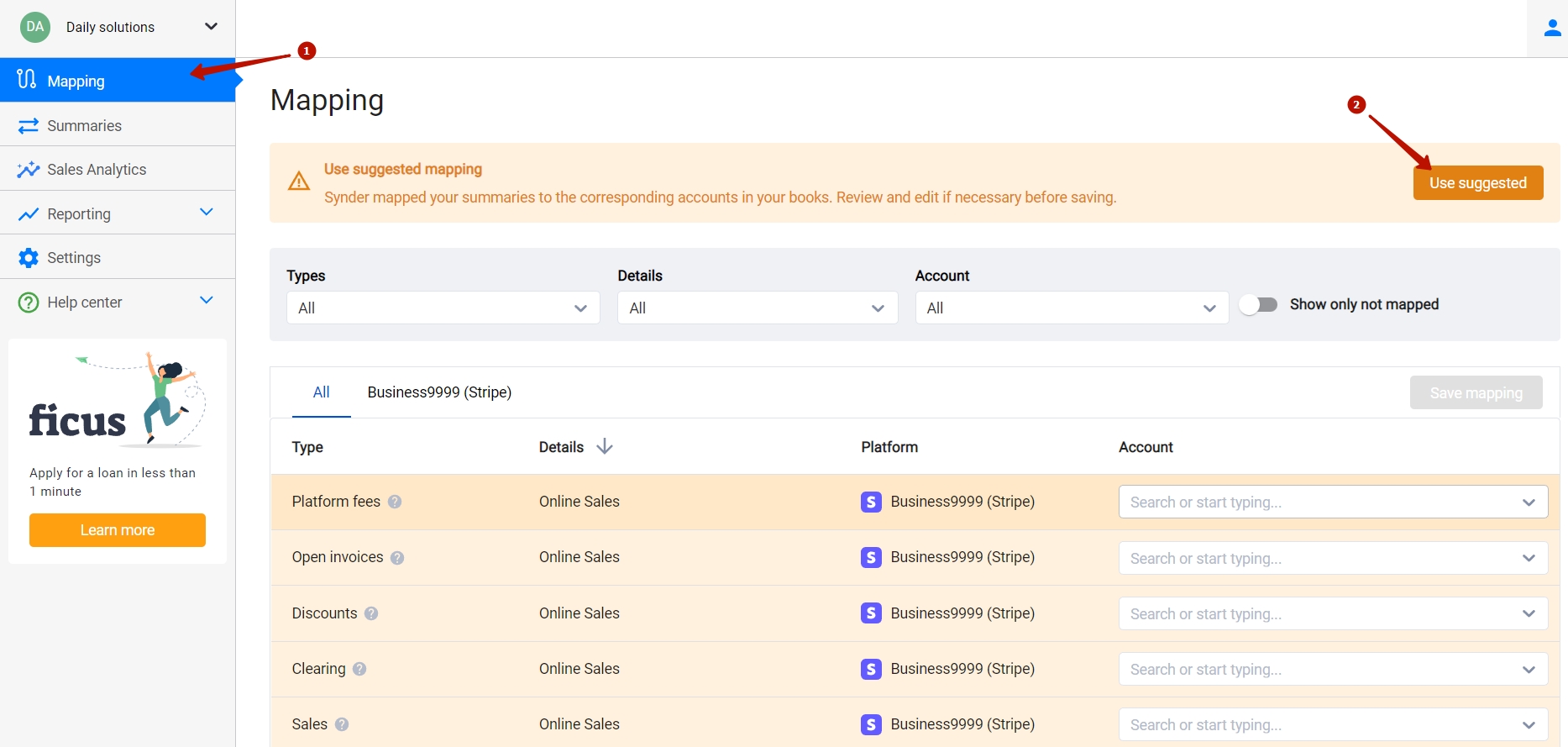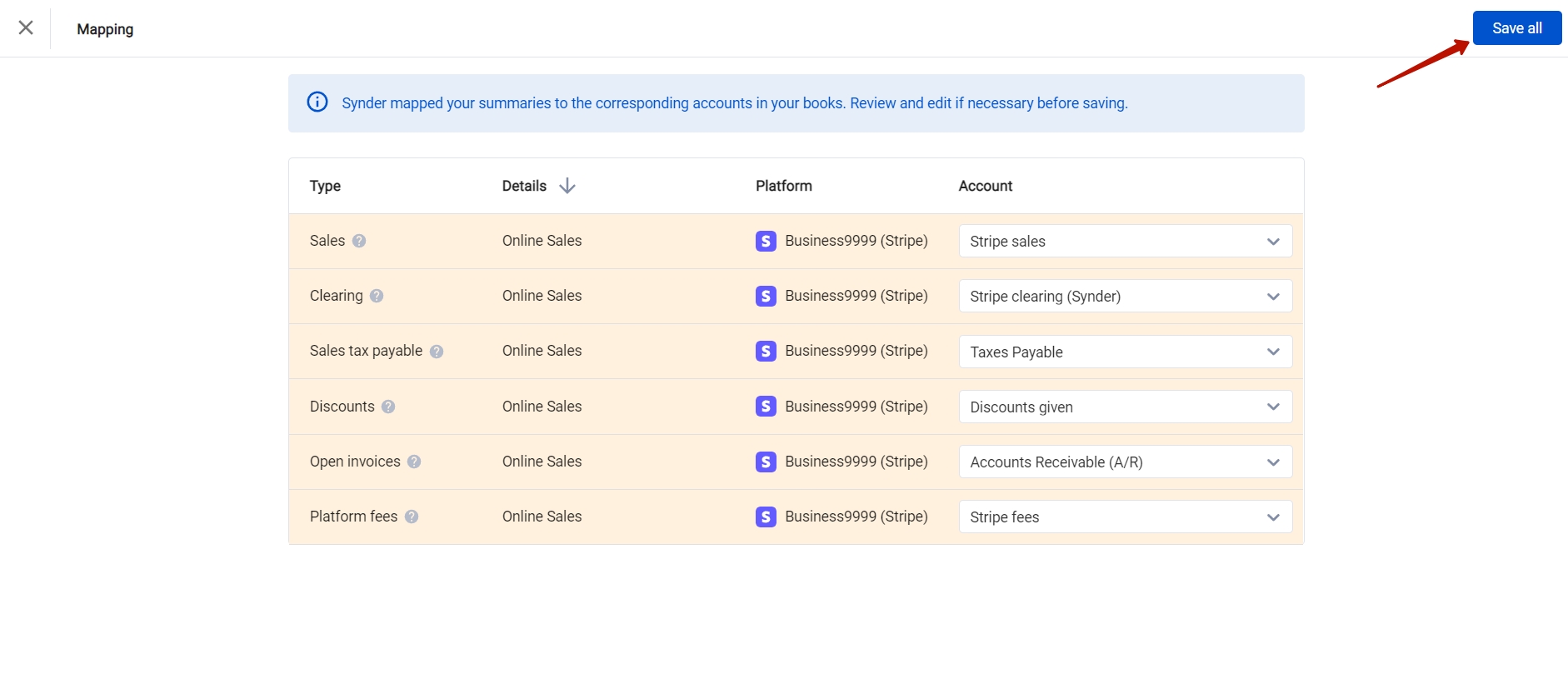 In case some accounts are missing, Synder will create them in your accounting company. If it works for you, click on Create accounts.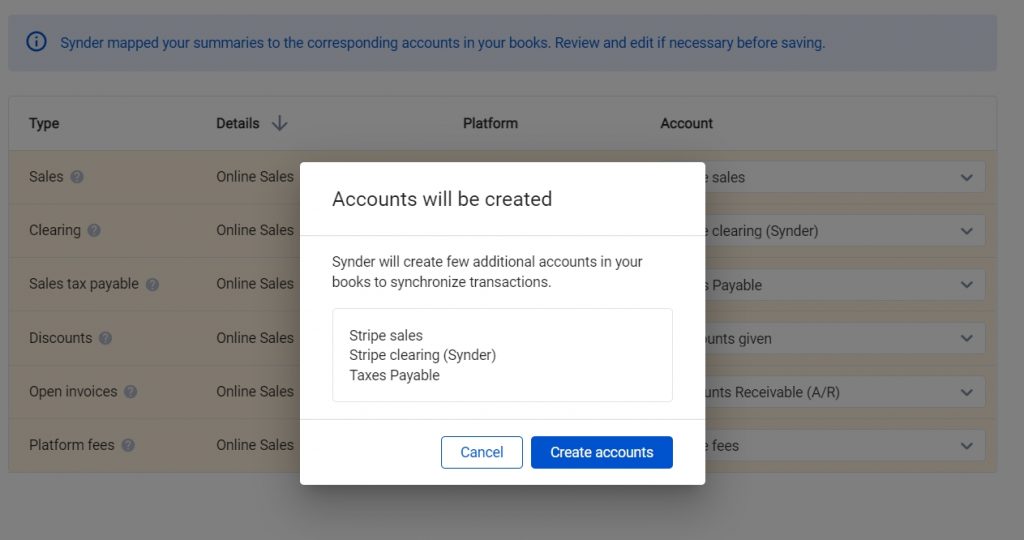 Map accounts from scratch.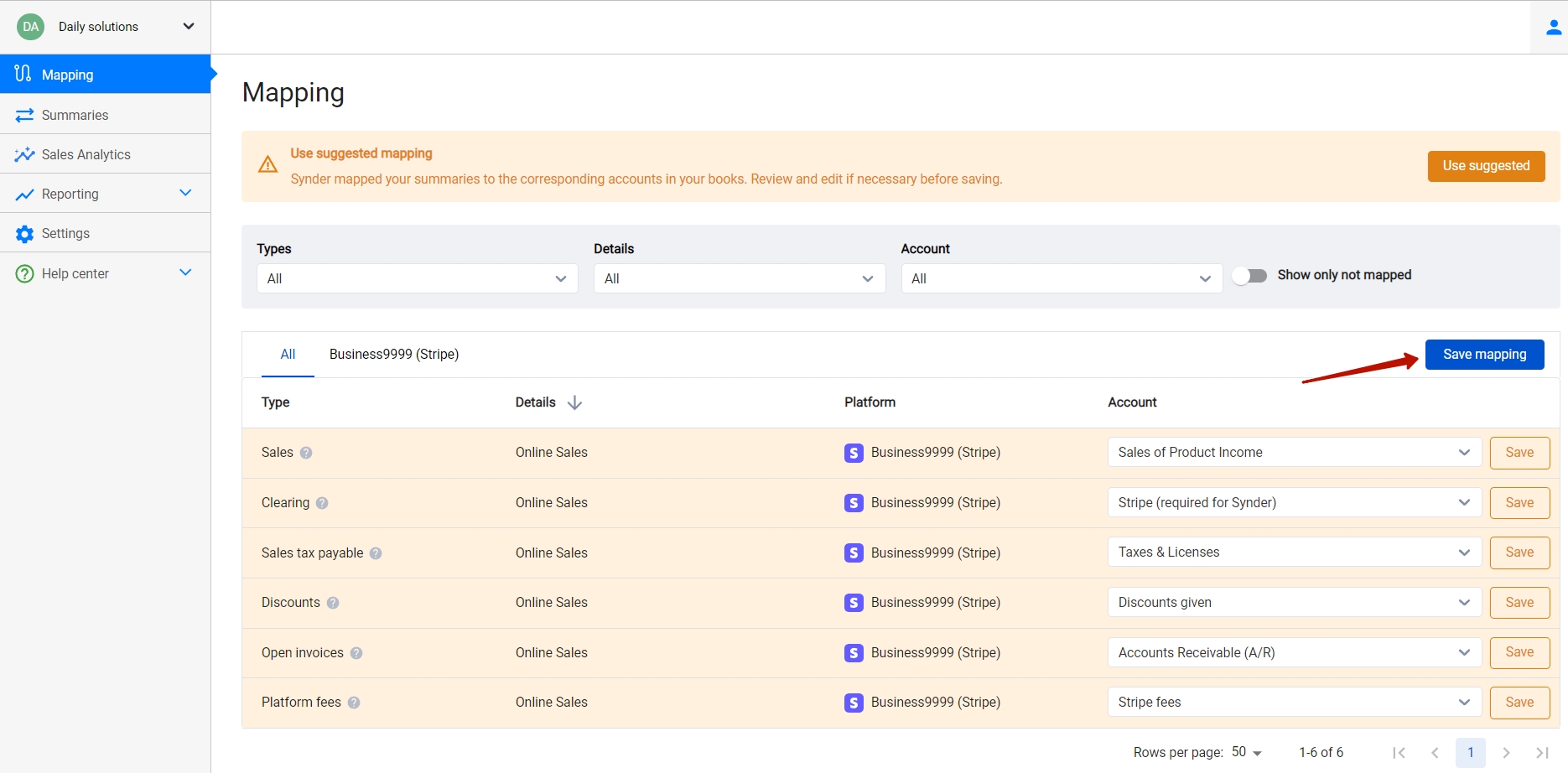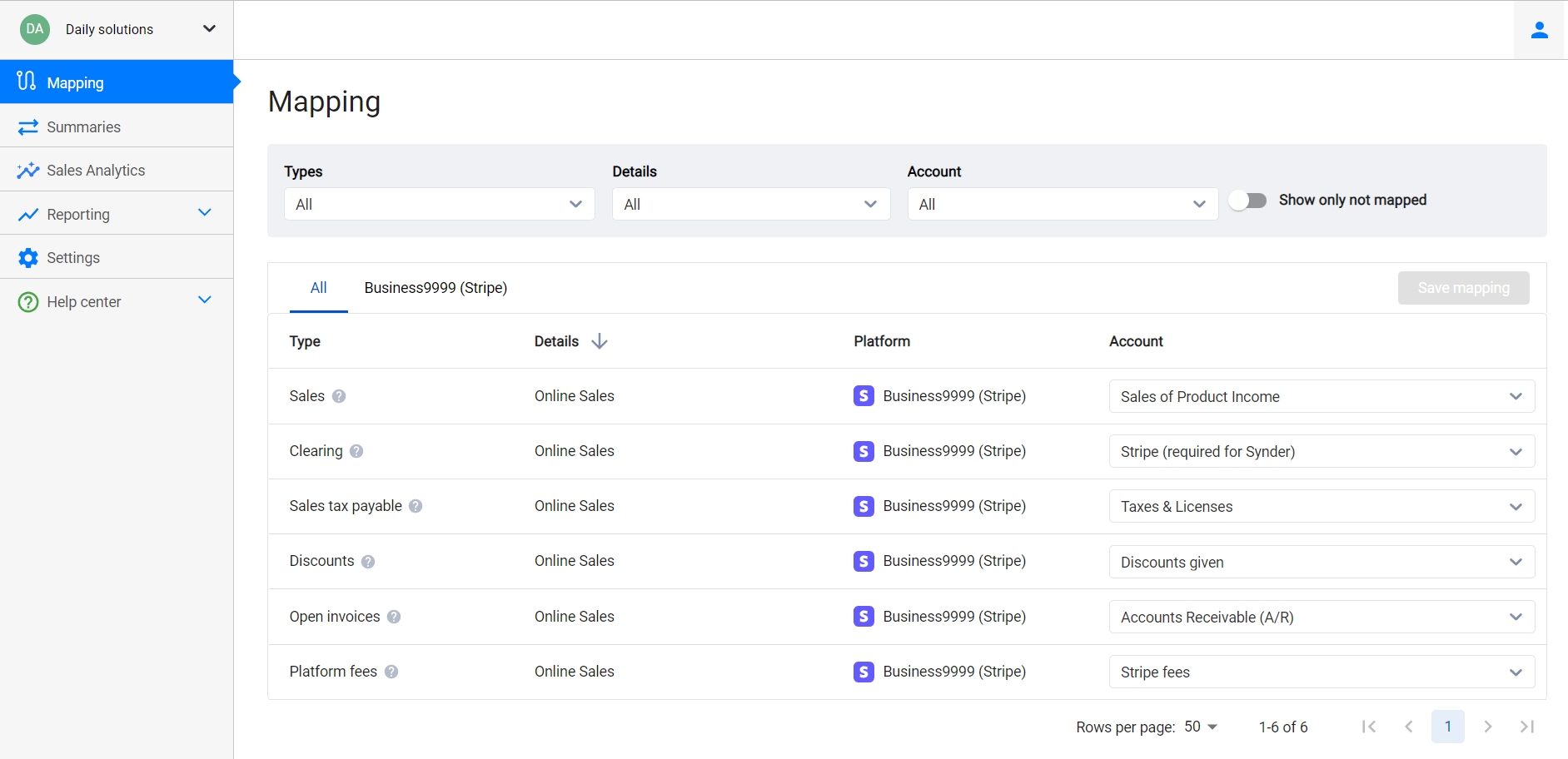 Summaries synchronization
To synchronize transaction summaries either click on Ready to sync or put check marks next to several of them and click on Sync to QuickBooks.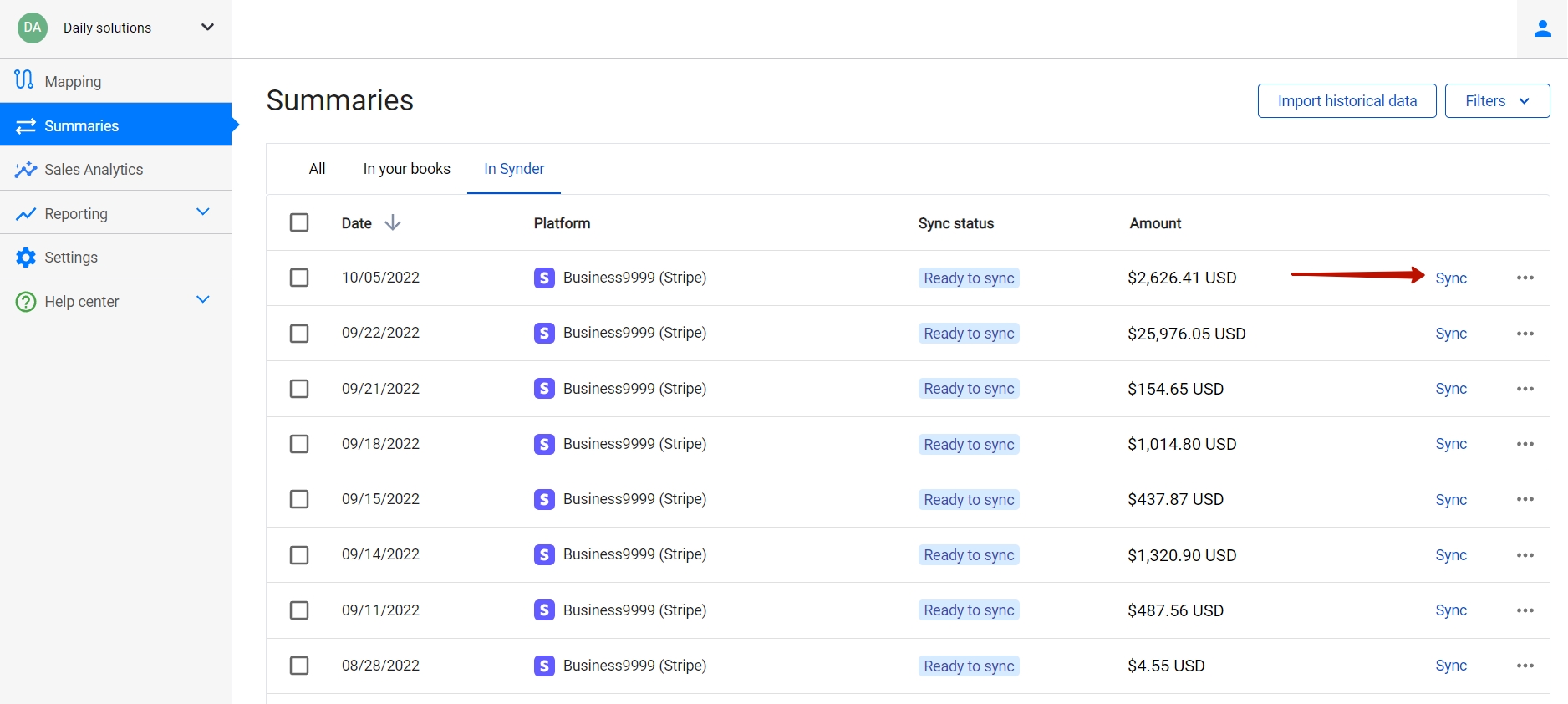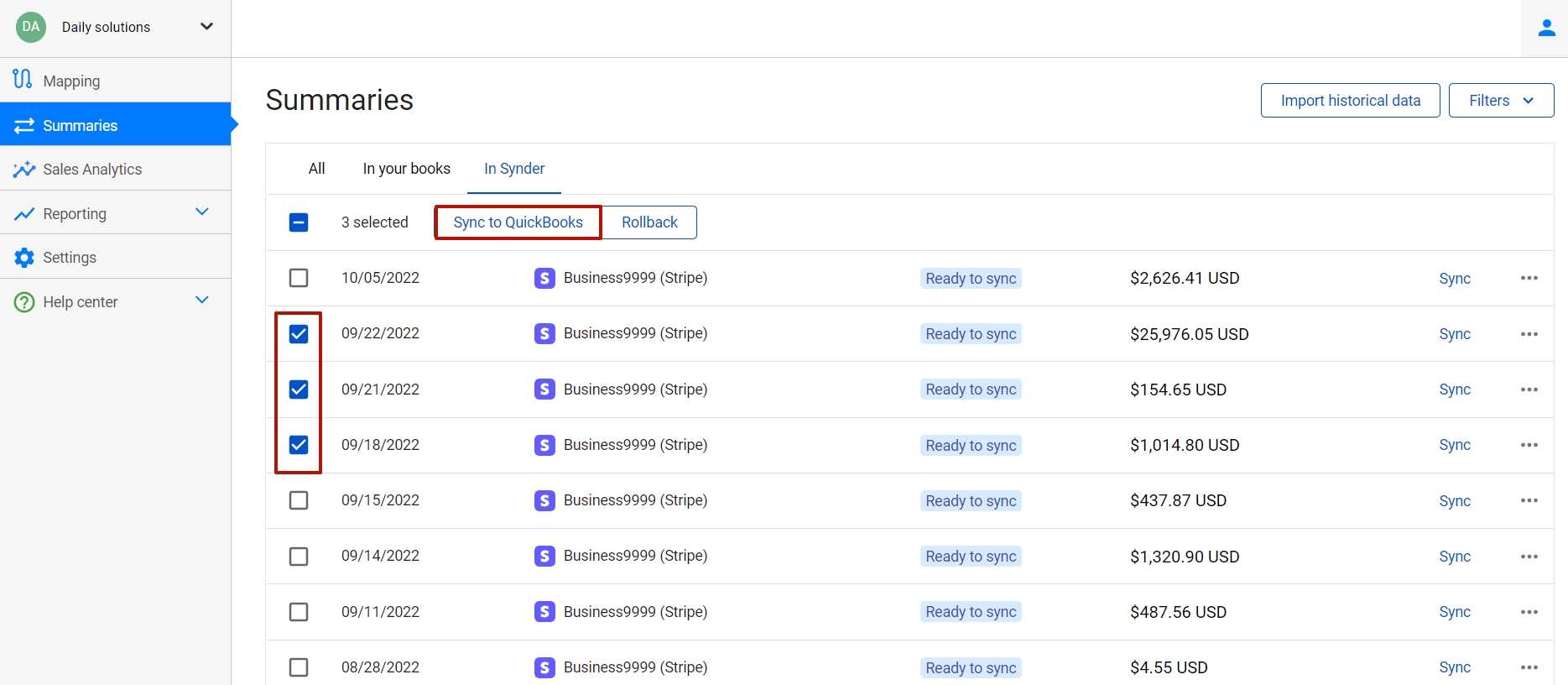 You can view synchronized transactions under the In your books tab.
To open transactions in QBO, click on See in books.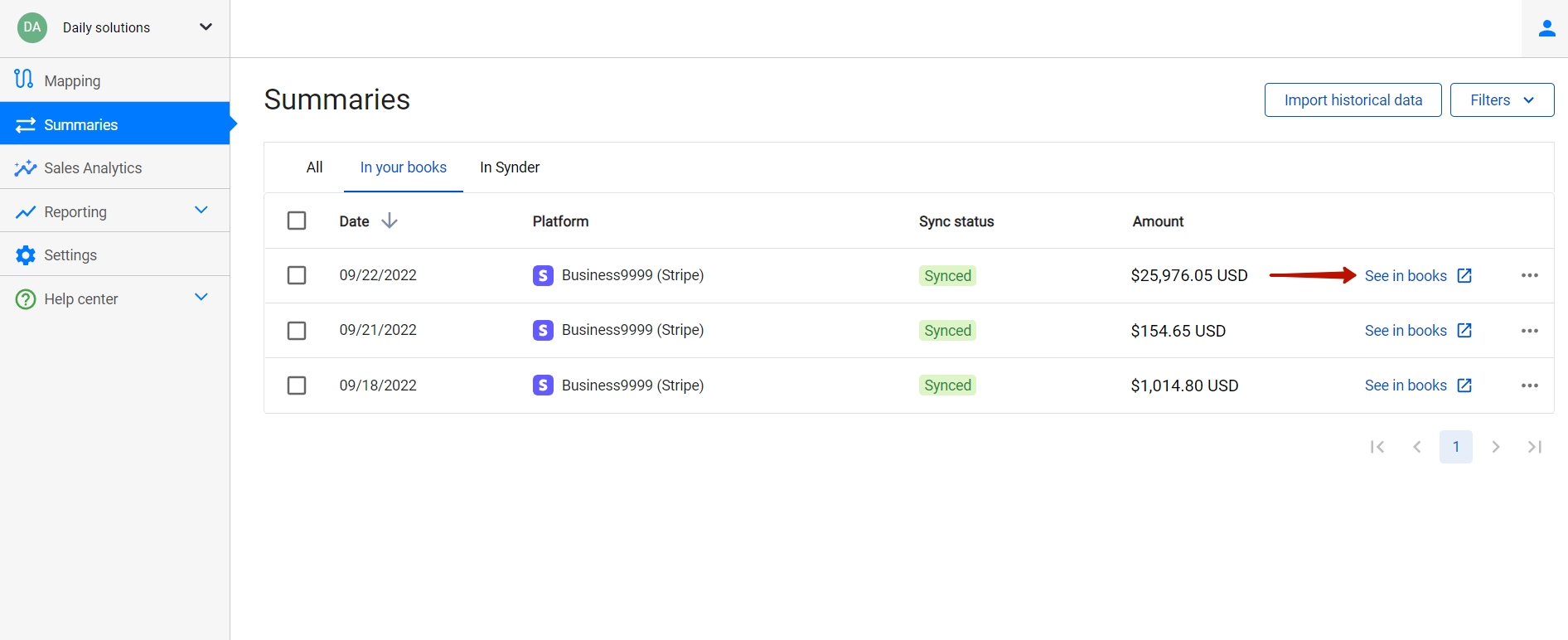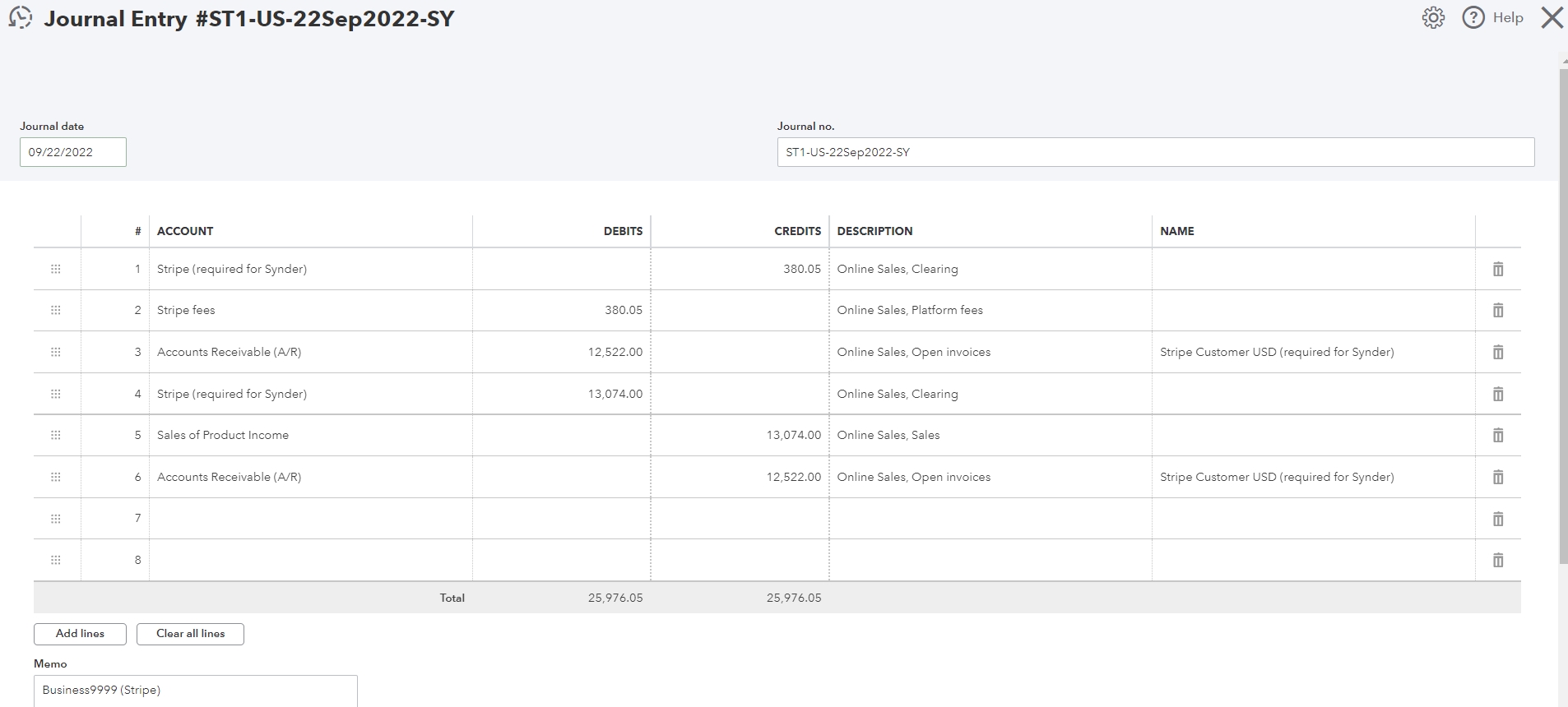 Tips and tricks
1) Once you choose one of the subscription plans, you may either manually import Daily Summaries or sync them automatically.
Select the sync mode in the settings:
– Auto sync allows you to automatically synchronize your ongoing Daily Summaries;
– Manually – you need to sync Daily Summaries manually.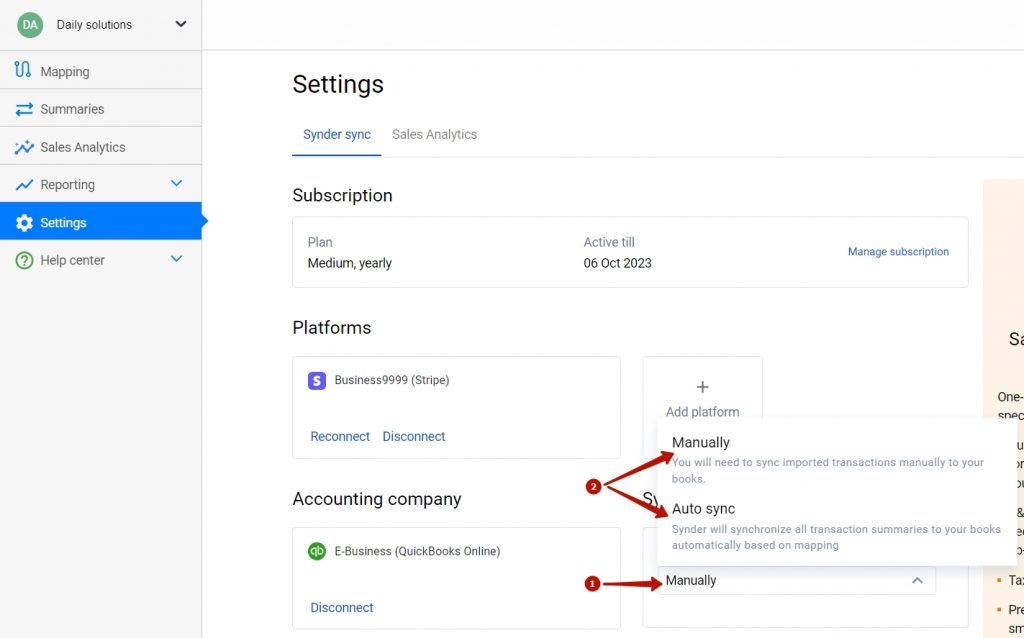 2) If something is recorded incorrectly, you can easily rollback Daily Summaries. It will completely delete all the data recorded with this or that Daily Summary.
Select the summaries you want to delete – > click on Rollback.

3) The pending status means that Synder is still collecting data for this summary to sync.

4) If a Daily Summary fails, the main reason is usually insufficient mapping, i.e. a new account needs to be mapped.
Solution:
Click on the three dots next to Sync – > click on See details – > check the Sync log to review what hasn't been mapped;
Go to the Mapping tab and map accounts with Types.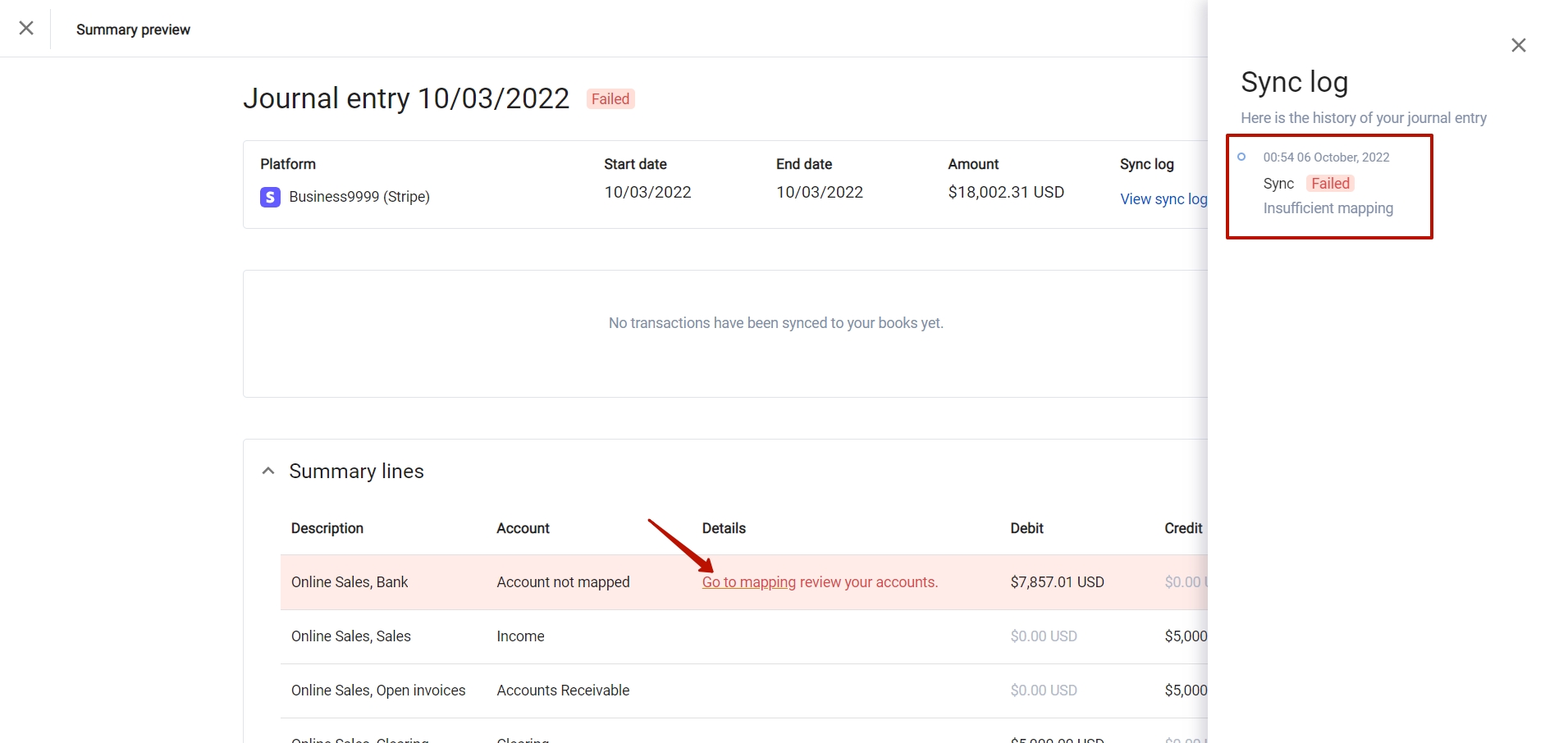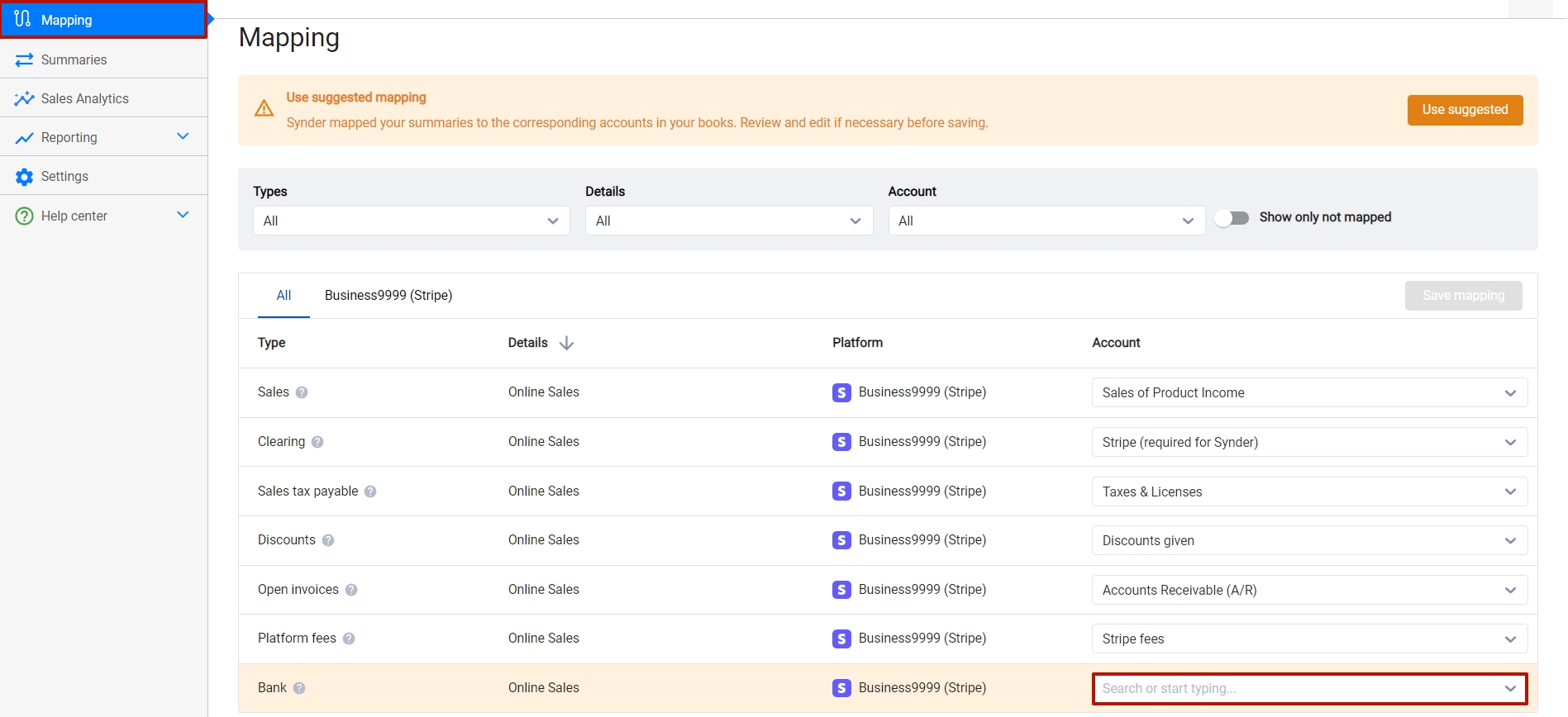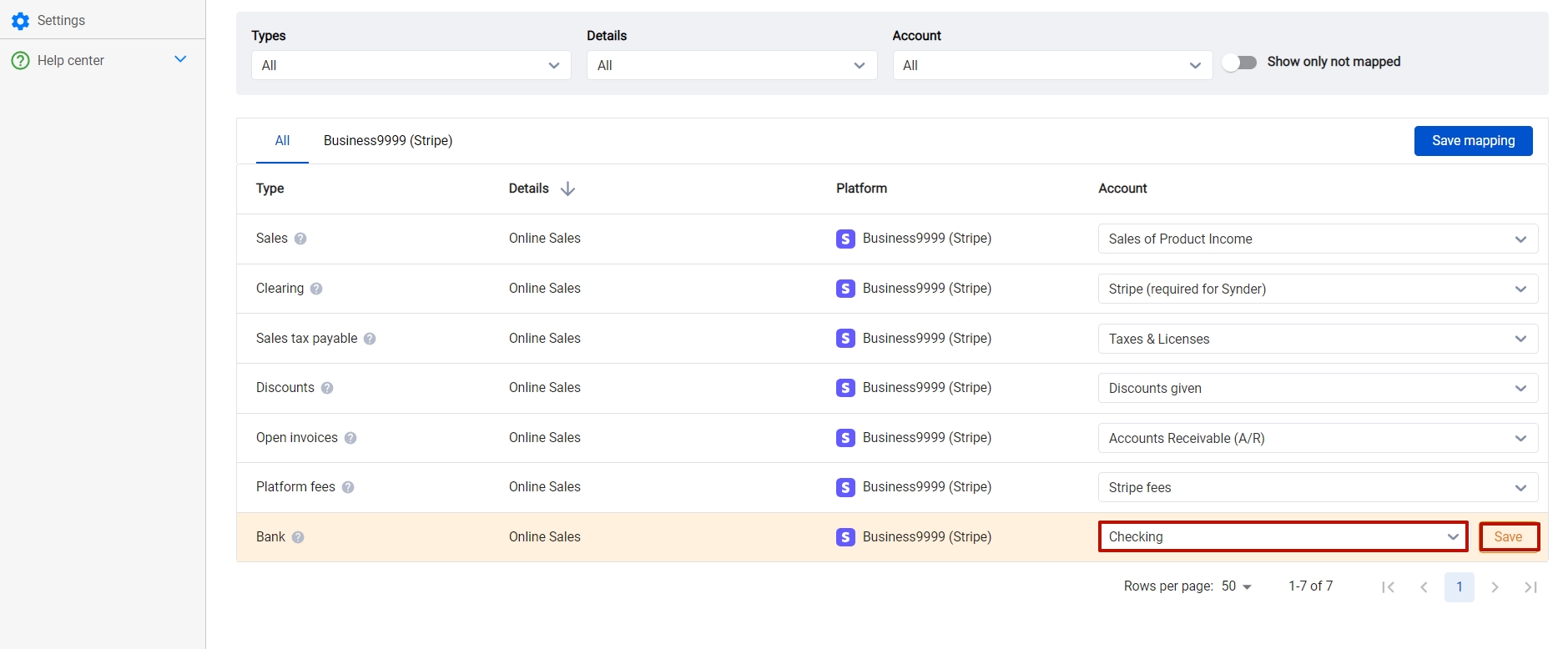 Reach out to the Synder team via online support chat, phone, or email with any questions you have – we're always happy to help you!
Was this article helpful?